Dispute involving Las Vegas Strip safety posts gets ugly
January 14, 2018 - 12:26 pm
Updated January 15, 2018 - 12:38 am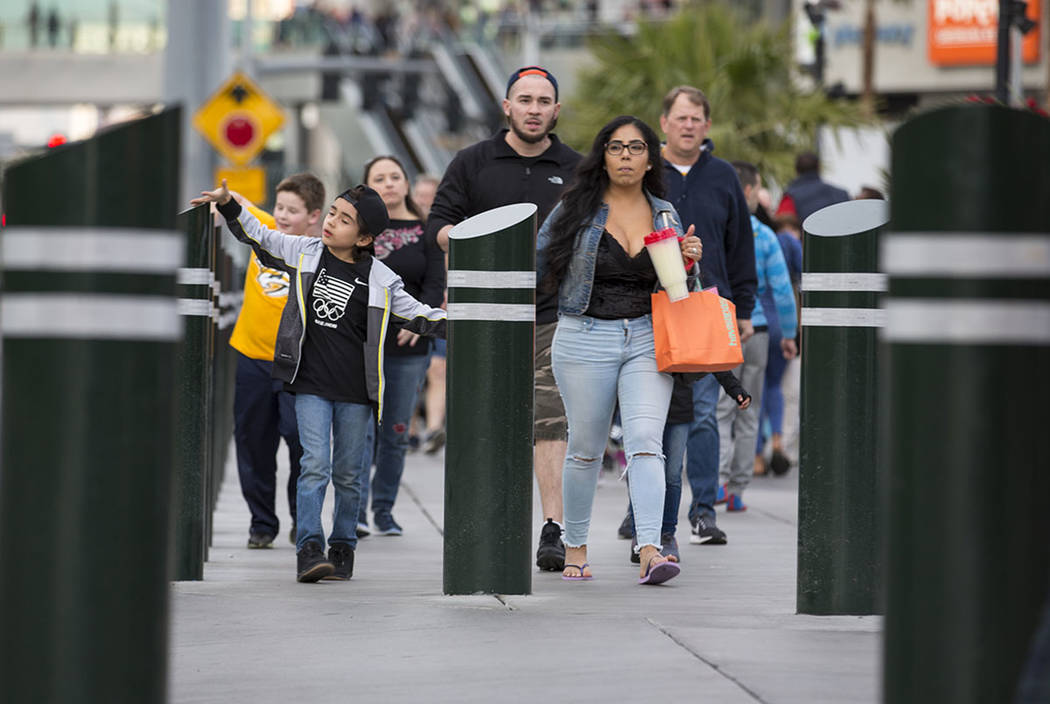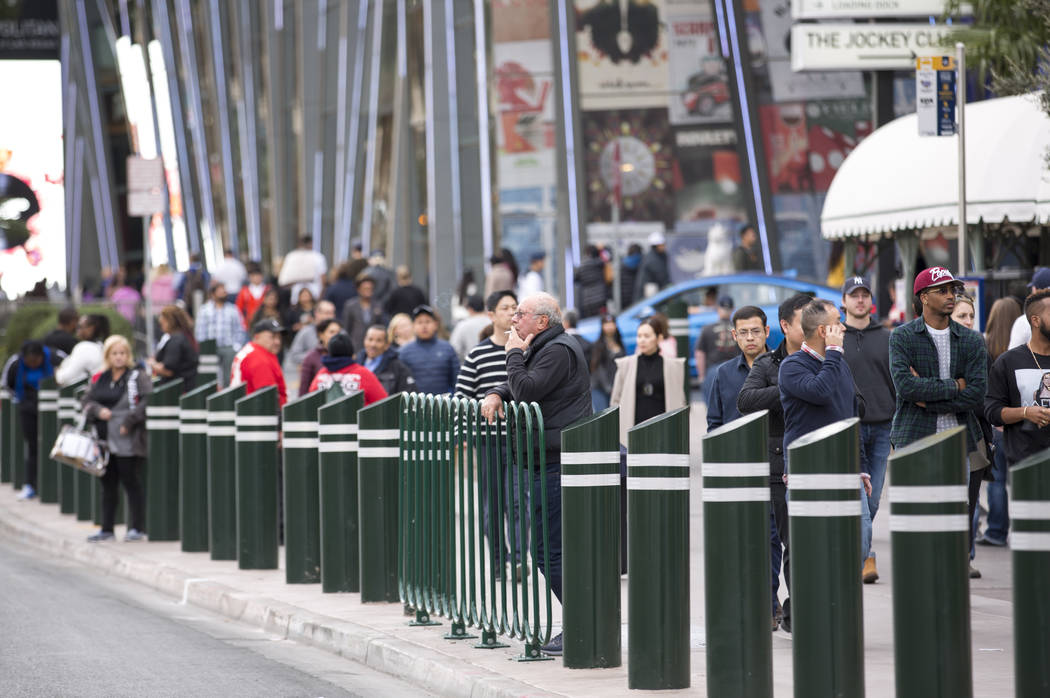 Muller Construction may file a criminal complaint against a labor official whose accusation has delayed a Las Vegas Strip safety project, an attorney representing the company said.
Attorney Robert Kern claims that Lou DeSalvio, an elected official of Laborers Local 872 union, told Muller Construction employees he is a Clark County official to gain access to a Strip construction site last month.
"Impersonating a county official is a criminal violation," Kern said. "We are considering filing a report with the police department and letting the district attorney decide whether this is something they want to pursue or not."
DeSalvio told the Las Vegas Review-Journal on Friday that he never identified himself as a county employee. He was at the construction site interviewing employees about their wages as part of his duties as the Nevada Foundation for Fair Contracting's director and compliance officer, and he handed out business cards identifying his organization.
"They can make all the allegations they want. It's all hearsay," he said. "They're just mad they got busted."
In a report submitted to the county this month, DeSalvio wrote that while on the job site, two Muller Construction employees told him that they and another co-worker were being underpaid. The company was amid a $4 million county contract to install 800 steel posts along Strip sidewalks to improve pedestrian safety.
DeSalvio's report prompted county commissioners to postpone a vote Jan. 2 to approve a $2.5 million contract extension with Muller Construction to install 500 more steel posts between Tropicana Avenue and Spring Mountain Road. The county is investigating whether Muller Construction violated Nevada's prevailing-wage law.
Nevada Foundation for Fair Contracting President Tommy White, also an elected official for Local 872, said he's willing to take Muller Construction to court to clear DeSalvio's name.
"Should the legal counsel of Muller Construction continue to say Lou misrepresented himself, I'm going to sue Muller Construction for defamation of character," White said.
White and DeSalvio said any taxpayer wearing proper safety gear can legally enter a prevailing-wage job site. Kern contends that's incorrect.
Workers dispute claims
Kern said the workers DeSalvio interviewed disagree with what he wrote in his report.
Specifically, Kern pointed to DeSalvio's claim that forklift operator Justin Valdez said his employer "had been screwing him for weeks on his check by paying the lowest amount possible."
"Mr. Valdez said that was 100 percent fabricated," Kern said. "Mr. Valdez was pretty surprised to hear that because he had been on the job less than two weeks and hadn't gotten his first paycheck."
DeSalvio said he has video proof of his interactions with the workers. He declined to provide it to the Review-Journal because he submitted a complaint to the Nevada Labor Commissioner's office on Friday.
Clark County Manager Yolanda King said if a prevailing wage violation is found, commissioners could put the project back out to bid. Muller Construction would be allowed to bid again.
King said employees with county's purchasing and contracts division often spot check contract jobs to ensure compliance with prevailing wage laws.
"We've not had an employee (on the bollards project) come to us to say they've been paid incorrectly," King said.
County commissioners are scheduled to vote Tuesday on whether to extend Muller Construction's contract.
Union ties
Multiple leadership positions of the Nevada Foundation for Fair Contracting are filled by elected officials of Laborers Local 872, secretary of state records show.
DeSalvio is the union's recording secretary, and White is its business manager and secretary-treasurer. The foundation's secretary and treasurer is Chelsy Torres, the union's communications director.
This month White told the Review-Journal that the complaint was a "worker issue" and not a "union thing," but in December White tweeted his displeasure with the county's contractor of choice.
"Muller construction is a Non Union company taking work away from our local residents," he wrote on Dec. 13, the day before DeSalvio visited the work site.
White said he was speaking as a union leader when he wrote the post and that he can separate himself from such opinions when acting as president of the Nevada Foundation for Fair Contracting.
Kern said he remains skeptical.
"This was a big contract on the Strip and high profile, and it looks like at least one union is unhappy that a nonunion company got that contract," he said.
Contact Michael Scott Davidson at sdavidson@reviewjournal.com or 702-477-3861. Follow @davidsonlvrj on Twitter.