Southern Nevada water agency to appeal ruling against pipeline project
September 13, 2018 - 11:54 am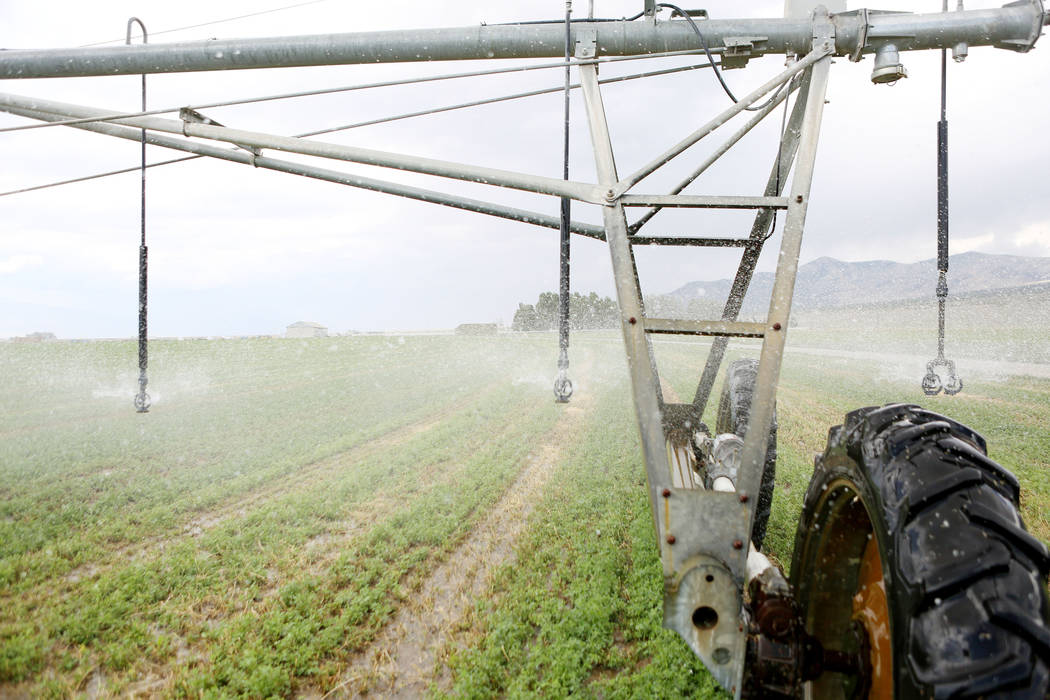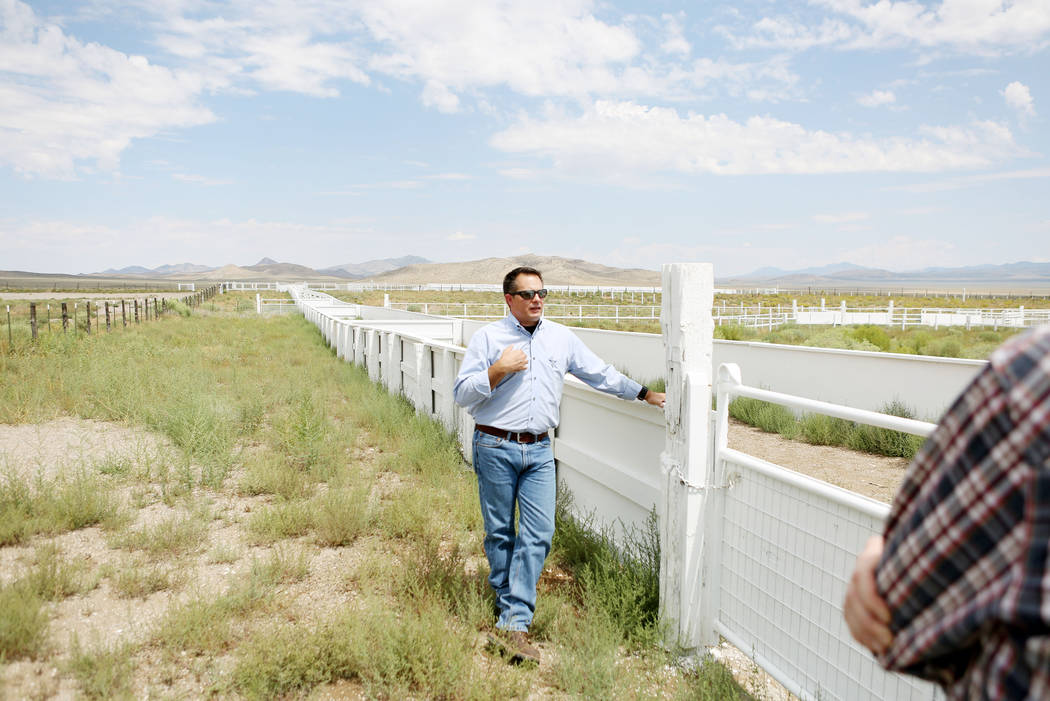 The Southern Nevada Water Authority will continue its push to pipe in water from across Eastern Nevada.
Authority board members voted unanimously Thursday to appeal a recent state engineer's ruling that blocked the agency's plans to one day pump groundwater from four valleys in Lincoln and White Pine counties.
Before the vote, water authority general manager John Enstminger said the controversial project might not be needed for decades to come, but keeping it as an option is the prudent thing to do.
"Conservation is our community's number one resource option," he said.
Last month, State Engineer Jason King rejected the authority's applications for the valleys because of an earlier court ruling he said he disagreed with but was legally bound to follow.
That 2013 decision by Senior District Judge Robert Estes required the state engineer recalculate and likely reduce how much water he had previously granted to the authority, in part to ensure that the water table in the largest of the basins would eventually reach equilibrium despite large-scale groundwater pumping.
In the 111-page decision King issued on Aug. 17, he said that directive from the court left him no choice but to reject the authority's water applications, even though he considered it "poor water policy for all Nevadans."
Sisolak explains vote
Authority officials — and King — hope to see Estes' ruling reversed as a result of the petition for judicial review approved by the board on Thursday.
King apparently feels so strongly about the matter that he also intends to file an appeal in which he will ask the court to throw out his own decision, said JoAnn Kittrell, spokeswoman for Nevada Department of Conservation and Natural Resources.
Thursday's unanimous vote surprised some observers who had expected Clark County Commissioner Steve Sisolak to break ranks with his fellow water authority board members after he recently voiced opposition to the pipeline project.
But Sisolak said his vote was about clearing up a legal dispute over state groundwater policy, not about his feelings regarding the pipeline itself.
"I have serious reservations about this project," Sisolak said. "I'm not convinced this would solve our water problems in and of itself."
Instead of a multibillion-dollar pipeline that might damage the environment and not produce that much water, Sisolak said he would prefer to see the authority invest in ocean desalination plants along the Pacific Coast in exchange for more water from the Colorado River.
"We're not going to run out of salt water," he said.
Sisolak is the Democratic candidate for governor, and if he wins in November, he could end up appointing Nevada's next state engineer. King has announced plans to retire early next year.
Asked how his feelings about the pipeline project might play into a gubernatorial appointment like that, Sisolak said he didn't want to speculate.
Opposition runs deep
Las Vegas water officials have been been pursuing the pipeline from eastern Nevada since 1989, when they startled rural residents with a surprise mass filing for billions of gallons of untapped groundwater resources across the southern half of the state.
In the decades since, the authority has spent tens of millions of dollars on permitting and preparation work for the project, including the purchase of several ranches in White Pine County's Spring Valley, where the wholesale water agency still grows hay and raises livestock to preserve its water rights.
Authority officials insist the pipeline will be needed one day to supply the valley's growing population and provide a backup supply for a community that gets 90 percent of its drinking water from the Colorado River.
The project remains a key component of the authority's 50-year water resource plan, though officials do not expect to need that water for at least 15 to 20 years.
Construction of the 300-mile-plus network of pumps and pipelines could take a decade or more and cost more than $15 billion, including financing costs.
A diverse coalition of rural residents, ranchers, American Indian tribes, conservationists and outdoor enthusiasts from Nevada and Utah opposes the project, which they fear will drain a huge swath of the state, destroying the landscape and the livelihoods of those who depend on it.
One of those opponents, environmentalist Patrick Donnelly, said he didn't buy the explanation Sisolak and other board members gave for their unanimous vote on Thursday.
"I think it's duplicitous to say this wasn't a vote for the pipeline," Donnelly said. "There's no way to frame it other than that."
Contact Henry Brean at hbrean@reviewjournal.com or 702-383-0350. Follow @RefriedBrean on Twitter.