Donald Trump cheered at UFC 264 on Las Vegas Strip
Updated July 11, 2021 - 12:23 am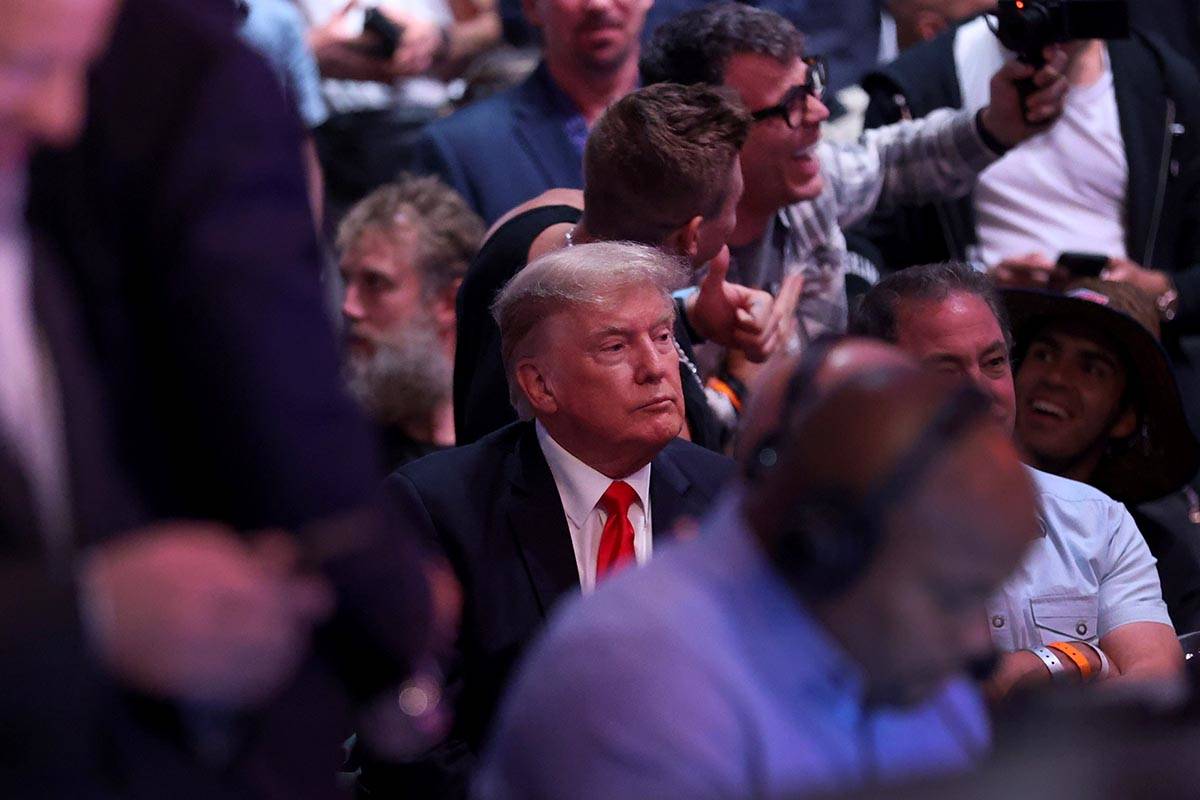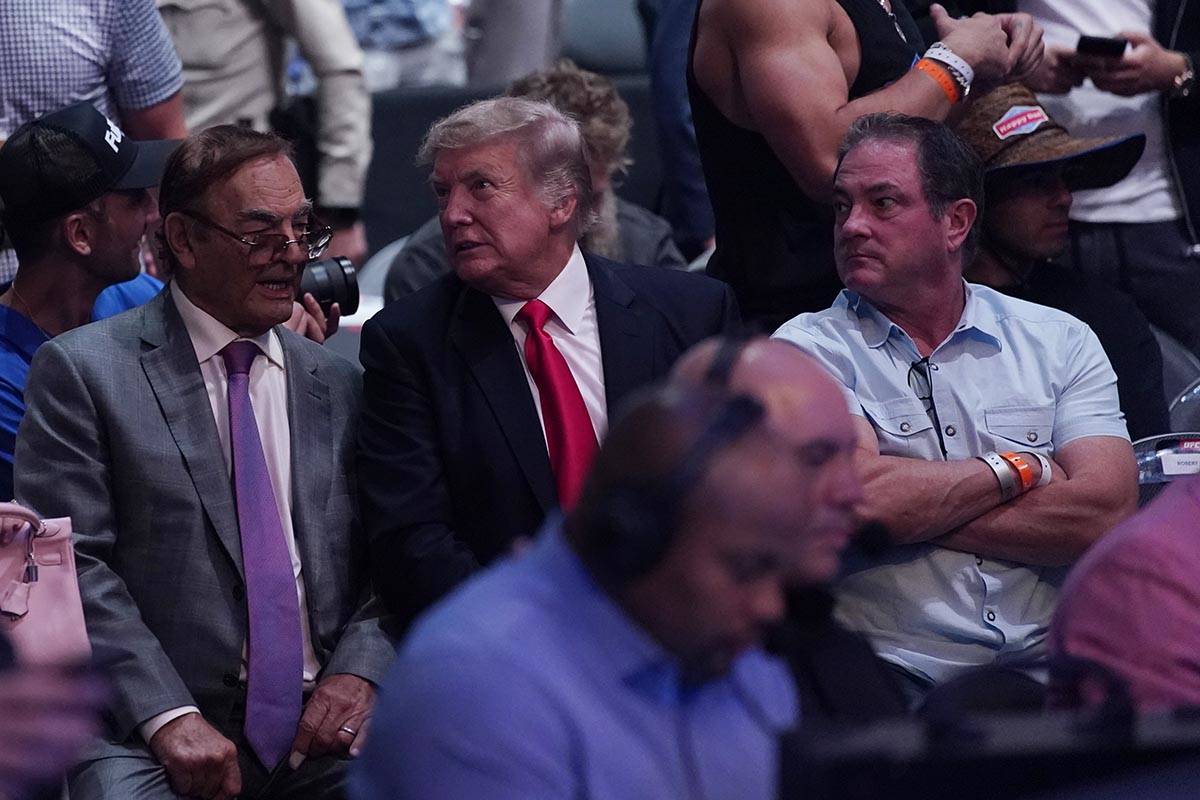 Former President Donald Trump was loudly cheered as he appeared at the UFC 264 bouts at T-Mobile Arena on Saturday night, according to media reports.
Trump came through the fighter tunnel for the final three bouts and received a brief, loud burst of cheers, chanting and some boos from the packed arena. He sat next to casino owner and friend Phil Ruffin.
The crowd chants USA as Former President Donald Trump makes an appearance at UFC 264 in Las Vegas. pic.twitter.com/SArqg6vv4N

— The Post Millennial (@TPostMillennial) July 11, 2021
"The crowd was on its feet as he was escorted to his seat near the octagon, near where supporter and New England Patriots owner Robert Kraft is seated," USA Today report stated. "Some faint boos were sprinkled throughout. However, they were drowned out as multiple "U-S-A" chants broke out."
In the main event, Dustin Poirier beat Conor McGregor for the second time in six months when McGregor broke his left ankle in the closing seconds of the first round.
The fight was stopped after the first-round bell when McGregor (22-6) was unable to continue. The biggest star in mixed martial arts never got up after falling to the canvas following a final-minute blow by Poirier (28-6), who will get the UFC's next lightweight title shot.
UFC President Dana White said he was told McGregor broke his shin near the ankle. McGregor will have surgery on Sunday morning.
Poirier said he thought McGregor's leg broke when he checked one of McGregor's kicks earlier in the fight. McGregor disagreed, saying there was "not one check."
"You never want to get a win that way, but what happened was the result of checking a kick," Poirier said. "I'm more than sure of it. He got what he had coming to him. Karma is a mirror."
T-Mobile Arena was packed with a sellout UFC crowd for the first time since the coronavirus pandemic began, and White said the gate revenue was around $16.5 million, ranking among the highest in UFC history. The celebrity crowd included Dave Chappelle, Mel Gibson, Miles Teller, Jared Leto, Steve Aoki, Jackass' Steve-O, Baker Mayfield and NFL owners Kraft and Mark Davis.
Contact Marvin Clemons at mclemons@reviewjournal.com. Follow @Marv_in_Vegas on Twitter. The Associated Press contributed to this report.