A's ballpark bill dies as Nevada lawmakers adjourn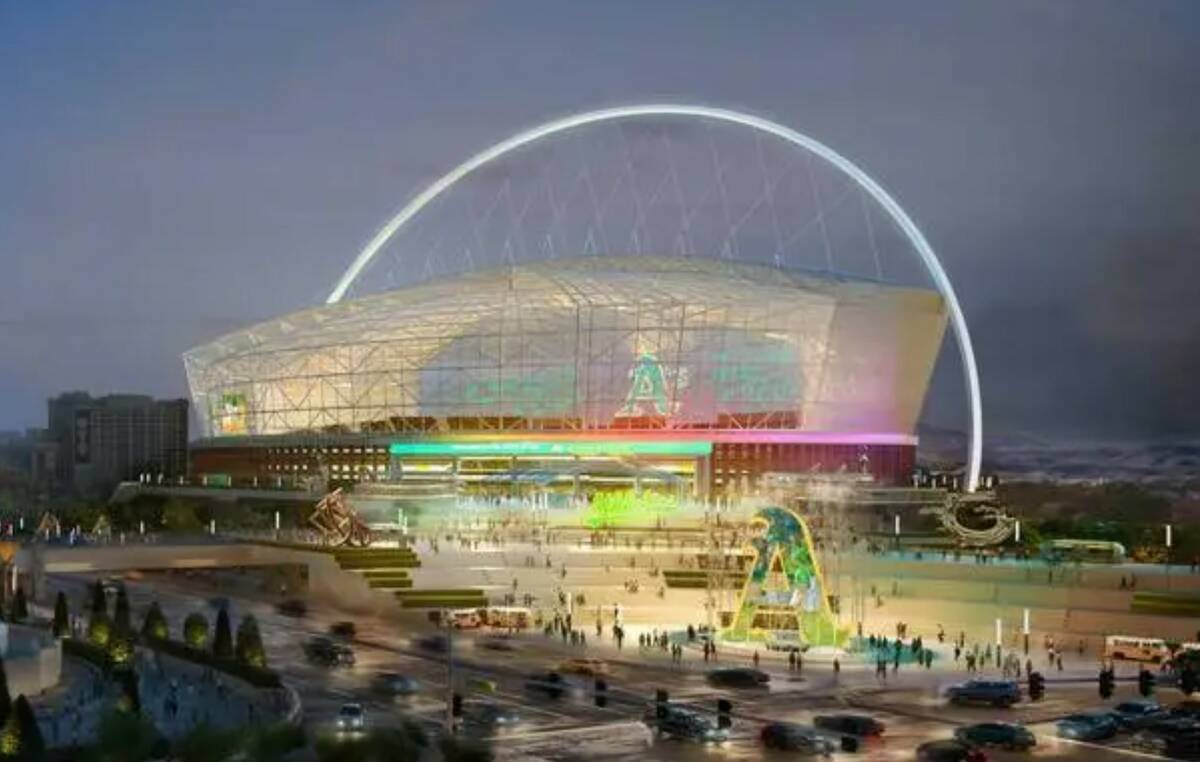 The Oakland Athletics will need extra innings to get their Las Vegas stadium funding bill passed by Nevada lawmakers.
The Legislature adjourned just after midnight without passing Senate Bill 509.
The Legislature now will have to meet in special session to consider public financing for the stadium plan. Either Gov. Joe Lombardo can issue a proclamation, or the Legislature — with the signatures of two-thirds of its members — can convene a session.
SB509 would have earmarked up to $380 million in public funds for the construction of the A's planned 30,000-seat, $1.5 billion Strip ballpark on the site of the Tropicana Las Vegas resort.
The public funding includes $180 million from the state in transferable tax credits, of which $90 million would be repaid via a sports entertainment improvement district set up around the 9-acre stadium site. Clark County would contribute $145 million, of which $120 million would be repaid by revenue generated by the tax district, with $25 million going toward infrastructure improvements.
The timing on passage of the A's public funding bill — if it ultimately happens — won't have any bearing on when MLB owners could approve the team's relocation to Las Vegas. MLB owners won't vote on the team's Southern Nevada move at the owners meeting next week, even if the bill is signed into law by then, a person with knowledge of the meeting said Monday.
Once a relocation application has been filed and reviewed, MLB owners could conduct a conference call, likely via Zoom, to hold a vote by team owners, the source indicated.
MLB Commissioner Rob Manfred told reporters last month that the A's relocation could be approved as soon as the owners meetings set for June 13-15 in New York.
One source indicated a special session for the A's stadium bill could be held over the summer, but that could not be immediately confirmed.
Contact Mick Akers at makers@reviewjournal.com or 702-387-2920. Follow @mickakers on Twitter.