Nevada AG candidate Aaron Ford arrested 4 times in 1990s
Updated July 27, 2018 - 7:16 pm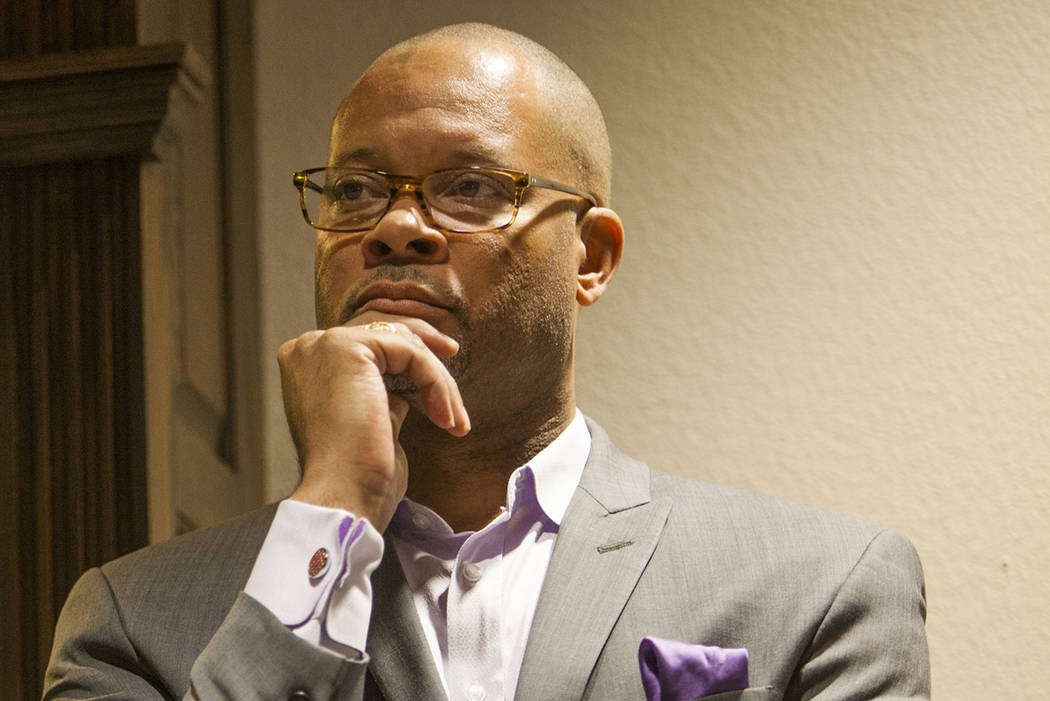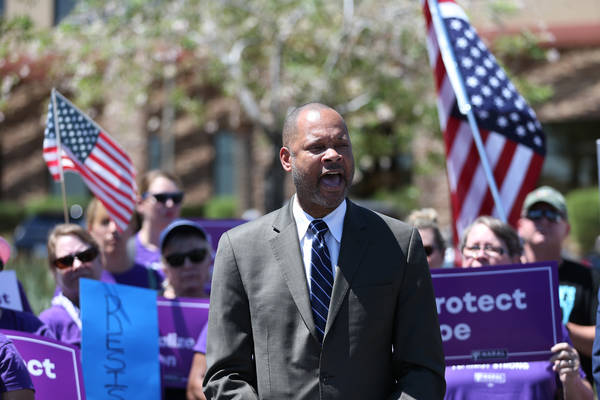 Nevada Senate Majority Leader Aaron Ford, the Democratic candidate for attorney general, was arrested four times in Texas in the 1990s for public intoxication, stealing tires and twice for failing to appear in court.
The longtime senator also was investigated for trespassing into his now ex-girlfriend's home, documents show.
The documents, first obtained by the Las Vegas Review-Journal on Tuesday, detail several years of legal troubles for Ford in his early 20s. The revelations come a week after the Review-Journal reported that Ford owed more than $185,000 in unpaid taxes, interest and penalties.
Ford on Friday acknowledged making bad decisions in his youth and said he has learned from his mistakes.
"I obviously made some bad decisions, but college kids make bad decisions," he said. "I've learned from these. I've grown from these. It's part of what makes me so passionate for what I fight for. I don't want the first 20 years of my life to be the judge of what's happened the last 25 years of my life."
According to records, Texas authorities issued an arrest warrant for Ford in October 1994 after he skipped arraignment on a misdemeanor theft charge. Ford was arrested in June that year and accused of stealing $20 to $200 worth of tires in Brazos County. His bail was set for $10,000, documents show.
Ford, 46, was arrested on the warrant in December 1994 and arraigned in February 1995. The records show Ford eventually made restitution and the case was dismissed.
In 1993, the senator was investigated by the City of College Station Police Department for criminal trespassing after he allegedly entered a Texas woman's home "without her permission." Ford was not arrested and no criminal charges were filed. The woman, Stephanie Ybarra, is the mother of Ford's son and reportedly told officers she did not allow him to enter her home, according to an incident report.
The City of College Station denied a public records request for the full report, providing just the first page. Officials said they withheld the records because the police investigation did not result in a conviction.
Ford also was arrested by Texas A&M University police in 1991 and charged with public intoxication. He was arrested again the following year when police responded to a "disturbance" at his apartment in Bryan, Texas. Ford said his college friends were partying before officers responded to the home. A routine check showed a warrant stemming from Ford's failure to appear for a speeding ticket.
Though Ford's arrests are more than two decades old when he was in his early 20s, political opponents say the information is relevant because Ford is running for attorney general — the state's top law enforcement official.
"Four criminal arrests are a pretty serious revelation for someone running to be Nevada's top law enforcement officer," said John Vick, campaign manager for Ford's Republican opponent Wes Duncan.
Contact Ramona Giwargis at rgiwargis@reviewjournal.com or 702-380-4538. Follow @RamonaGiwargis on Twitter.
Aaron Ford theft by Mark Davis on Scribd
Aaron Ford Speeding by Mark Davis on Scribd