Nevada governor candidate wants to use Raiders money for education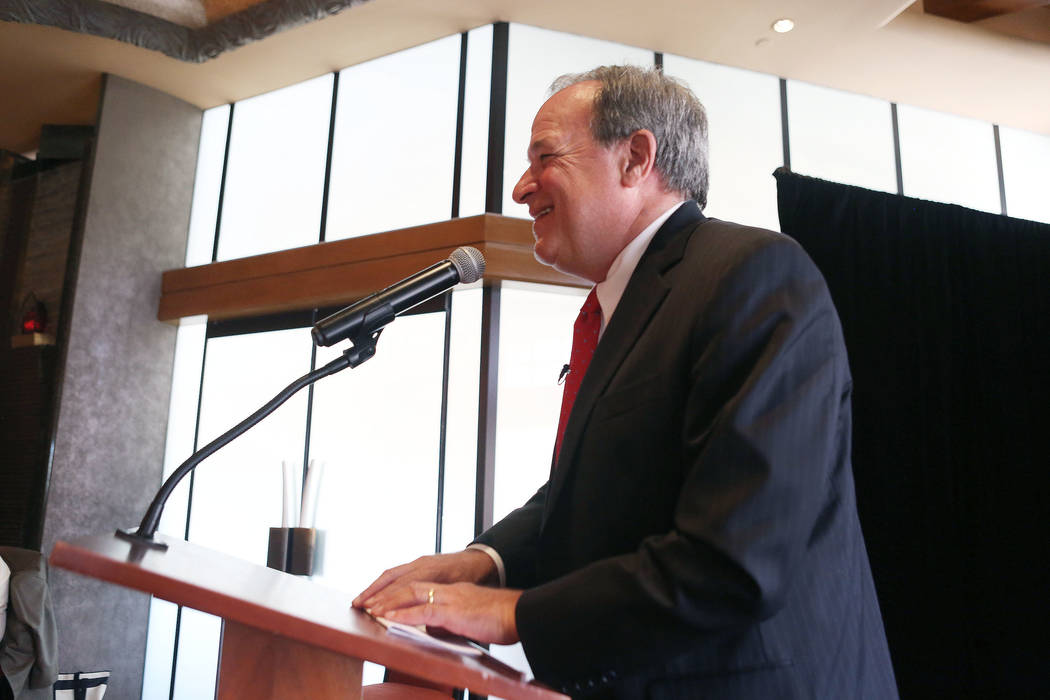 Republican gubernatorial candidate and state Treasurer Dan Schwartz said he wants to strip the $750 million taxpayer subsidy earmarked for the Raiders' stadium and use it to fix Nevada's much maligned public education system.
In an interview with the Las Vegas Review-Journal on Tuesday, Schwartz echoed comments made Monday by Democratic gubernatorial candidate and Clark County Commissioner Steve Sisolak, who said if elected governor he would donate his salary until the education system improves. Current Gov. Brian Sandoval's salary is about $149,000 per year.
To fix the education problems, Schwartz said, he would push to take the entire $750 million subsidy from room tax increases to help pay for the stadium and put the money towards education.
"You have to prioritize," Schwartz said. "I'm happy to build a billion-dollar stadium. But I want to see the Raiders put up some money."
Raiders President Marc Badain could not be reached for comment Tuesday.
Schwartz said the money would be better spent hiring teachers, raising teacher wages and potentially offering new teachers "some kind of living assistance."
"A lot of teachers cannot come to Nevada because they cannot pay the rent," Schwartz said.
This isn't the first time Schwartz has questioned the taxpayer subsidy for the football stadium.
When Schwartz announced his campaign in September, he said he wanted to use some, if not all, of that subsidy to fund the failed education savings accounts, a voucher-like program that would have given families money to spend on education.
The campaign for Sisolak's Democratic primary opponent, County Commissioner Chris Giunchigliani, also took a shot at the $750 million subsidy and Sisolak's support of it.
"Chris was the sole no vote against the Raiders stadium giveaway on the Clark County Commission. With Nevada's public schools among the most under-funded in the entire country, she would love nothing more than to have back the $750M that Steve Sisolak was so eager to hand to millionaire NFL owners," said Giunchigliani's campaign manager, Eric Hyers. "Unfortunately, supporters of this deal wrote it so that Nevada voters and leaders can't unwind it now."
Sandoval's office dismissed Schwartz's plan as a "poorly thought out and impractical" headline grab.
"If the candidate was truly interested in funding education, he would have supported the broad-based, bipartisan commerce tax which funds Victory and Zoom Schools, Read by 3 programs, places technology in schools, invests in gifted and talented programs as well as many other initiatives that currently benefit the lives of thousands of Nevada's students," said Sandoval spokeswoman Mari St. Martin.
Contact Colton Lochhead at clochhead@reviewjournal.com or 702-383-4638. Follow @ColtonLochhead on Twitter.