Question 3 energy measure soundly defeated in Nevada
Updated November 7, 2018 - 5:44 am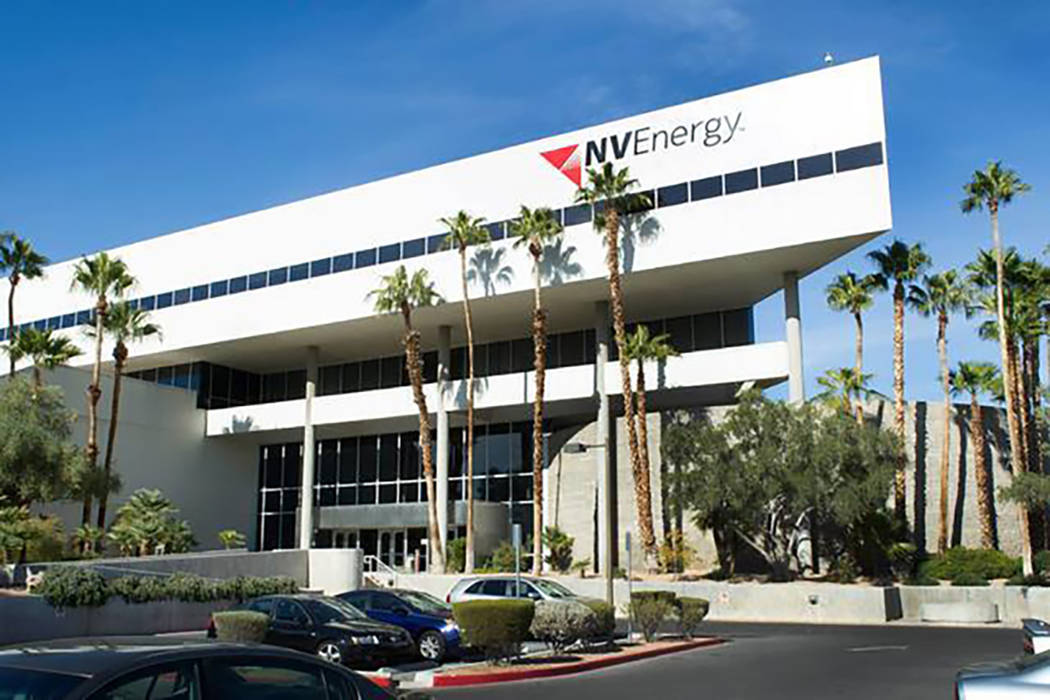 NV Energy spent more than $63 million this year in an attempt to preserve its monopoly in Nevada, and unofficial returns show that the investment paid off.
Question 3 failed, and the company will continue as the state's utility monopoly.
With 16 of 17 counties fully reporting at 5 a.m. Wednesday, showed that 67.1 percent of ballots cast were against Question 3.
NV Energy declined to make contributions to the first round of Question 3 campaigns, and the measure was approved by 72 percent of voters in the 2016 general election.
Constitutional amendments must be passed in two consecutive elections to become law. This is the first time in at least 20 years in Nevada that such a ballot measure passed in one election and lost in the next. If the measure had become law, it would have amended the state constitution and restructured Nevada's energy market, opening it up to competition.
NV Energy's contributions helped make the ballot measure's campaigns the most expensive in Nevada's history. More than $100 million in combined contributions was invested in the two Question 3 campaigns.
In a statement released Tuesday night, Tracy Skenadore, communications director of the Coalition to Defeat Question 3 PAC, thanked voters, business groups, advocates and more for helping "defeat this deeply flawed constitutional amendment."
In another statement released Tuesday night, Yes on 3 campaign manager Dave Chase said the group was "disappointed with the results."
"The fact is NV Energy spent more money opposing Question 3 than anyone has ever spent in the history of Nevada politics. … (We) will continue this fight until Nevadans have the right to choose affordable, clean energy," he said in the statement.
According to the statement, "Competition in our energy markets drives prices down and provides more renewable energy choices."
The No on 3 campaign argued the opposite, claiming that it would cost taxpayers and consumers billions.
NV Energy invested more than $63 million in the Coalition to Defeat Question 3 PAC between March and Nov. 1. All but about $474,000 of the $63.1 million the PAC raised this year came from the utility company.
Las Vegas-based data center services company Switch and Las Vegas Sands Corp. invested $12.4 million and $23.8 million, respectively, into the Nevadans for Affordable, Clean Energy Choices PAC. Switch left NV Energy in June 2017. Sands considered leaving NV Energy but decided against paying a $23.9 million exit fee.
In total, the pro-Question 3 PAC raised more than $36.8 million between February 2016 and Nov. 1 of this year.
If Question 3 had passed, companies would have had the ability to choose their own electricity provider without having to pay a fee to exit NV Energy. A growing list of companies — including Caesars Entertainment, MGM Resorts International and Wynn Resorts Ltd. — have paid millions in exit fees to leave the monopoly and find alternative providers.
Station Casinos is one of the latest companies to take action to leave NV Energy, and last week it received approval from the Public Utilities Commission to exit.
Under the state's current energy market, NV Energy controls most aspects of electricity for about 2.4 million Nevadans. It owns the state's generating units, goes through the PUC to set retail sales price and manages the power lines that transmit electricity to homes and businesses.
If Question 3 had passed, NV Energy would have lost its monopoly, and a new crop of middlemen would have been able to sell electricity. Instead of electricity prices being set by NV Energy and the PUC, prices would have been influenced by competition.
The Review-Journal is owned by the family of Las Vegas Sands Corp. Chairman and CEO Sheldon Adelson.
Contact Bailey Schulz at bschulz@reviewjournal.com or 702-383-0233. Follow @bailey_schulz on Twitter.