Nevada's recreational marijuana sales top September forecast
November 20, 2017 - 7:28 pm
Updated November 20, 2017 - 7:44 pm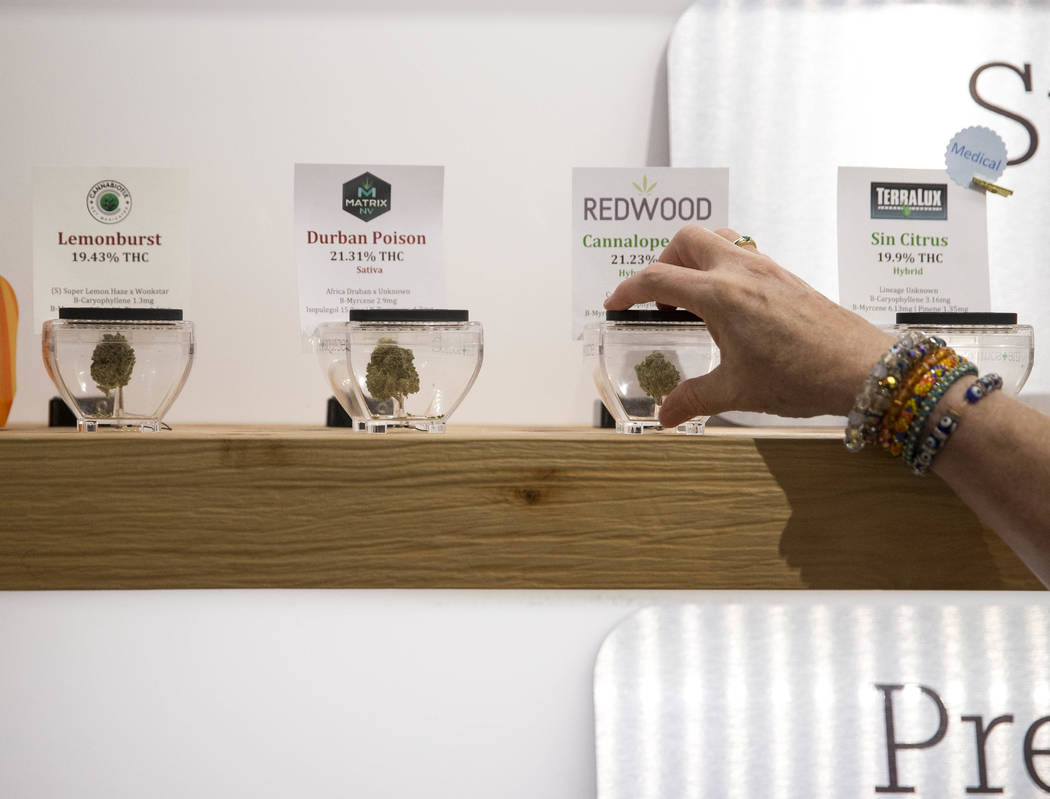 Nevada's recreational marijuana continued its strong start through the third full month of sales, data released Monday by the Nevada Department of Taxation show.
The state's licensed and regulated cannabis dispensaries sold approximately $27.7 million in recreational marijuana in September — more than $5 million over the state's projected sales for the month.
That's down from August's sales numbers, which topped $33 million, and slightly up from July's $27 million.
September's sales equated to $2.77 million in taxes going to the state's rainy day fund through the 10 percent excise tax.
The 15 percent wholesale tax, which is applied at the cultivation level to both medical and recreational marijuana, generated another $1.95 million. That tax revenue was right on track with the state's projection for the month. Wholesale tax revenue first covers the local governments' costs to regulate the industry, the rest goes to the state's public education fund.
The state has generated more than $12.5 million in taxes from the marijuana industry through its first three months since recreational sales started July 1.
The state's budget projected the marijuana industry to generated roughly $50 million in the first 12 months of sales from the two taxes combined.
Contact Colton Lochhead at clochhead@reviewjournal.com or 702-383-4638. Follow @ColtonLochhead on Twitter.