Aces come up short in high-scoring loss to the Mercury
Updated August 1, 2020 - 12:10 am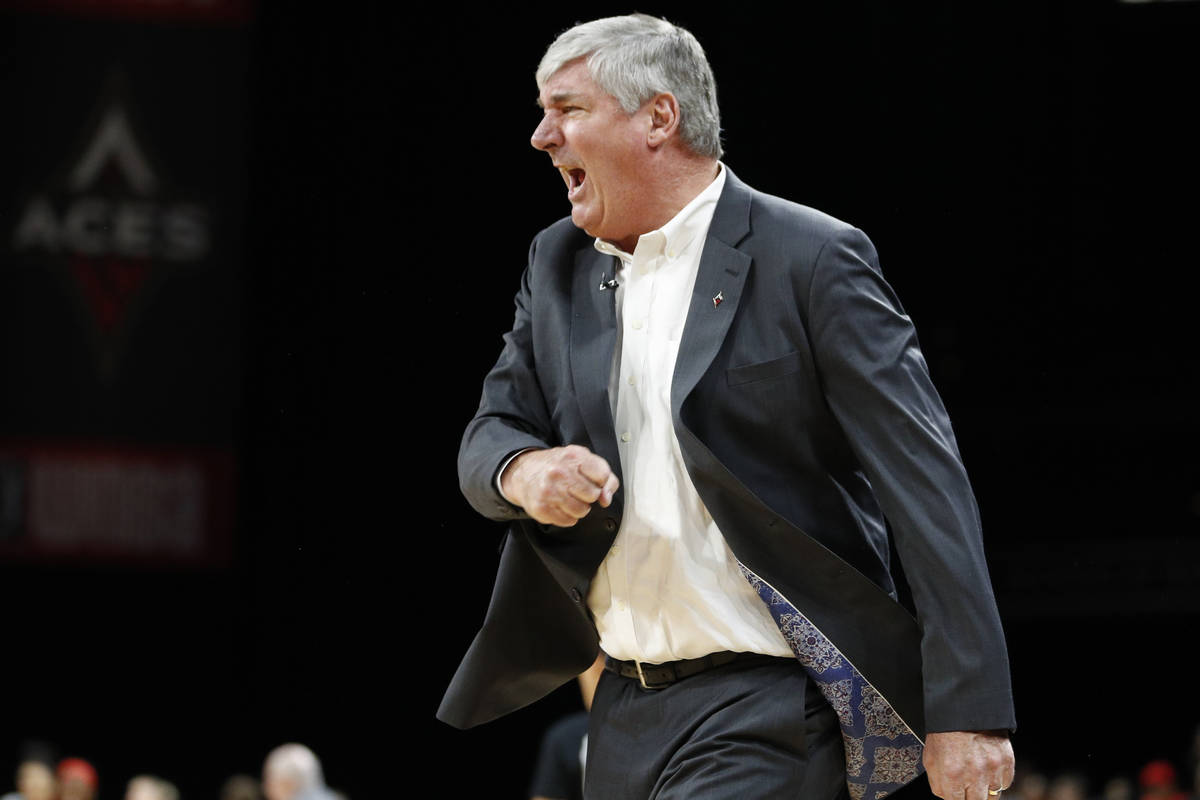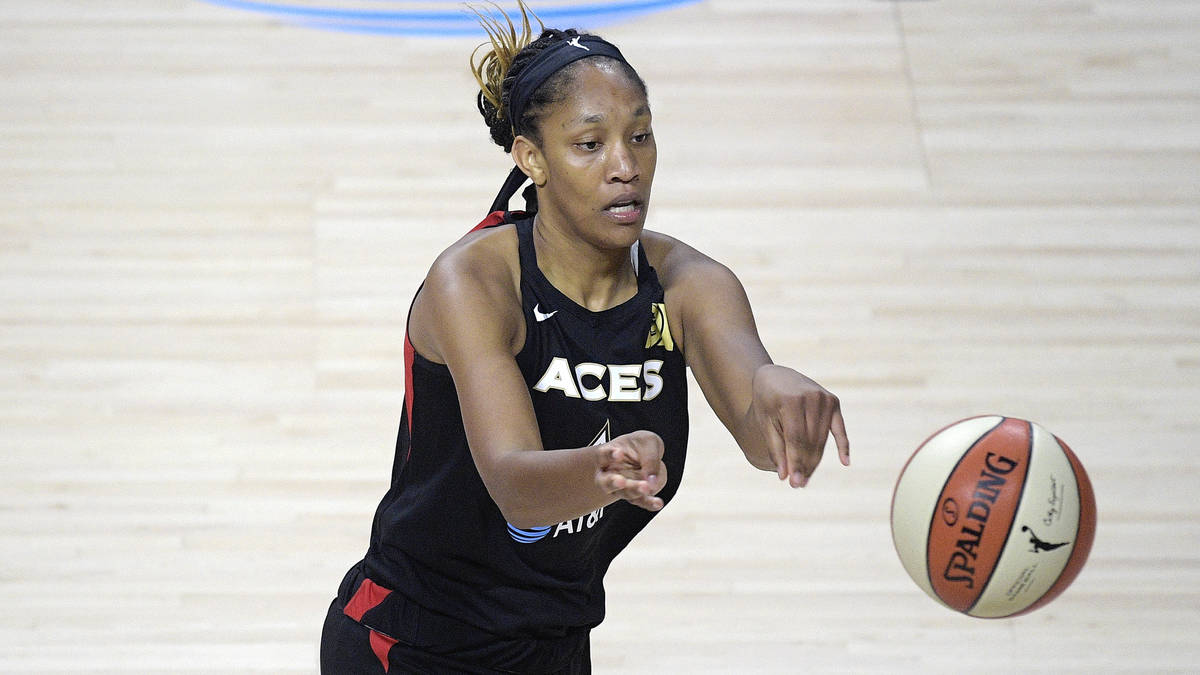 The Aces rallied from 23 points down Friday and even caught the Phoenix Mercury.
But Aces never took the lead and immediately gave up a game-breaking run to the Mercury, who went to win 102-95 in Bradenton, Florida.
After the Aces (1-2) tied the game at 56 with 5:35 left in the third quarter, Phoenix (1-2) outscored them 14-2 to re-establish control.
"The effort we put forth was unacceptable," Aces coach Bill Laimbeer said. "I saw it in shootaround today, and I warned them. They didn't bring the intensity necessary in this league to win basketball games."
Angel McCoughtry led the Aces with 18 points. A'ja Wilson scored 17, and Kayla McBride and Sugar Rodgers had 16 apiece.
Here are three takeaways:
1. Shutting down Wilson
The Aces' star scored 14 points in the first half but was held to three points in the third quarter and none in the fourth.
"A'ja had that foot injury, so her stamina's probably not the greatest," Laimbeer said. "I played her too many minutes in the first half (almost 16), but I needed to play her that many minutes. It wore her down tremendously. She was gassed halfway through the third quarter."
Wilson wouldn't blame fatigue for her struggles, saying she gave into frustration.
"At the end of the day, I went 7-for-19," she said. "That is unacceptable for me, and I accept full accountability. I've got to knock down shots. Things were open, and I was just not focused.
"I put this loss on me because we can't afford that. I can't do that to my team."
2. Aces lose starter to testing
Aces starting guard Lindsay Allen was ruled out of Friday's game after what was termed an "inconclusive positive result" of a COVID-19 test.
The test in question was on Wednesday, but another Thursday was negative. A player must receive two negative tests more than 24 hours apart and be cleared by a doctor before rejoining the team.
"I've heard it three times, and I still don't understand it," Laimbeer said. "That really hurt us tonight, there's no question about that one."
Allen was isolating away from the IMG Academy where WNBA teams are housed.
Danielle Robinson replaced her in the lineup.
3. The trio opponents feared
The Mercury's subpar play through their first two games was surprising given their starting lineup includes Diana Taurasi, Brittney Griner and Skylar Diggins-Smith.
The three combined for 62 points against the Aces. Taurasi and Diggins-Smith each scored 22 and Griner had 18. They combined to shoot 23-for-38 (60.5 percent), with Taurasi and Diggins-Smith combining to make 8 of 13 from 3-point range.
Contact reporter Mark Anderson at manderson@reviewjournal.com. Follow @markanderson65 on Twitter.