Aces' Liz Cambage opens up about mental health in candid essay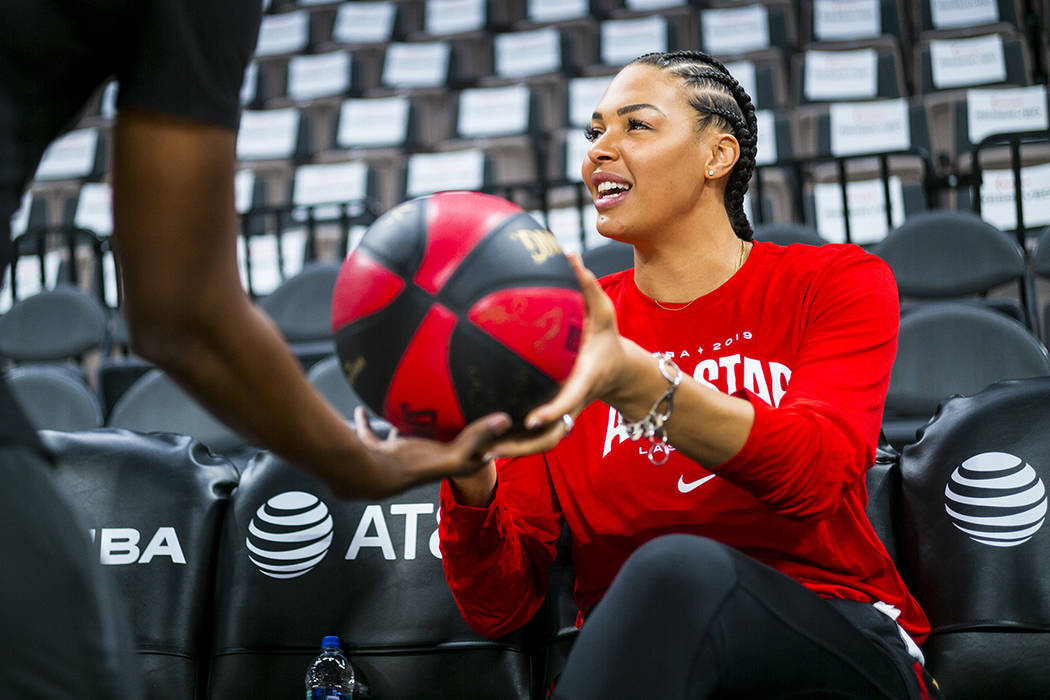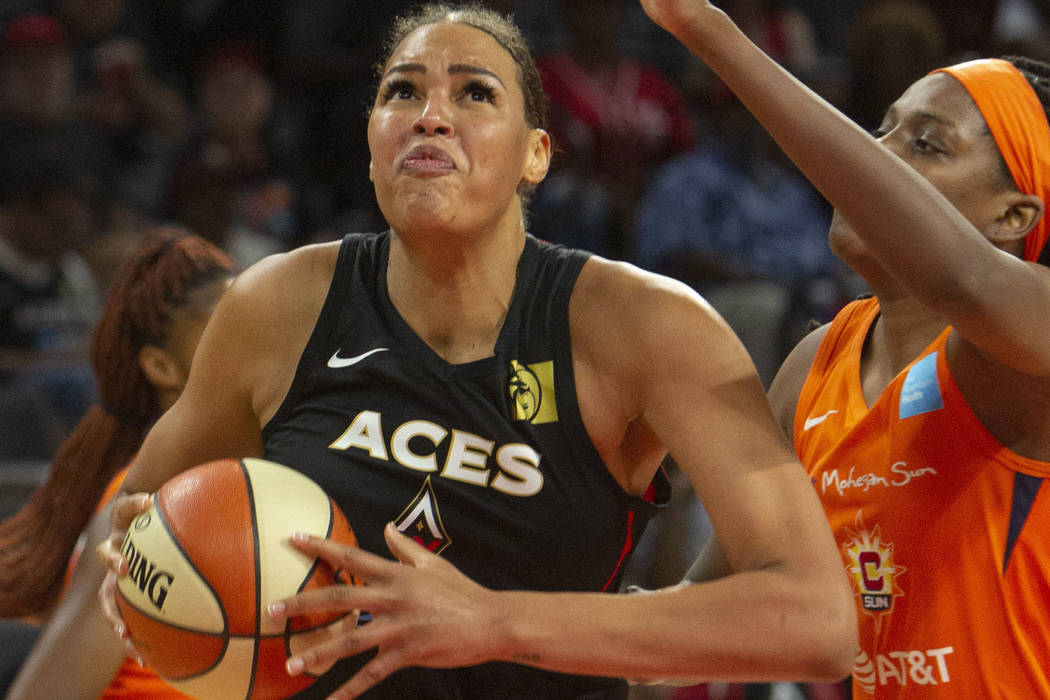 Aces center Liz Cambage said Sunday that she's finally starting to feel like herself again after releasing a cathartic essay about her struggles with anxiety and depression.
She's finally playing like herself again, too.
Like, perhaps, the most dominant player in the WNBA.
The reigning WNBA scoring champion wrote and released a candid personal essay Sunday morning via the online Player's Tribune, explaining her ongoing conflict with her mental health — and, subsequently, her two-game absence last week during which she was away from the team. She followed in the afternoon by posting 21 points and 12 rebounds in an 89-81 win over the Connecticut Sun, and detailed the importance of her honesty after the game.
"I kind of feel like a pillar in some way of support for all the kids out there and for people who are dealing with mental health," Cambage said.
"I had to be honest with myself and to them that sometimes strong people aren't that strong," she added. "You see us on the court, and you see us all balling. But there's more to it. There's so much more to the sport than being a basketball player. I had to be honest for the people who look up to me."
In the essay, titled "DNP — Mental Health," the 27-year-old Cambage wrote that's she's "battled mental health problems" for about half her life, and detailed struggles with suicidal thoughts, substance abuse and the pursuit of sobriety.
She wrote that she'd been sober for several months and had been taking medication for mental health, but relapsed over the All-Star break, during which she didn't take her medication, partied and drank alcohol — thereby ending months of sobriety and prompting a depressive spiral.
"For as stable as my meds allow my mood to be, they can also have a dulling effect. I wake up groggy in the mornings," she wrote. "I just wanted to feel a little more. That weekend, I felt too much."
Cambage, in her first game after the All-Star break on July 30, shot 1 of 12 from the field and scored just six points in a win over the Dallas Wings — snapping her streak of 50 consecutive games scoring in double figures. She scored nine points against the Los Angeles Sparks on Aug. 1 and afterward had "the most uncontrollable anxiety attack — a full-on breakdown."
"My agent came and got me, and took me back to our team hotel so I could take some anxiety meds," she wrote. "I try to avoid that unless it's an emergency, because my body and mind live in a fog for the next 14 hours. But better to live in a fog than get carried away by the tide. That's what happens — that's the cycle. And eventually either you break it, or it breaks you."
Cambage left the team after the Sparks game and didn't play Aug. 3 against the Dallas Wings or last Monday against the Washington Mystics. She returned to practice Wednesday and played perhaps her finest game of the season Friday in an 87-84 loss to the Chicago Sky — tallying 28 points and 11 rebounds.
She had thought for several days about writing for the Player's Tribune, shared her feelings with teammates and said Sunday afternoon that she wanted to be truthful with the public about why she wasn't playing.
"It's awesome for her to be open about it because I know it's going to help other people," Las Vegas guard Kelsey Plum said. "She's played like an MVP and we're always going to be here for her. … It's great to see how resilient she was."
The Aces have connected Cambage with a local sports psychologist, and she spoke Sunday about the support she's received from the franchise. Las Vegas coach Bill Laimbeer said he didn't read the essay, but is committed to supporting Cambage — and the rest of the players — both on and off the basketball court.
She's back on her medication, and back to playing like one of the best players in the world.
"We've been very supportive as an organization. … We understand," Laimbeer said. "We're going to take care of our players, whatever is necessary. That's who we are. That's who I am. And I think we acted in a very honorable and up-front manner as an organization, and we appreciate Liz's commitment to come and play as hard as she can for herself and for her teammates."
More Aces: Follow at reviewjournal.com/aces and @RJ_Sports on Twitter.
Contact reporter Sam Gordon at sgordon@reviewjournal.com. Follow @BySamGordon on Twitter.