Hamby shines as Aces overwhelm Mercury for Hammon's first win
Updated May 6, 2022 - 10:14 pm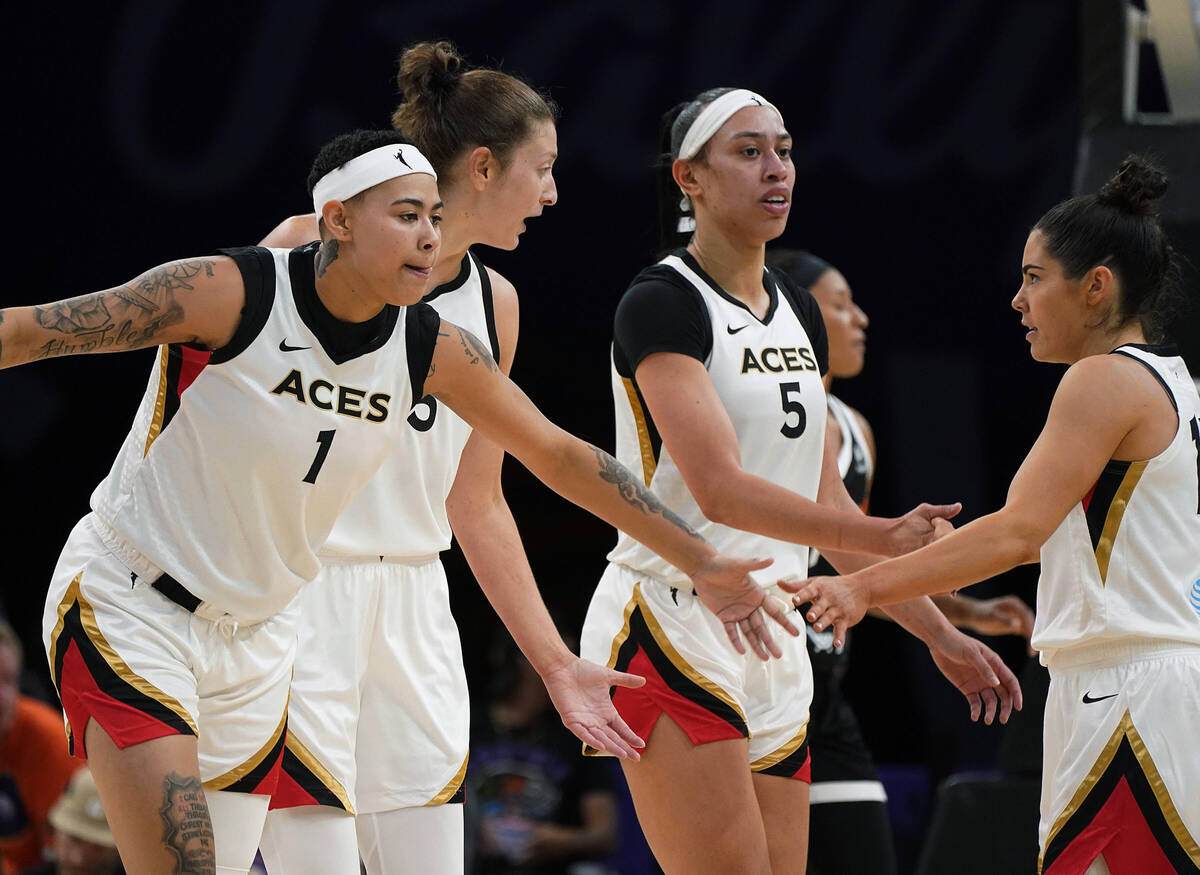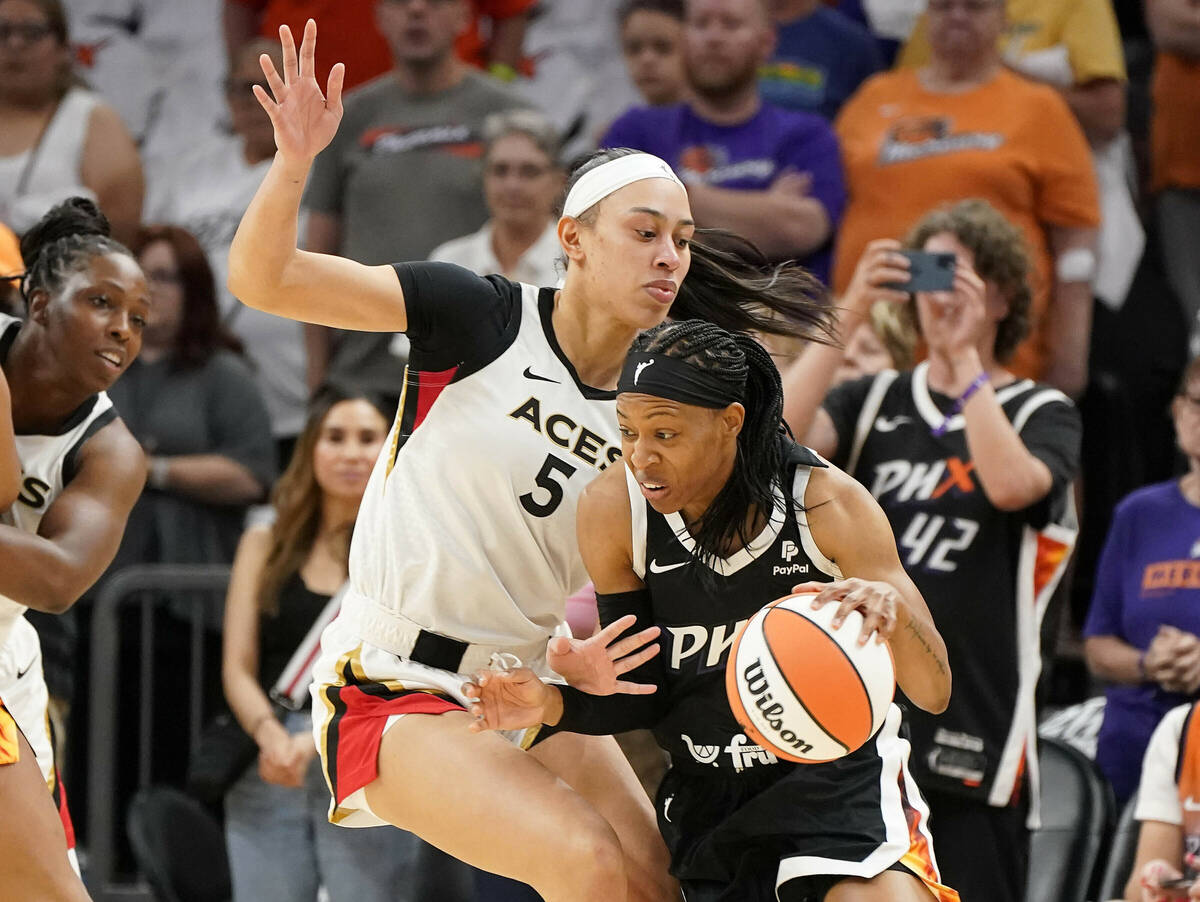 PHOENIX — Aces coach Becky Hammon is a tough grader.
"I'd give us a B," she said.
The Aces cruised to a 106-88 season-opening win against the Phoenix Mercury on Friday night at the Footprint Center and gave Hammon her first win as a WNBA coach. Against the team which knocked Las Vegas out in the semifinals of the playoffs during the past season, Hammon's new offense blew Phoenix away.
All they could get was a "B."
"We took care of business," Forward A'ja Wilson said. "This is just the beginning, we have a lot to grow and learn from one another but this is huge, to get Becky her first win."
The Aces (1-0) sprinted to an early lead with a new starting lineup, including former bench contributors Kelsey Plum and Dearica Hamby, who combined for 44 points.
Wilson had loads of room to work in the paint as the Mercury worried about the Aces' shooters. The former league MVP scored the first basket of the Hammon era — a crafty up-and-under layup while isolated in the low post. It was the beginning of an early onslaught for the Aces, who sprinted out to a 20-7 lead in the first five minutes.
The Aces' potent offense was powered by a strong night rebounding. Led by Wilson, they outrebounded the Mercury 25-9 in the first half and the former South Carolina star recorded a double-double in the first 20 minutes. The Aces finished the game with 12 more rebounds than Phoenix.
Wilson wasn't the only one who benefited from the space created by Hammon's offense. Hamby added 11 first-half points, and wing Jackie Young scored 14 points after shooting 6-for-6 from the floor during the first 20 minutes.
"I think the biggest thing for me was just coming in with an aggressive mindset and just trusting myself," Young said. " I know my teammates trust in me and I just have to have that same trust in myself."
Wilson anchored the Aces' defense as they held Phoenix to 32.4 percent shooting in the first half, facing an offense led by reigning 2021 scoring champion Tina Charles,
Diana Taurasi went 0 for 6 from the field, while Charles scored 7 points despite taking 10 shots before the break. Phoenix shot just 25 percent from 3-point range for the entire game.
The Aces' second half started slower than the first. Point guard Chelsea Gray recorded her 1,000th career assist on a Plum 3-pointer 15 seconds after the break, but the Mercury (0-1) found a bit of offensive rhythm. Taurasi scored her first points on a pair of free throws, and along with some clutch shooting from Sophie Cunningham, forced Hammon into a timeout.
The Aces quickly re-established its lead. Plum started pushing the ball in transition, pouring in 12 points to end any threat of a Mercury comeback and Hamby closed it out. The two-time WNBA Sixth Woman of the Year did a little bit of everything Friday, with seven rebounds, two blocks and a game-best plus-24
"This is my game, I'm excited about that," said Hamby, who scored a team-high 24 points. "We've always been good obviously, but personally for me I think I'm a little more impactful when we play like this."
Young and Plum both finished the night with 20 points. Wilson had 15 points and 11 rebounds despite only taking eight shots.
"It was a good measuring stick to see where we are," Hamby said.
Contact reporter Andy Yamashita at ayamashita@reviewjournal.com. Follow @ANYamashita on Twitter.