Former A's great Jason Giambi favors team's move to Las Vegas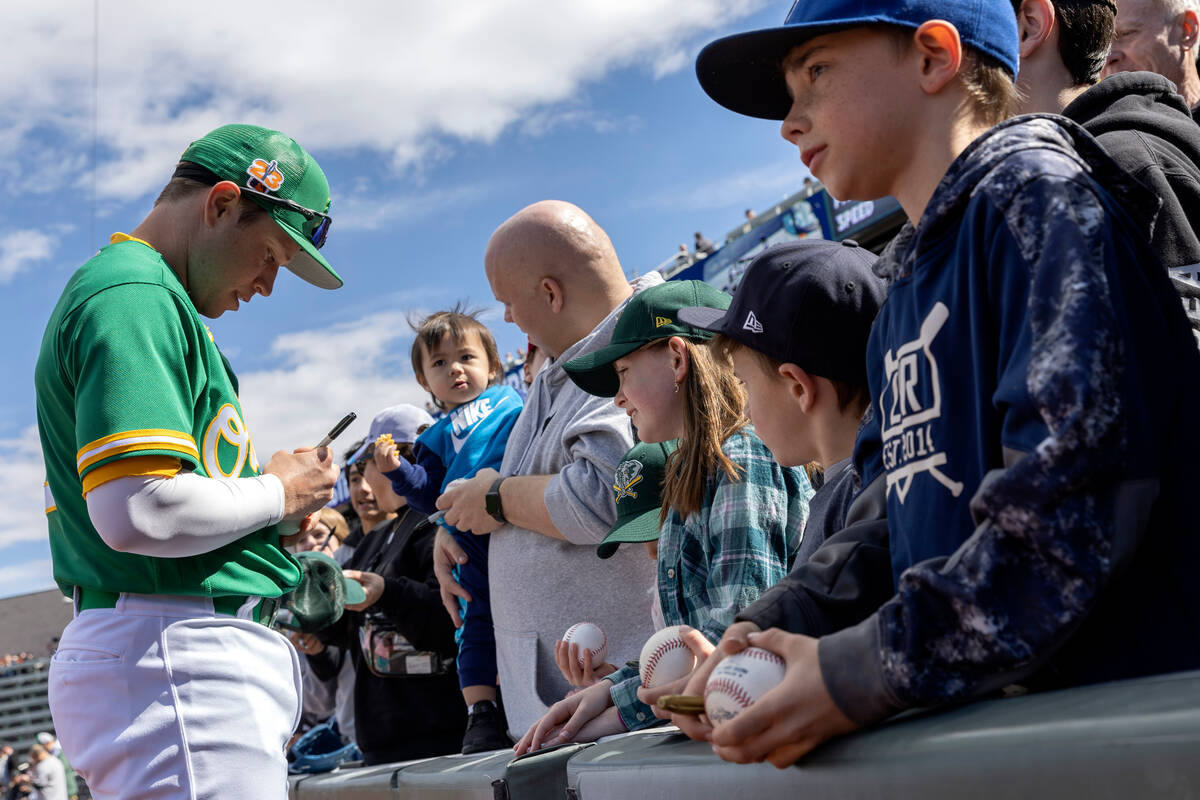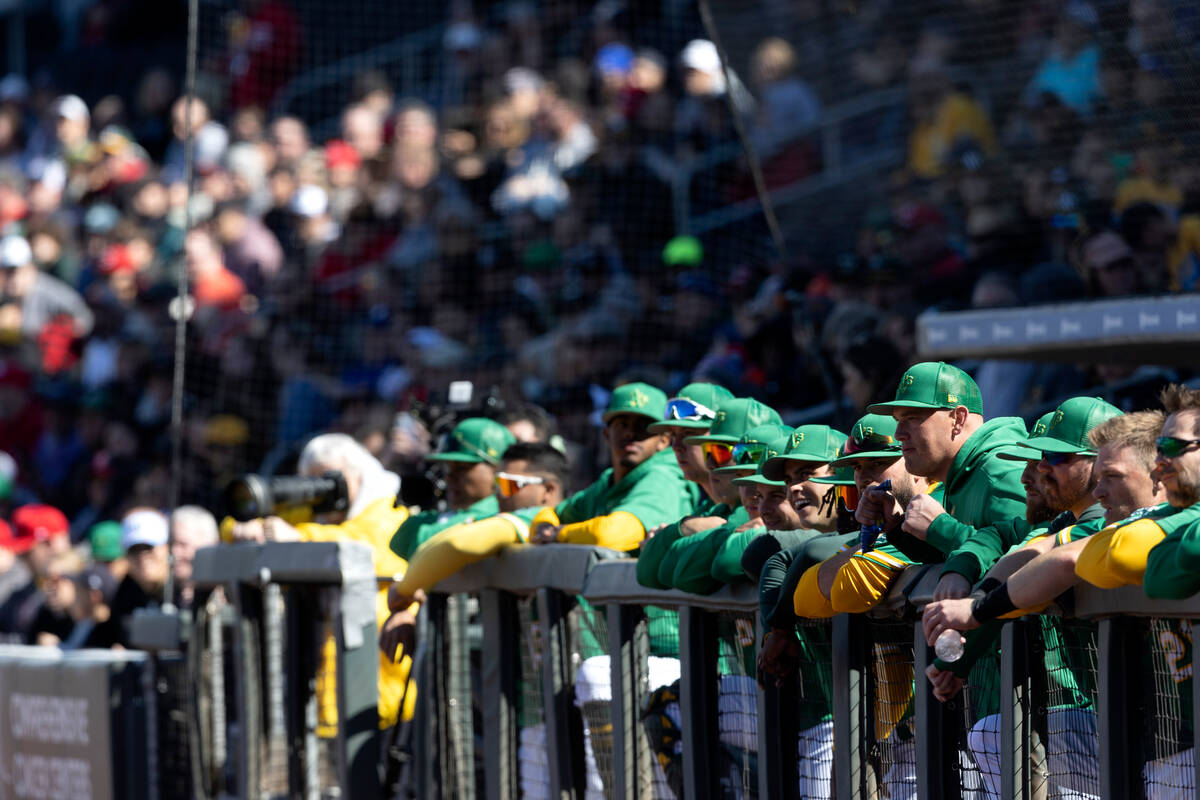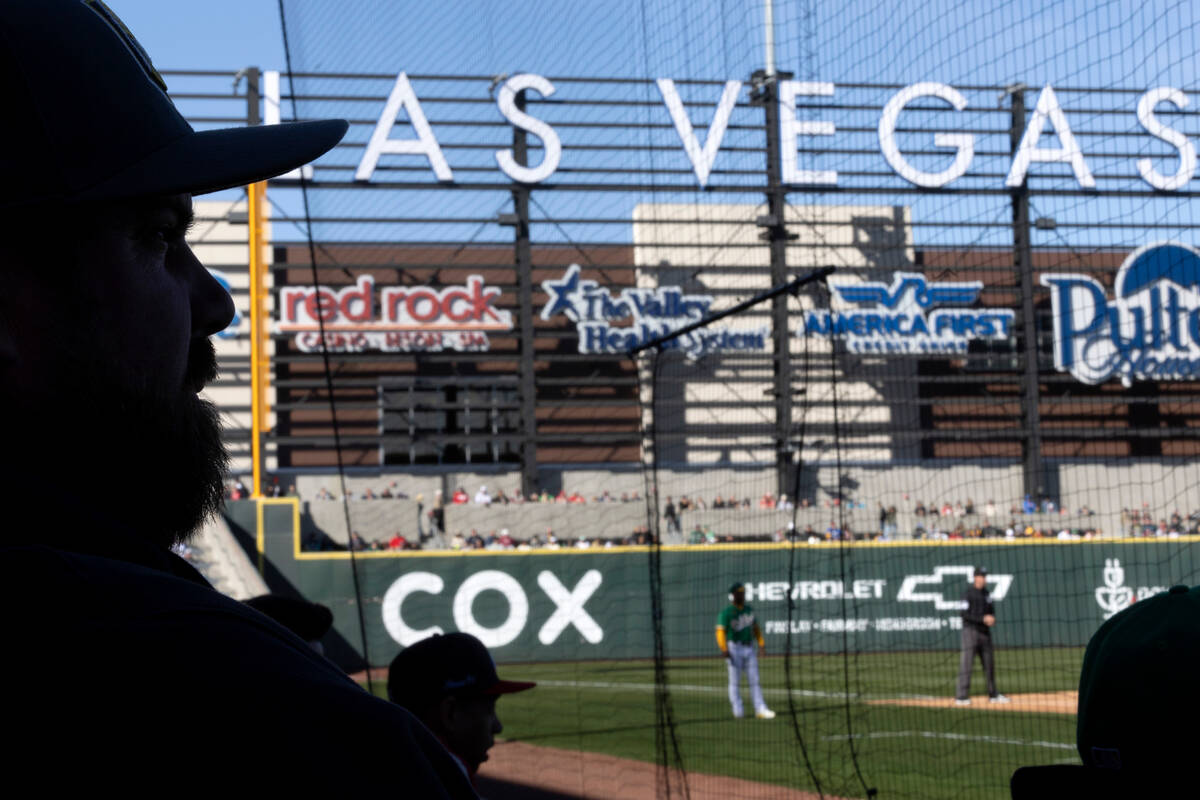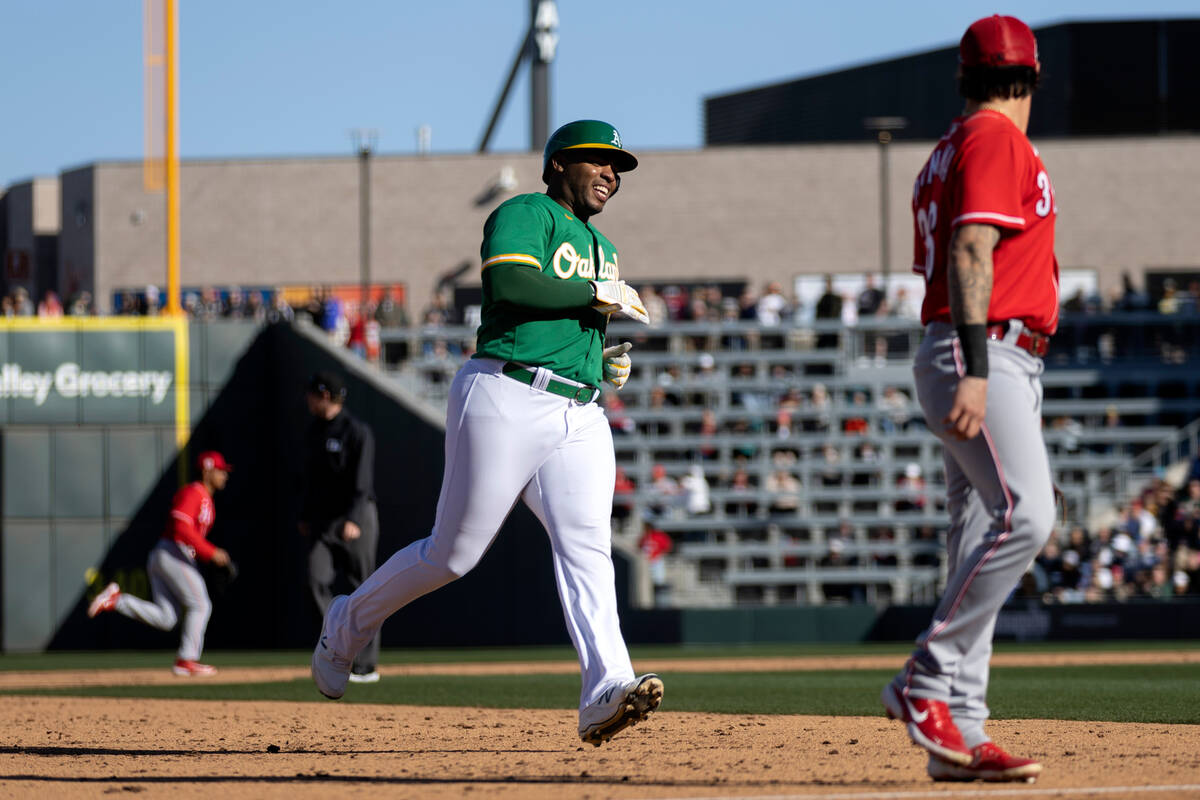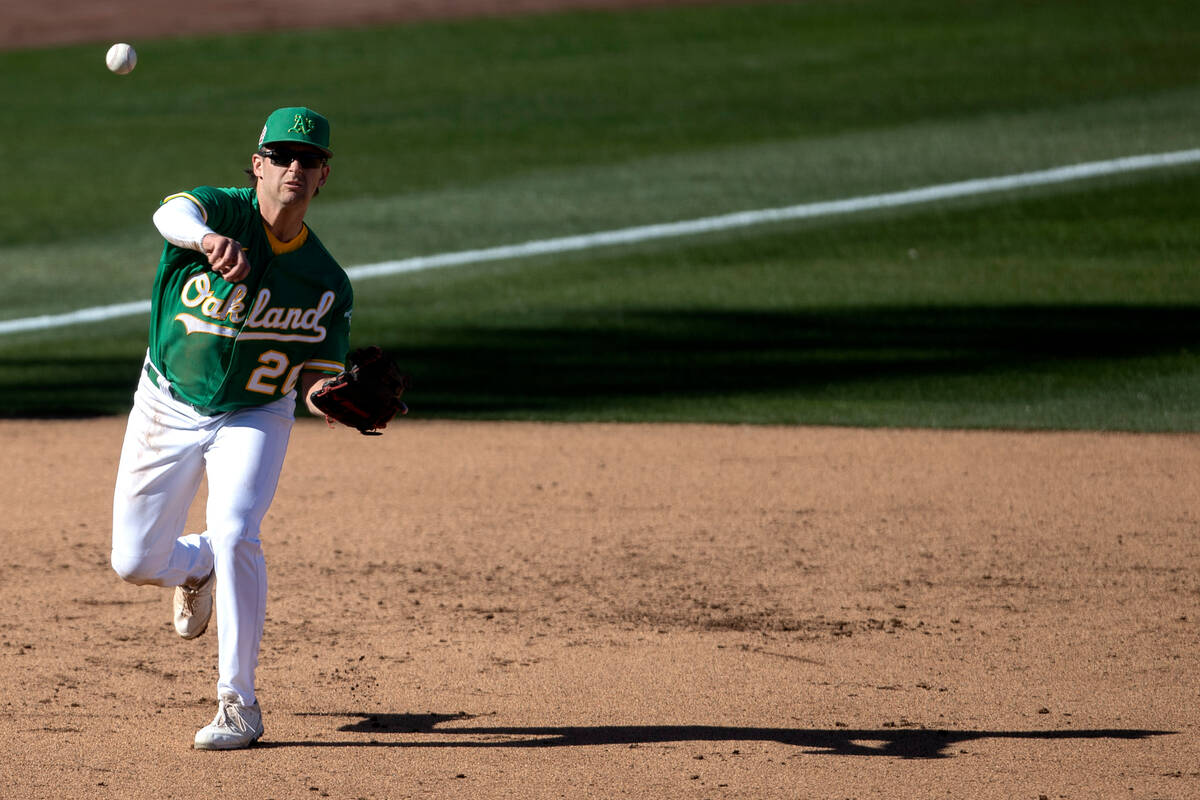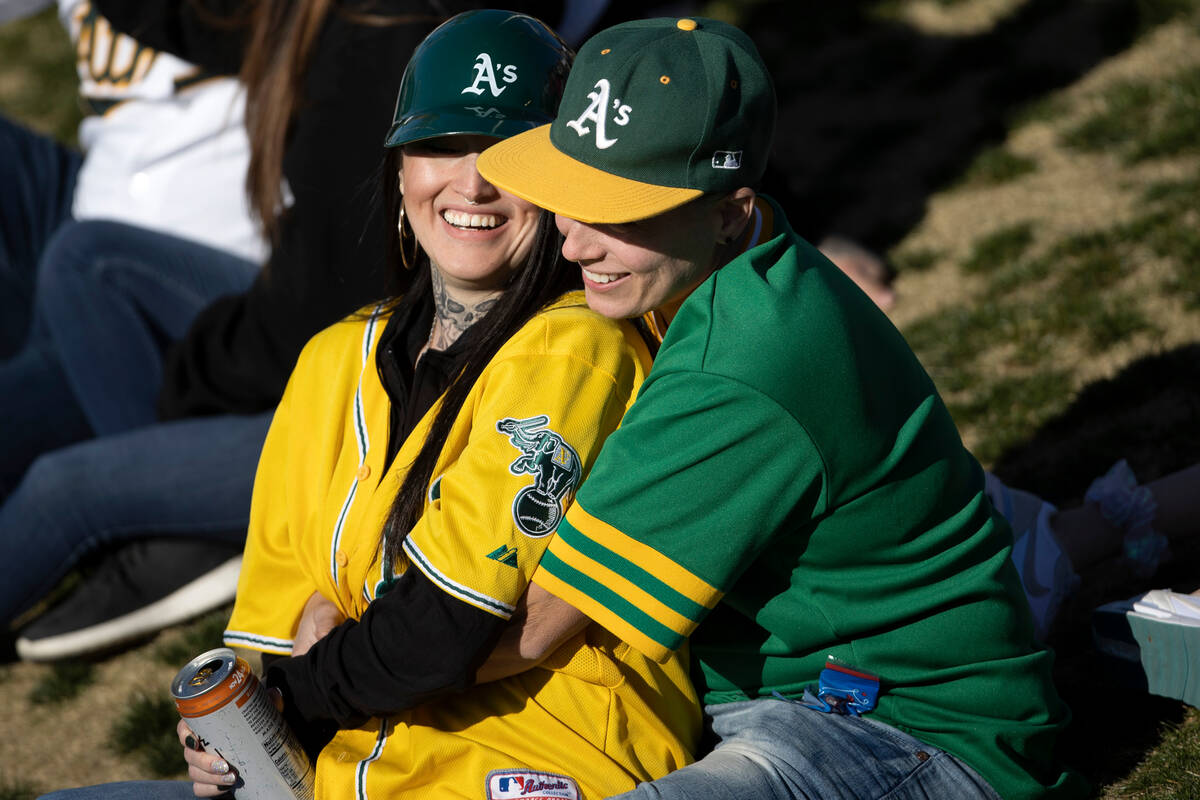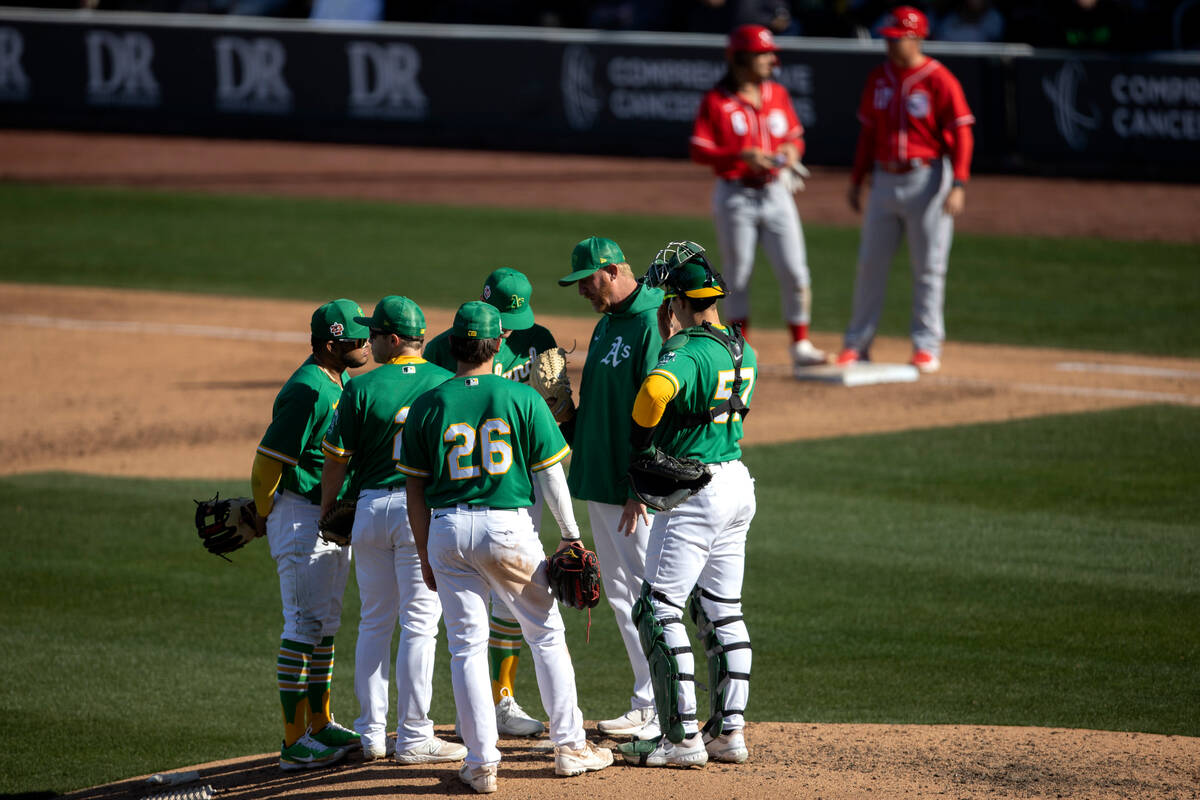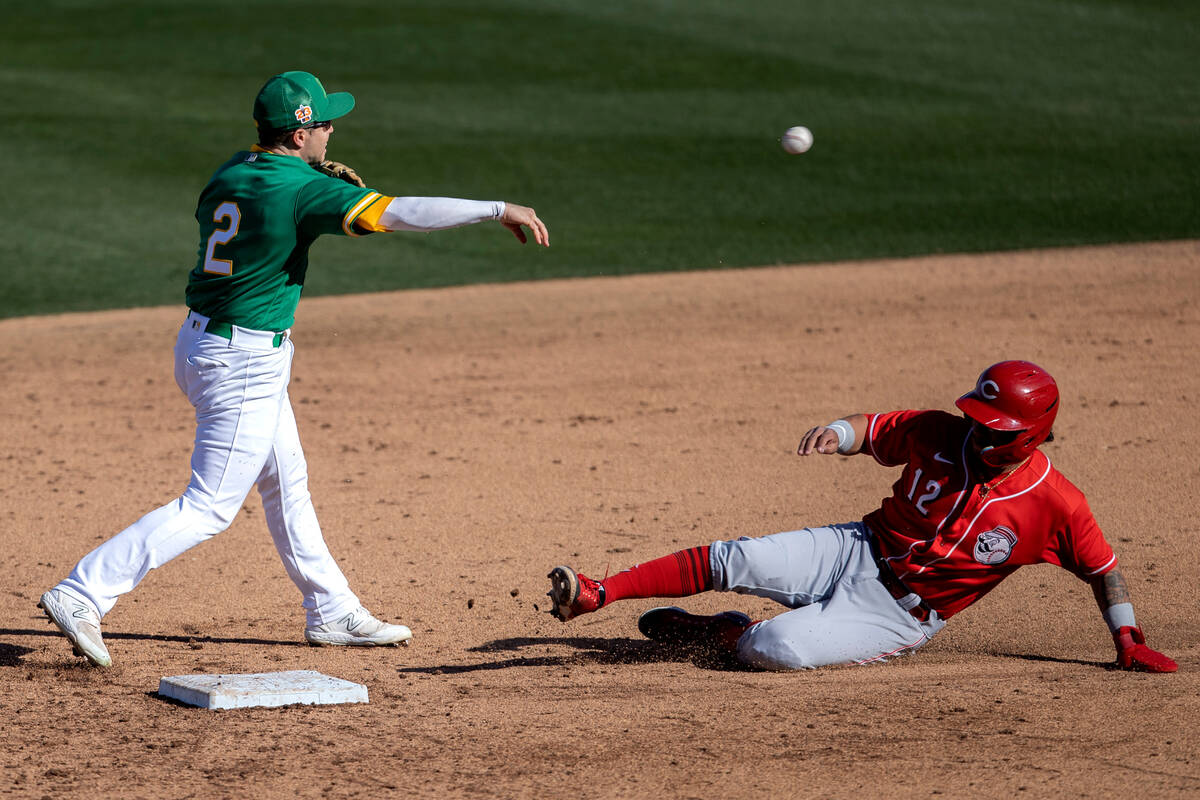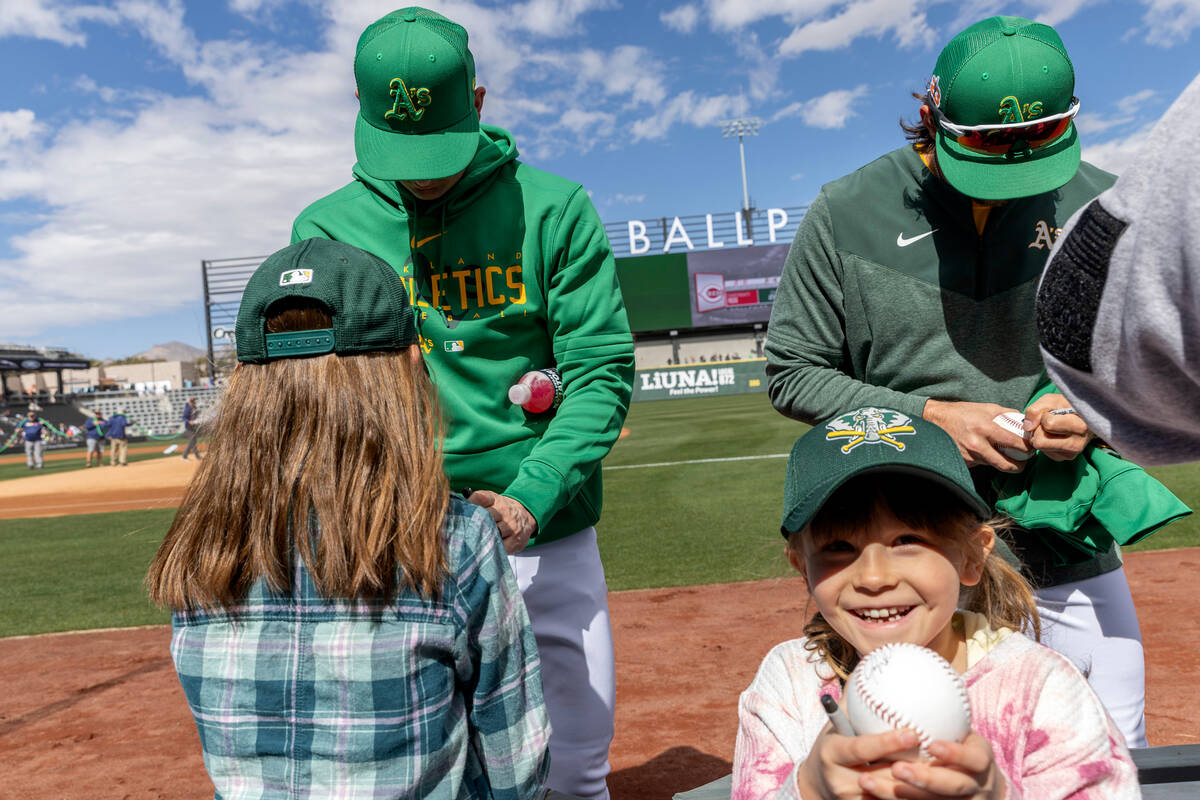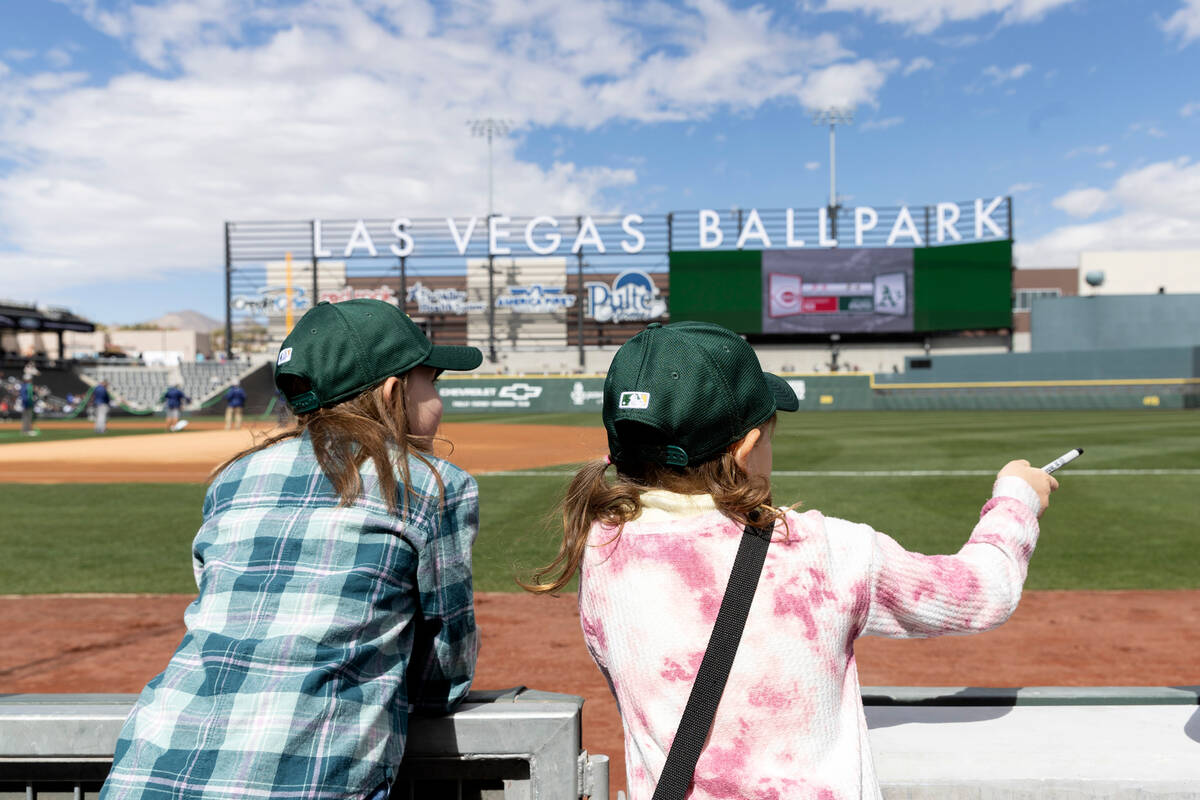 The debate about the future home of the Oakland Athletics was on full display Saturday as the A's lost 10-9 to the Cincinnati Reds in the first game of Big League Weekend at Las Vegas Ballpark.
A current player, pitcher Paul Blackburn, said he'd prefer that the team remain in Oakland after its current lease expires after next season. But former A's great Jason Giambi, a longtime Las Vegas resident, said he's excited about the possibility of the A's relocating here.
A's owner John Fisher was at Saturday's game, which drew an announced crowd of 8,805, but was not made available for comment.
The A's are looking to build a new ballpark to replace their current home, RingCentral Coliseum, which has been deemed inadequate by Major League Baseball and the A's.
The team is working with the city of Oakland on a $12 billion Howard Terminal proposal that would include a 35,000-seat ballpark. They also are looking at three ballpark sites in Las Vegas, where they could relocate to build a $1 billion, retractable roof stadium.
A's manager Mark Kotsay said the relocation talk doesn't impact the team, and that wherever they end up the team will go on nonetheless.
"That's not something that we look toward," Kotsay said. "Right now we're in Oakland. That's where we play our home games until something changes. In my mind, we're still on parallel paths on being in Oakland or in Vegas."
Blackburn, an All-Star last season for the A's, said there's no doubt the team needs a new ballpark, and he said he selfishly hopes that ends up happening in Oakland.
"Personally, I grew up in the Bay Area in Oakland, and the A's have been there my whole life," he said. "It's a thing where it would be kind of nice to see the A's stay in Oakland."
But Giambi, who was interacting with A's players during batting practice before the game, said the A's moving to Las Vegas would be a home run.
"It would be amazing," he said.
Giambi said despite Las Vegas' ever-growing pro sports portfolio, there is more than enough fan support to go around.
"They're dying to support it," Giambi said of baseball fans in Las Vegas. "You have so many transplants, but I think people want to have a home team. We've turned into a legitimately big city. We're starting to become like L.A. We can support all these teams. I don't see any of them going away any time soon."
The A's have been researching a move from the Bay Area to Las Vegas for the better part of two years. Team brass, including Fisher and team president Dave Kaval, have made several trips to Southern Nevada during that time.
A's executives have met with resort owners, land owners, politicians and tourism officials to figure out what it would take to move to the area and construct a $1 billion, retractable roof stadium.
Although the A's ballpark happenings have grabbed headlines in Las Vegas and the Bay Area, the team isn't distracted by the ongoing situation, Blackburn said.
"It's been something that's been in talks for the last four or five years," Blackburn said. "So it's nothing we sit around and talk about in the locker room. … If sometime down the road relocation happens or a new stadium happens, it is what it is. It's going to be the same mentality for us."
Blackburn, who played for the Aviators in 2019 and 2021, said the fan support in Las Vegas for baseball is great and said he thinks that will carry over if the A's land in the city.
"Every game I felt was packed out and people were into the game," Blackburn said of his days with the Aviators. "I felt like they knew what was going on. I like that. I like when fans are involved in the game and they are excited for action."
The A's are down to three sites in serious contention for a Las Vegas ballpark — the Las Vegas Festival Grounds on the north Strip; the Tropicana on the south Strip; and the Rio, located just west of the Strip on Flamingo Road.
Aviators season ticket-holder and lifelong A's fan Tyler Polk said he would prefer the Rio, but anywhere would work for him, as long as they end up in Las Vegas.
"If it's on the Strip, it's going to be a sellout every game, unlike Oakland," Polk said.
That would be the case because of the appetite for major league baseball in Las Vegas and the influx of fans of opposing teams, Polk said, much like what has happened with the Raiders at Allegiant Stadium.
Blackburn said it would be a different vibe paying baseball on the Strip as opposed to a suburb like Summerlin, where Las Vegas ballpark is located.
"Just because there's a lot more people down there on a day-to-day basis," he said. "I don't think it would be different as far as fans are. There's probably a lot of fans here that would make the drive down there to the Strip."
The fans who turned up Saturday in Las Vegas left Kotsay impressed.
"The fans were great," Kotsay said. "They were loud. They came out. I think it was a sellout. It's exciting to play in front of people that had a lot of energy."
If the A's move to Las Vegas, Giambi said the affordability of living in this area compared with California will be a big draw for free agents.
"When you can have a family of four live in a beautiful home and not a little tiny house in the middle of nowhere," Giambi said. "What free agent woudn't want to come here? What free agent wouldn't take an undermarket deal to play in Vegas?"
Contact Mick Akers at makers@reviewjournal.com or 702-387-2920. Follow @mickakers on Twitter.