51s' Amed Rosario set to return Monday after being sidelined with gastroenteritis
Updated July 23, 2017 - 5:02 pm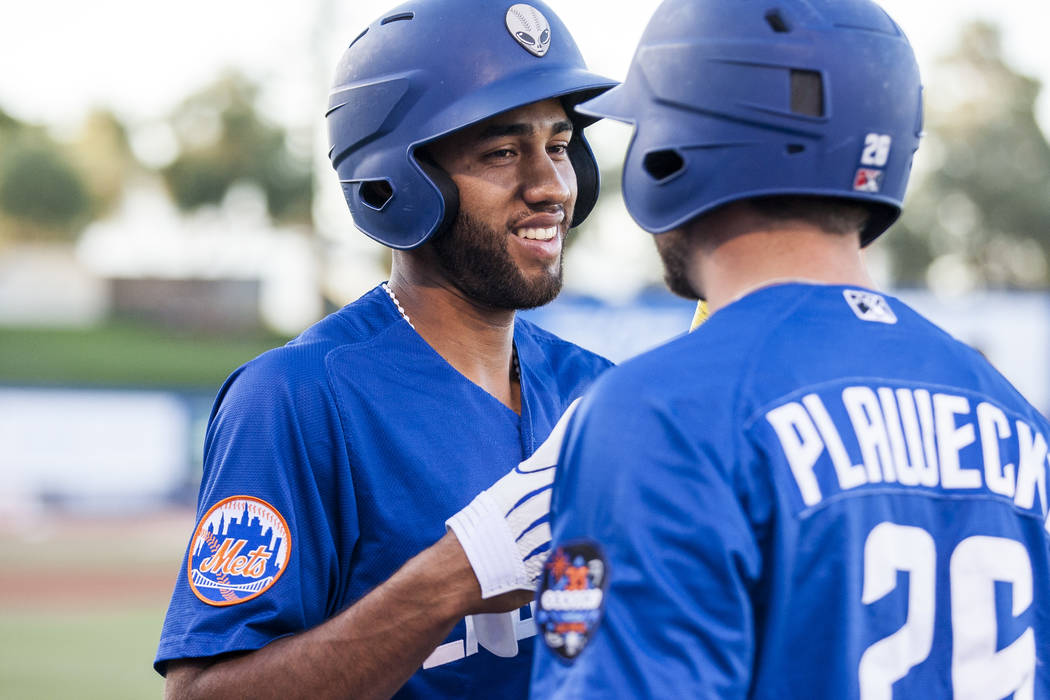 Manager Pedro Lopez said Mets top prospect and 51s shortstop Amed Rosario was feeling much better after missing six games and going to the hospital Saturday. He is expected to be back in the 51s' lineup Monday.
Lopez, who had said all week that Rosario had been bothered by a stomach ailment, said the star shortstop was diagnosed with gastroenteritis, a form of stomach flu. He was given an IV because he was dehydrated from vomiting but didn't have to spend the night in the hospital, returning to the team hotel around midnight.
"The main thing and the most important thing is he's feeling much better and he was upbeat today and his stomach was feeling much better," Lopez said Sunday. "He should be in the lineup tomorrow."
Rosario is hitting .330 with seven home runs, 53 RBIs and 17 stolen bases in 87 games this season. In April, ESPN ranked him as baseball's No. 1 prospect.
Both Lopez and Rosario himself said the star shortstop was sick Wednesday. Later that day, Mets general manager Sandy Alderson said the reason for Rosario's absence was a bruised index finger. However, it appears the illness was the bigger issue keeping him sidelined.
Lopez said Rosario had been throwing up after the team got to Memphis on Friday. On Saturday, he was feeling better when he woke up and came in and did cage work before his stomach got upset again, so he went to the hospital with team strength coach Josh Fields.
Lopez said a doctor had seen Rosario on Friday, the day before he was taken to the hospital. During the All-Star break, Rosario also had reported having an upset stomach.
Contact Betsy Helfand at bhelfand@reviewjournal.com. Follow @BetsyHelfand on Twitter.