51s fans brave the big summer heat in Las Vegas — PHOTOS
Updated June 25, 2018 - 1:13 am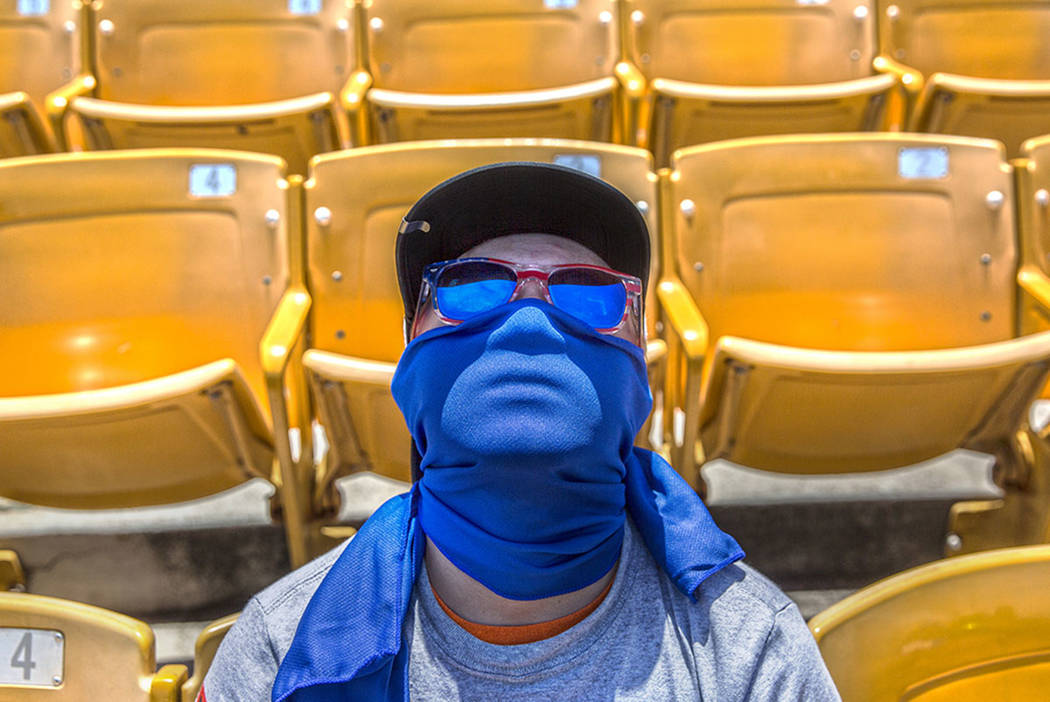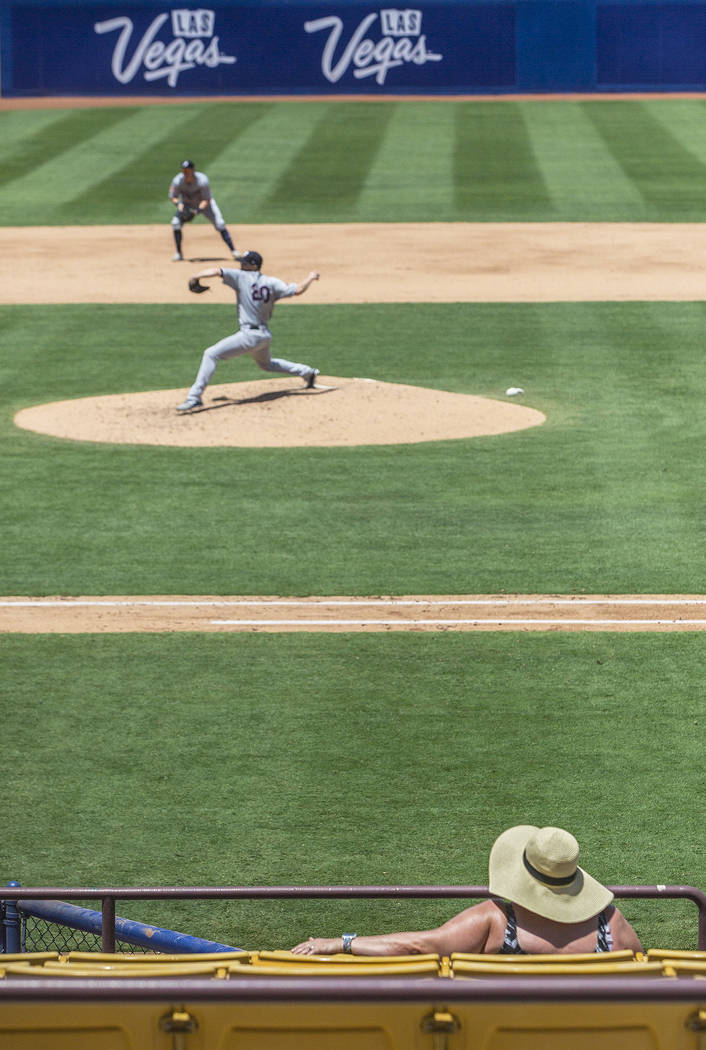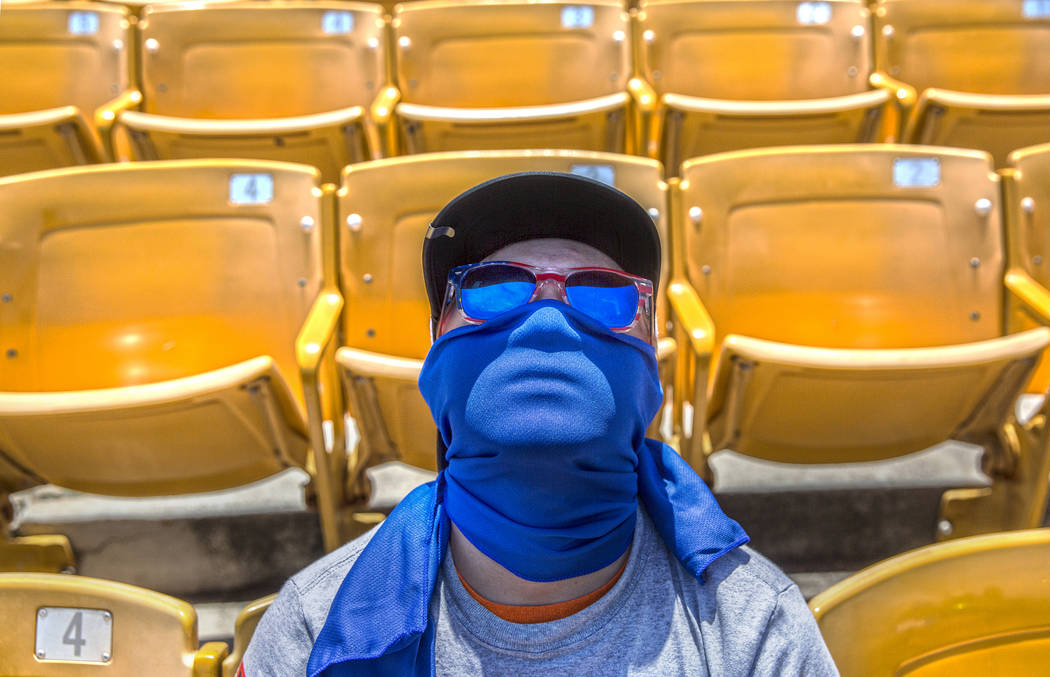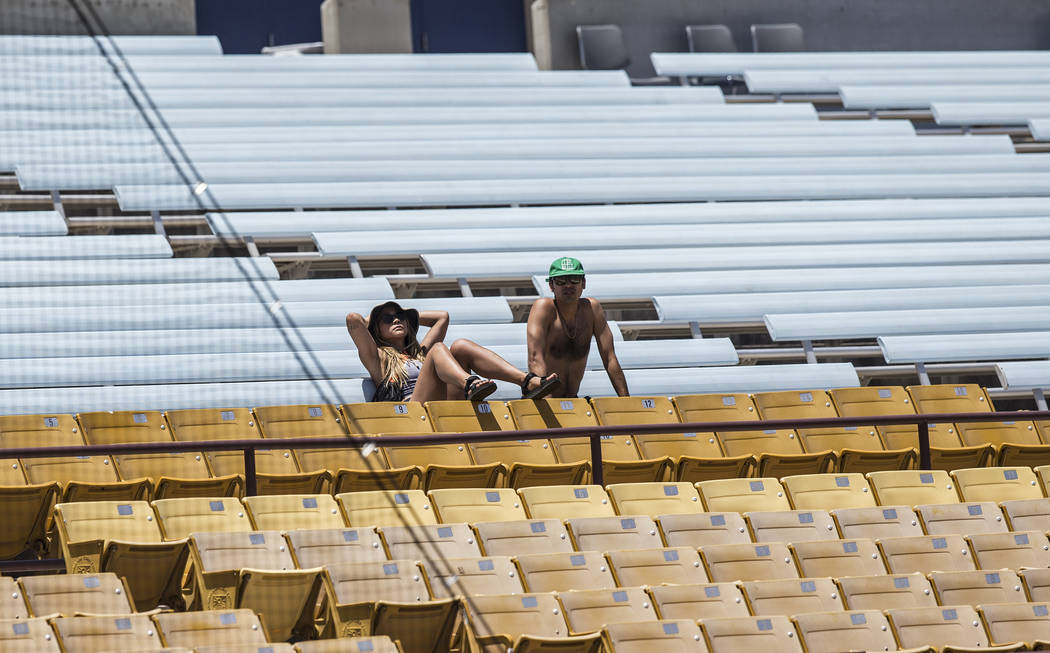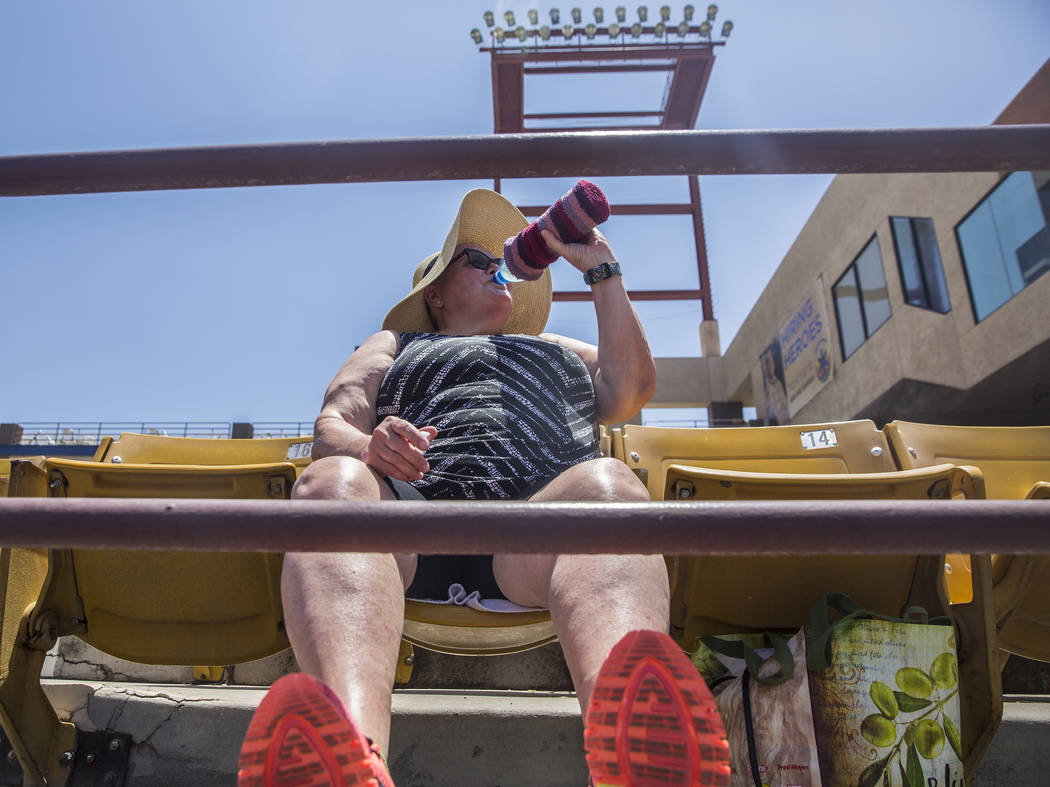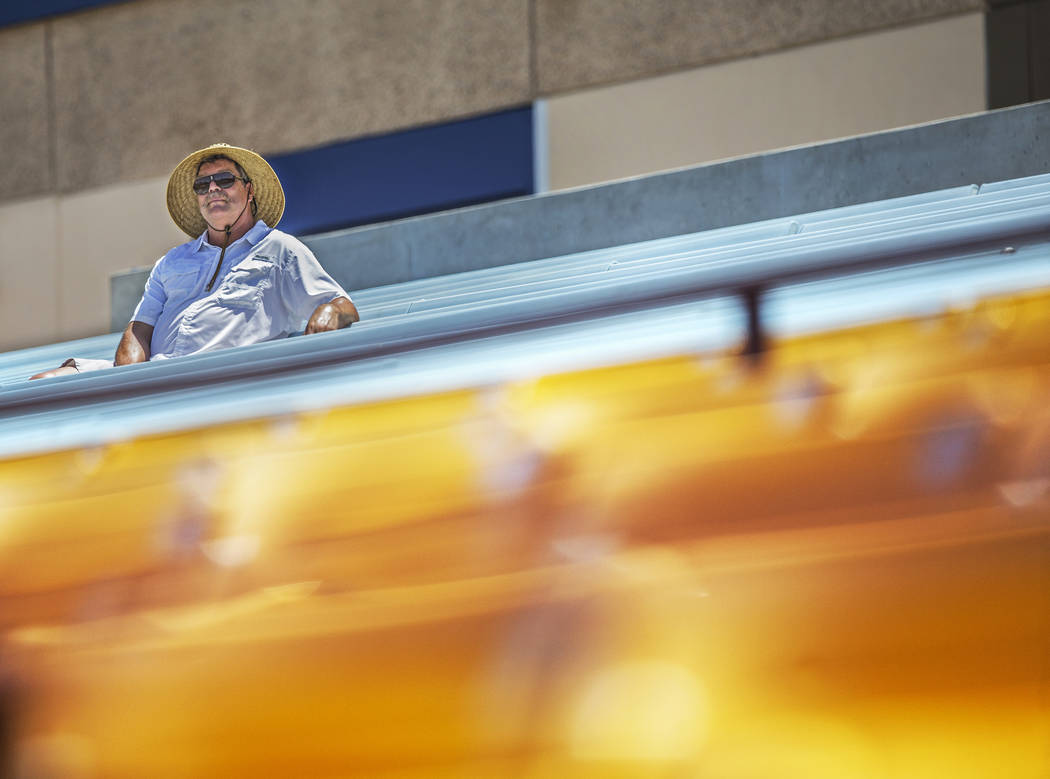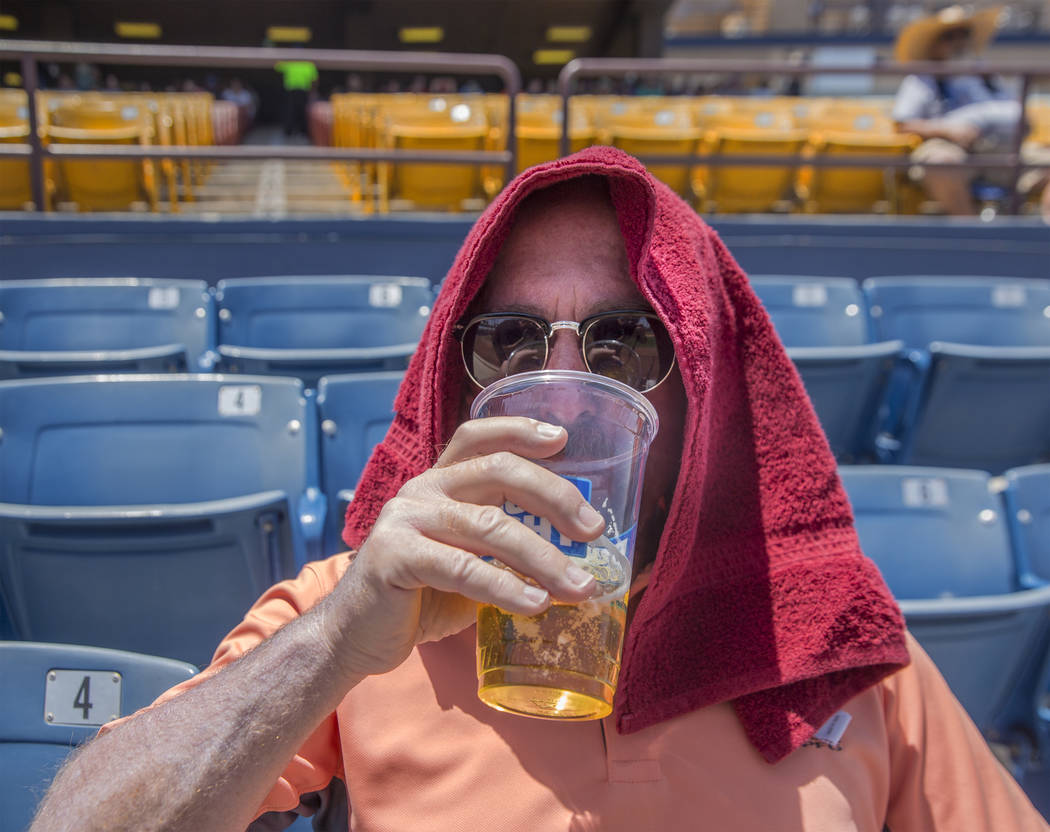 Las Vegas 51s fans battled the desert summer heat Sunday afternoon during the team's game against the Reno Aces at Cashman Field.
Sunday's high of 106 was several degrees above the normal high of 101, according to the National Weather Service.
The fans who stayed for the whole game saw the 51s beat the Aces, 4-3.