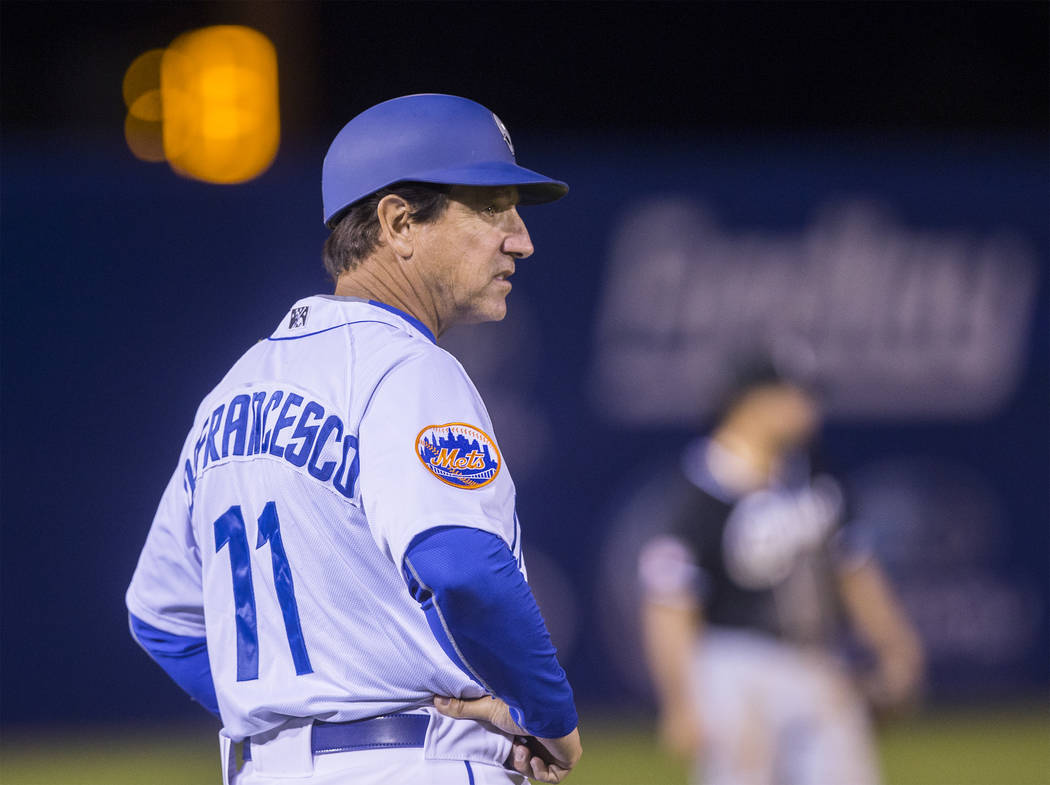 A.J. Griffin was battered around in his first start of the season, giving up nine runs in 2 1/3 innings last week.
His start Tuesday didn't last that long.
The Grizzlies pounced on Griffin in the first inning, ending his night early on their way to a 11-4 victory over the 51s on Tuesday night at Cashman Field.
Griffin gave up a walk to the first batter of the game and the very next one, Drew Ferguson, put the Grizzlies (10-3) up with a two-run blast.
After retiring the next two batters, he gave up a walk, three straight singles and another walk before being yanked with the bases loaded.
"It was kind of no different than (last week). He was battling with his command," manager Tony DeFrancesco said. "He left some pitches up over the plate. That's the second outing, very similar. Hopefully next time he can give us a chance and battle through this."
Reliever Kevin McGowan came on and gave up a single to the first batter he faced, allowing two more runs to score and on the next play, Bryce Brentz lost a fly ball that would have ended the inning, plating two more runs.
All told, the 51s (4-9) found themselves down by eight runs before they had even come to the plate.
Brentz helped the 51s get two of those runs back with a double to center in the bottom of the frame but the 51s didn't get another hit off Fresno starter Trent Thornton in his 5 1/3-inning outing after two in the first inning.
"I think he just mixed well," 51s catcher Colton Plaia said. "Other than that, it was more just kind of beating ourselves I think. I know I was just trying to get pitches up in the zone and he threw some cutters that were really good. His curveball was pretty good today. We had a hard time laying off of it."
The 51s finished with just four hits in the game, though they did have their opportunities as they took 11 walks.
"The momentum of the game is huge," DeFrancesco said. "You like to put a zero up, come off the field, get a couple runs. And that's what happened. Unfortunately, we were down eight at the time. … Before you know it, we just couldn't get anything going (with) all the walks we had today."
Las Vegas scored once in the sixth on a David Thompson RBI single and again in the bottom of the eighth on a Plaia bases-loaded walk, but had opportunities in the later innings that it couldn't capitalize on in the loss.
"Being down eight in the first isn't obviously the ideal situation but I think we could definitely make our way back into the game if we just stayed mentally sound," Plaia said. "We scored two runs in the bottom half and I think we were in situations where we could have scored more runs but it just wasn't our night tonight."
More 51s: Follow all of our Las Vegas 51s coverage online at reviewjournal.com/51s and @RJ_Sports on Twitter.
Contact Betsy Helfand at bhelfand@reviewjournal.com. Follow @BetsyHelfand on Twitter.