51s' next MLB partner won't be known for almost a year
October 13, 2017 - 9:30 pm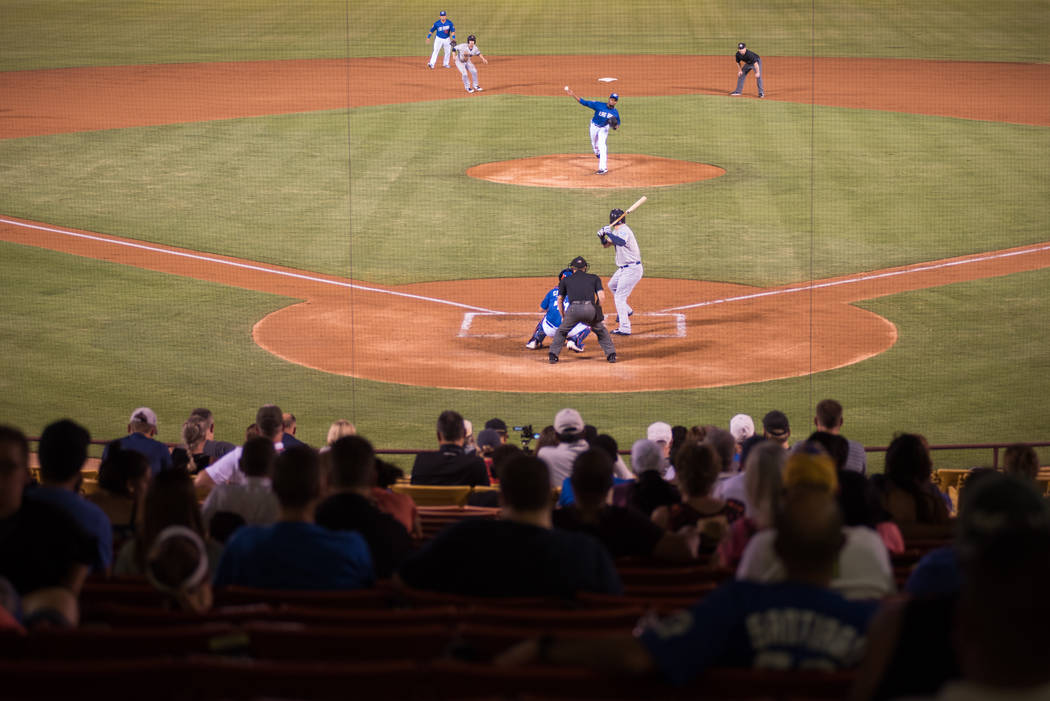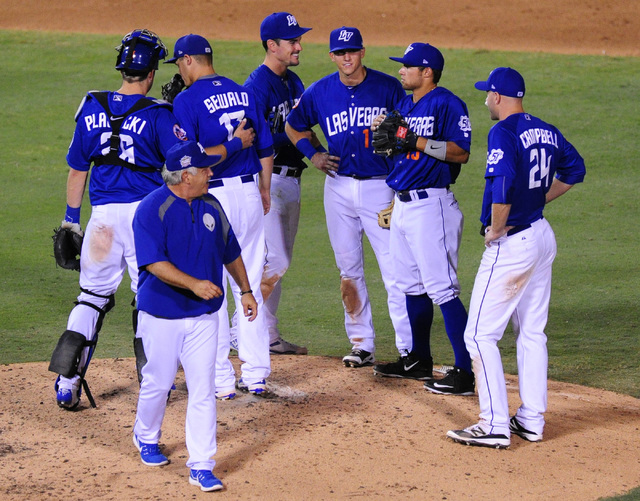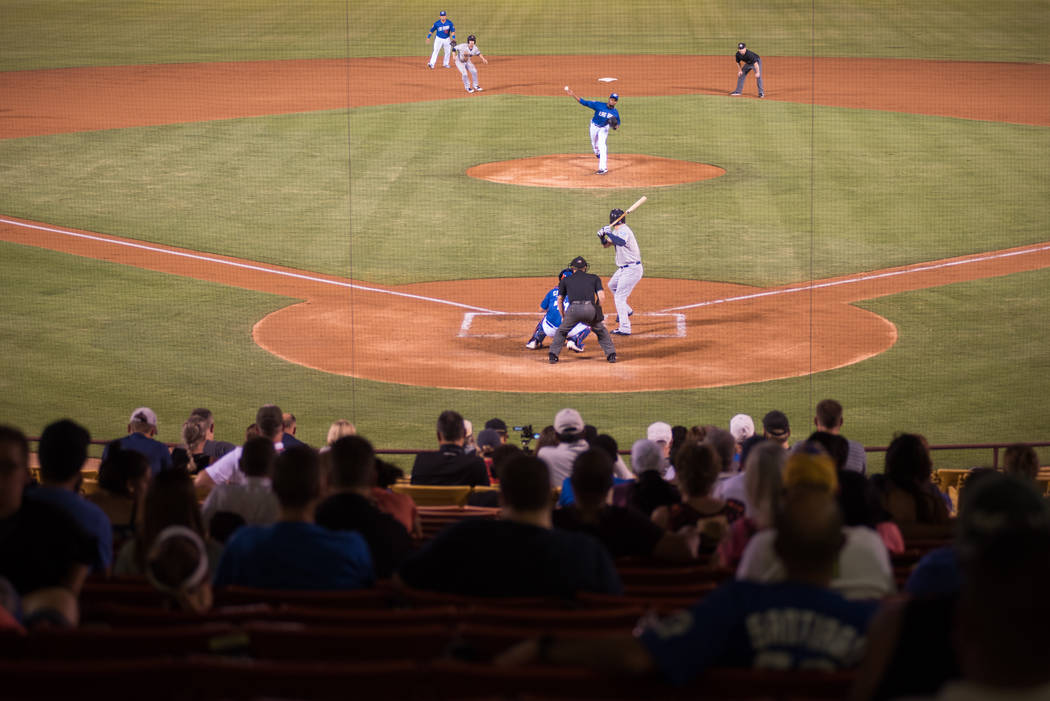 A new ballpark won't be the only change for the 51s in 2019.
With the New York Mets buying the Syracuse Chiefs, a Triple-A team in the International League, the 51s will be searching for a MLB team with which to affiliate.
But don't expect news anytime soon on the identity of that team.
The Mets have one season left on their player development contract with Las Vegas. After that, the 51s will go through a set process to find a new partner.
After the season ends, clubs need to give written notice of their intention to terminate the PDC either to the commissioner (for MLB teams) or the president of Minor League Baseball (for MiLB teams).
From Sept. 12-15, the Office of the Commissioner and the president of MiLB will give notice to all teams looking to re-affiliate.
From Sept. 16-30, teams may start talking about a PDC and enter into a deal with a new club.
If no deal is reached on or before Oct. 7, the Office of the Commissioner and the president of MiLB will assign one. In other words, look for news toward the middle or end of September 2018.
"There's 30 major league clubs. There's 30 Triple-A clubs," 51s president Don Logan said. "We're going to get somebody, but a new facility is going to make everybody that's geographically compatible with us consider taking a look at Vegas."
The 51s were affiliated with the San Diego Padres from 1983 to 2000. They spent 2001 to 2008 with the Los Angeles Dodgers before that team bolted because of what it considered inadequate facilities at Cashman Field.
From 2009 to 2012, the 51s were affiliated with the Toronto Blue Jays, and they have been with the Mets since 2013.
Now a new stadium is expected to make Las Vegas a more desirable location. Besides the 51s-Mets contract, 20 other PDCs will be expiring after the 2018 season.
The Washington Nationals, who had been in Syracuse, New York, since 2009, will be one team searching for a new affiliate.
Contracts run for two or four seasons, and after the 2016 season, there was no movement. Exactly how much there will be this time around is hard to predict.
It's widely expected that the Houston Astros will leave Fresno, California, for Round Rock, Texas.
The Round Rock Express are partially owned by Hall of Famer Nolan Ryan and were founded by his son, Reid Ryan.
Nolan Ryan, the former CEO of the Texas Rangers, is now an executive adviser with the Astros. Reid is Houston's president of baseball operations.
The Rangers, who are currently in Round Rock, probably will shift to San Antonio, which will gain a Triple-A team next season as the club in Colorado Springs shifts to a lower level.
If only those scenarios happen, the 51s and Fresno Grizzlies will be looking for a major league team, and the Milwaukee Brewers, who were in Colorado Springs, and Nationals will be looking for a Triple-A club.
But it's possible that other teams decide to switch affiliates, too.
The Oakland Athletics currently play in Nashville, Tennessee, and while the Sounds boast a sparkling new stadium, the A's could choose to look for a team closer to the Bay Area.
Other West Coast teams could take a look at Las Vegas, though many, like the Seattle Mariners, who are partnered with the nearby Tacoma Rainiers, are unlikely to make a change.
"Sometimes there's a lot of movement when you don't think there's going to be any, and sometimes there's hardly any movement, which is like the last time," Logan said.
Contact Betsy Helfand at bhelfand@reviewjournal.com. Follow @BetsyHelfand on Twitter.
Expiring contracts
Player development contracts that expire after the 2018 season:
— Buffalo Bisons (Toronto Blue Jays)
— Colorado Springs (Milwaukee Brewers)
— Columbus Clippers (Cleveland Indians)
— Durham Bulls (Tampa Bay Rays)
— El Paso Chihuahuas (San Diego Padres)
— Fresno Grizzlies (Houston Astros)
— Las Vegas 51s (New York Mets)
— Louisville Bats (Cincinnati Reds)
— Nashville Sounds (Oakland Athletics)
— Norfolk Tides (Baltimore Orioles)
— Oklahoma City Dodgers (Los Angeles Dodgers)
— Omaha Storm Chasers (Kansas City Royals)
— Pawtucket Red Sox (Boston Red Sox)
— Reno Aces (Arizona Diamondbacks)
— Rochester Red Wings (Minnesota Twins)
— Round Rock Express (Texas Rangers)
— Salt Lake Bees (Los Angeles Angels)
— Scranton/Wilkes-Barre Rail/Riders (New York Yankees)
— Syracuse Chiefs (Washington Nationals)
— Tacoma Rainiers (Seattle Mariners)
— Toledo Mud Hens (Detroit Tigers)