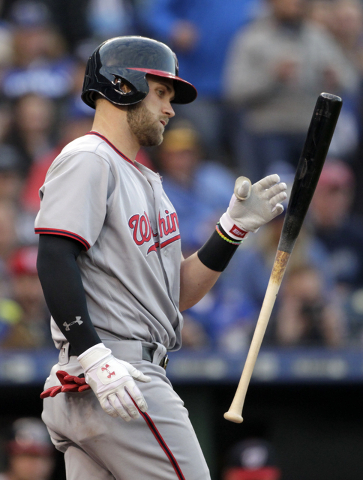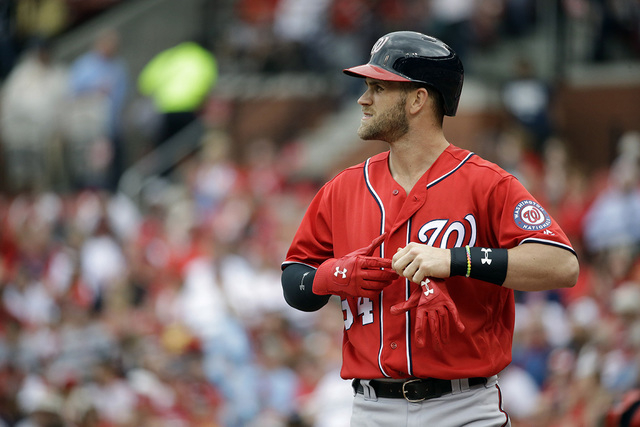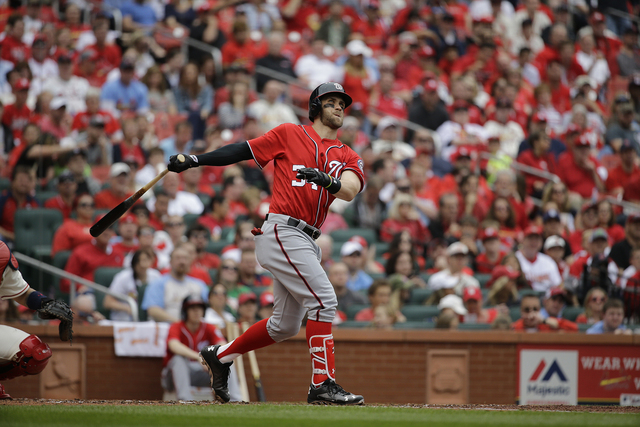 Nobody who has ever watched Bryce Harper play the game of the baseball has ever questioned his competitiveness.
That trait clearly carries over to the cutthroat world of party games on late-night television.
The Las Vegan appeared on "The Tonight Show with Jimmy Fallon" on Monday night and teamed with the host in a game of Catchphrase against comedian Andy Samberg and supermodel Gigi Hadid.
Harper and Fallon emerged with the victory, but it was not without controversy. The Washington Nationals superstar outfielder clearly skirted the rules on several occasions, including on what proved to be the decisive clue in the contest.
Harper did have some legitimately impressive moments and the whole thing was hysterical. But he's probably fortunate there was no instant replay process in place.
Harper's brother Bryan, a pitcher in the Nationals organization who currently plays for the Harrisburg Senators, took notice of Bryce's tactics.
"@Bharper3407 is such a cheater!! He pulled that ish all the time when we were younger too!! @FallonTonight @jimmyfallon," Bryan Harper posted on Twitter.
@Bharper3407 is such a cheater!! He pulled that ish all the time when we were younger too!! @FallonTonight @jimmyfallon

— Bryan Harper (@BryanHarper45) May 17, 2016
Contact reporter Adam Hill at ahill@reviewjournal.com or 702-224-5509. Follow him on Twitter: @adamhilllvrj