Green Valley baseball uses bunts to defeat Foothill, 5-3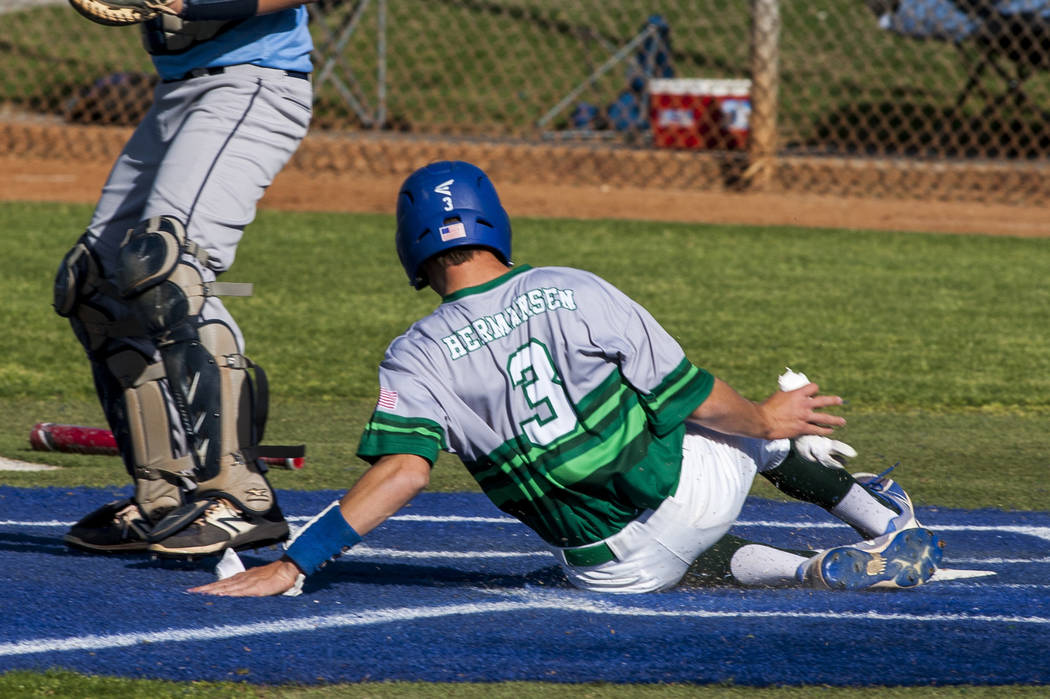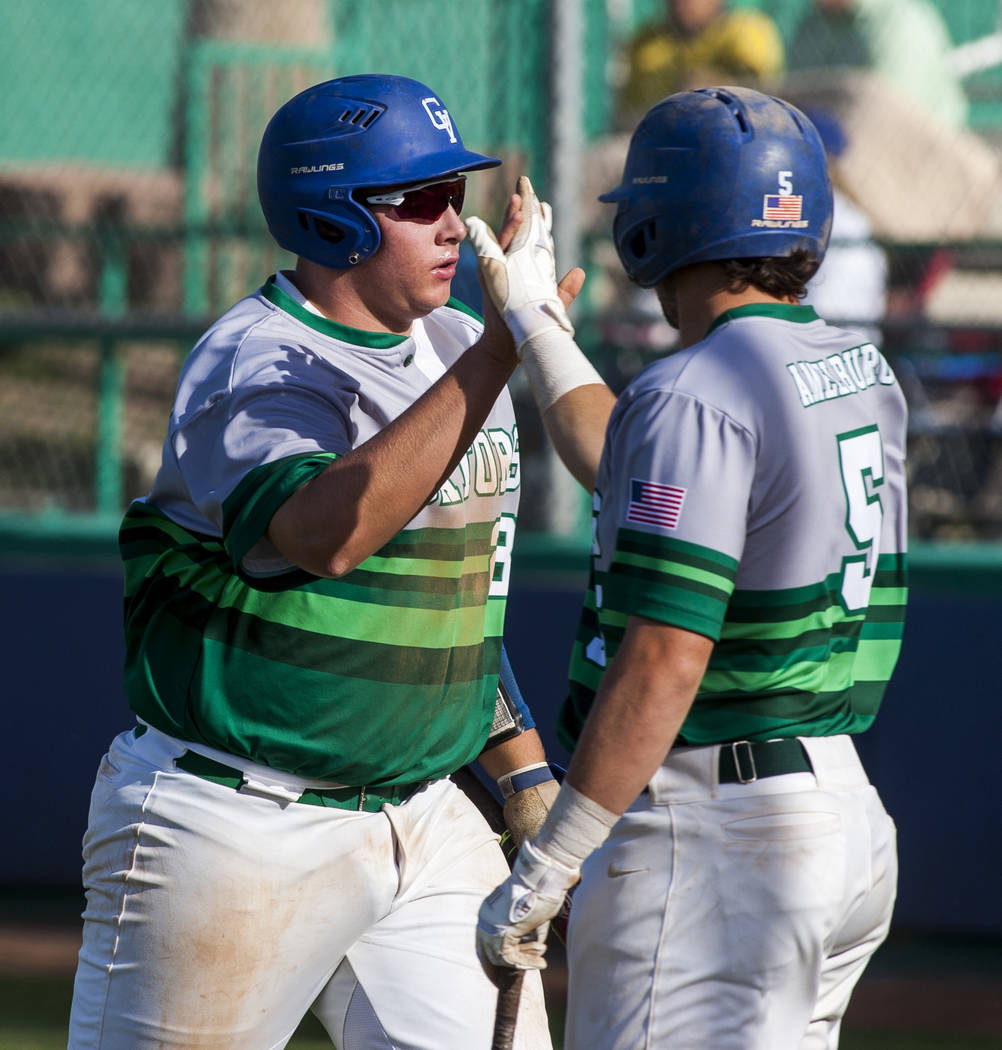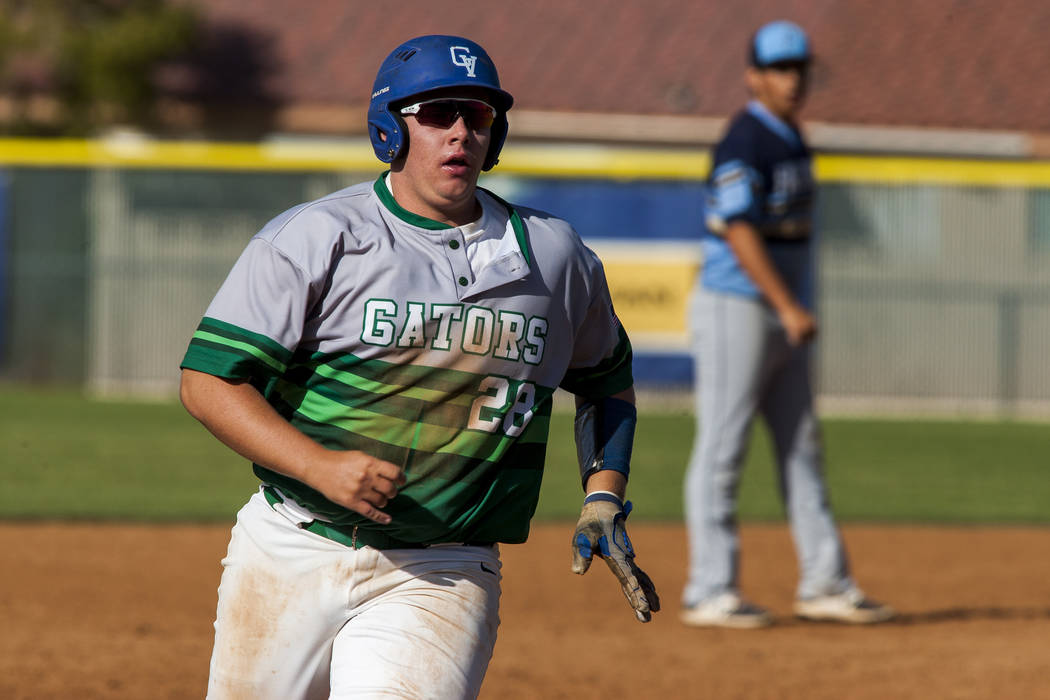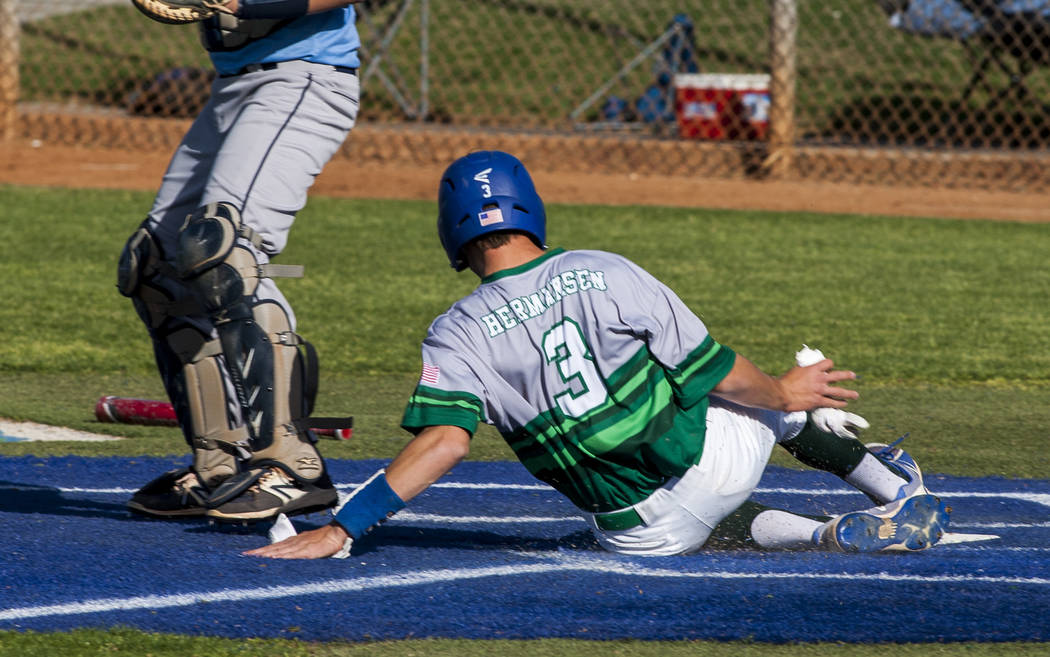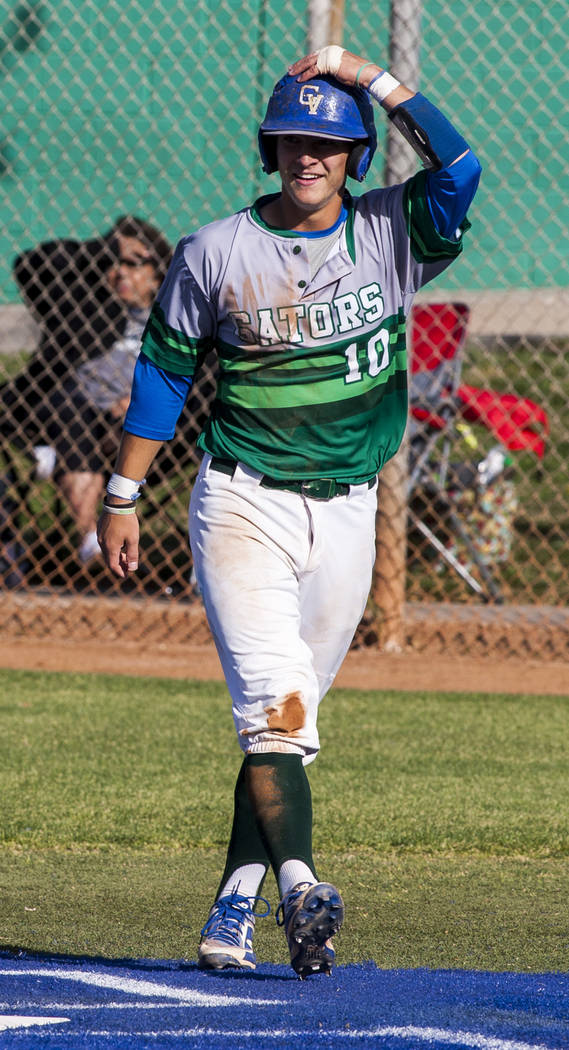 Gavin Amelburu came into Thursday's game having hit four homers in Green Valley's previous three games.
So it surprised everybody, including Green Valley coach Corey Gehlken, when Amelburu laid down a bunt in the fifth inning.
But with the wind howling in from left-center field, there was no better day to bunt, and Amelburu was one of three Gators to do so in a five-run fifth inning as they pulled out a 5-3 win over visiting Foothill.
"That was a real shocker," Gehlken said of Amelburu's bunt. "He's a real good bunter. If you're a good hitter, you're a good bunter. That's how it works. Bunting is all about tracking the baseball, and that's what hitting's about.
"I didn't tell him to bunt, and I was shocked more than anybody when he did it. But obviously it worked, because I think it shocked them, too."
Green Valley (10-10, 7-4 Sunrise League) trailed 3-0 entering the fifth, but scored five runs without hitting the ball out of the infield. Colton Rambur reached on an error, and Callan Hermansen followed with a bunt single. A throwing error on the play allowed runners to move to second and third, and another error on the next play put Green Valley on the board.
Garrett Nelson followed with a bunt single to score a run, and Amelburu then put down another bunt that pitcher Kelton Lachelt threw away, allowing two more runs to score and giving the Gators a 4-3 lead.
Amelburu scored on a passed ball for the final margin.
"We got a few great bunts down and put the pressure on the defense," Gehlken said. "That's what high school baseball does for you if you do that. If your pitcher can throw strikes and keep you in the game and you can put pressure on the defense, you typically will come out on top."
Joe DiGiacomo pitched the distance, allowing two earned runs on eight hits.
"We got a great performance today out of DiGiacomo," Gehlken said. "That's a pretty good job in a league game for us."
Tommy Dirk went 2-for-3 with a double and a run for Foothill (11-7, 6-4).
More preps: Follow all of our Nevada Preps coverage online at nevadapreps.com and @NevadaPreps on Twitter.
Contact prep sports editor Damon Seiters at dseiters@reviewjournal.com or 702-380-4587. Follow @DamonSeiters on Twitter.
Box score: