Investors working to bring Major League Baseball to Las Vegas
December 7, 2018 - 8:00 am
Updated December 7, 2018 - 10:36 am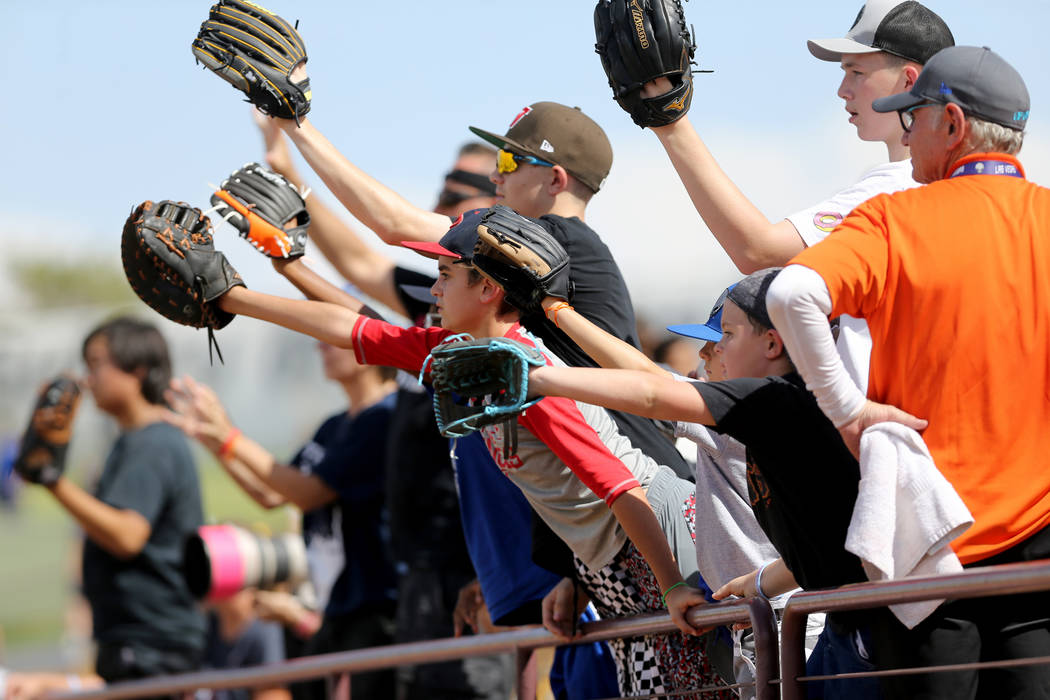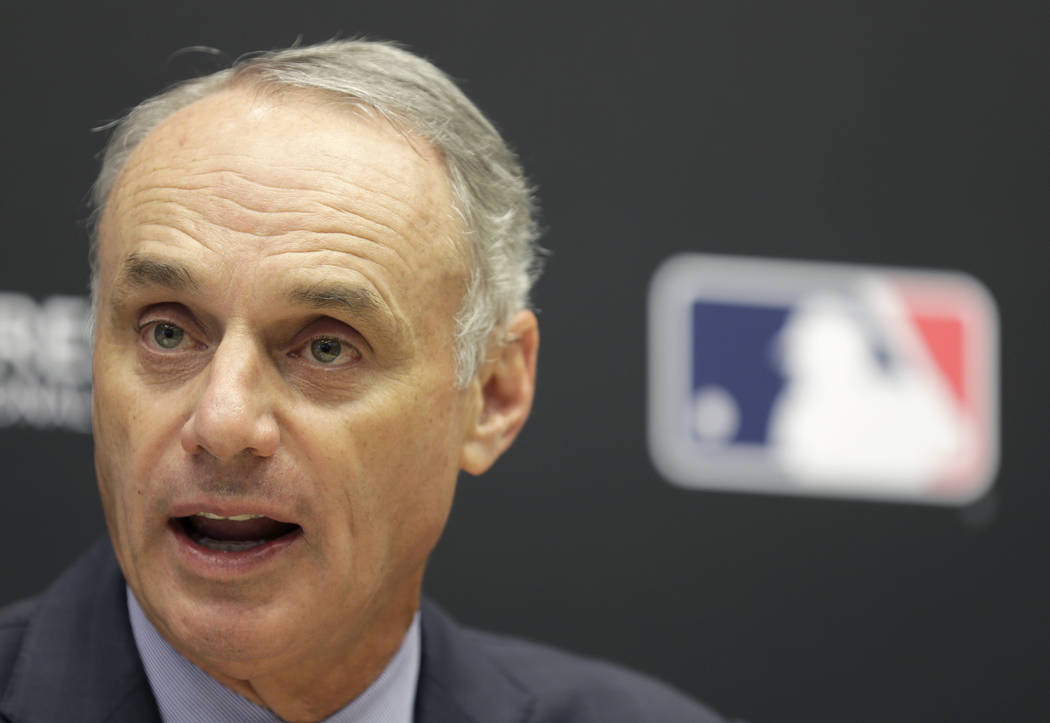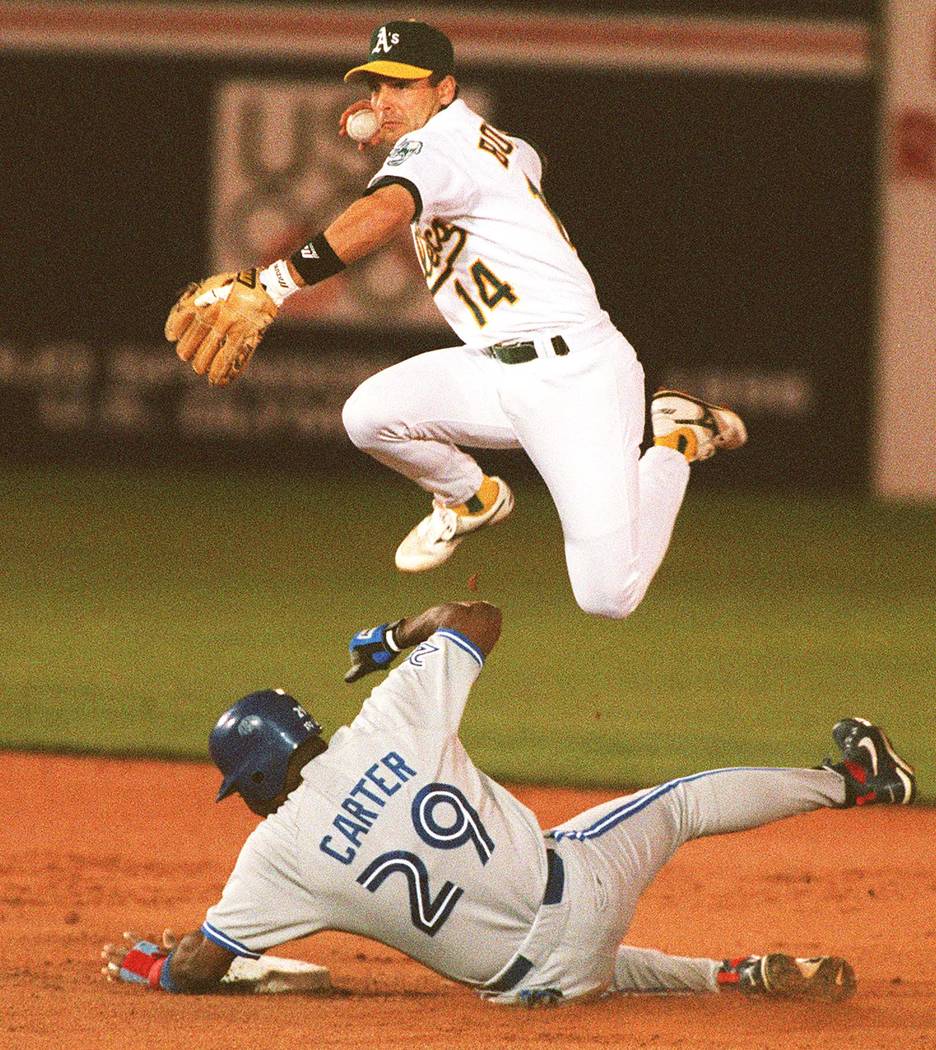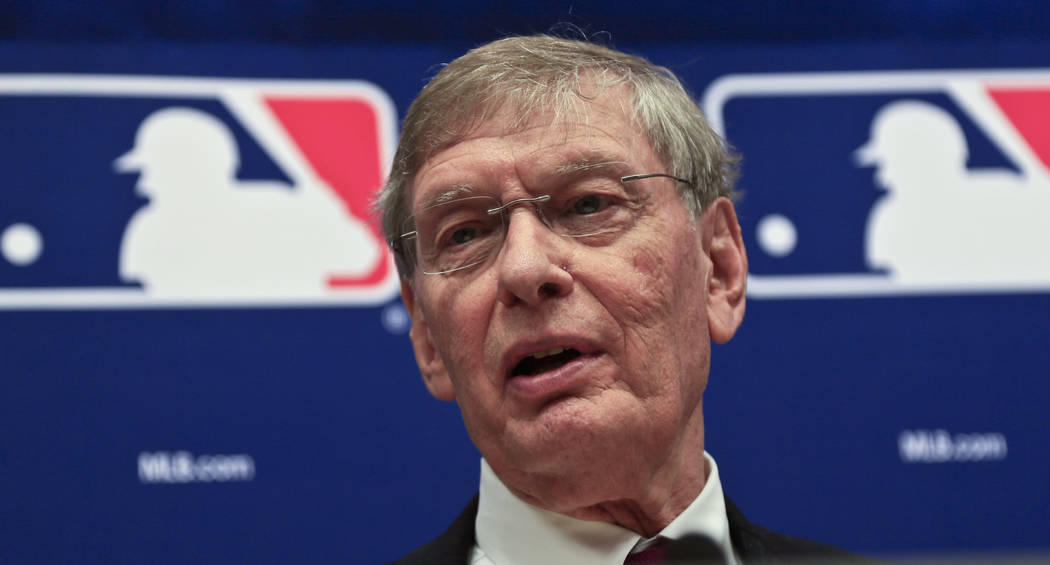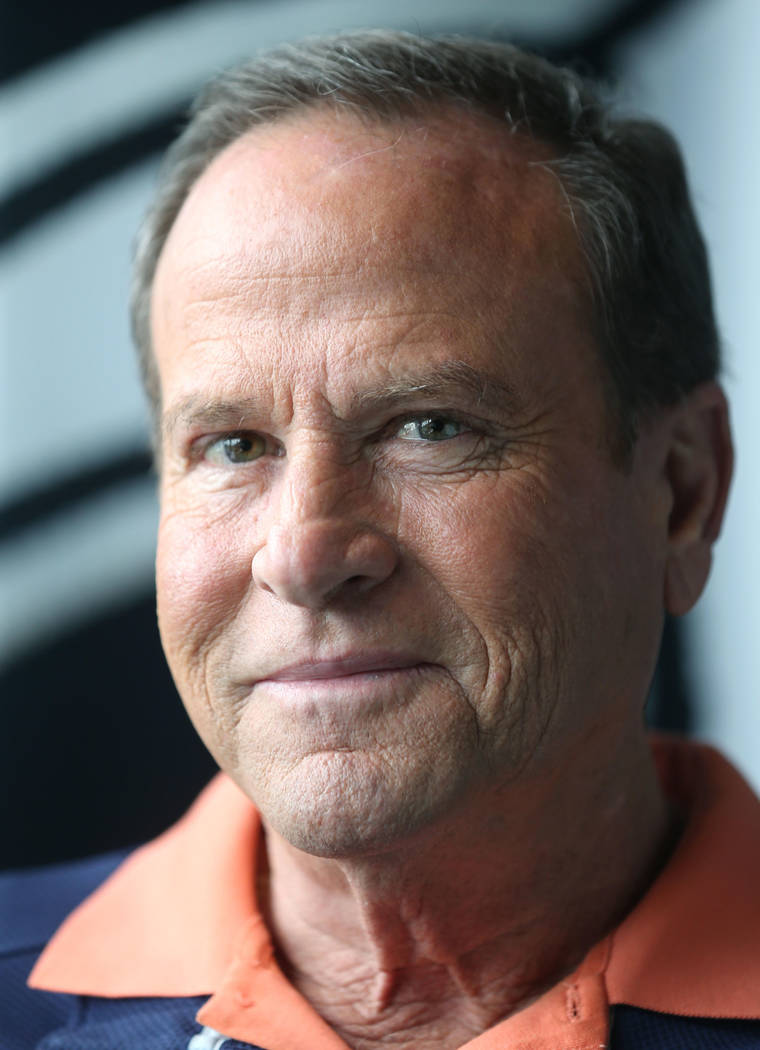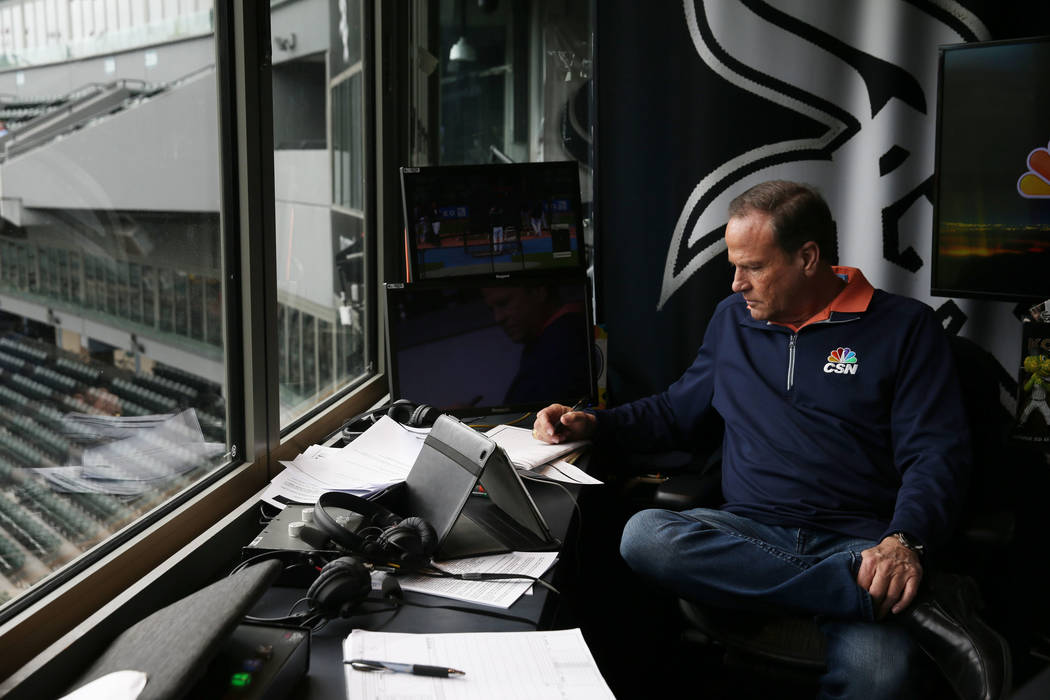 Six years ago, while giving a deposition in a New Jersey sports betting case, then-Major League Baseball Commissioner Bud Selig spoke steadfastly against ever placing a franchise in Las Vegas and railed against gambling as "evil." Today, a group is working with investors to build a stadium and bring a major-league team to Las Vegas.
Those efforts come as Selig's successor, Rob Manfred, calls Las Vegas a viable market for the sport and baseball's decision-makers descend on the city for the league's Winter Meetings at Mandalay Bay from Dec. 9-13.
Behind the scenes, Lou Weisbach, a Chicago-area entrepreneur who led the charge to bring the Montreal Expos to Las Vegas in the early 2000s, and Chicago White Sox television announcer and former Cy Young winner Steve Stone are among those working to make their vision of bringing a team to Southern Nevada come true.
Weisbach said the people he is working with, including some in Las Vegas whom he declined to identify, are engaged in ongoing conversations with investors and landowners.
He said people involved also have been talking with local leaders.
Gov.-elect Steve Sisolak, the longtime Clark County Commission chairman, was asked if he'd had discussions about a major-league team in Las Vegas.
"Not that I can talk about. … I hope you understand sometimes I have to sign NDAs (nondisclosure agreements)," he said.
Can it work here?
The jury is still out on whether Major League Baseball would thrive in Las Vegas.
Some say no — that the entertainment dollar would be stretched too thin for 81 home games to sell out. Then there's Weisbach.

"We have a lot of different locations that we continue to work on and that are available and so it's not a question of whether Vegas is going to get Major League Baseball," he said, "it's a question of when."
After a more than 30-year absence, Major League Baseball returned to Washington, D.C., as the Expos became the Washington Nationals, who settled into a temporary home at RFK Memorial Stadium.
Whether Las Vegas was being used as leverage or was seriously close to becoming a major-league city in 2004 remains up for debate, and the answer varies depending on who is asked.
One thing was for certain: Washington, D.C., had a stadium (and since has built a baseball-specific one). Las Vegas didn't.
"I really believe in the few times that I've tried to actually do this, I think it was too early and we didn't have a facility," Stone said.
Weisbach went further, saying he believed that if Las Vegas had a stadium at that time, the Expos would have moved west. This time , the plan is to build a stadium first and deal with securing a team — whether by expansion or relocation — second.
"We've got people who are willing to fund it and are excited about it," Weisbach said. "We want to actually build a stadium that not only would accommodate a Major League Baseball team but also would accommodate all forms of entertainment and would really be the kind of stadium that you would expect Las Vegas to have."
Because of the temperature during the summer , a stadium almost assuredly would require a retractable roof, raising the price dramatically.
When Chase Field, which has a retractable roof, was built in downtown Phoenix in the late '90s, it cost $354 million. Safeco Field in Seattle, which opened in 1999, cost $517 million, and Miami's Marlins Park, which opened in 2012, cost $639 million.
Those numbers pale in comparison to the price tag Weisbach has in mind.
"It's our view that you can't build a generic stadium in Las Vegas," Weisbach said. "We want the stadium to be a place … people from around the world will view as a destination site and so it's got to be really unique and so it's going to be at the higher end of any baseball stadium that's ever been built so in excess of a billion dollars."
How would it be funded?
Cranes rise next to Interstate 15, just west of the Strip. Pillars are up, and the structure for the Raiders stadium has begun to take shape.
The project, which will take two years to construct, has a $1.9 billion price tag.
A significant amount — $750 million — is coming from the public, leaving less of an appetite to pour more public money into another stadium.
"I haven't heard any proposals," Sisolak said. "We have one stadium coming that (will) serve our public purpose for UNLV and for other events. I don't know if we really need a second one for public use."
Asked if his plan would include public money, Weisbach said, "Absolutely not."
"Our group generally feels strongly about the fact that taxpayers should not have to pay to build stadiums for wealthy people," he said.
Weisbach said the group has been trying to build a model that would be solid and profitable, with the stadium able to accommodate all kinds of events year-round.
In addition to funding the stadium, a group would need to acquire land, which gets pricier the closer it is to the Strip; pay for the territory, which the Triple-A Las Vegas 51s occupy; and fund potential expansion costs, among other things.
Is there a location?
CBRE Senior Vice President Michael Parks said there may be a "handful" of sites near the Strip that are large enough to accommodate a Major League Baseball stadium.
"It's going to be all over the map right now, anywhere from let's call it $3 million an acre up to $10 million an acre is going to be the range," Parks said.
Land farther south on Las Vegas Boulevard across from the Las Vegas South Premium Outlets might be available for $1.5 million to $2 million an acre, Parks said.
That's an area Weisbach's group could be interested in.
"Most of them are on the Strip, some of them are further down the Strip from where the hockey team is, but there really are a lot of very large parcels of land," Weisbach said, "and we're actually looking at opportunities that not only include a Major League Baseball team, but some other really exciting developments that would be great for the city and would bring kids to the city as well, including a theme park."
Not much is known about Weisbach — or his finances — in Las Vegas baseball circles. Those quizzed by the Review-Journal knew little about him beyond his involvement in talks about moving the Expos. Research on Weisbach revealed a boom-to-bust-to-boom business background and activity in politics.
Possible expansion?
Since taking over as Major League Baseball commissioner, Manfred hasn't been shy about expansion.
He has floated the idea of a 32-team league — up from the current 30 — multiple times, mentioning Las Vegas as a "viable market."
Last summer during an interview on "The Dan Patrick Show," Manfred listed Las Vegas along with Portland, Oregon; Charlotte, North Carolina; and Nashville, Tennessee as potential domestic expansion sites as well as cities in Canada or Mexico.
"Expansion is not on the near-term horizon, but the commissioner has said that we're on a good track for growth, and at some point, that track will afford us the potential to expand," said a baseball official who is not authorized to speak about the topic on the record.
Before that expansion could happen, Manfred has expressed a desire to have stadium issues in Oakland and Tampa Bay settled.
"Behind the scenes, there's always teams that think about moving to a place where they can be more profitable, and I think there's an awareness now among many owners in baseball that Las Vegas is a spectacular destination site where the opportunities on a lot of levels are grander (than) in the cities that they're in currently," Weisbach said.
Would it even be viable?
Last month, amid a swarm of Golden Knights fans decked out in black, gray and gold gear, Stone took in a hockey game at T-Mobile Arena, watching the home team blank the Carolina Hurricanes.
"I've never saw more of a team's shirt and hats and team logos than I saw when I went to that game," Stone said. "They made it very exciting; the music is upbeat and it's loud. The fans get involved in it. … It shows the city was ready. "
The city's quick bond to the Golden Knights has been well-documented. The city was in mourning following the Oct. 1 mass shooting, and residents took to their new team, sweeping Las Vegas into a hockey craze as the team played deep into the postseason.
"I think Las Vegas has proved itself a viable market with the Golden Knights," Sisolak said. "I don't think anybody can dispute that anymore or ever again."
Views on sports betting and gambling — once a major sticking point keeping major-league franchises away from Las Vegas — have evolved. In May, the U.S. Supreme Court opened the door to let states legalize sports betting.
The United Soccer League's Lights FC and the WNBA's Aces began play in the city this year, the latter potentially a precursor for the NBA.
"My personal thought is we'll get an NBA team before we get an MLB team," said Las Vegas Mayor Carolyn Goodman. "But you never know because if there's a passionate owner or a passionate group of owners in a team, and they want what they want and they believe what they believe about the excitement of being in Las Vegas … it's certainly a real possibility."
If that plays out, MLB could be entering a market with NHL, NFL and NBA teams, along with a host of other entertainment options.
Numbers game
Don Logan, president of the minor-league 51s, has often said he believed the first big-league team in Las Vegas — it ended up being the Golden Knights — would have the best chance for long-term success.
"I think the opportunity or the chance of Major League Baseball coming is diminished from what it once was," said Logan, whose organization is building a 10,000-seat stadium in Summerlin. "There's a finite amount of people, there's a finite amount of money (and) the biggest thing is there's a finite amount of time."
But for a city with more than 42 million visitors per year, a population that has swelled recently would expand on any given night, potentially buoying a team's attendance.
Las Vegas Convention and Visitors Authority CEO Steve Hill said that on top of the area's nearly 2.2 million residents, 300,000-350,000 visitors might be in town on any given night.
"It really is a multiplier effect because the … people who are in town each night came here to experience everything that there is to experience about Las Vegas, so they come with a propensity to attend events and be entertained," Hill said. "Baseball would be something that we could add to that portfolio of experiences that would allow an expanded group of visitors to come to Vegas."
While most seem to think Las Vegas could be a viable market, whether it will happen — and how soon that might be — is elusive.
"I think that eventually Major League Baseball will come to Las Vegas," Stone said. "I don't know when eventually is, but I would like to think eventually it's going to happen."