Kris Bryant hits baseballs into Chicago River on day off — VIDEO
April 12, 2017 - 12:22 pm
Updated April 12, 2017 - 2:01 pm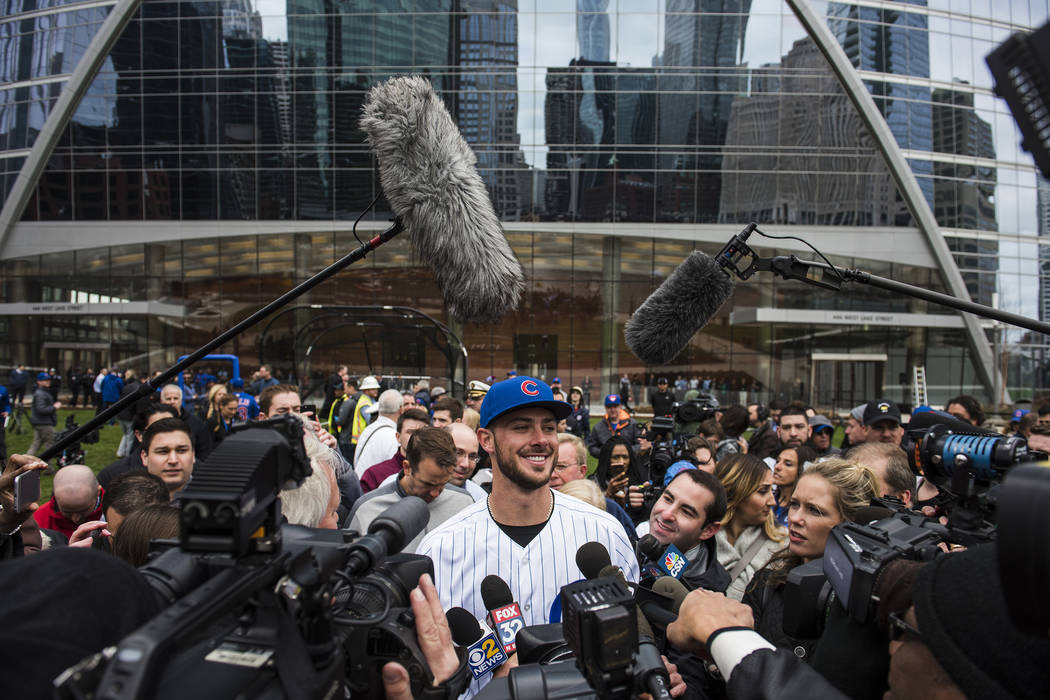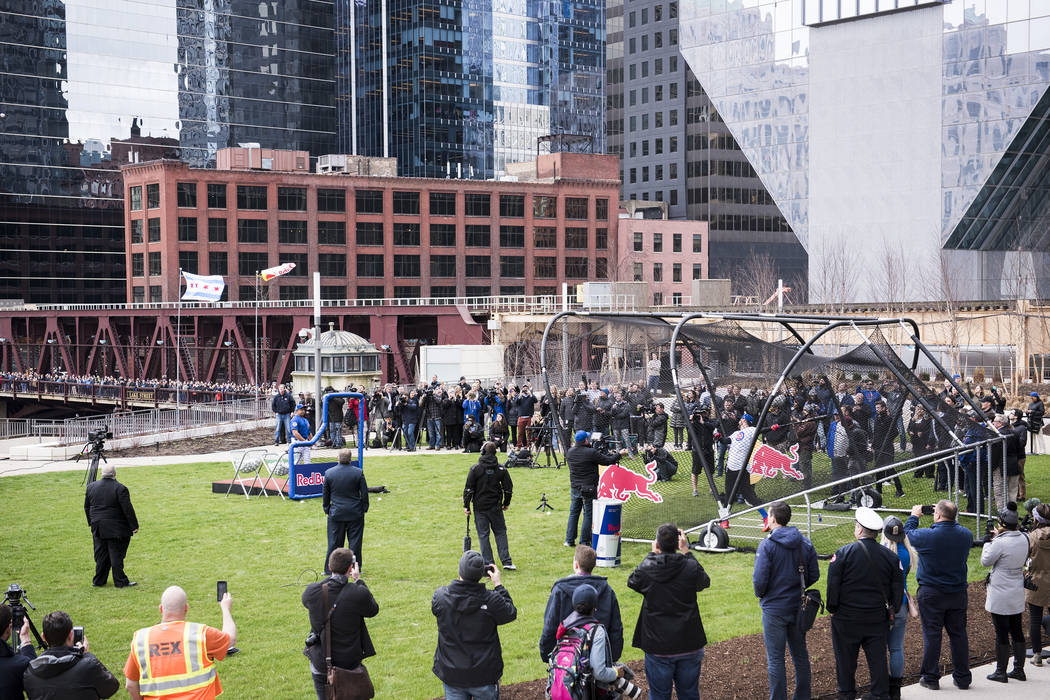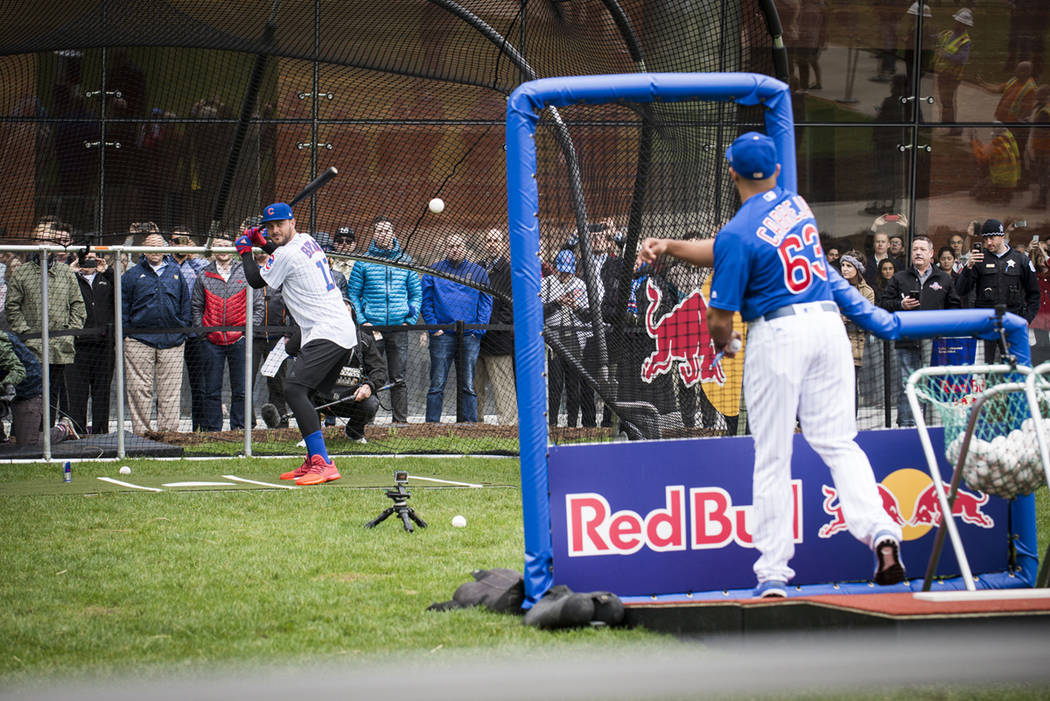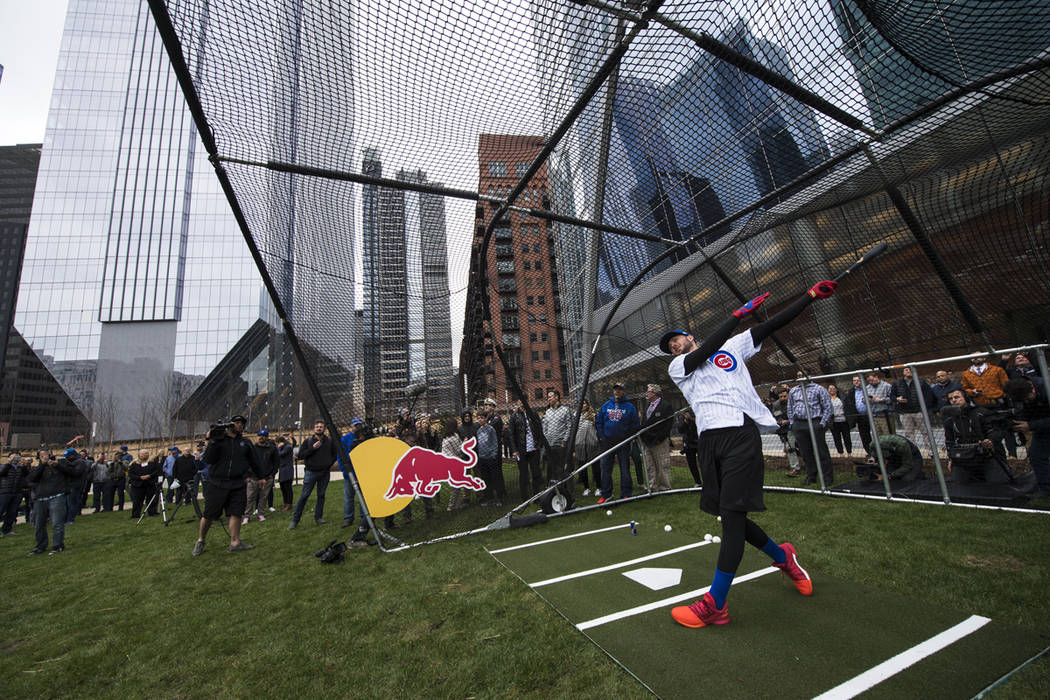 Chicago Cubs third baseman and Las Vegan Kris Bryant is having quite the week.
He helped raise the Cubs' 2016 World Series banner and tonight he'll receive his World Series ring at Wrigley Field ahead of the team's game against the Los Angeles Dodgers.
He also hit baseballs into the Chicago River … on his day off.
Bryant, who is sponsored by Red Bull, took in batting practice live with the Red Bull team Tuesday for fans in Chicago.
"This will be a lot of fun," Bryant said before taking the first pitch.
Bryant also explained to the fans what the importance of batting practice before a game is for a player and why many players choose to have a certain pitcher for every batting practice session. For Byrant, that man is Cubs batting practice pitcher Juan Cabreja, who took Bryant through is normal routine.
Bryant said it was the best batting practice he had taken all year.
"Too bad we didn't have a game today," Bryant said following the session.
And don't worry, the baseballs didn't stay in the river, the Urban Kayak & the Harbor Safety Committee were on the river to recover all of them.
Watch the full 30-minute session below:
Contact Kira Terry at kterry@reviewjournal.com or 702-477-3880. Follow @kiraterry on Twitter.