Las Vegas team loses in Little League West Region Championship
August 9, 2018 - 10:11 pm
Updated August 9, 2018 - 10:15 pm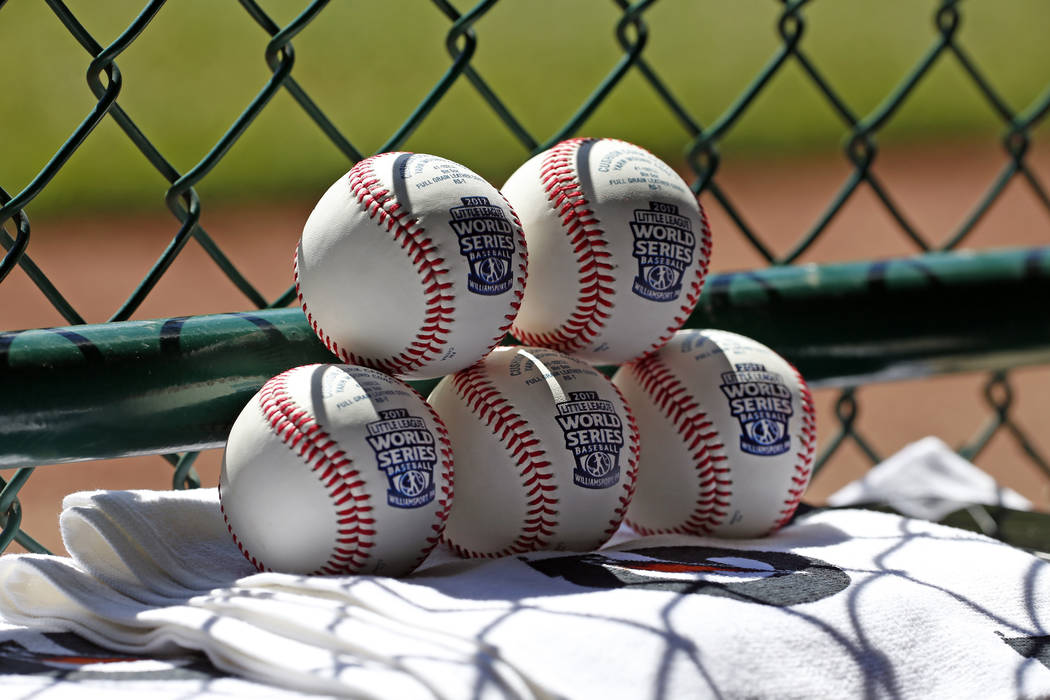 SAN BERNARDINO, Calif. — Silverado West had one real opportunity against Honolulu on Thursday night but couldn't take advantage.
The Las Vegas team loaded the bases in the bottom of the third inning against Hawaii pitcher Kaolu Holt. But Silverado managed only one run, and Honolulu then coasted to a 5-1 victory in the Little League West Region Championship at Al Houghton Stadium.
Silverado plays against Rocklin, the Northern California representative, at 6 p.m. Friday on ESPN in the losers bracket final. The winner meets Honolulu at 6 p.m. Saturday on ESPN in the championship game, with the winner advancing to the Little League World Series from Aug. 16 to 26 at South Williamsport, Pennsylvania.
Other than the third inning, when he ran into control problems, Holt was near perfect, allowing two hits and striking out 13 in 5 1/3 innings.
"They (Honolulu) came ready to play and outplayed us," Silverado manager Frank Apeceche said. "They were ready to play, and we weren't."
Silverado pitcher Easton Shelton had a rough start, allowing a single to Mana Lau Kong and double to Aukai Kea in the first inning. Shelton got Sean Yamaguchi to line out to first, but Kong scored on a wild pitch and Kea on an error for a 2-0 lead.
Shelton held Honolulu scoreless for the next two innings, and Silverado cut the lead to 2-1 in the third, when they got both of their hits.
Aaron delValle opened the third with a single to left and stole second base. Holt struck out the next two batters, but Brady Ballinger moved delValle to third with a single and delValle scored on a wild pitch. Shelton and Kekoa Young walked, but Holt struck out Connor Apeceche for the third out.
"He (Holt) kept us off balance," Frank Apeceche said. "We knew he had a decent fastball because we saw him pitch earlier in the tournament."
Honolulu scored two runs in the fourth on Chandler Murray's pinch-hit home run and Yamaguchi's RBI single. They added their final run in the sixth when Kong singled and scored after two wild pitches and an infield out.
Despite the loss, Apeceche said his players were enjoying the experience. They went to Huntington Beach on Tuesday, enjoying a break from the high temperatures and getting a chance to play in the Pacific Ocean.
The San Bernardino weather cooled off in the evening, and the fires in California's Inland Empire are a safe distance from the Little League campus and dorms.
Players from Silverado and Honolulu were together at lunch and talking early in the day.
"The Honolulu players carry themselves well on and off the field," Frank Apeceche said. "You notice how polite they are. Getting together and enjoying the stadium and the complex — that's what it's all about."