Oakland A's identify location for new waterfront ballpark
November 28, 2018 - 10:21 am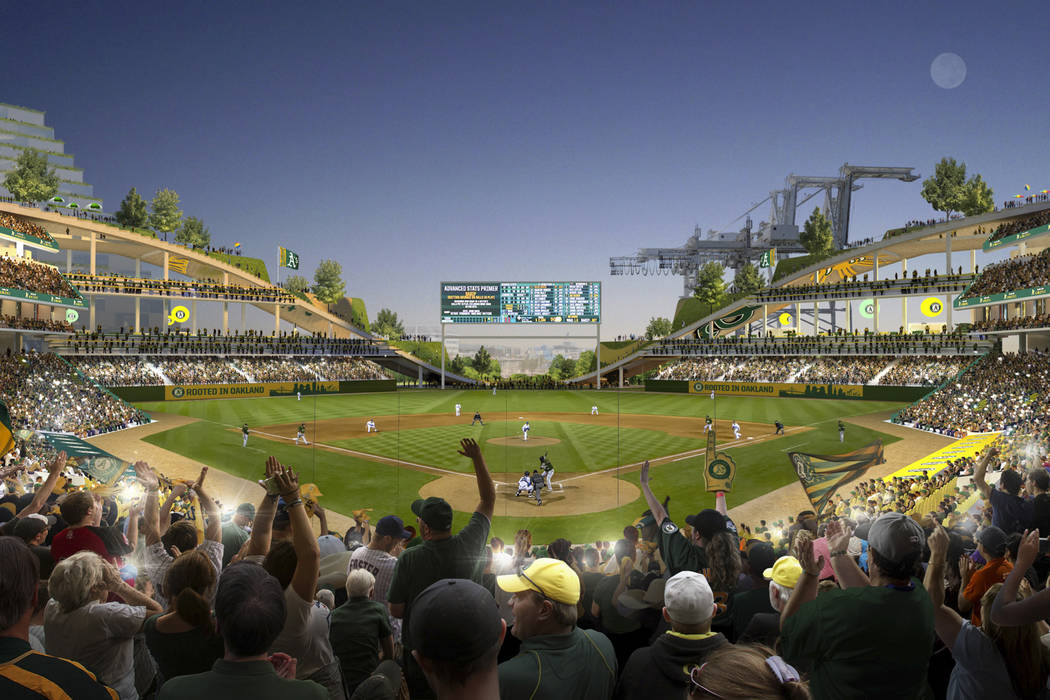 OAKLAND, Calif. — The Oakland Athletics have found a location for their modern new ballpark, announcing plans to build near Jack London Square along the water.
Team President Dave Kaval had hoped to finalize a site by the end of the year, and the A's made the announcement Wednesday they had settled on the Howard Terminal site. The team's new downtown offices will have a view of the project, including right from Kaval's large corner window.
The club, coming off its first playoff berth since 2014, had to switch gears after a proposed plan at Laney College fell through last December.
In addition, the A's intend to redevelop the site around the aging, rundown Oakland Coliseum they have long shared with the NFL'S Oakland Raiders, who plan their own move to Las Vegas.
The Triple-A affiliate of the A's is in Las Vegas.
Kaval says the A's will build a "bold, iconic ballpark" and the "design will allow us to blur the boundaries of a traditional ballpark and integrate into the surrounding neighborhood." Oakland A's new proposal for a waterfront stadium raises questions for Bay Area residents