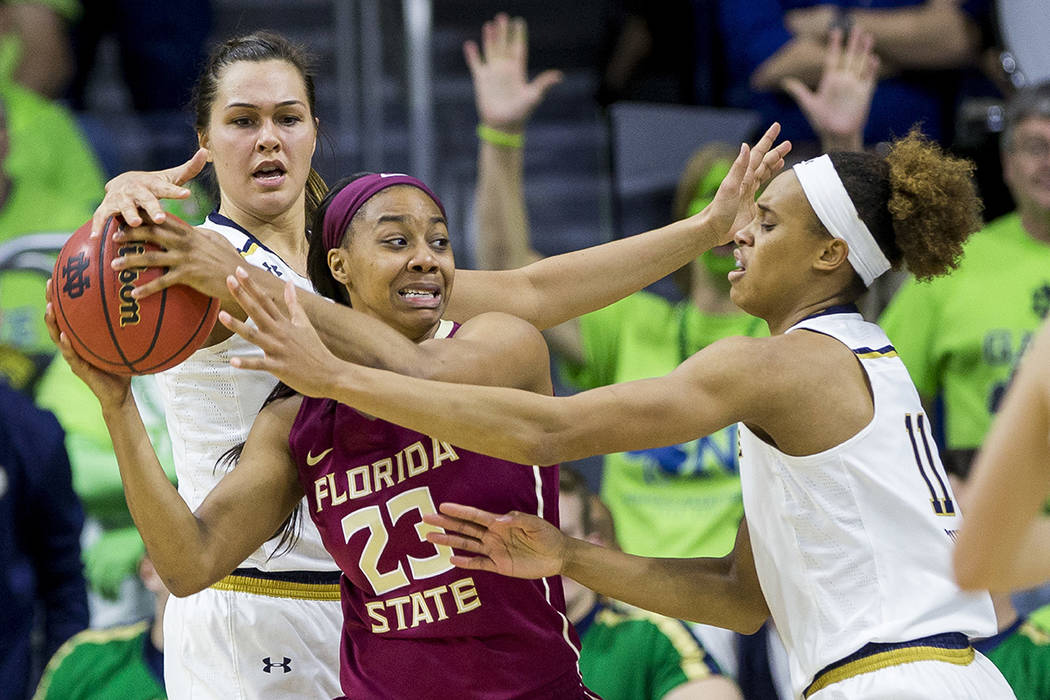 The Las Vegas Aces have signed forward Ivey Slaughter, and re-signed wing Sequoia Holmes and forward Cierra Burdick, the team announced Monday night.
Slaughter graduated from Florida State in 2017 and was invited to training camp last season by the New York Liberty, who were coached by current Aces coach and president of basketball operations Bill Laimbeer.
She did not make the Liberty's final roster, though, and is instead playing for for Pinkk-Pesci in Hungary, where she is averaging 14.4 points and 9.1 rebounds per game.
Holmes, a Las Vegas native and UNLV graduate, played last season with the San Antonio Stars, who relocated to Las Vegas in October and became the Aces in December. She averaged 3.3 points in 27 games for San Antonio in 2017.
Burdick started last season with the Liberty and finished the year with the Stars on a pair of seven-day contracts. She has averaged 2.8 points, 1.8 rebounds and 0.8 assists in three WNBA seasons.
Contact reporter Sam Gordon at sgordon@reviewjournal.com. Follow @BySamGordon on Twitter.