Aces rookie center Ji-Su Park impresses with skill, enthusiasm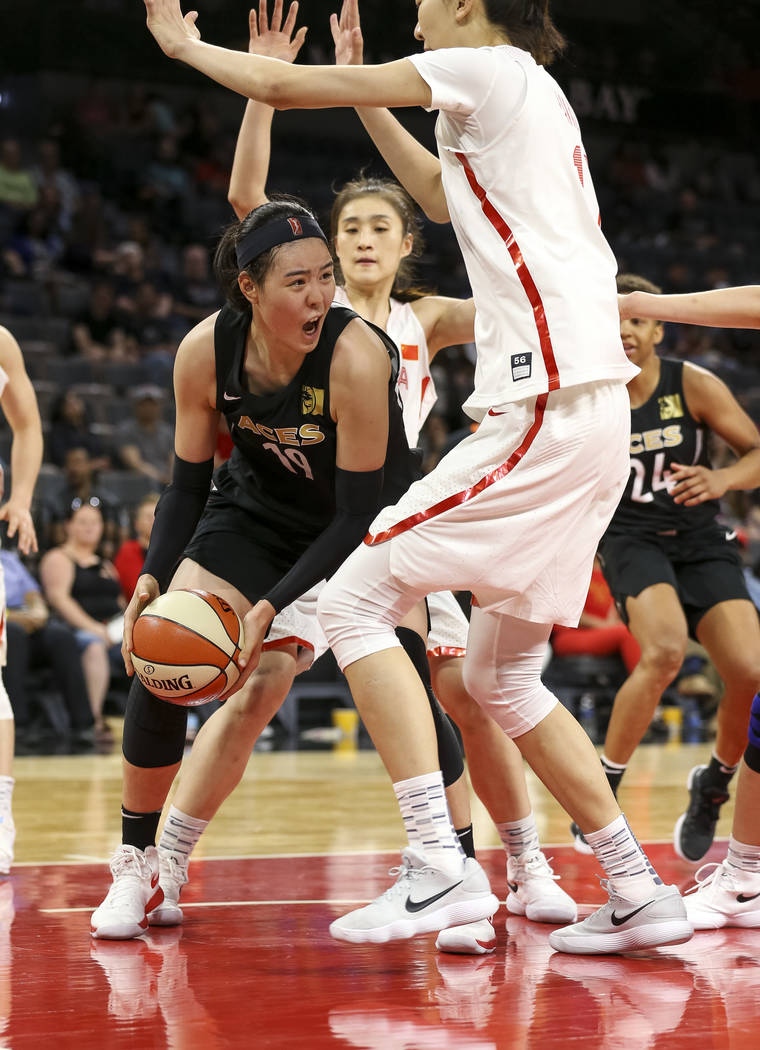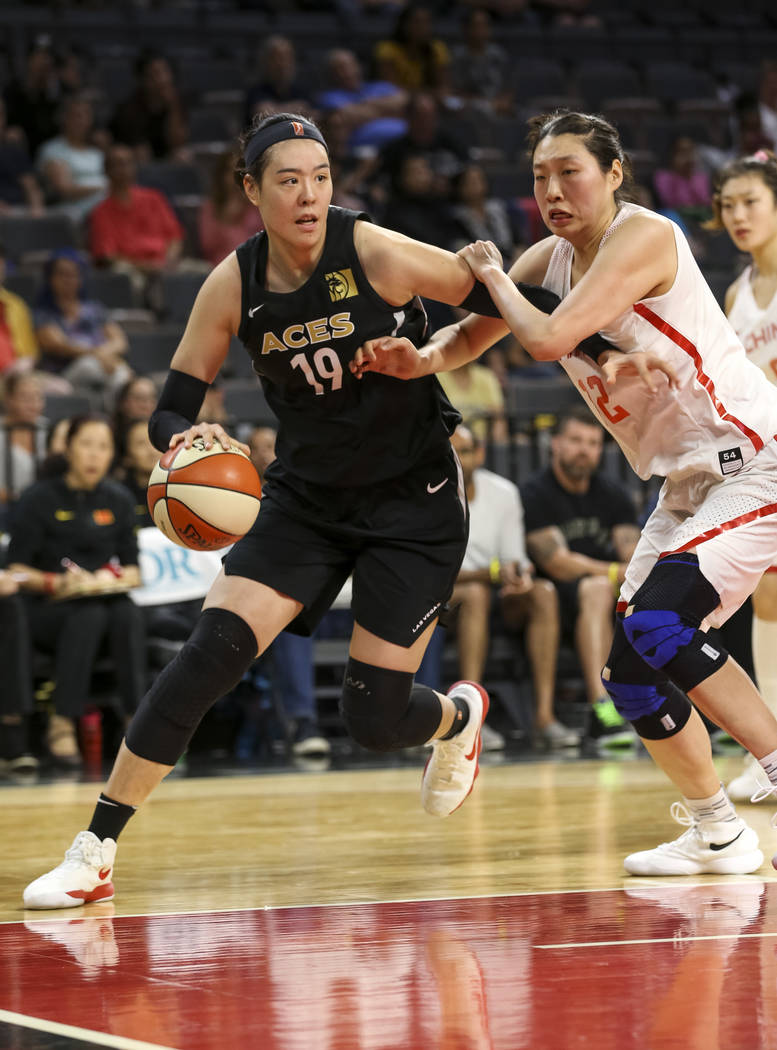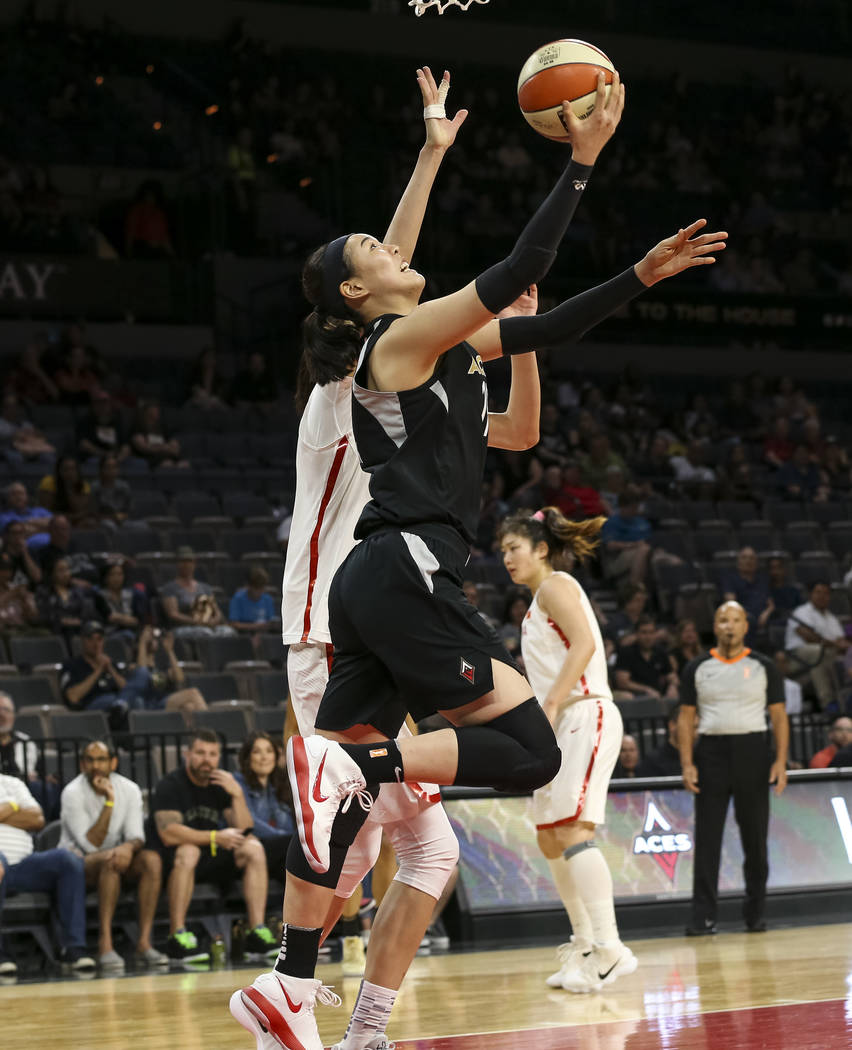 Aces rookie center and South Korea native Ji-Su Park used a translator application on her cellphone to complete the interview for this story.
She's still learning how to understand English.
She already understands basketball.
Park, 19, is winning over coaches and teammates with youthful enthusiasm and a refined skill set in — and away from — the low post.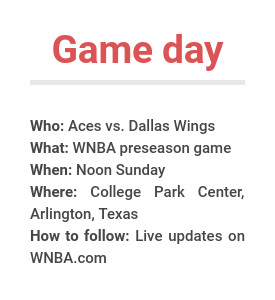 She played professionally in Korea before declaring for the draft this spring, and Aces coach Bill Laimbeer traded up in the draft to acquire her contractual rights.
He didn't know what he had at the time. He does now.
"(It's) the way she picks up things quickly and implements what you're trying to do, even though she doesn't speak English very well," Laimbeer said. "She has a very high IQ from what we can measure."
Park's parents were professional athletes, and she learned the game from them in Bundang-gu, Seongnam, South Korea, where basketball was popular.
It's less popular now, Park says, and she struggled to find formative competition to push and challenge her as she grew into her 6-foot-6-inch frame.
Hence the move to the WNBA.
"It was difficult for me to compete with peers," she wrote through a translator. "I did not have my friend my age who was selected to (play professionally)."
Park was, though, and debuted with Korean team KB Stars as a 17-year-old. She played two years for the club and averaged 14.2 points and 12.9 rebounds last season, which concluded in March.
She also played four years with the Korean national team, and Laimbeer had watched more than enough film to know he was interested in her abilities.
"You could see that she had good basketball fundamentals," he said. "There's a patience about her, which is a great trait for a professional basketball player."
Park arrived in Las Vegas and the U.S. for the first time in April and made a favorable impression during workouts before training camp.
She has since showcased a polished post game, an advanced understanding of basketball concepts and a refined jump shot.
All while adjusting to American culture and the speed and athleticism of the WNBA.
"I can't imagine doing that at 19," Aces veteran center Kelsey Bone said. "For her to be able to come and be away from home … She's so excited, and that excitement and that jubilation that she has just to be a 19-year-old kid every day, it's infectious."
Park takes a great deal of pride in her homeland and journey and said her parents intend to livestream the Aces and watch her play.
They won't be the only people in South Korea watching.
"In Korea, people began to care about basketball (again) because of my entry into the (WNBA). In the future, I'll do better for Korean basketball," Park wrote. "It's been a dream since I was young to play in the WNBA. It's exciting."
More Aces: Follow all of our Aces coverage online at reviewjournal.com/aces and @RJ_Sports on Twitter.
Contact reporter Sam Gordon at sgordon@reviewjournal.com. Follow @BySamGordon on Twitter.