Aces stay alive for playoffs with 92-74 victory over Fever
Updated August 12, 2018 - 12:13 am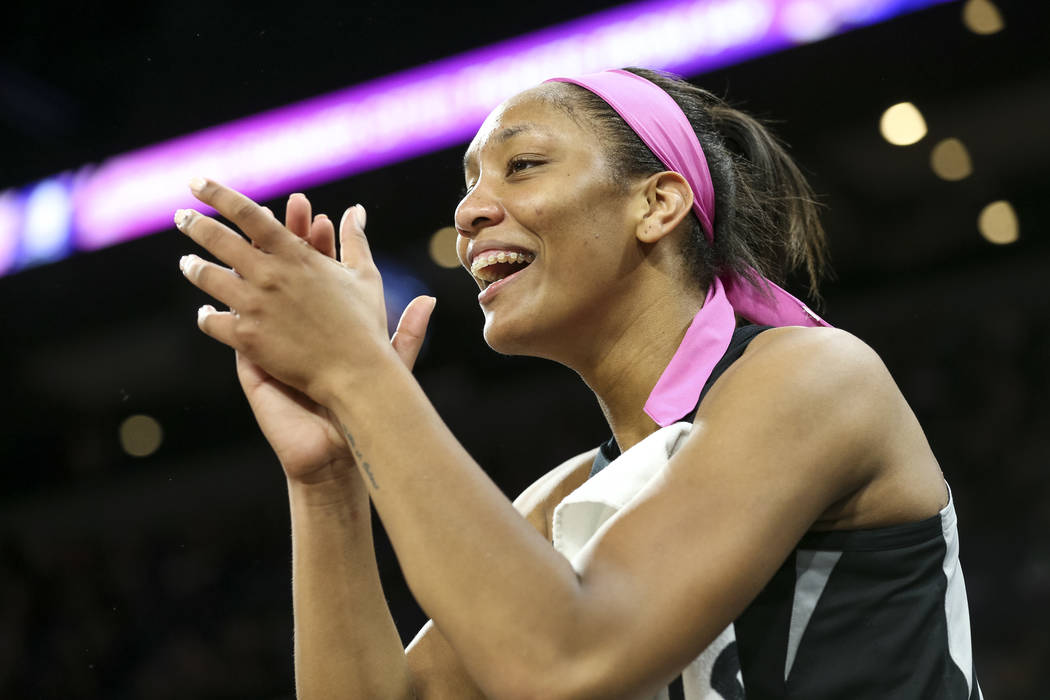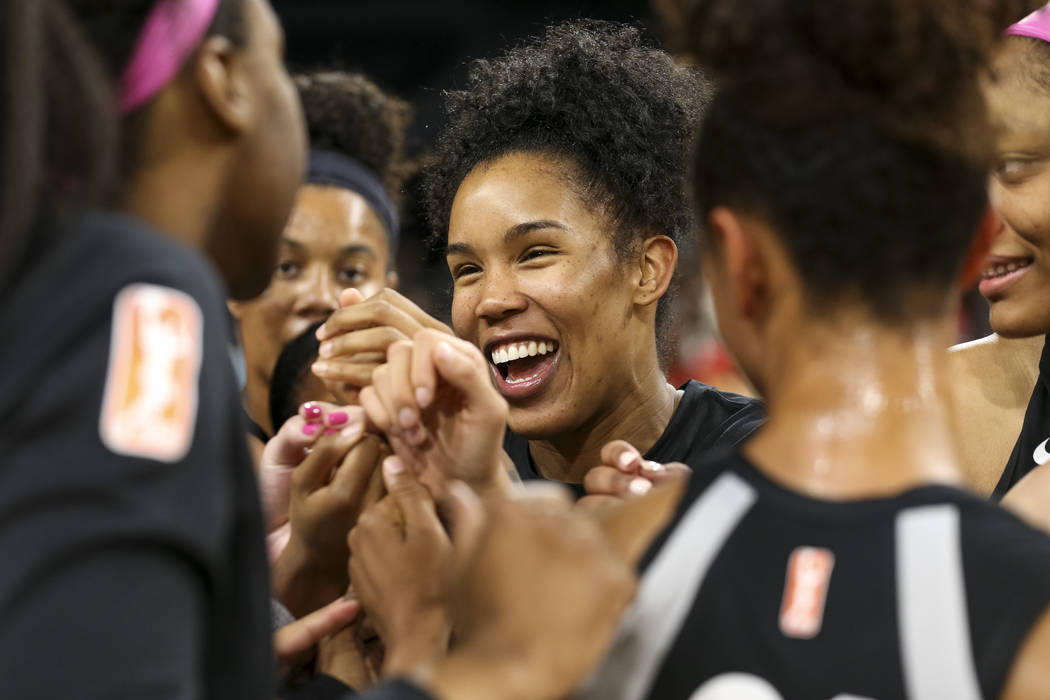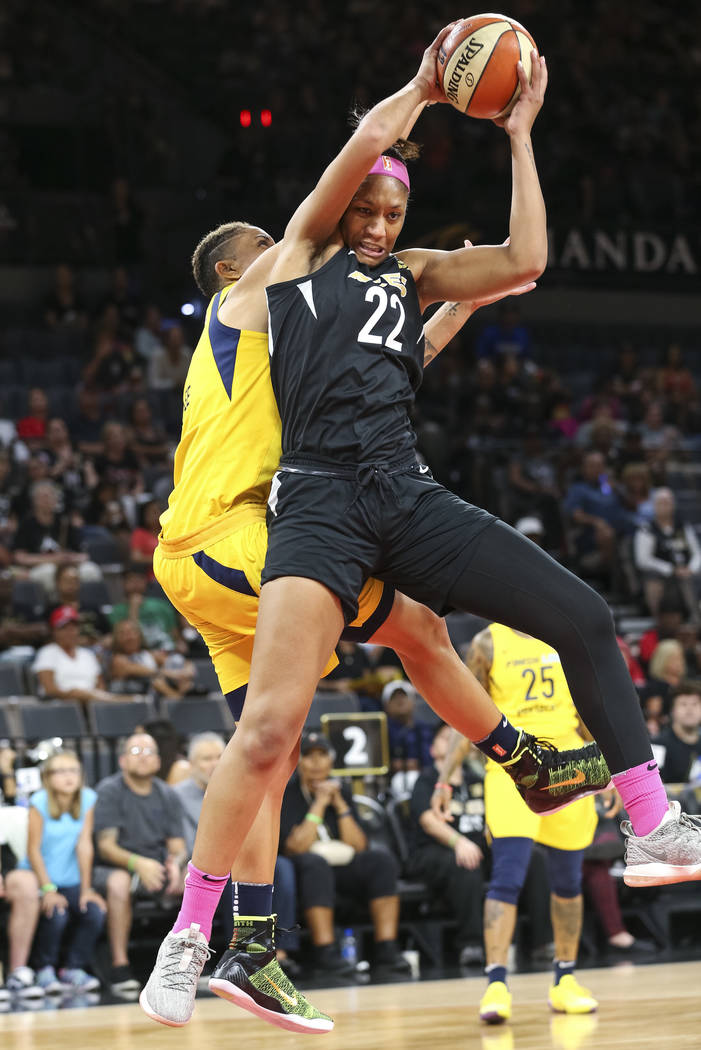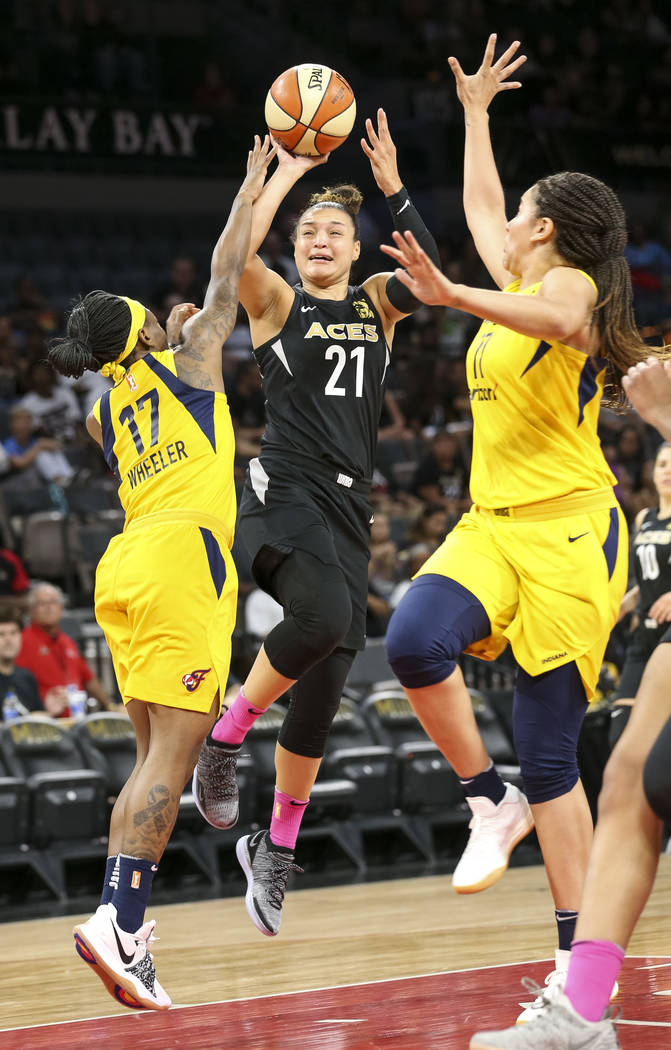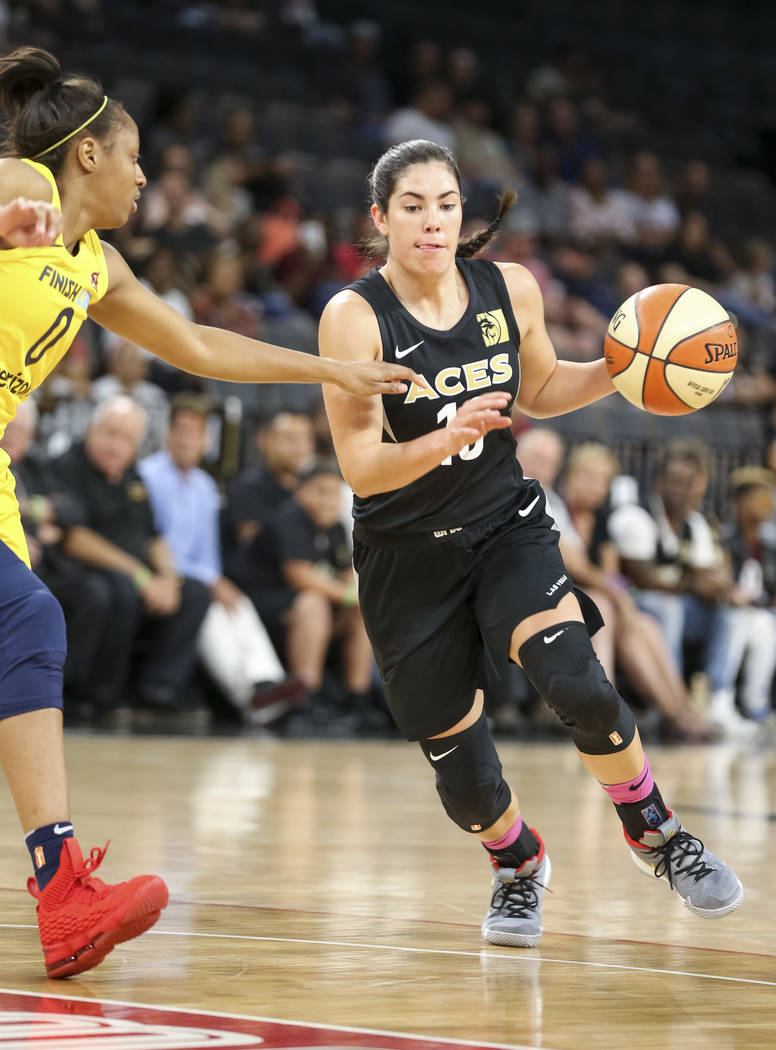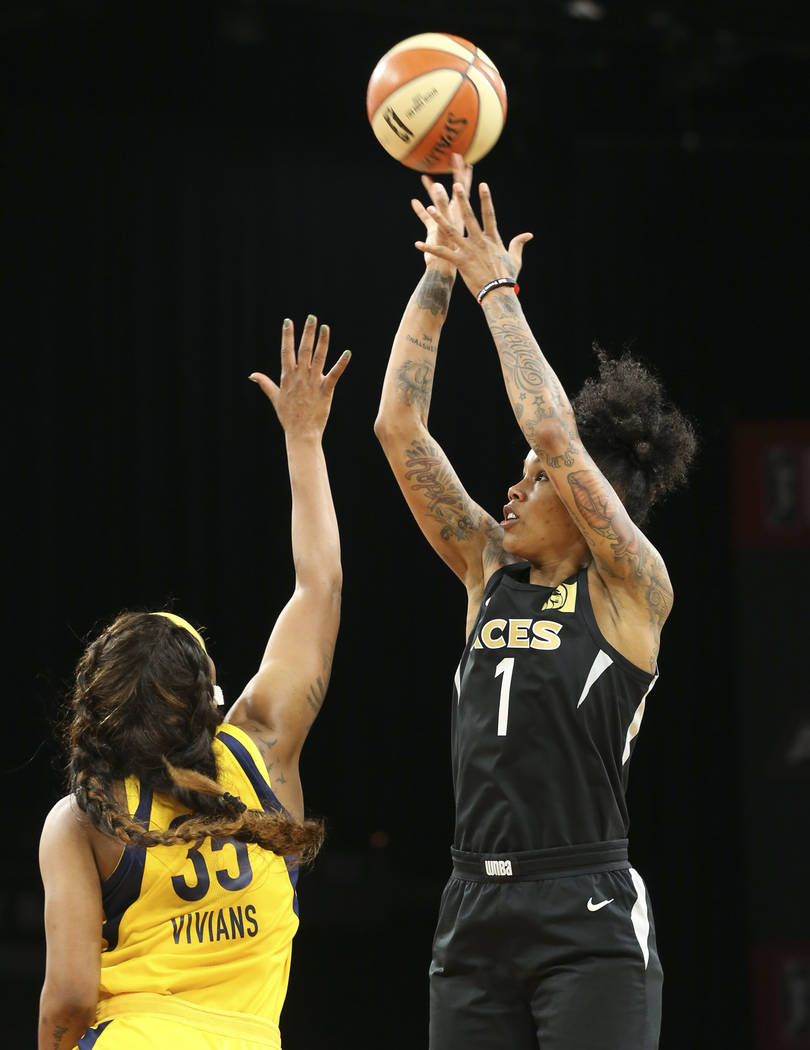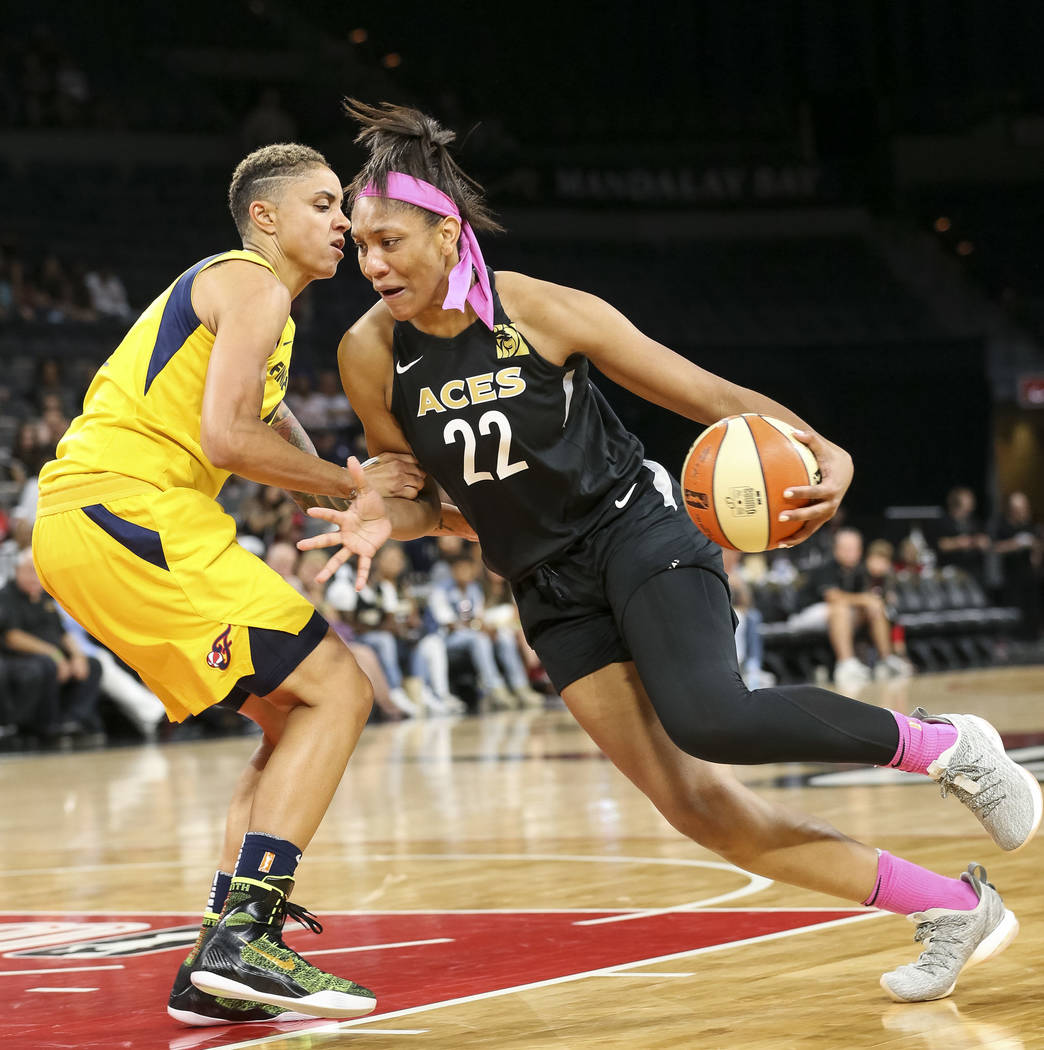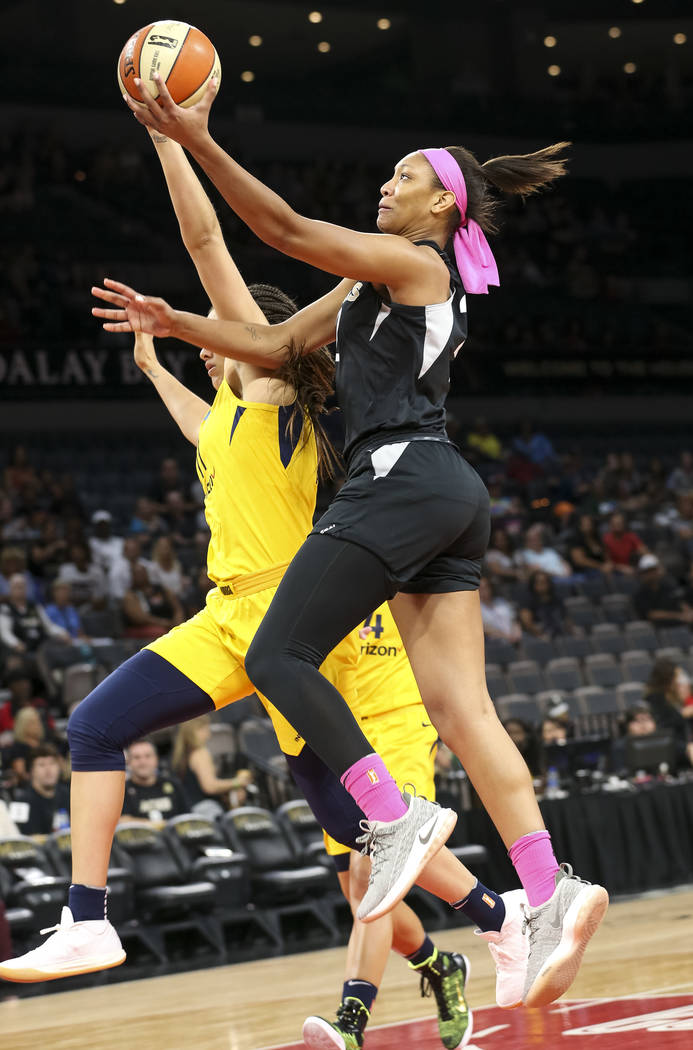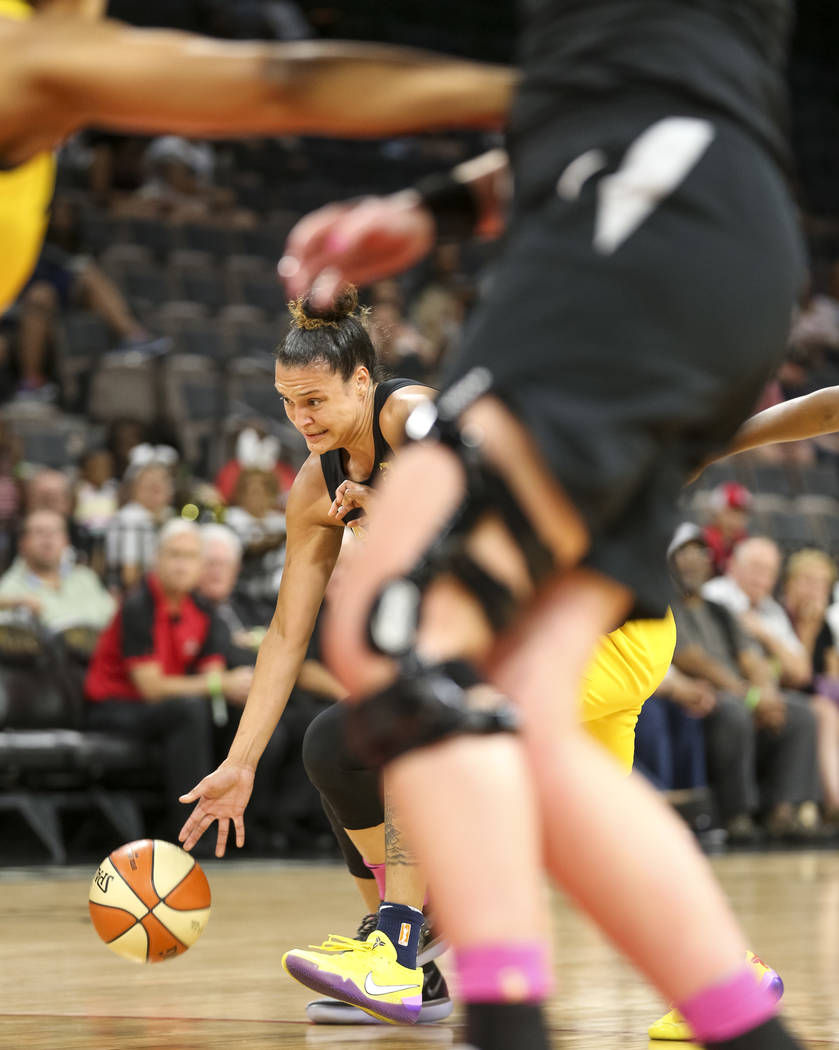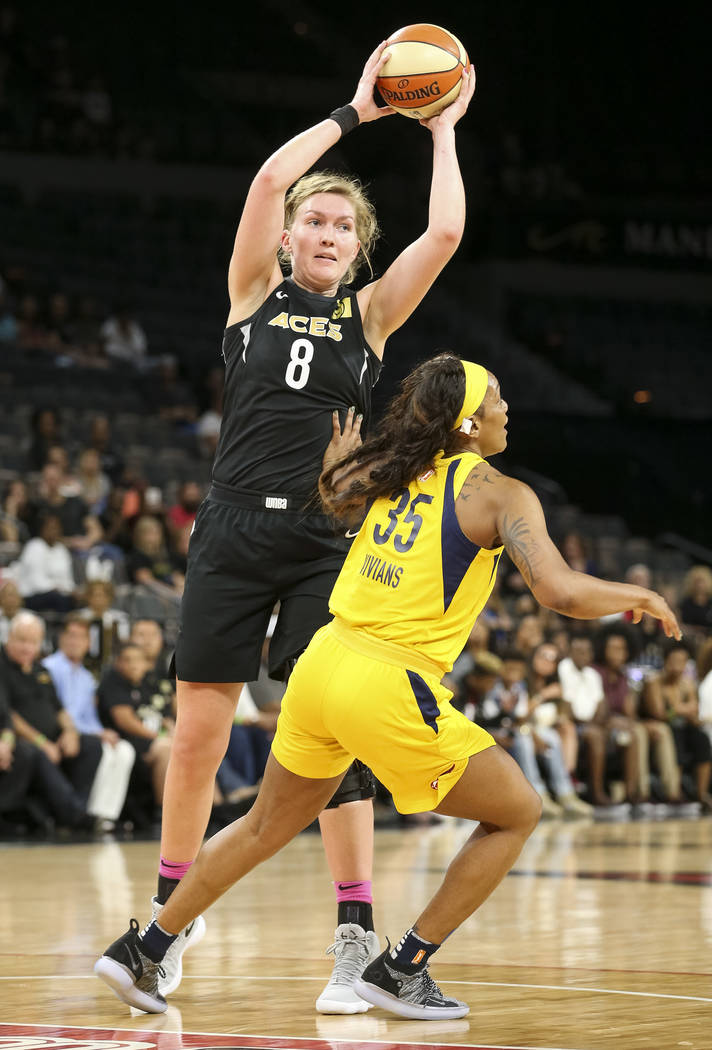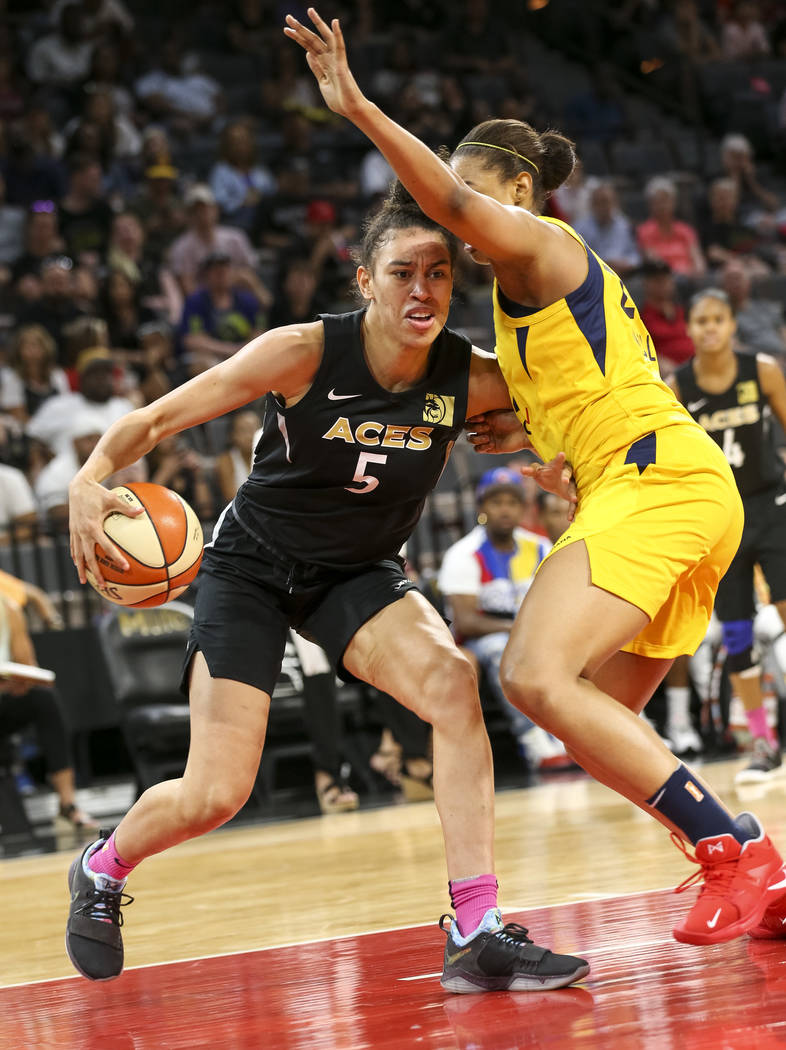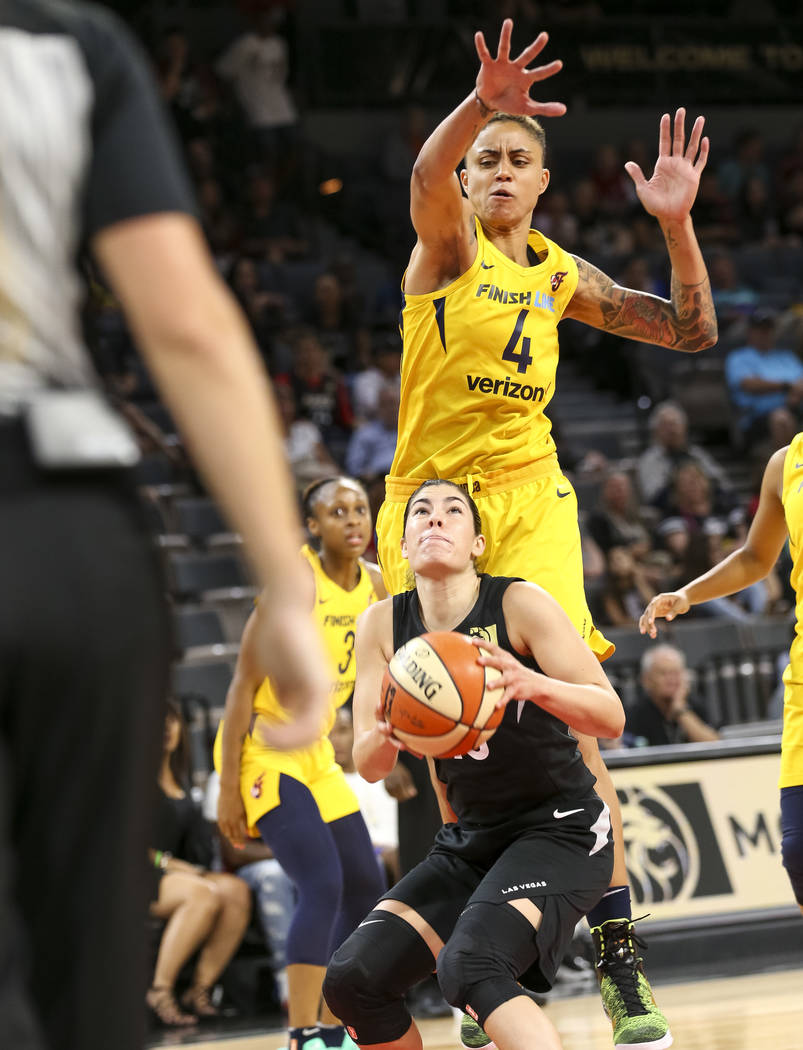 A Las Vegas resident named Phil Cory arrived at Mandalay Bay Events Center on Saturday night with a red Aces hat and a sign that read "PLAYOFFS ARE STILL AN OPTION."
He's right.
The Aces snapped a five-game losing streak and preserved the possibility of the postseason with a 92-74 victory over the Indiana Fever before an announced crowd of 5,213 that included boxing great Floyd Mayweather.
The Dallas Wings (14-16) are still in control of the No. 8 seed, but they lost their seventh consecutive game Saturday, falling to the Atlanta Dream. The Aces are within 1½ games of the Wings for the final playoff spot with three games to play, including one Friday at Dallas.
"There ain't no playoffs if we don't win games," Aces coach Bill Laimbeer said. "Whatever happens on other teams, that's their business. We're just continuing to plug away, and I was overall very pleased with how we came to play tonight and got a win."
The Aces (13-18) had been dreadful since the All-Star break, allowing more than 100 points in three of their four games and forfeiting the fifth. But Kelsey Plum, A'ja Wilson and Kayla McBride rectified their fortune by combining for 35 points in the first half.
Plum was dynamic on the perimeter.
Wilson was dynamic in the paint.
McBride reverted to All-Star form and scored via jump shots, floaters and finishes around the basket.
They had their way with the Fever's porous defense in the second half, too, and generated quality shot opportunities for the Aces in transition and half court.
The bench supplied 26 points, the defense was considerably better, and a 13-4 run in the third quarter all but ensured the victory.
"We knew that this was a must-win game," Plum said. "We knew we had to come to play, bring our A game. I'm really proud of everyone. We did that."
Plum had a game-high 20 points on 9-of-14 shooting and has scored 20 in three of her past four games. Wilson finished with 19 points, and McBride, who had seven points against the Minnesota Lynx on Thursday, scored 18 on 7-of-11 shooting.
Erica Wheeler led Indiana (5-26) with 13 points.
The Aces have practiced just once in August and finally will have a few days off to prepare for a home game against the New York Liberty on Wednesday. They then travel to Dallas before the regular-season finale Aug. 19 at home against the Dream.
After a horrendous start to the season and a disastrous start to August, the playoffs are still an option.
"We all knew that we needed to get a win, and we came out with great energy. … Definitely laser focus," Wilson said. "We're not backing down. We're focusing. We're trying to make this playoff push."
More Aces: Follow online at reviewjournal.com/aces and @RJ_Sports on Twitter.
Contact reporter Sam Gordon at sgordon@reviewjournal.com. Follow @BySamGordon on Twitter.