Ex-UNLV star Brooke Johnson eager for camp with WNBA's Aces
Updated April 28, 2018 - 9:02 pm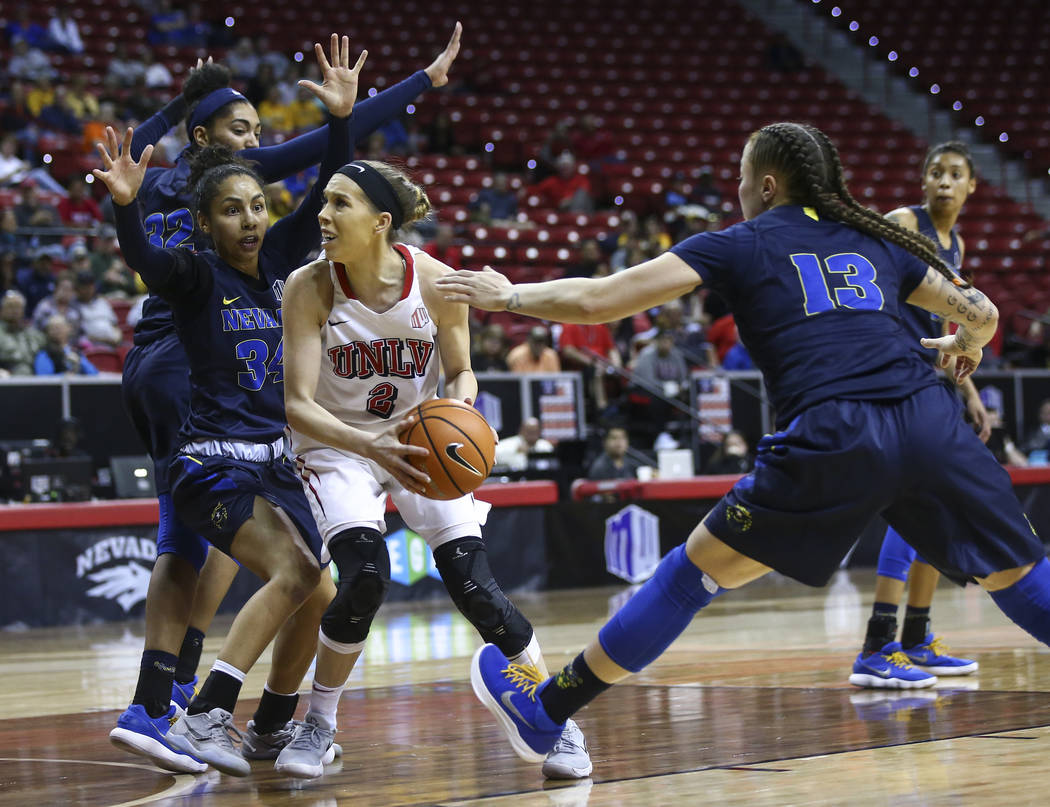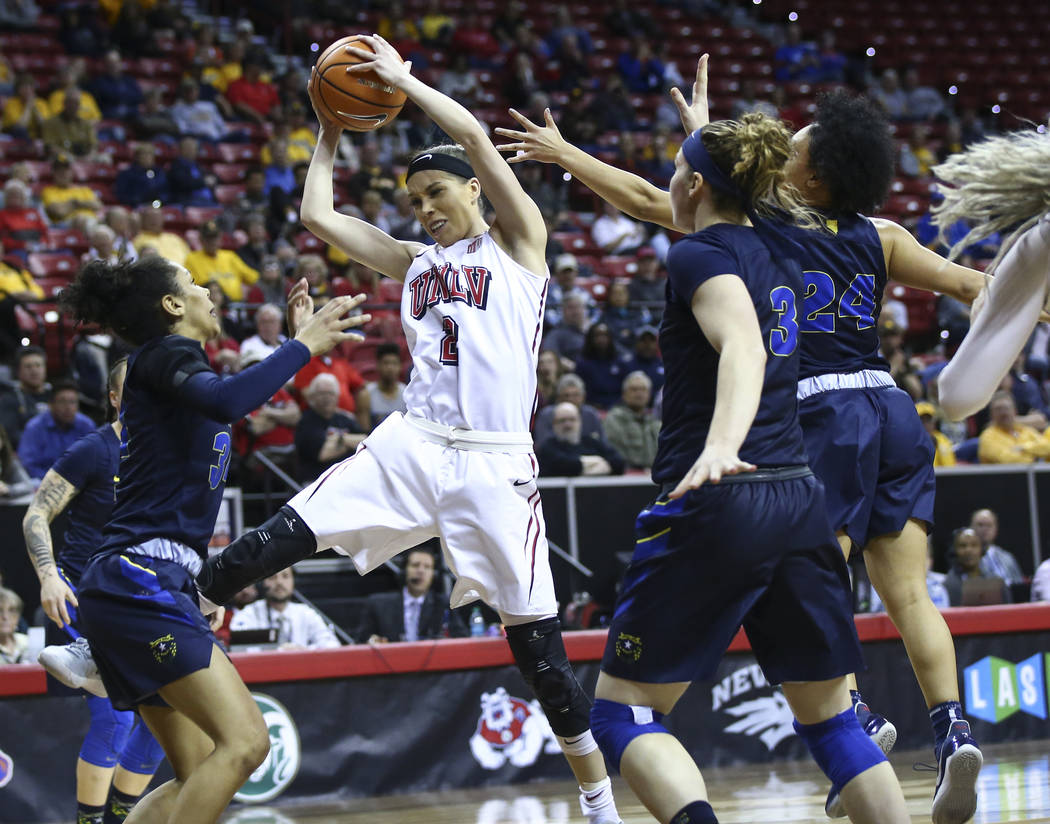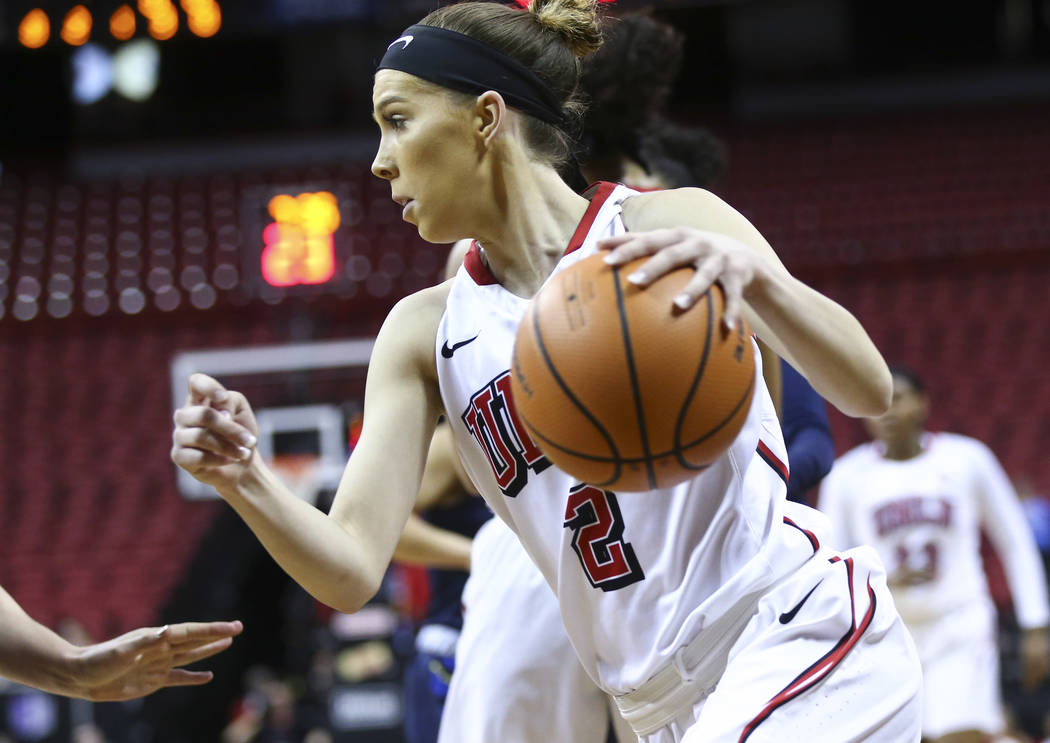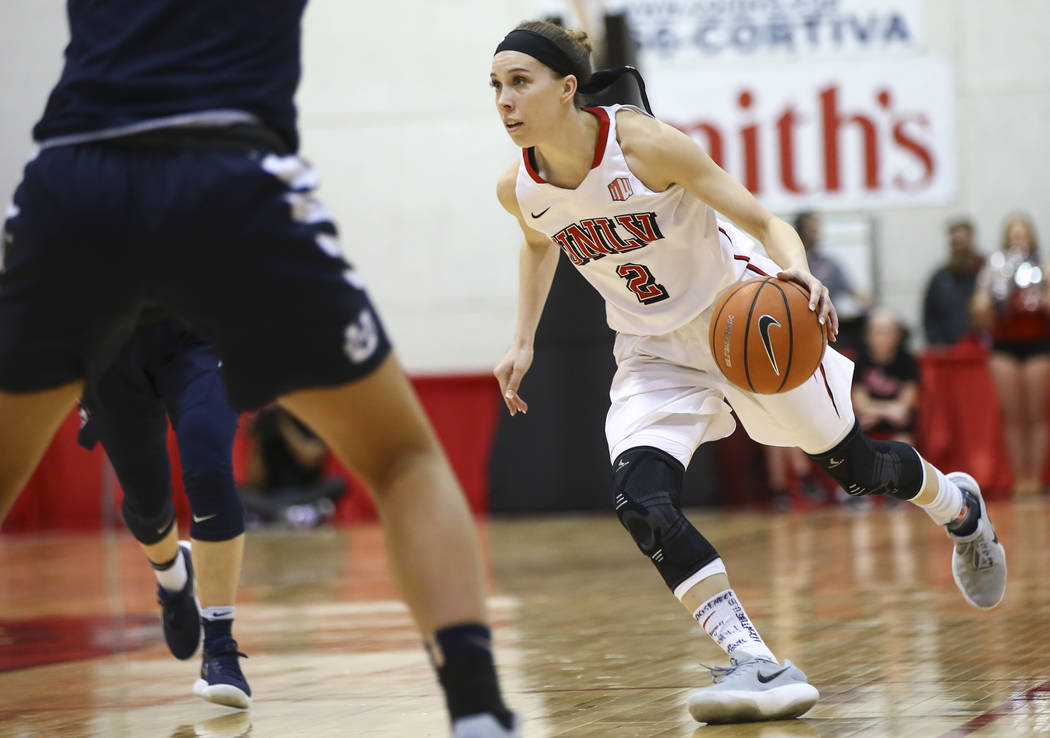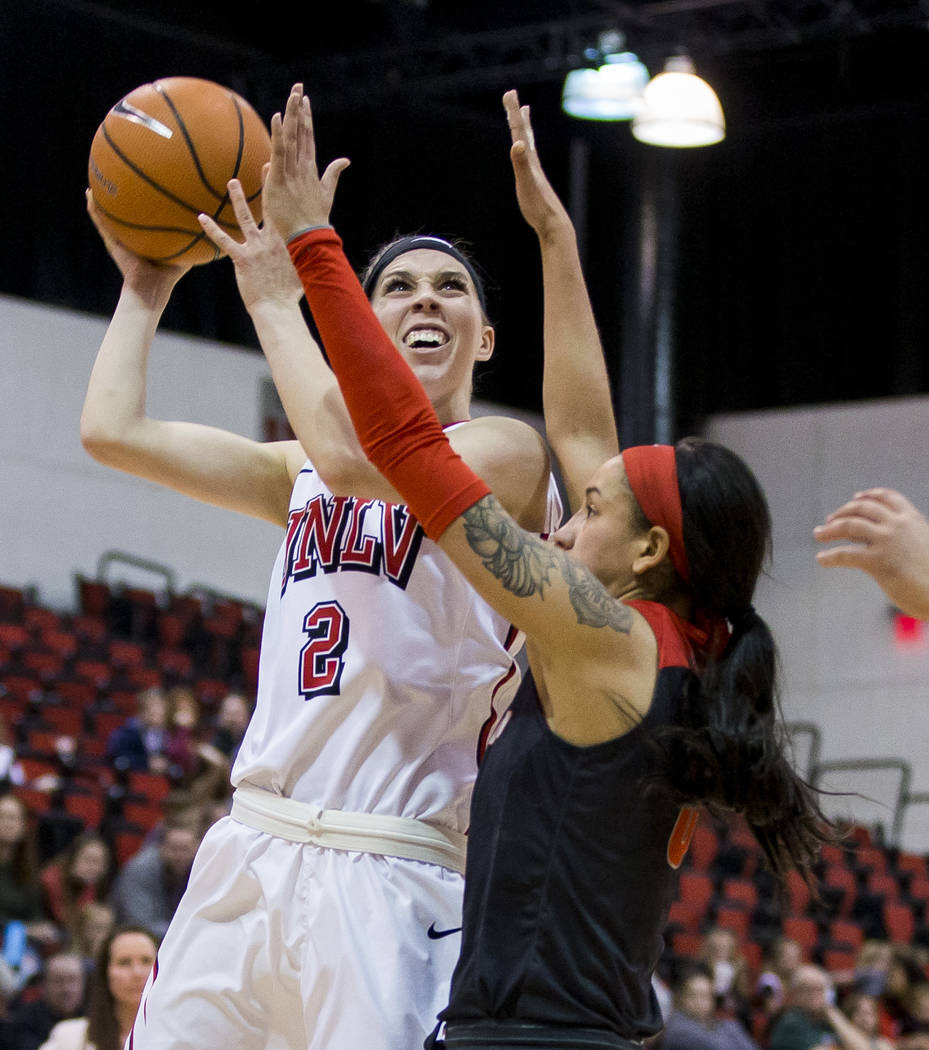 Former UNLV women's basketball player Brooke Johnson attended the Aces' party at Mandalay Bay on April 12 and mingled with locals as they watched the WNBA draft on TV.
She waited and waited — three rounds and two hours — and her name was not called by league president Lisa Borders.
But her cellphone rang moments after the draft ended. It was Bill Laimbeer, the Aces' president of basketball operations and coach.
Johnson, who averaged 16.1 points per game last season while leading the Lady Rebels to the Mountain West regular-season conference championship, was invited to the Aces' training camp.
She will compete for one of the team's 12 roster spots starting Sunday at UNLV.
"For me, it's just an honor to be here," she said. "I'm going in just trying to gain more confidence in myself and realizing that nothing is impossible."
Johnson has spent the past two weeks preparing for camp by strength training and sharpening her skills. She also has been scrimmaging with Aces players in pickup games and said she's adjusting to the speed of the professional game.
Lady Rebels coach Kathy Olivier said Johnson's competitiveness could help her contend at the next level, and the coach praised her former player's 3-point shooting and defensive fervor; Johnson was named conference defensive player of the year in 2017-18.
"She does care about the score. She's just going incredibly hard, 100 percent of the time," Olivier said. "She does these things that don't always show up on the scoreboard. Yeah, she can score points. Yes, she gets assists. But she'll get a big deflection that will lead to a basket."
Laimbeer is looking forward to seeing what Johnson offers.
"Smaller conference, she wasn't projected to be an WNBA draftee," Laimbeer said. "At the same time, give somebody a chance, even if it's for the experience … She deserves it. She played hard for the local team. We're the locals."
Forward takes leave
Aces forward Isabelle Harrison is taking a leave of absence for undisclosed personal medical reasons, the team announced Saturday. She averaged career highs of 11.6 points and 6.4 rebounds per game for the San Antonio Stars last season.
More Aces: Follow at reviewjournal.com/aces and @RJ_Sports on Twitter.
Contact reporter Sam Gordon at sgordon@reviewjournal.com. Follow @BySamGordon on Twitter.
Aces training camp roster
No. Name Pos. Ht. Wt. Experience College
1 Tamera Young F 6-2 170 10 James Madison
2 Jacki Gemelos G 6-0 165 1 USC
3 Kelsey Bone C 6-4 215 4 Texas A&M
4 Moriah Jefferson G 5-6 122 2 UConn
7 Morgan William G 5-5 R Mississippi State
8 Carolyn Swords C 6-6 209 6 Boston College
12 Nia Coffey F 6-1 170 1 Northwestern
13 Raigyne Louis G 5-10 R LSU
17 Sequoia Holmes G/F 6-1 155 3 UNLV
19 JiSu Park C 6-5 R South Korea
22 A'ja Wilson C 6-5 R South Carolina
24 Kahlia Lawrence G 5-8 R Mercer
31 Jamie Nared G/F 6-2 R Tennessee
32 Brooke Johnson G 6-0 R UNLV
51 Sydney Colson G 5-8 140 4 Texas A&M
Late arrivals
5 Dearica Hamby F 6-3 189 3 Wake Forest
10 Kelsey Plum G 5-8 145 1 Washington
11 Cierra Burdick F 6-2 172 3 Tennessee
21 Kayla McBride G 5-11 174 4 Notre Dame
23 Ivey Slaughter F 6-1 173 R Florida State
Valeriane Ayayi F 6-1 1 France