Las Vegas Aces schooled by defending WNBA champion Lynx
Updated June 24, 2018 - 7:43 pm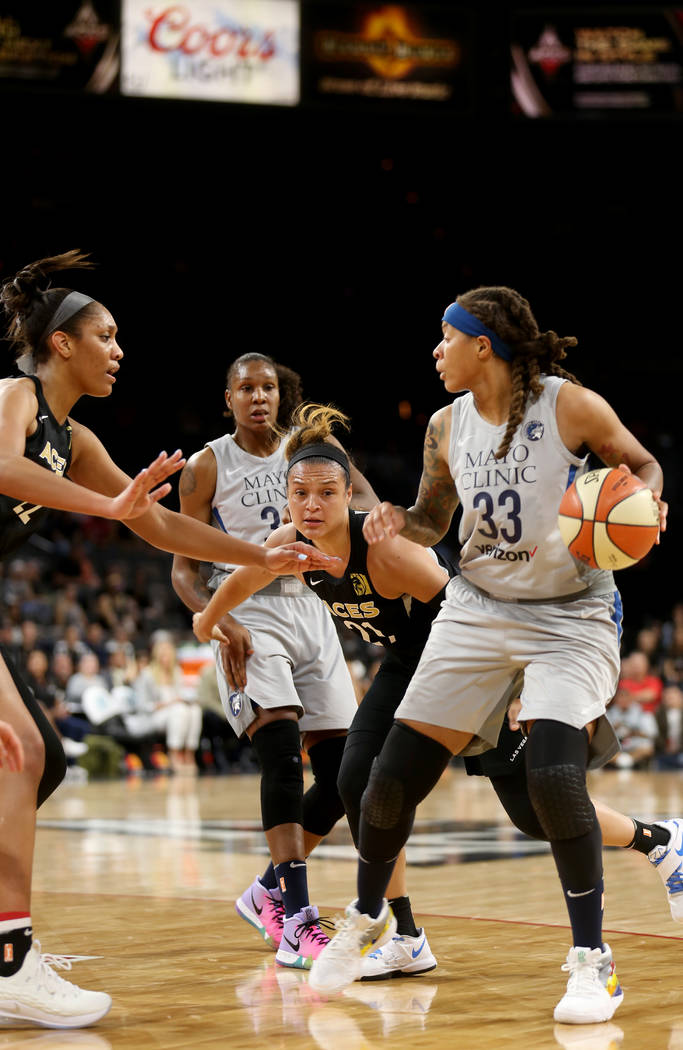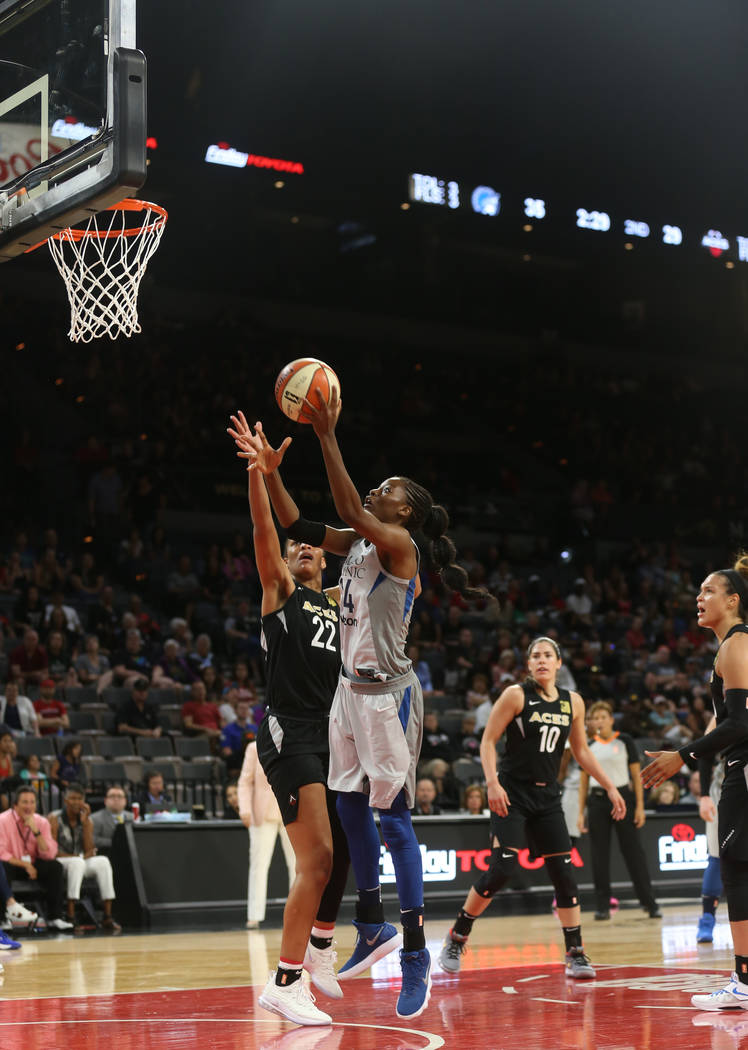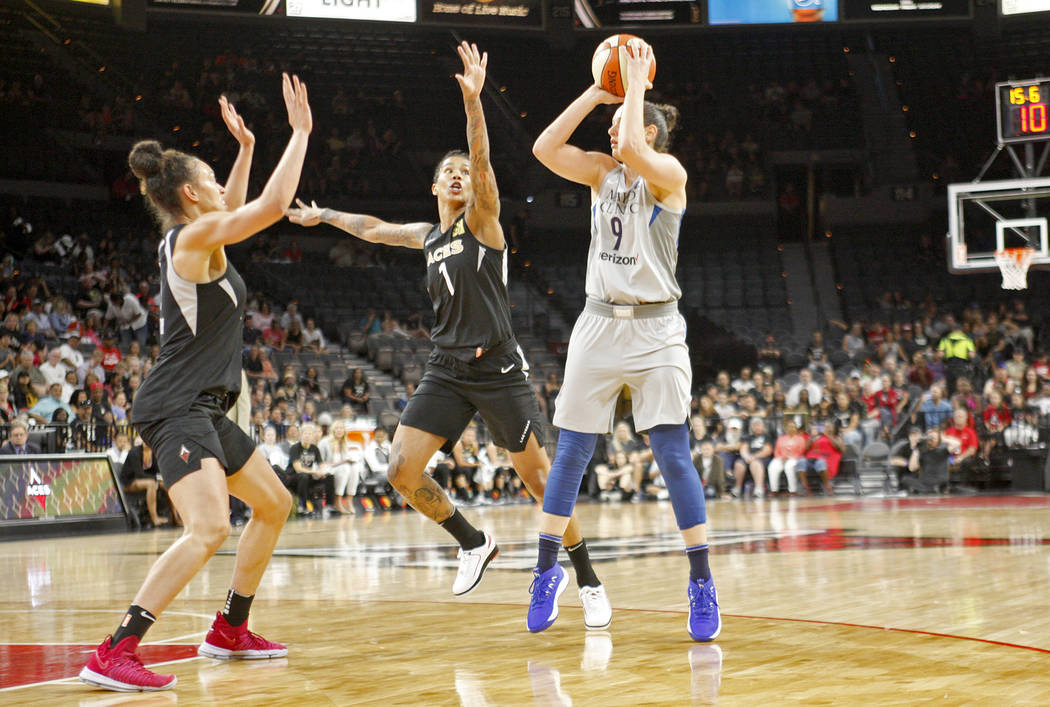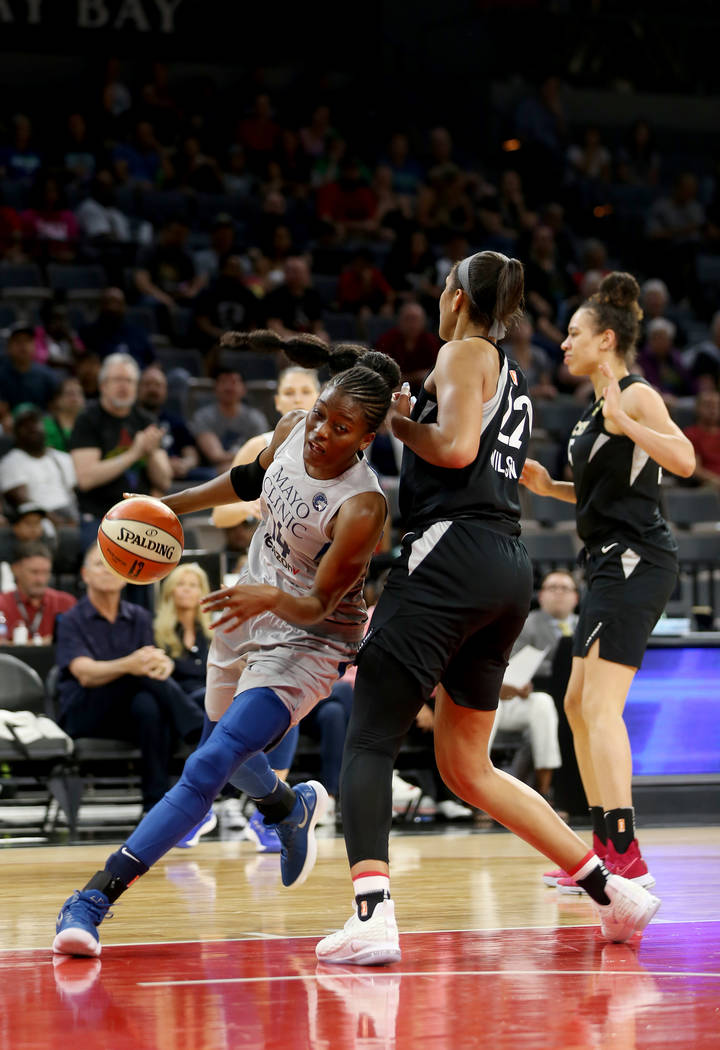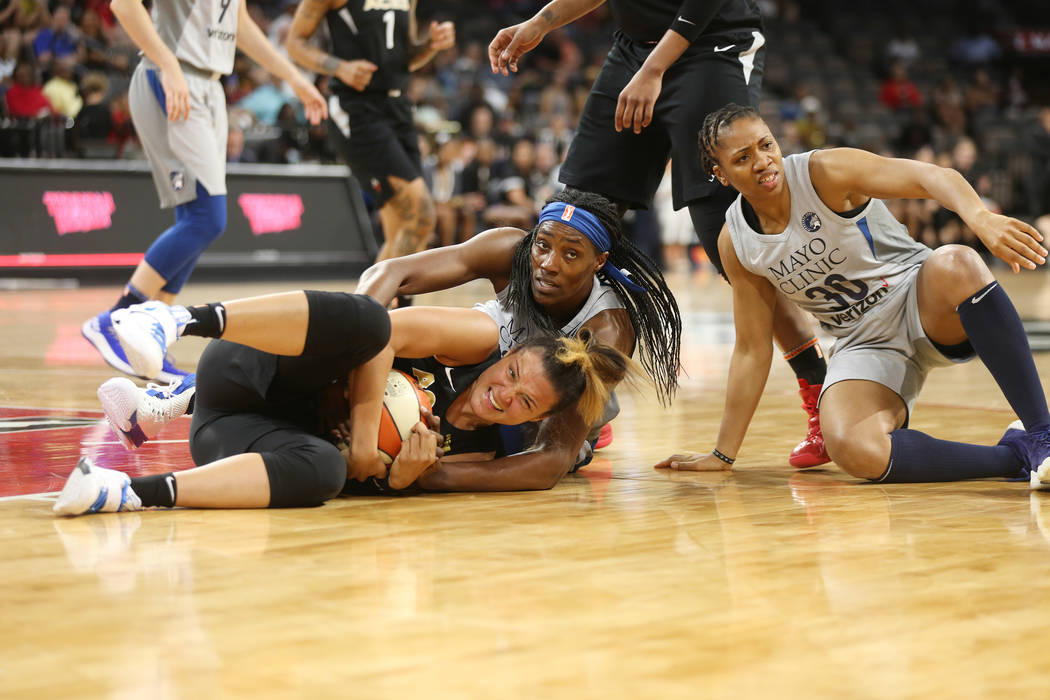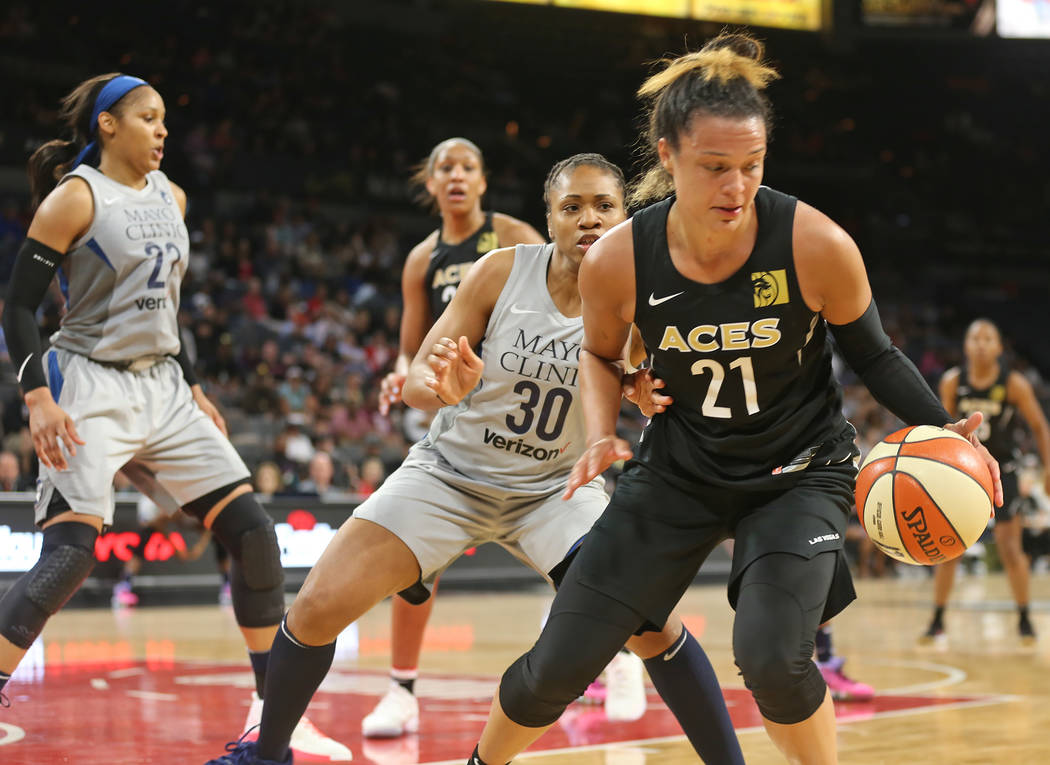 The Aces spent the better part of 40 minutes Sunday afternoon losing to the Minnesota Lynx in many different ways.
They now know what a championship team looks and plays like.
They also learned how far they need to go to become one.
The Aces surrendered a 3-pointer 44 seconds into their showdown with the defending WNBA champion Lynx at Mandalay Bay Events Center and trailed the rest of the way en route to an 88-73 loss before an announced crowd of 4,816.
The Lynx were poised on both ends of the court — crisp with their passing, cutting and execution, and united in their helpside defense and rotations.
They were everything the Aces weren't. And everything the Aces need to strive to become.
"I told our players that they have what we need to acquire, and that's mental toughness," Las Vegas coach Bill Laimbeer said. "(The Lynx) have been there, done that. They play well together. When things go wrong, they hunker down and make things happen. It's an acquired collective thing."
Minnesota opened the game with nine consecutive points and cruised the rest of the first half as Las Vegas (5-10) attempted to discover some continuity.
The Aces shot a paltry 4-of-16 and had five turnovers in the first quarter, but Kayla McBride, Kelsey Plum and A'ja Wilson engineered a second-quarter rally with timely baskets and free throws.
An early 10-point deficit turned into a 39-33 halftime deficit, but Minnesota buckled down in the third quarter.
Reigning league MVP Sylvia Fowles buried Aces defenders under the basket, and scored 10 points in those 10 minutes. Maya Moore, the 2014 MVP, was also dynamic and veteran floor general Lindsay Whalen orchestrated the offense as the Lynx shot 81.2 percent from the field to build an 18-point lead.
Minnesota exerted its will.
Las Vegas wilted.
"They've won four out of the last six championships," Plum said. "Of course they're skilled and athletic and they have talent, but it all boils down to mental toughness … They beat us today because they were tougher than us."
Moore led all scorers with 23 points and added six rebounds.
Fowles was 9-of-13 from the field for 20 points and had 10 rebounds. Whalen had nine assists and helped Minnesota (7-6) win its fourth straight game.
McBride led the Aces with 18 points, Plum scored 15 and Wilson had 10 points and seven rebounds.
The Aces, halfway through their four-game homestand, play Dallas on Wednesday and Los Angeles on Friday.
Two more good teams.
"I think we really learned something from this game," Wilson said. "The quicker we learn (mental toughness), the easier it'll be for us. You have to act like you've been in situations before and know how to pull out of it from a mental standpoint … At the end of the day, the game is all mental."
More Aces: Follow our Aces coverage at reviewjournal.com/aces and @RJ_Sports on Twitter.
Contact reporter Sam Gordon at sgordon@reviewjournal.com. Follow @BySamGordon on Twitter.