Las Vegas Aces win WNBA lottery again, get No. 1 pick in draft
Updated August 28, 2018 - 9:22 pm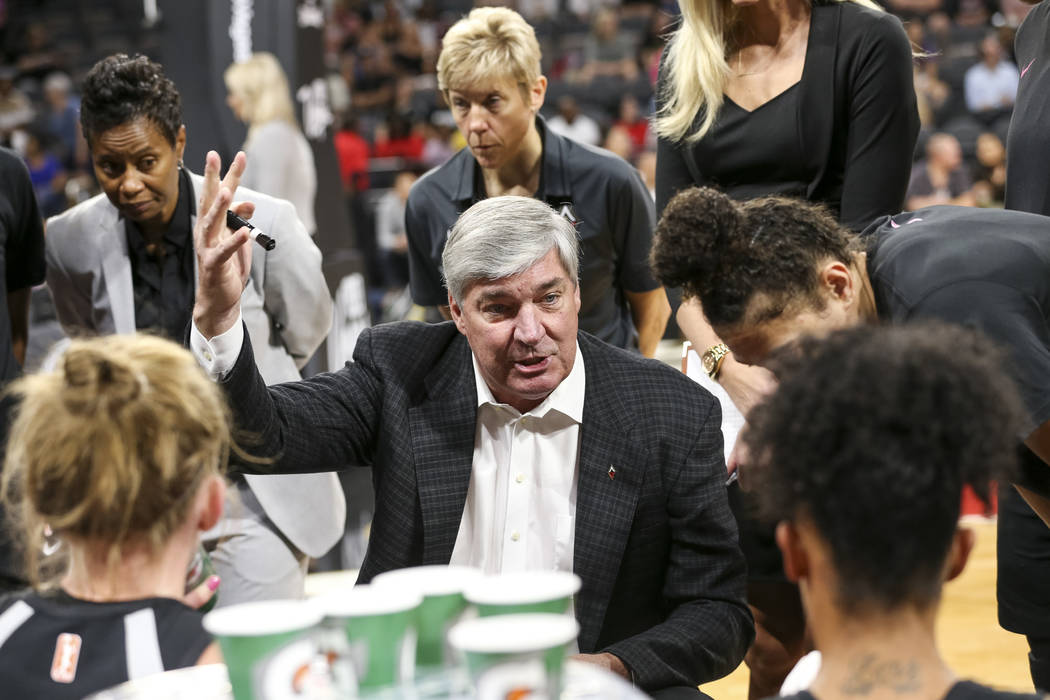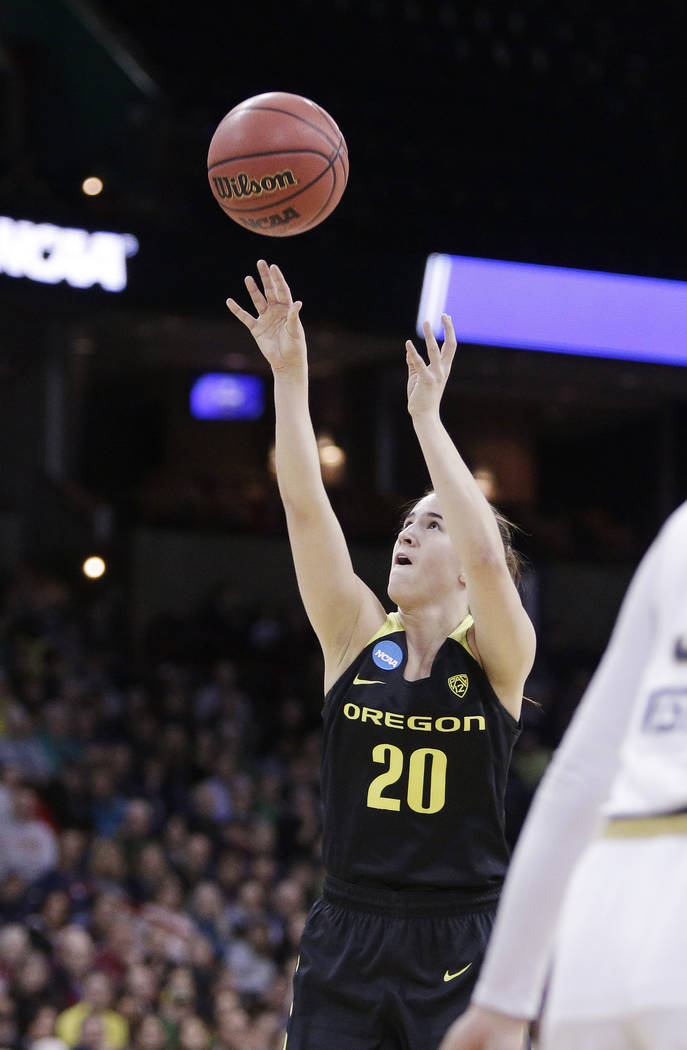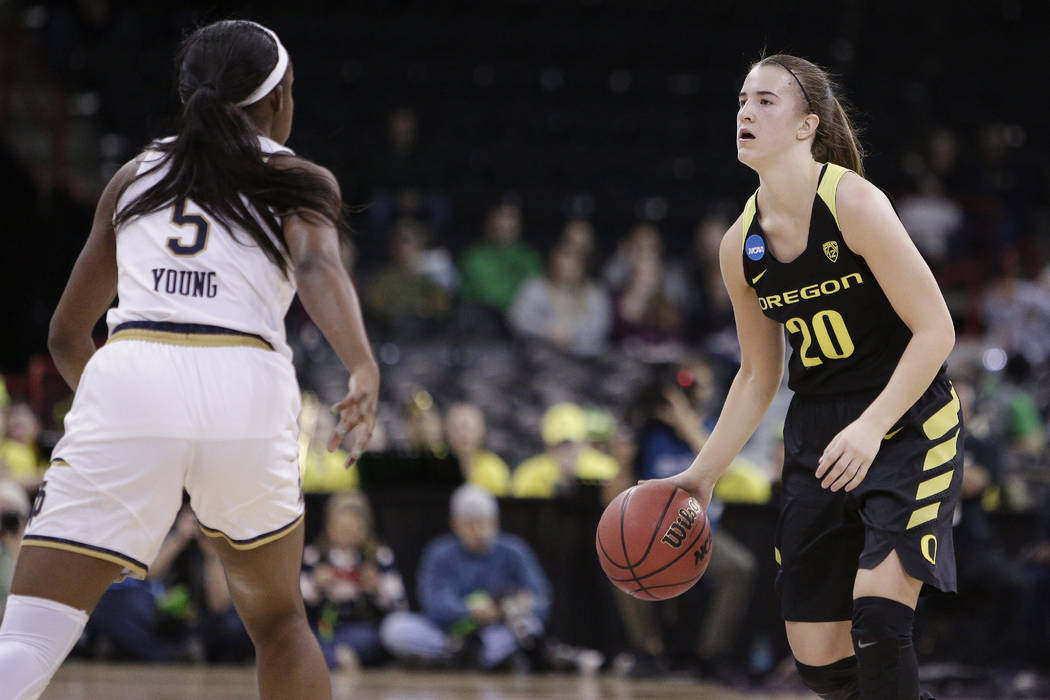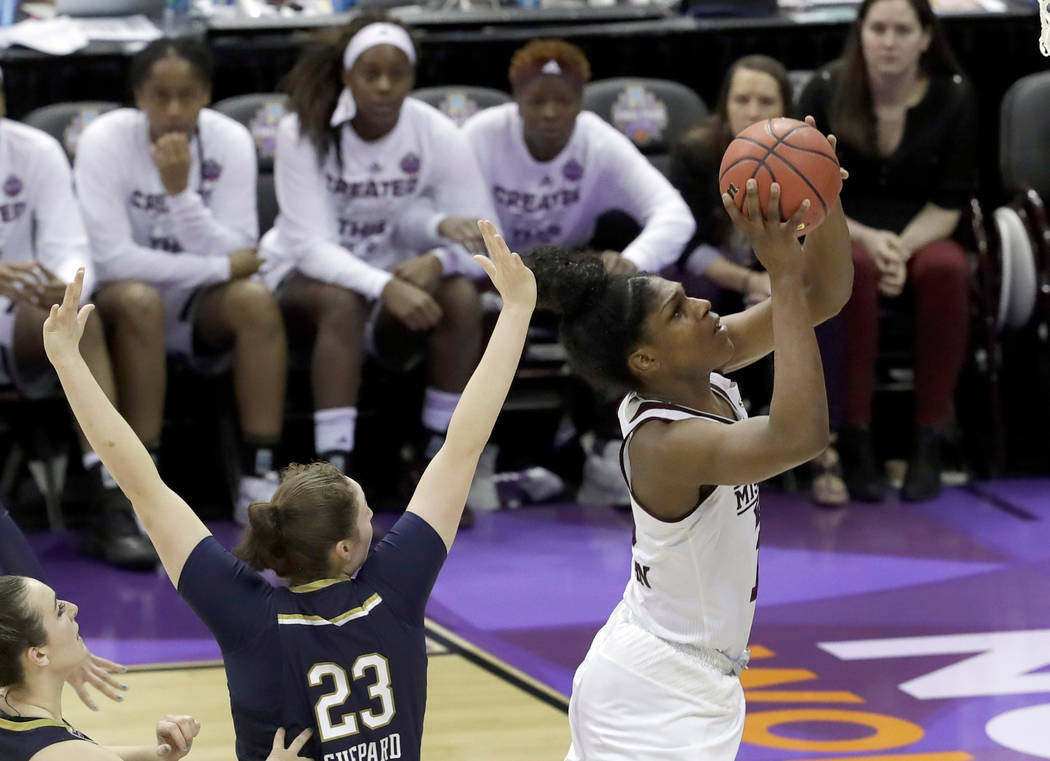 Aces coach Bill Laimbeer flashed a grin and pointed to the Aces' logo on his black polo after learning of his team's good fortune Tuesday.
The Aces have the No. 1 overall pick. Again.
Nothing wrong with a little luck in Las Vegas. And nothing wrong with a little flexibility, either.
The Aces won the WNBA Draft Lottery for the second straight year and third as a franchise. They also landed the top selection as the San Antonio Stars in 2017.
Laimbeer said he plans to explore all options leading to April's draft, among them the possibility of trading the No. 1 pick for a proven veteran.
"We need another impact player," Laimbeer said. "Whether that's a veteran in free agency, a veteran in a trade or somebody in the draft, we need somebody to play with the nucleus that we have."
Lottery odds are determined by combining teams' records from the previous two seasons, and the Aces had a 27.6 percent chance to win the top pick after going 22-46.
The Indiana Fever had the best odds at 44.2 percent but will pick third.
Laimbeer isn't complaining.
"Forget on the court. I think it's another building block for off the court," he said. "Our fans are going to look at this and go, 'Wow.' Now they'll really pay attention to some college players. … It creates a good dialogue."
The Aces exceeded expectations with a 14-20 record in their inaugural season in Las Vegas, but there were plenty of growing pains.
They're already young — 11 of their 13 players are 26 or younger — and Laimbeer said he's open to adding more veterans to play alongside the team's core of A'ja Wilson, Kayla McBride, Kelsey Plum and Moriah Jefferson.
Wilson was the consensus top prospect this year and lived up to her billing by averaging 20.7 points and 8.0 rebounds as a rookie. McBride is a dynamic scorer on the perimeter and averaged a career-high 18.2 points en route to all-star honors.
Plum, the top pick in 2017, and Jefferson, the No. 2 pick in 2016, combined to elevate the point guard position.
The Aces could stand to shore up their defense and add some shooting. They allowed more than 100 points seven times and had the fourth-worst defensive rating in the WNBA at 104.7 points per 100 possessions.
They also made the fewest 3-pointers per game at 3.8 and did not have any consistent outside threats outside of McBride and Plum, who both shot better than 40 percent from that range.
Laimbeer said there is no player of Wilson's caliber in next year's draft, which adds to the intrigue on ways the Aces might look to improve their roster.
"There's some bigs. There's some guards. There's some underclassmen (in the draft)," he said. "You have to take a look at all options.
"We'll have to see how our cards play."
Only in Vegas.
More Aces: Follow all of our Aces coverage online at reviewjournal.com/aces and @RJ_Sports on Twitter.
Contact reporter Sam Gordon at sgordon@reviewjournal.com. Follow @BySamGordon on Twitter.
WNBA Draft lottery
1. Aces
2. New York Liberty
3. Indiana Fever
4. Chicago Sky
Top prospects
Sabrina Ionescu, Oregon — A 5-foot-10-inch guard, Ionescu is an instinctive playmaker with a scoring touch and is the NCAA's all-time leader in triple-doubles.
Katie Lou Samuelson, Connecticut — A 6-3 wing, Samuelson shot 46.8 percent from 3-point range last season and averaged 16.1 points in her three-year career.
Teaira McCowan, Mississippi State — A 6-7 center, McCowan averaged 18.2 points and 13.9 rebounds to lead the Bulldogs to the national championship game in 2018.