Bill Laimbeer bringing chips to the WNBA table in Las Vegas
October 19, 2017 - 6:36 pm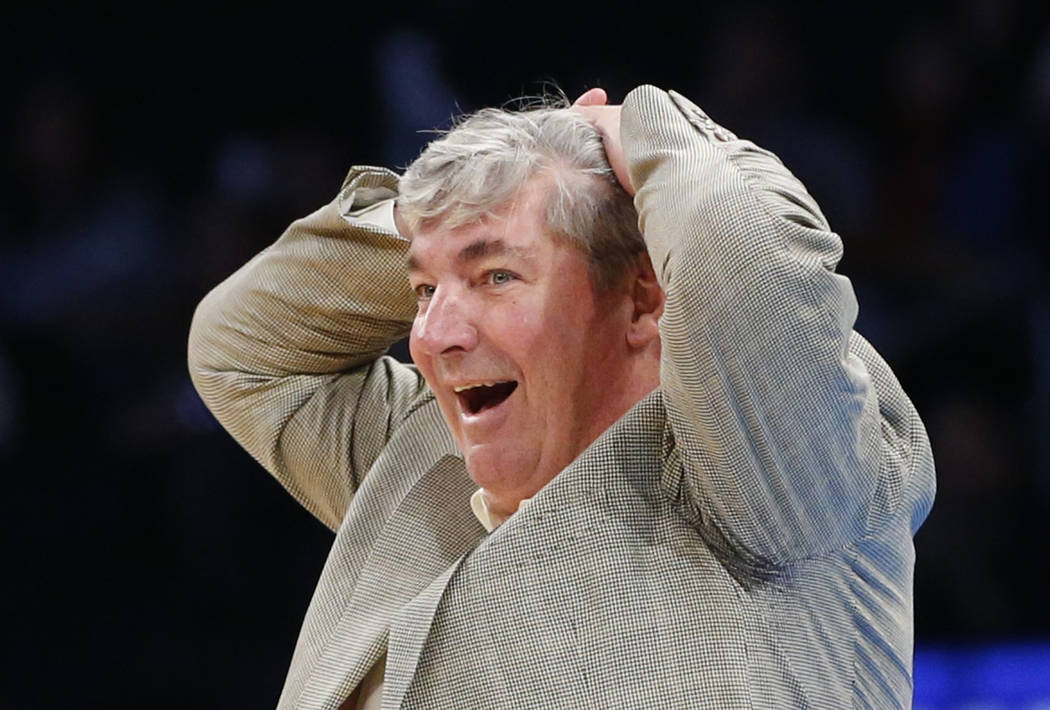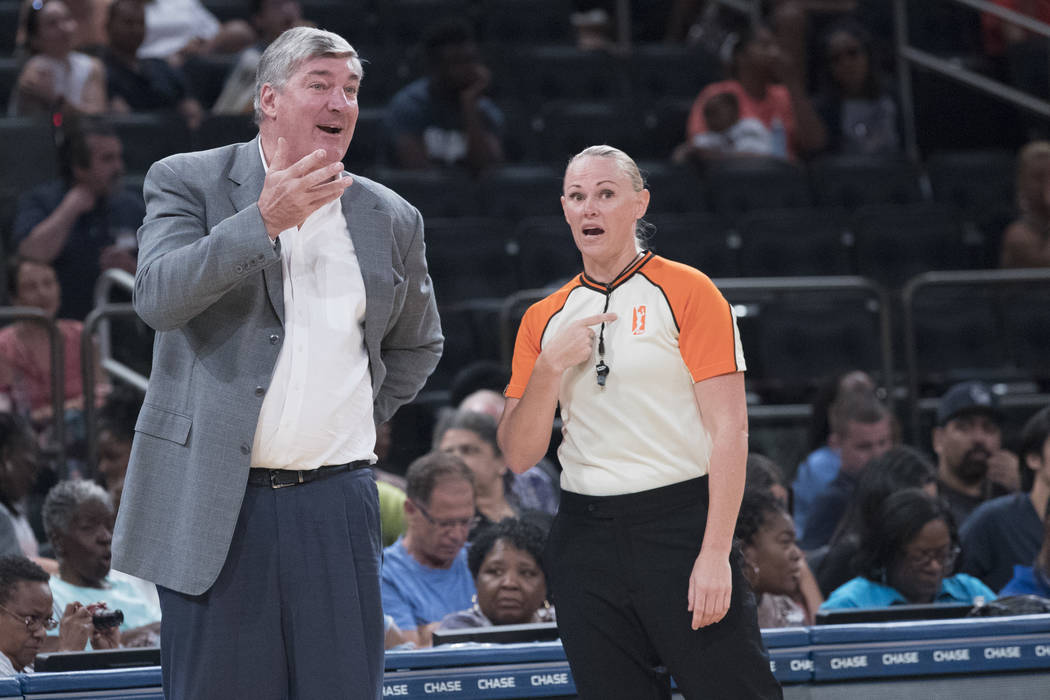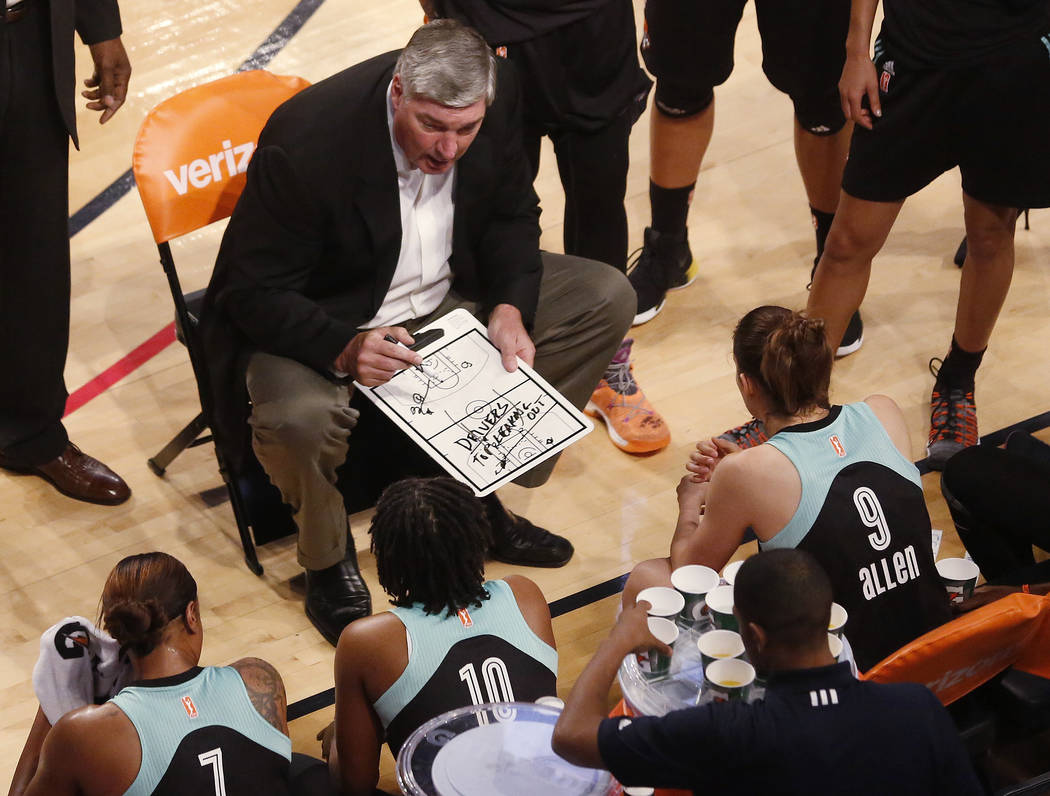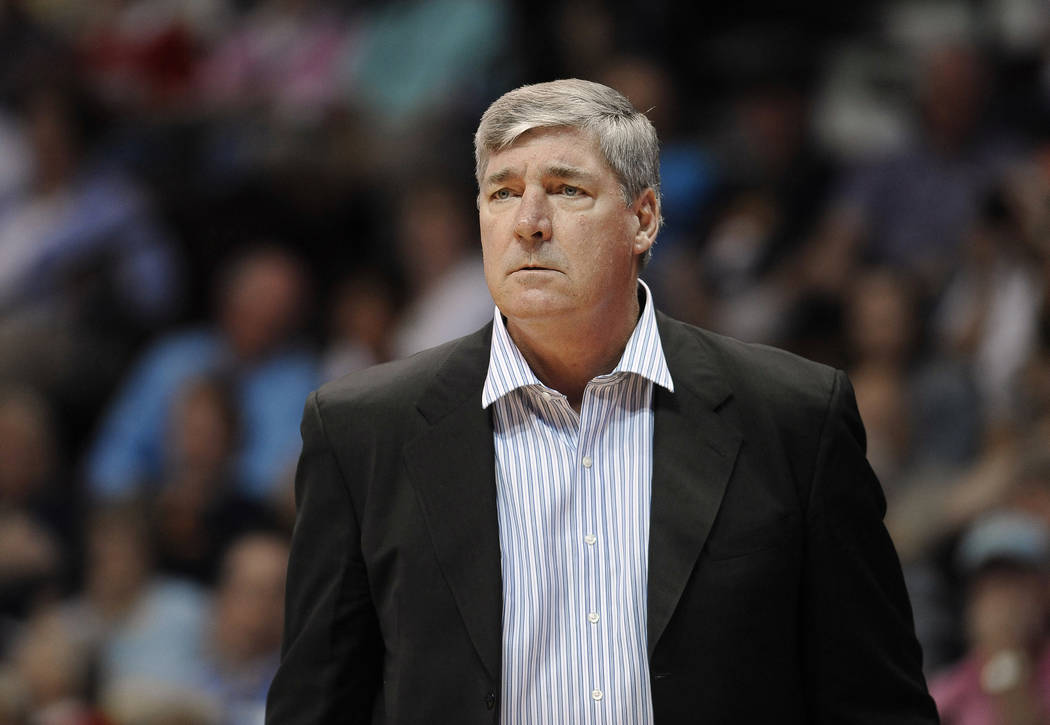 Former NBA star and longtime WNBA coach Bill Laimbeer doesn't like to bet against the house when he comes to Las Vegas.
It should come as little surprise he has decided to go into business with one of the world's largest casino companies in electing to serve as coach and president of basketball operations for the WNBA team that will move to Las Vegas and be owned and operated by MGM Resorts.
Laimbeer has been known to play golf, see the occasional show and even play some poker during his infrequent trips to the Valley. But the idea of relocating to the gaming mecca was never on his radar until a couple of weeks ago when he received a phone call about MGM possibly buying the San Antonio Stars and bringing them to Mandalay Bay Events Center.
The call came at a perfect time. Laimbeer had just completed his fifth season as coach of the New York Liberty, where he was also general manager and has been grooming top assistant Katie Smith to take over as coach.
"I was kind of sitting around deciding on my next move and got a call out of the blue," the 60-year-old Laimbeer said. "I was kind of in shock, but at the same time it was very intriguing. It's an enormous opportunity.
"I like challenges and it seemed like it was right up my alley for all the years I've been putting in and doing different things, so I figured, 'OK, let's jump in with two feet and see where this goes.' "
He hasn't been dealt a great starting hand, but Laimbeer believes he is on a big draw as he tries to build a winner out of a franchise that has finished at the bottom of the league the last three years.
"The MGM and their resources are a huge asset," he said. "They are a large entertainment company, which is what we are. We play sports, but it's still entertainment and they understand that business.
"They have the resources as far as the ticket sales and sponsorship infrastructure already in place. Those are things teams have to build in new markets."
Laimbeer has been around the league for much of its existence. He was learning the business side of the game as a consultant in the front office of the Detroit Shock when he was asked to take over as head coach after an 0-10 start in 2002.
The Shock won the first of their three WNBA titles under Laimbeer a year later.
Laimbeer spent a couple of seasons as an NBA assistant with the Timberwolves but returned to the WNBA as coach of the Liberty in 2013. His last three teams in New York qualified for the playoffs.
It might take awhile to get the Las Vegas franchise to that level, though there are some pieces in place, including 2016 top pick Kelsey Plum and the best chance at landing the top pick in the 2017 draft when the lottery takes place.
He believes MGM Resorts is committed to building a winning team.
Laimbeer feels Las Vegas will be a great selling point for attracting top-level free agents.
The four-time NBA All-Star and two-time NBA champion also knows he has to foster a winning culture before any of that will matter.
"First and foremost, there has to be some kind of a change," he said. "When you're down in the basement like they have been for the last three years, something has to change. A few things are happening right now. Obviously, the franchise is relocating and that, by itself, is an enormous shock to the system. I think with the commitment of MGM to being a first-class organization, the locale and a first-rate arena, the whole package is a jump-starter.
"It's still probably not going to happen overnight. It could, but traditionally, it doesn't. But you have to get out of that mentality of, 'We're the downtrodden ones,' and I think all of that is a big boost."
If all works out according to Laimbeer's plan, he will see Las Vegas start climbing up the WNBA standings in short order. As for whether that team still will be known as the Stars, he doesn't have an answer.
"I'm just a dumb basketball coach," said Laimbeer, who doesn't start his new job until Nov. 1. "That's probably a little above my head, and even if I did know, it wouldn't be my place to let it out."
Laimbeer's success belies the characterization of himself. He has learned from some very good coaches along the way, including legendary Pistons coach Chuck Daly.
"The best thing about him was he would come to the gym and present an idea and the players would give their input and then Chuck would say, 'OK, are we all on the same page? Good,'" Laimbeer said. "Then he would get out of the way and let the players do our job. In large part, that's who I am."
With that responsibility comes accountability. Laimbeer said mistakes are inevitable, but consistent mistakes make for losing teams.
It's also how you allow chips to vanish at the poker table and Laimbeer has event intention of building his stack.
Contact Adam Hill at ahill@reviewjournal.com or 702-277-8028. Follow @adamhilllvrj on Twitter.
Related
MGM Resorts revealed as buyer of WNBA franchise for Las Vegas