Bishop Gorman's Jamal Bey looks at HS rivals as AAU teammates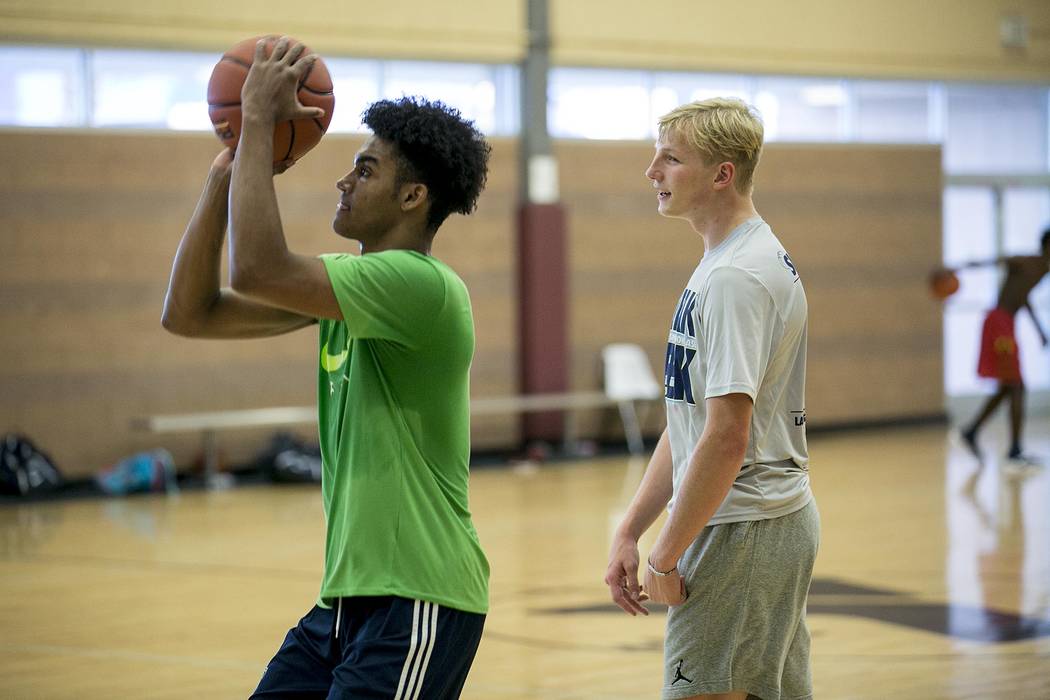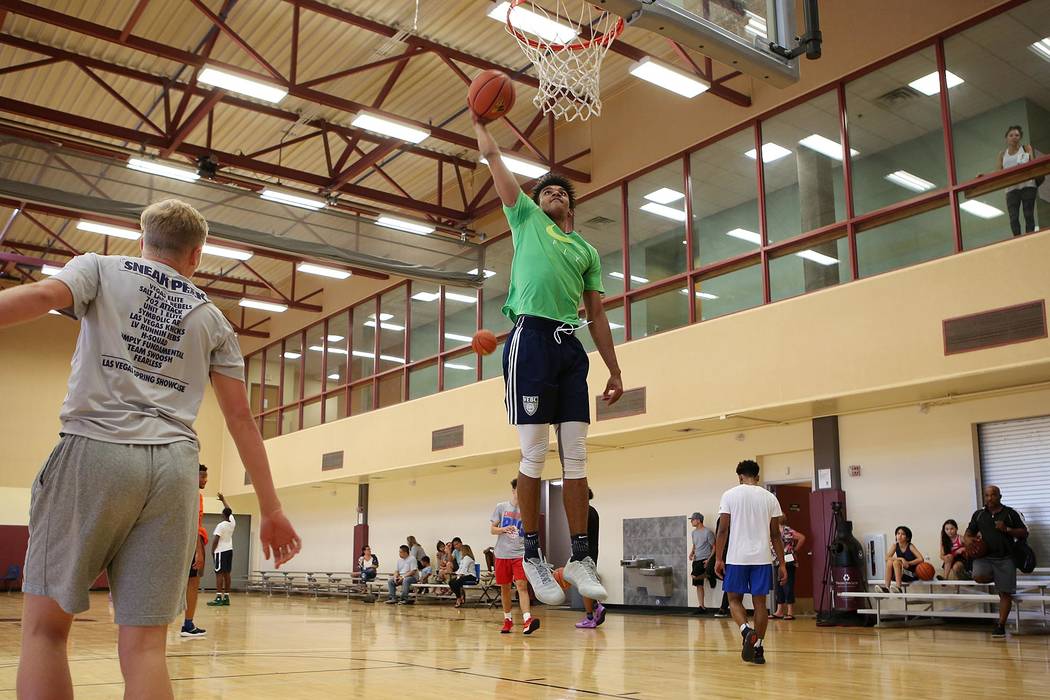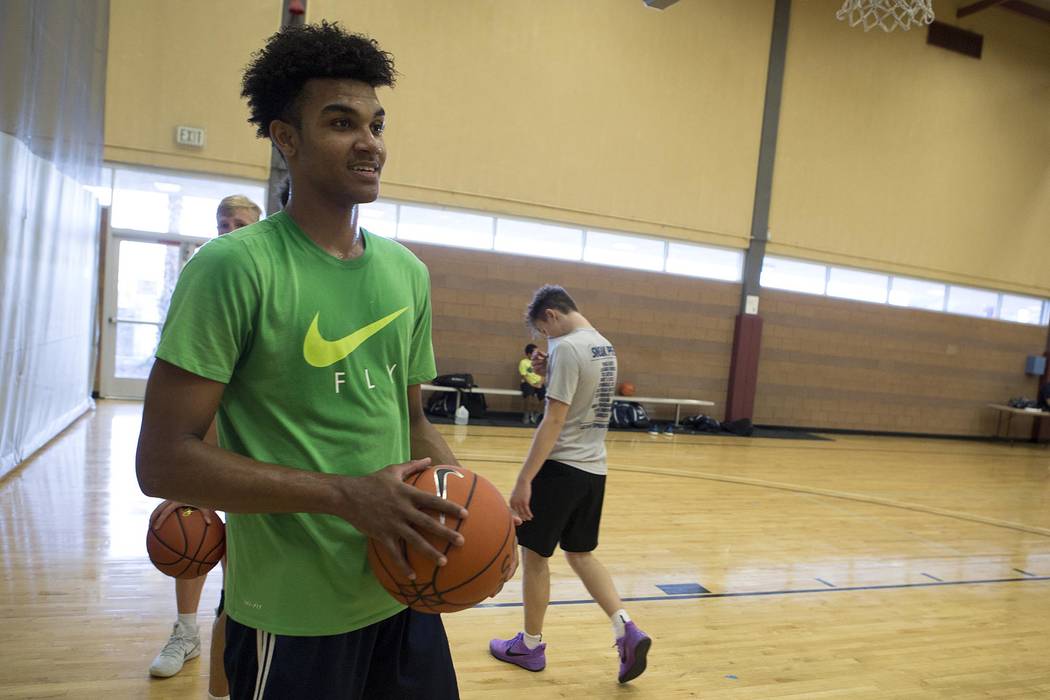 Jamal Bey laughed when he thought about it.
It was his best friend so it certainly wasn't in a malicious way. He said he waited a few months, but now that they're on the same AAU team, the Bishop Gorman guard has made sure to give Clark guard Trey Woodbury all kinds of grief for the Chargers blowing an eight-point lead with less than two minutes to play in last season's high school state title game to Bey's Gaels.
"Not when it happened," Bey said. "We had to wait like three months. It would have hurt too bad. Now we can talk about it and laugh a little."
Bey and Woodbury headline the Vegas Elite, the top local team playing the Fab 48 tournament at Gorman this week. It is one of the three big tournaments in town, where an estimated 3,500 teams from across the country will look to win it all.
"I've always dreamed about playing great players, great teams, and they just come here," Bey said. "It's easy. You go out of your home and play."
Bey is a three-star prospect who is garnering Pac-12 interest. He said he is leaning toward either Washington, Southern California or UNLV for college, and all three are intriguing for different reasons.
Washington produced last year's No. 1 overall pick in Markelle Fultz, and Bey's mom said they loved their trip to Seattle. USC is a short drive, and Gorman teammate Chuck O'Bannon is there. And UNLV is, of course, the hometown team. This week could help boost his recruiting stock and create some momentum for his high school season.
"At first, it was I want to be the best, I want to be the best," Bey said of his goals. "Now it's like, I just want to play. Win, win a state championship. I have individual goals like Gatorade Player (of the Year), but I just want to play."
Wherever Bey goes, he might be trying to pull Woodbury along with him. A four-star recruit ranked No. 99 in the nation by Rivals, Woodbury said it would be fun if he and Bey could play in college together. He wouldn't call themselves a package deal, but Woodbury also has offers from USC and UNLV.
While they are the top local kids, their AAU squad is far from just the Bey and Woodbury show. Sierra Vista's Maka Ellis, ranked as the No. 6 Nevada player in next year's class, and Bryce Hamilton, a UNLV target from California, are among players with local ties that give the Elite reasons to believe it can be successful.
"It definitely feels like an accomplishment to get us all together," said Ellis, who scored 52 points on Jan. 23 against Desert Oasis. "When we're together, then we can actually rep Vegas as a whole."
The Elite boast three of the top six players in Nevada for the class of 2018, according to 247Sports. The team lacks a true big man, which could hurt them later in the tournament, but on the perimeter it's tough to beat what the Las Vegas team features.
"Maka, Jamal and Trey, they're good enough to play with any wings in the country," Elite coach Rich Thornton said. "Those three are going to compete for Gatorade Player of the Year, and one of them is going to get it."
Contact Justin Emerson at jemerson@reviewjournal.com or (702) 387-2944. Follow @J15Emerson on Twitter.