Ex-Rebel Patrick McCaw released from hospital after hard fall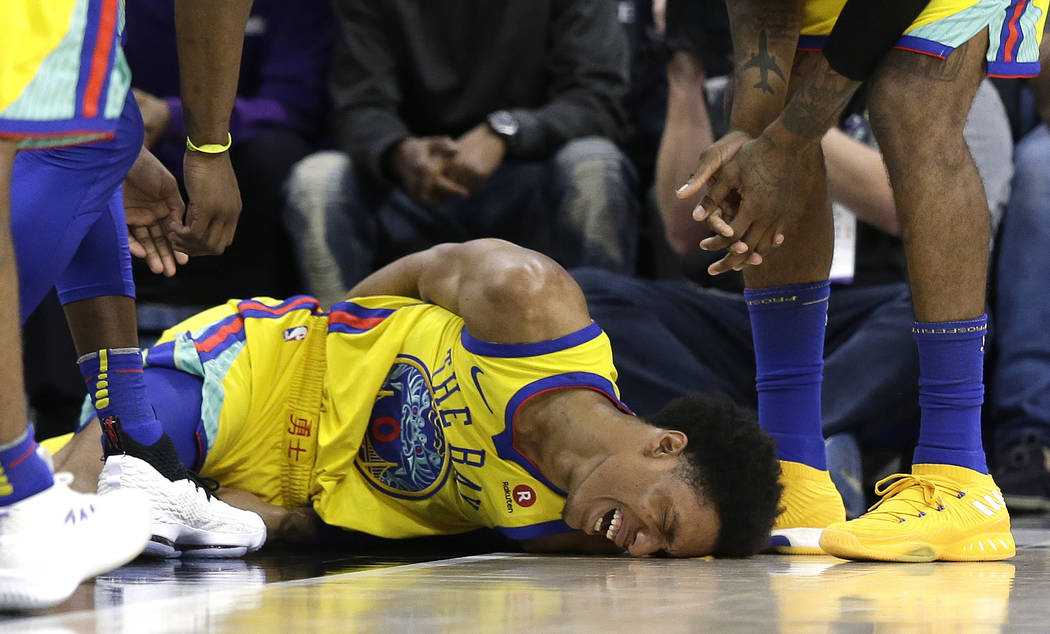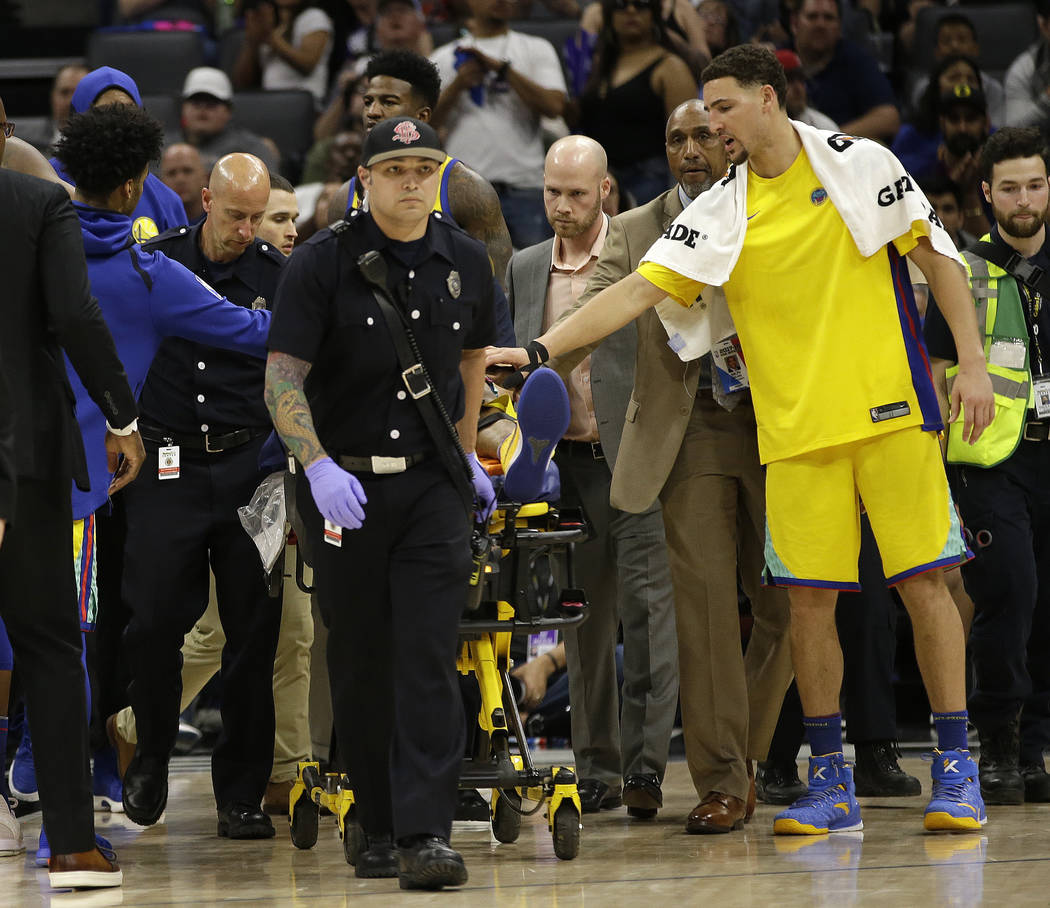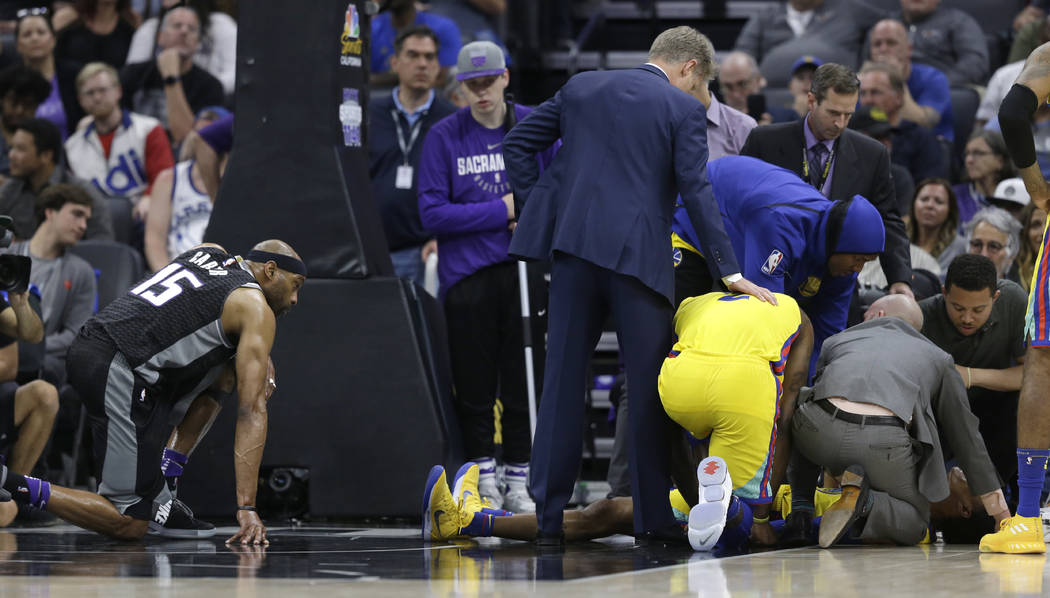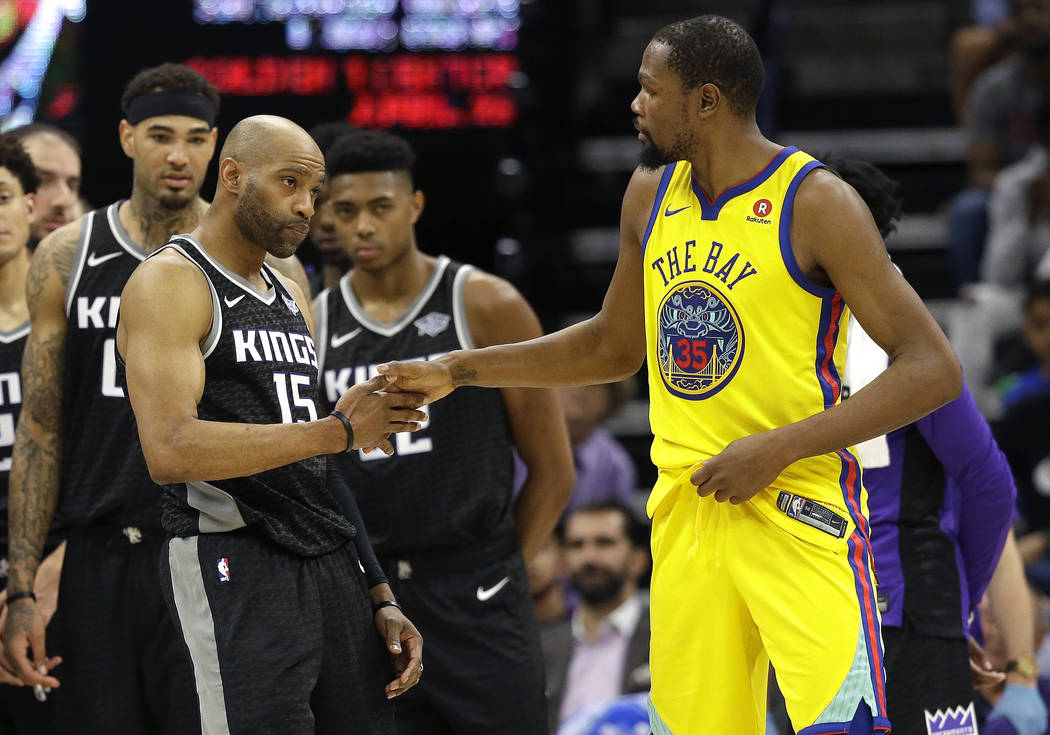 OAKLAND, Calif. — Golden State Warriors guard Patrick McCaw, a former UNLV Rebel, has been released from a hospital following a terrifying fall to the floor during Saturday's game at Sacramento.
The team also said Sunday that preliminary tests showed McCaw has no structural damage or problems with his nervous system after the freak injury.
Golden State announced that X-rays, a CT scan and an MRI "were all clear." McCaw was able to leave UC Davis Medical Center. He is scheduled to be re-examined by a specialist on Thursday and his injury — aside from anything related to the impact of the fall — will be listed as a bruised lumbar spine.
The second-year pro was taken away on a stretcher after a thud to the court following a foul by Sacramento's Vince Carter in the Warriors' 112-96 win.
McCaw, who appeared to be trying to dunk, did a scissor kick in the air over Carter's shoulder before landing hard on his back. He lay in agony for about 10 minutes as the crowd quieted. Carter, who was given a flagrant-one foul, knelt nearby as medical personnel from both teams along with Warriors coach Steve Kerr rushed onto the court.
Players for both teams eventually came to the floor and huddled in prayer as McCaw was placed on a stretcher and wheeled away with his neck stabilized.
McCaw at UNLV
McCaw played his final UNLV game March 10, 2016, as a sophomore. He was recruited by former Rebel coach Dave Rice, who is now an assistant at Washington.
He is playing in his second season with the Warriors, the NBA's defending champions.
In February, McCaw was linked in a Yahoo Sports report of players possibly receiving improper benefits from agents.