All 30 NBA teams to play in Las Vegas Summer League
January 30, 2018 - 11:03 am
Updated January 30, 2018 - 1:56 pm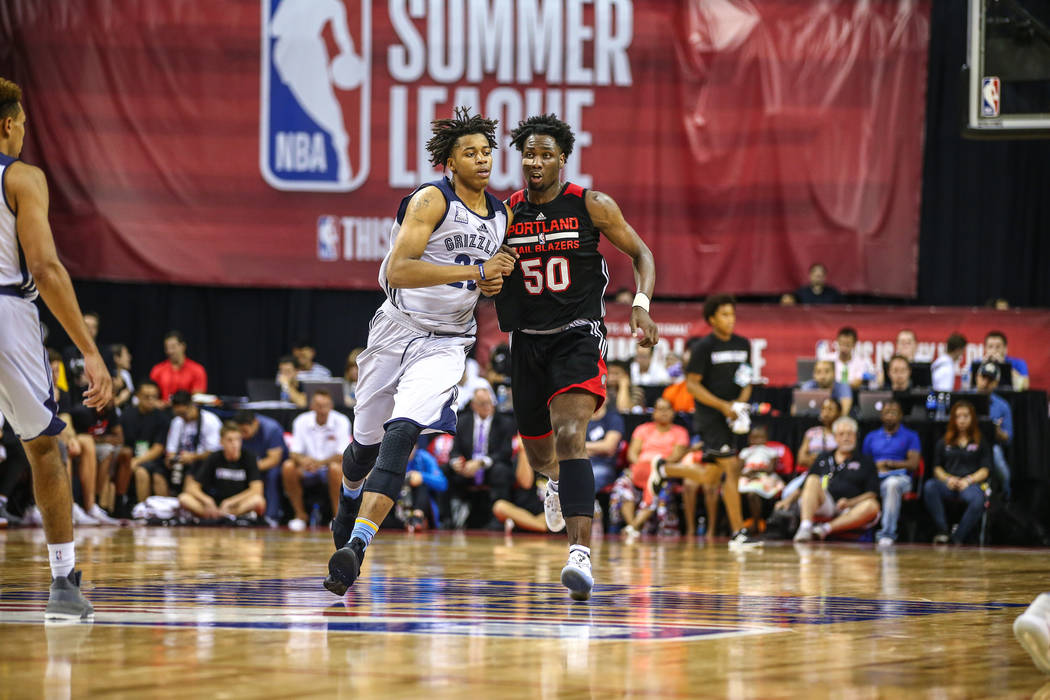 When the NBA Summer League in Orlando, Florida, shut down in November, it became clear Las Vegas was in line to get all 30 teams if the logistics could be worked out.
Organizers found a way to make it happen, and the NBA announced Tuesday this year's event at the Thomas & Mack Center and Cox Pavilion would host a complete field of rookie teams.
The Summer League will be July 6 to 17. Each team will play at least five games and up to eight.
"It's both an honor that people see the Vegas venue as a place they want to be, but it's also daunting from the fact we've never attempted something of this magnitude," founder and executive director Warren LeGarie said. "There are 30 percent more teams, so it's going to put a lot of strain on our ability to keep the product both viable and, more importantly, a product that the fans want to see."
To make it work, LeGarie said additional staff probably will be hired, and starting game times at each venue will move up an hour the first four days.
"We looked at a number of different scenarios, if it was going to be 26, 28 or 30 (teams)," LeGarie said. "One of our biggest concerns is making the league too many days, and with the 30 teams we could've eventually added another two days. Fortunately, with the scheduling model that (co-organizer) Albert (Hall) and our NBA partners put together, it's only going to be extended by one day."
This will be the 14th Summer League in Las Vegas. Last year's event drew record viewership, setting marks for total attendance (127,843) and for a single day (17,500). An average of 227,000 watched on ESPN and NBA TV, up 29 percent over 2016, and the Boston Celtics-Los Angeles Lakers game drew a record 1.1 million audience on ESPN.
Those numbers largely were driven with the presence of Lakers rookie Lonzo Ball, who was named the Summer League MVP. The Lakers, who have a strong local following, won the championship, defeating the Portland Trail Blazers 110-98 before an announced crowd of 10,304. Kyle Kuzma had 30 points and 10 rebounds.
Ticket information for this summer's event will be announced later.
Contact Mark Anderson at manderson@reviewjournal.com. Follow @markanderson65 on Twitter.
2017 Summer League
2017 Las Vegas All-NBA Summer League teams:
First team
Lonzo Ball, Lakers
John Collins, Hawks
Josh Jackson, Suns
Dennis Smith Jr., Mavericks
Caleb Swanigan, Trail Blazers
Second team
Cheick Diallo, Pelicans
Bryn Forbes, Spurs
Kyle Kuzma, Lakers
Wayne Selden Jr., Grizzlies
Jayson Tatum, Celtics