Celtics' Jaylen Brown has Renaissance Man touch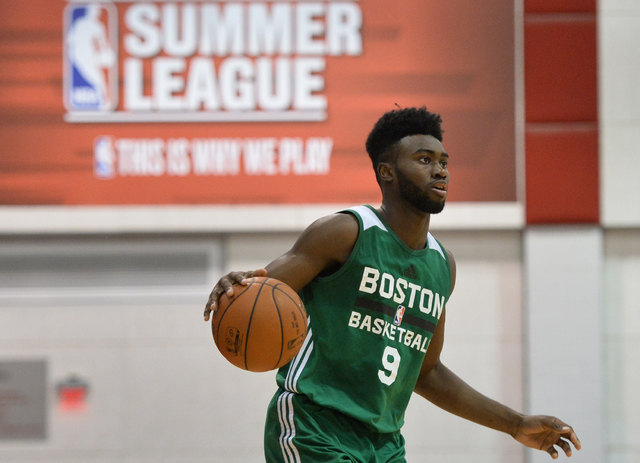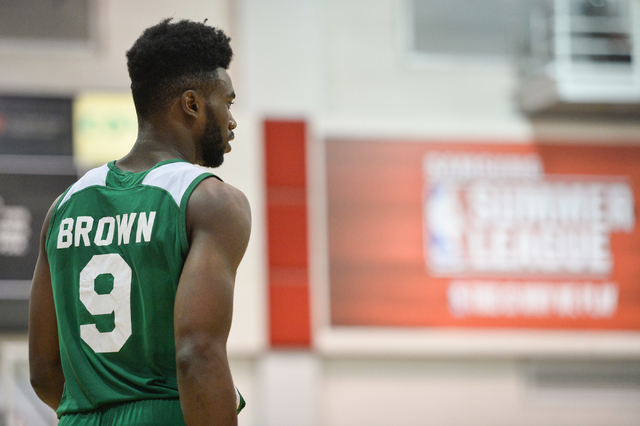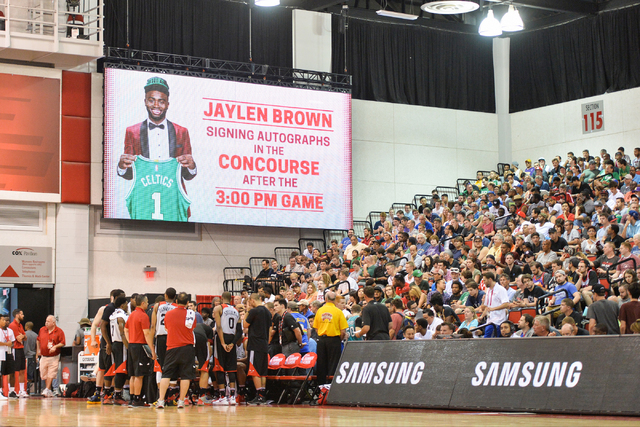 Unless the Dos Equis beer guy suddenly decides to play, Jaylen Brown is arguably the most interesting man in the NBA Summer League.
The Boston Celtics rookie forward, who was the No. 3 overall pick in June's NBA Draft, could've played college basketball anywhere he wanted to but chose Cal for its strong academics.
Brown averaged 14.6 points and 5.4 rebounds as a true freshman last season en route to earning Pac-12 Freshman of the Year honors. Perhaps more impressively, he was the first freshman at Cal to take a graduate school course in the master's degree program on Cultural Studies of Sport in Education and aced it.
"Some of the stuff I learned in that class, I'll probably take with me for the rest of my life," he said. "It was a little bit harder and people didn't want me to have that type of load going into school. They wanted me to focus more on basketball. But I took it on because I challenge myself academically as well."
The 19-year-old picked up Spanish during his one season at Cal, is learning French from Celtics teammate Guerschon Yabusele — a fellow first-round pick from France — and wants to learn five languages by the time he's 25.
The 6-foot-7-inch, 233-pound Brown doesn't always eat meat, but when he does … he's actually a vegetarian. The Marietta, Georgia, native also is a big Barcelona soccer fan, plays acoustic guitar and is an avid chess player who was captain of his middle school chess team.
Brown took an elective chess class at Cal, much to the surprise of the other students.
"They were kind of like, 'What is he doing here? Is he lost?' " Brown said. "I learned a lot. It was fun playing the game against some of the smartest people in the world."
The scholarly Brown said he enjoys chess because it's "a thinking game."
"It's a measure of acuity," he said. "I like challenging people's minds to see how they think. It's interesting to see if they're aggressive offensively or if they try to secure their pieces a lot.
"Typically in a chess game, if you understand how they play chess, you kind of understand how they are."
The Celtics — who've made 12 draft picks, including five first-rounders, the past three years — are hoping Brown becomes one of the key pieces of their future.
An aggressive slasher and potential defensive stopper, Brown got to the free-throw line 17 times and had 16 points, six rebounds and two blocks in his NBA debut on July 4 in Utah's Summer League.
He hyperextended his right knee in the win over the Philadelphia 76ers — during which Brown swatted away a shot by top overall pick Ben Simmons — and it was still sore Saturday, when he made only three of 13 shots in his Las Vegas debut against the Chicago Bulls.
"Jaylen brings a defensive mindset," Boston's Summer League coach Jamie Young said after Saturday's 71-62 loss. "He missed a couple shots around the rim that I think he'll eventually finish.
"A lot has been thrown at Jaylen the last two weeks. But he's getting there. He's picking it up."
Brown was 0-for-6 from the field but scored five points on free throws and had four rebounds, three assists and two blocks in Sunday night's 87-74 loss to the Phoenix Suns at the Thomas & Mack Center.
While he's still trying to adjust to the faster pace of the pro game, Brown said the wide-open style is tailor-made for him.
"The NBA is suited for me because there's so much space and a lot of room to drive," he said. "I thrive in transition and try to get to the free-throw line."
Being the unhyped third pick in what was widely regarded as a two-player draft in Simmons and Brandon Ingram, the No. 2 pick by the Los Angeles Lakers, is something that will drive Brown.
"Absolutely," he said. "Everything is fuel to the fire. I said it before, I'm not trying to be a top-three pick. I didn't care about the pick. I'm trying to be a top-three player in the league one day.
"It's all about getting better. The biggest room in the world is the room for improvement. So it's just time to get better."
Stay thirsty, my friends.
Contact reporter Todd Dewey at tdewey@reviewjournal.com or 702-383-0354. Follow him on Twitter: @tdewey33