North Texas, UAB survive in NIT semifinals at Orleans Arena
Updated March 28, 2023 - 11:16 pm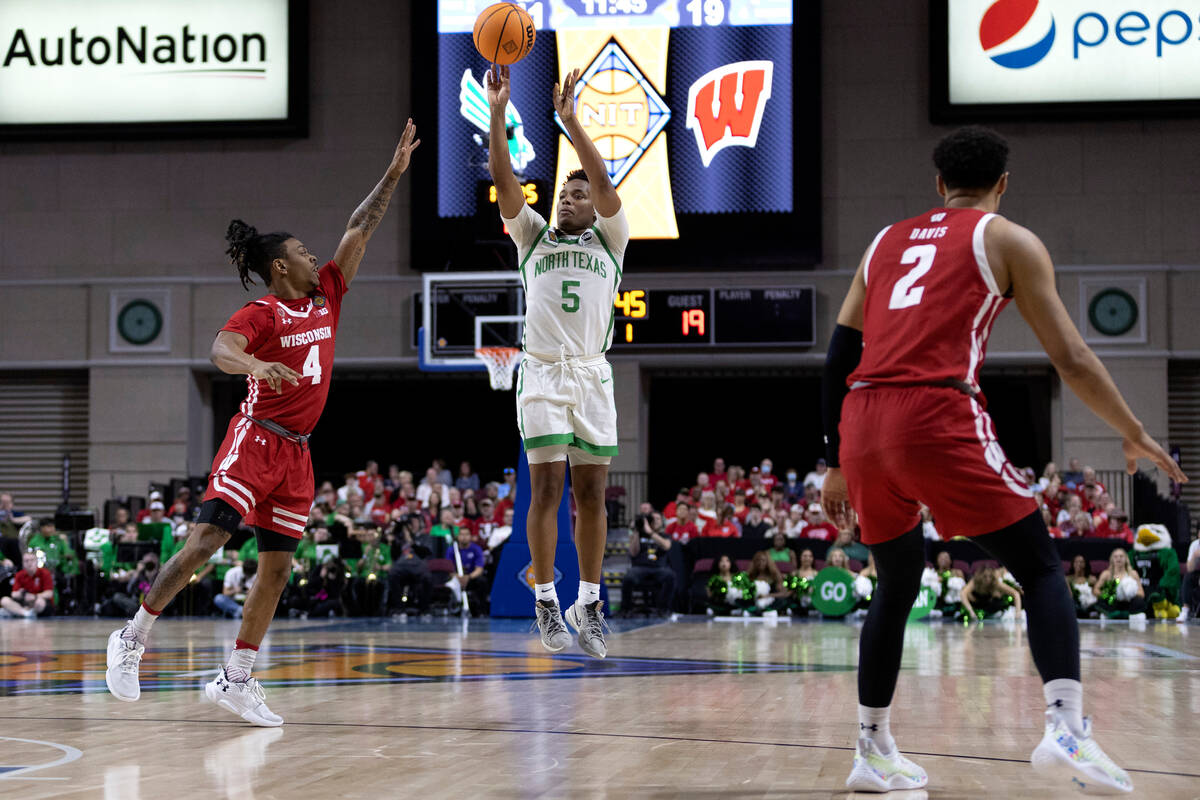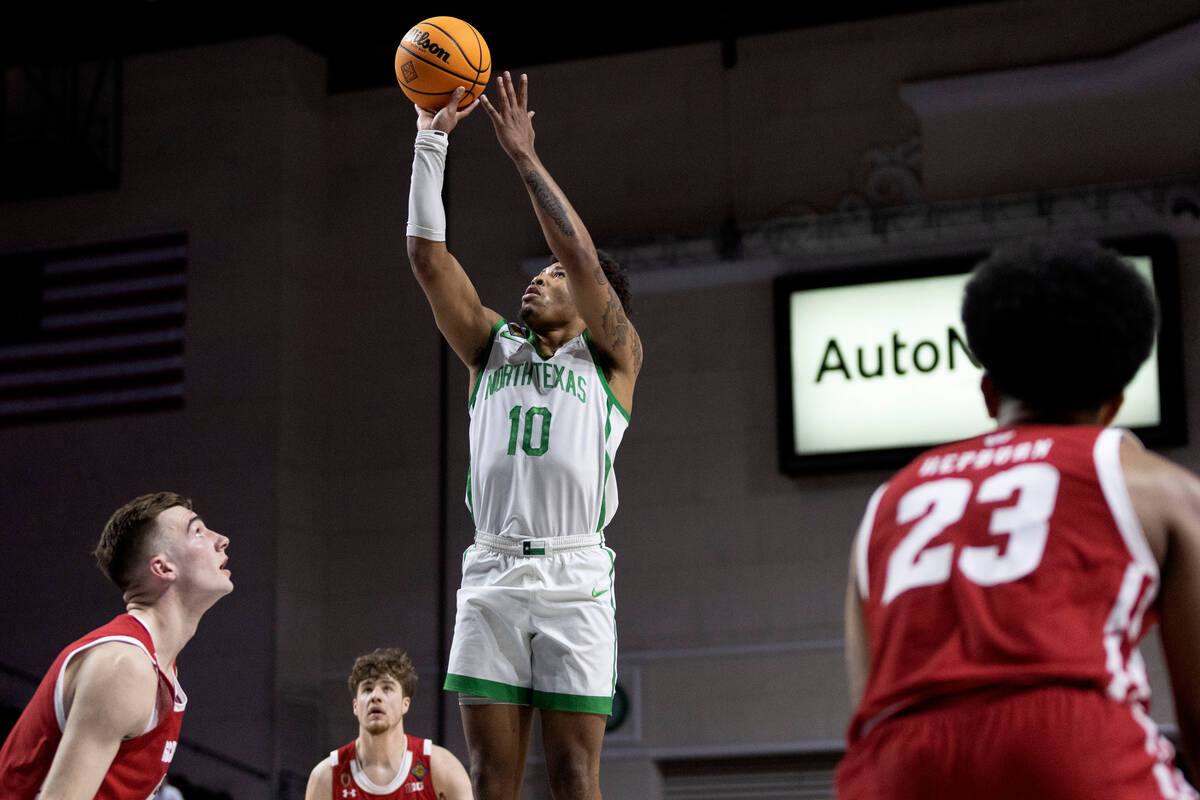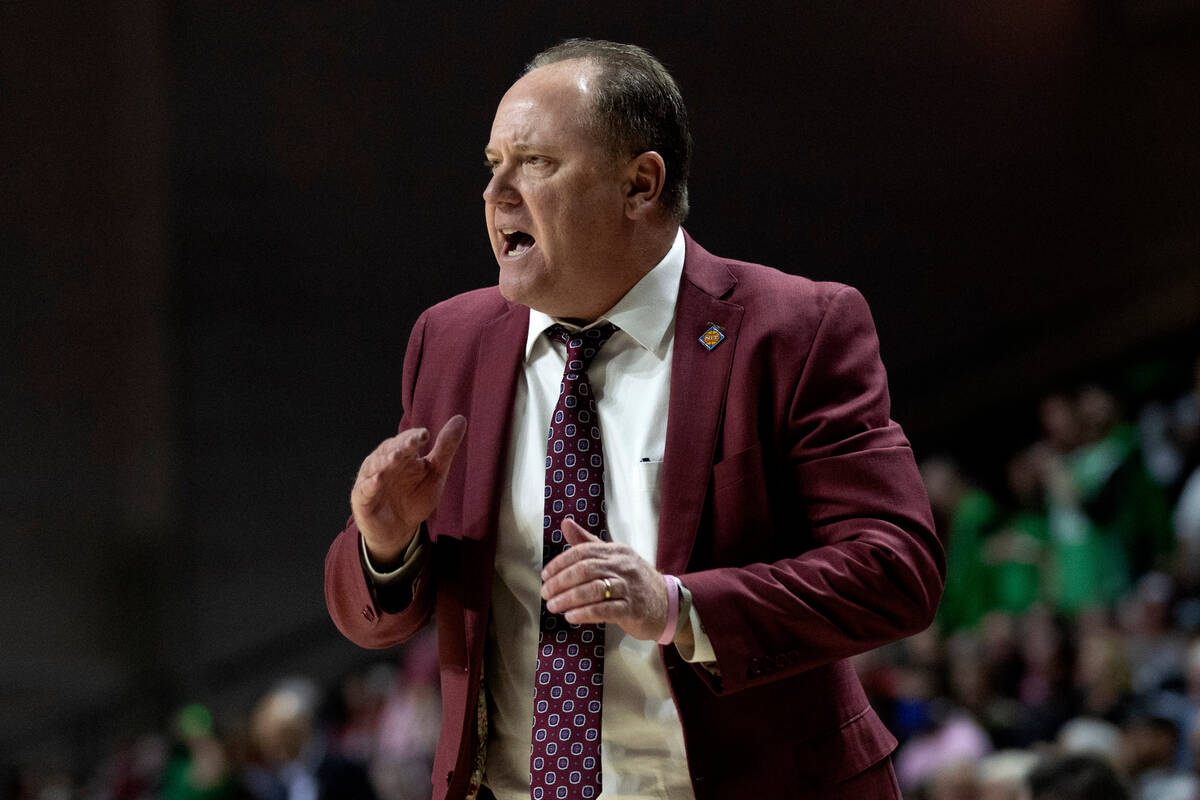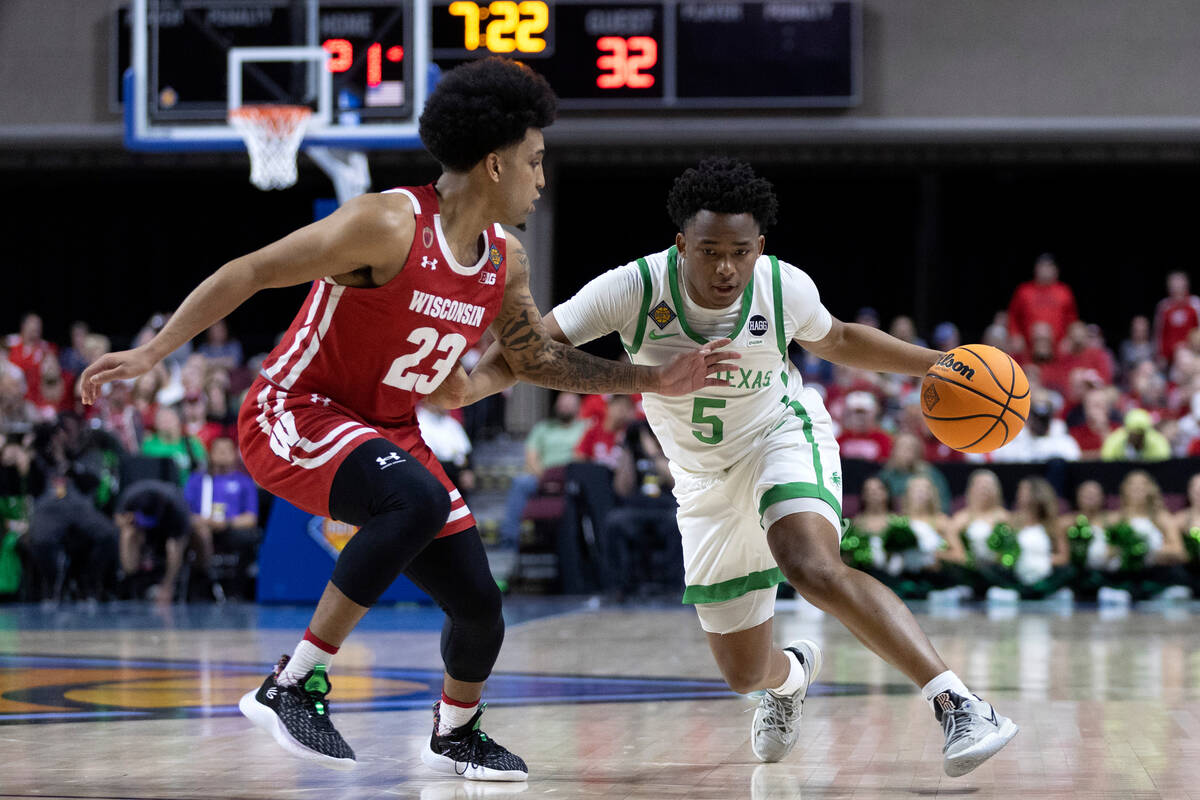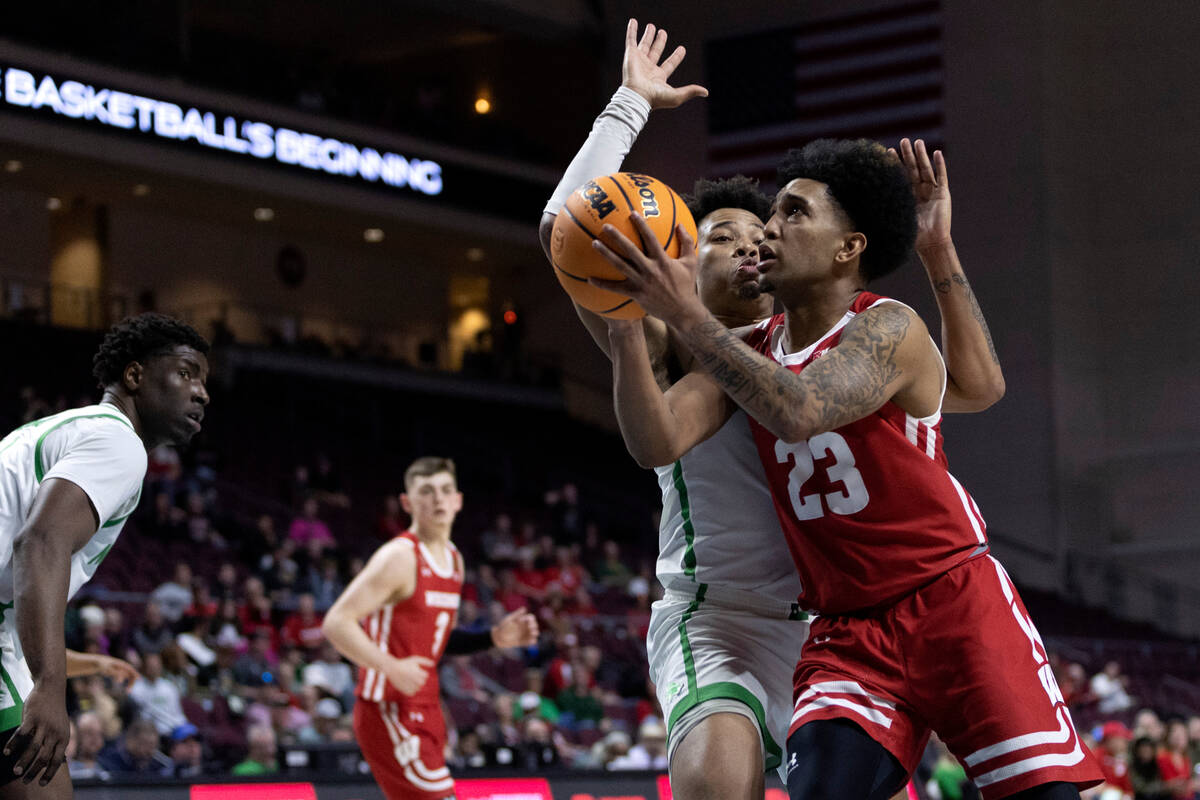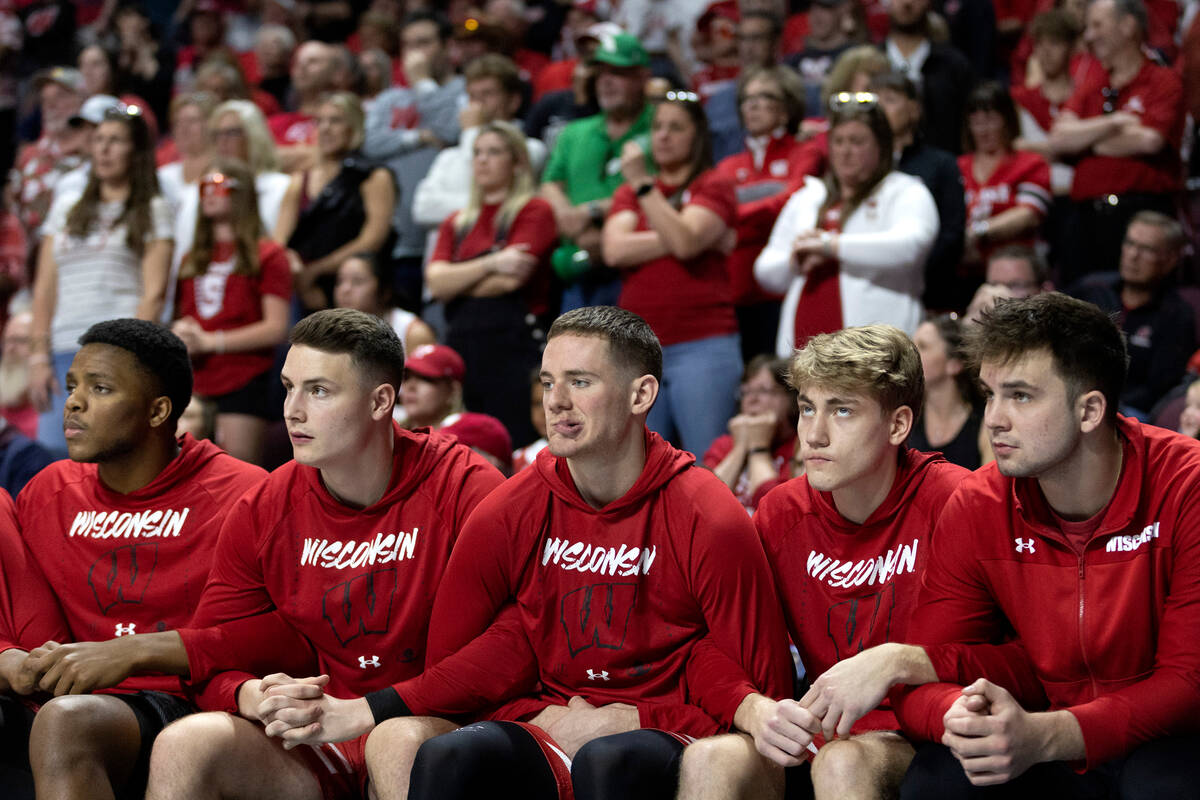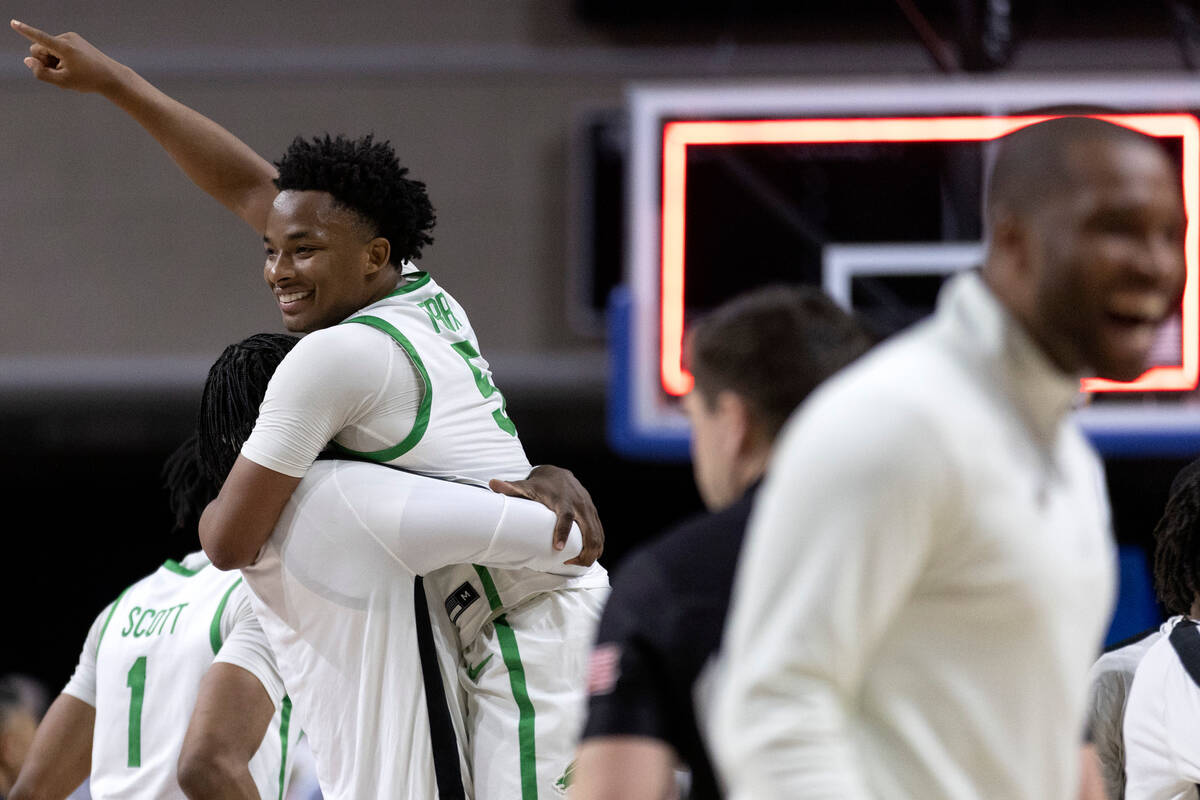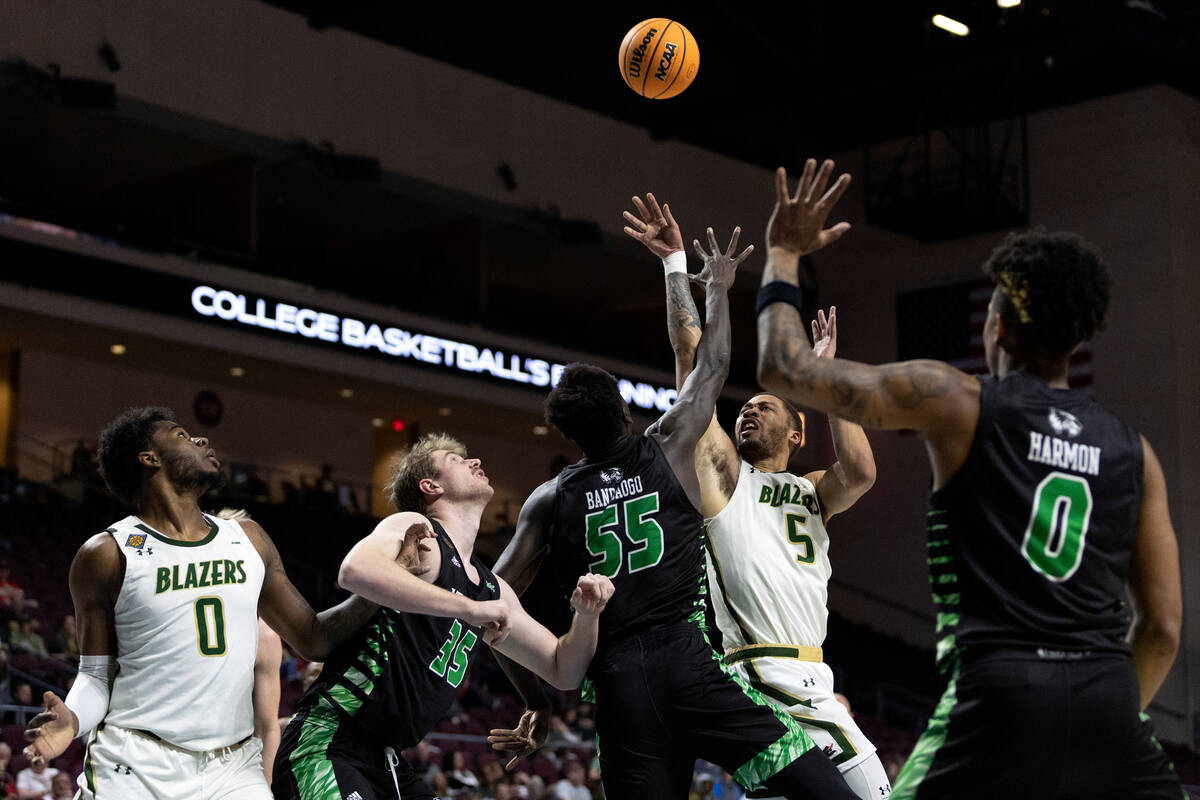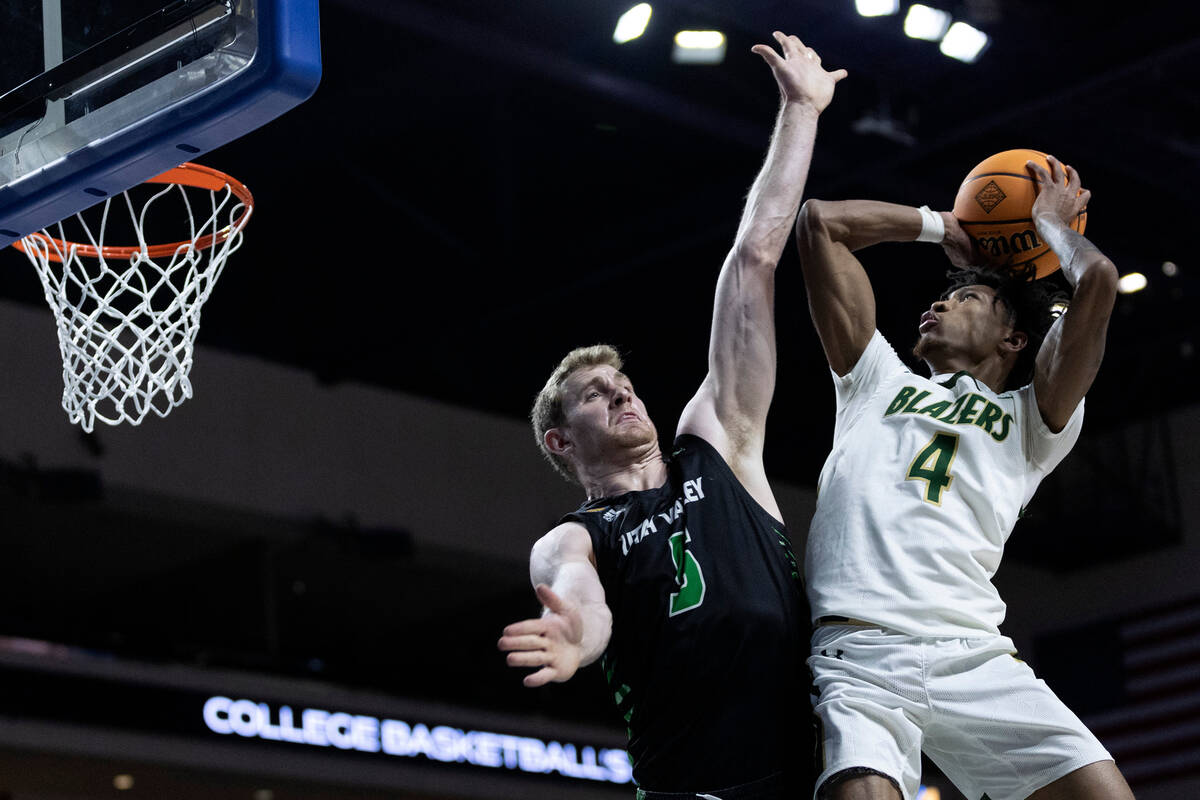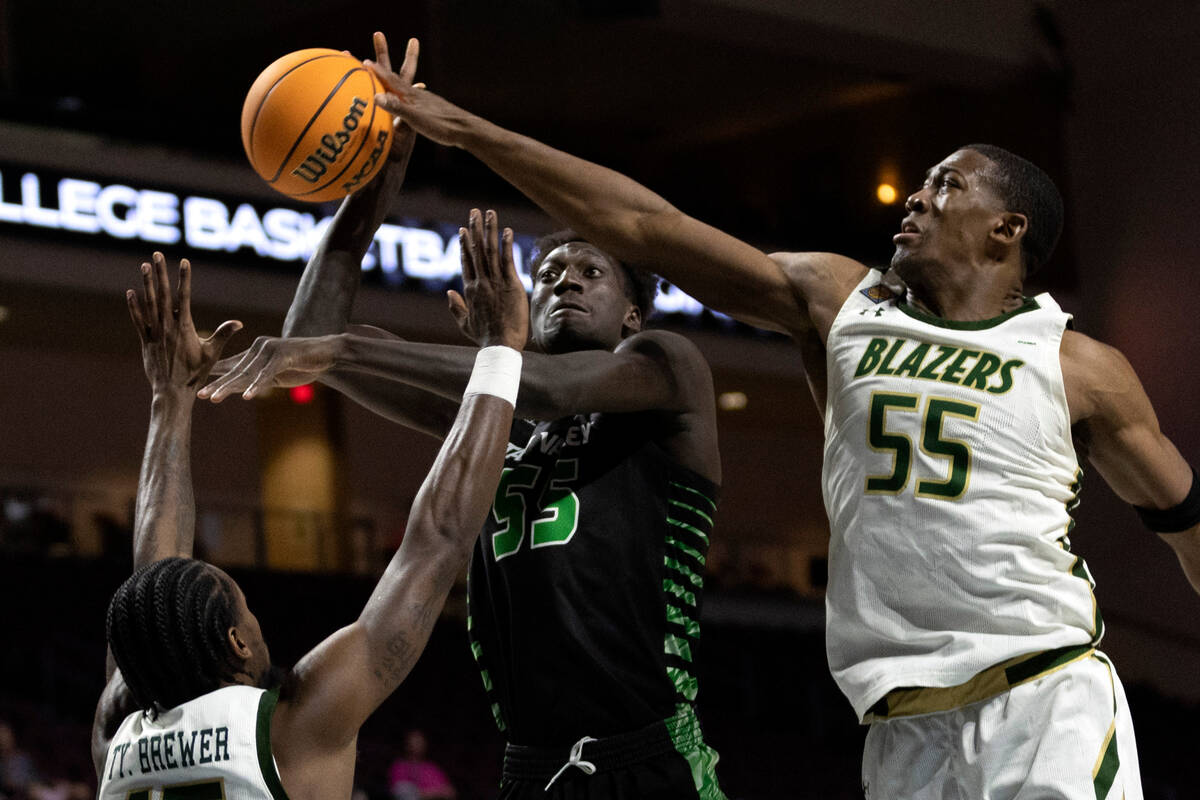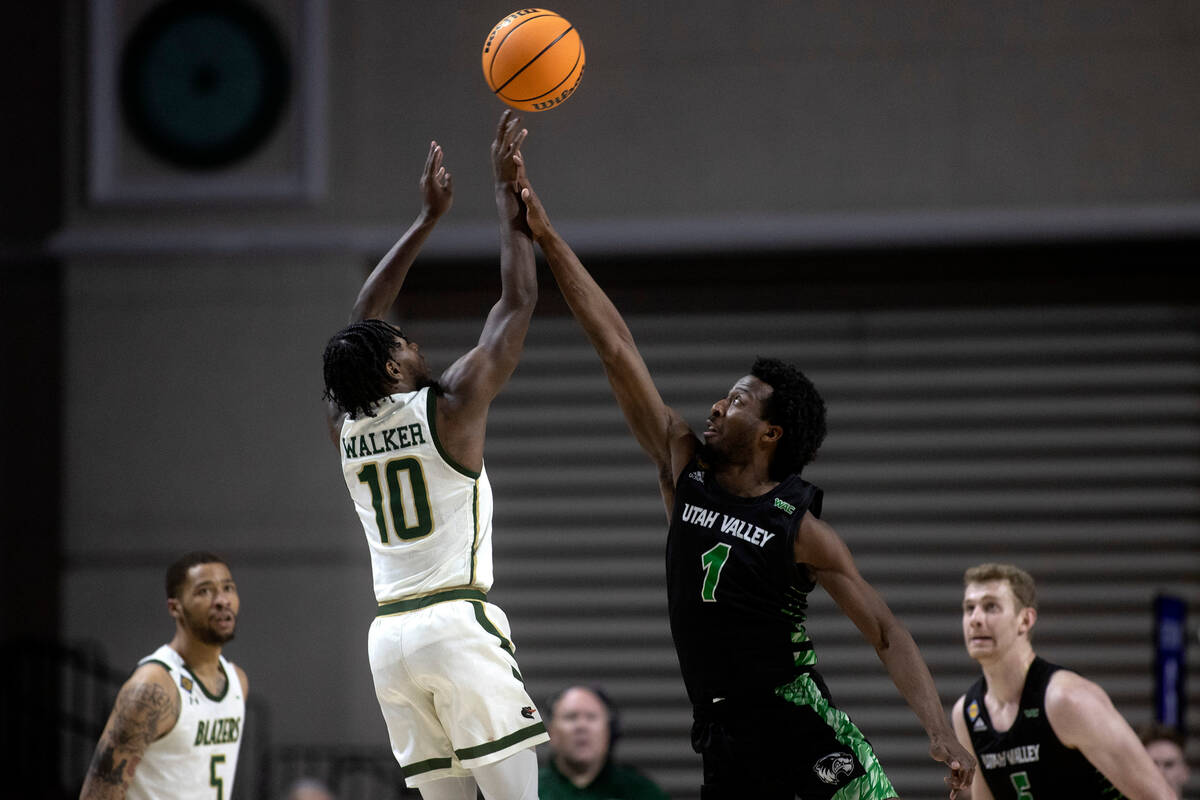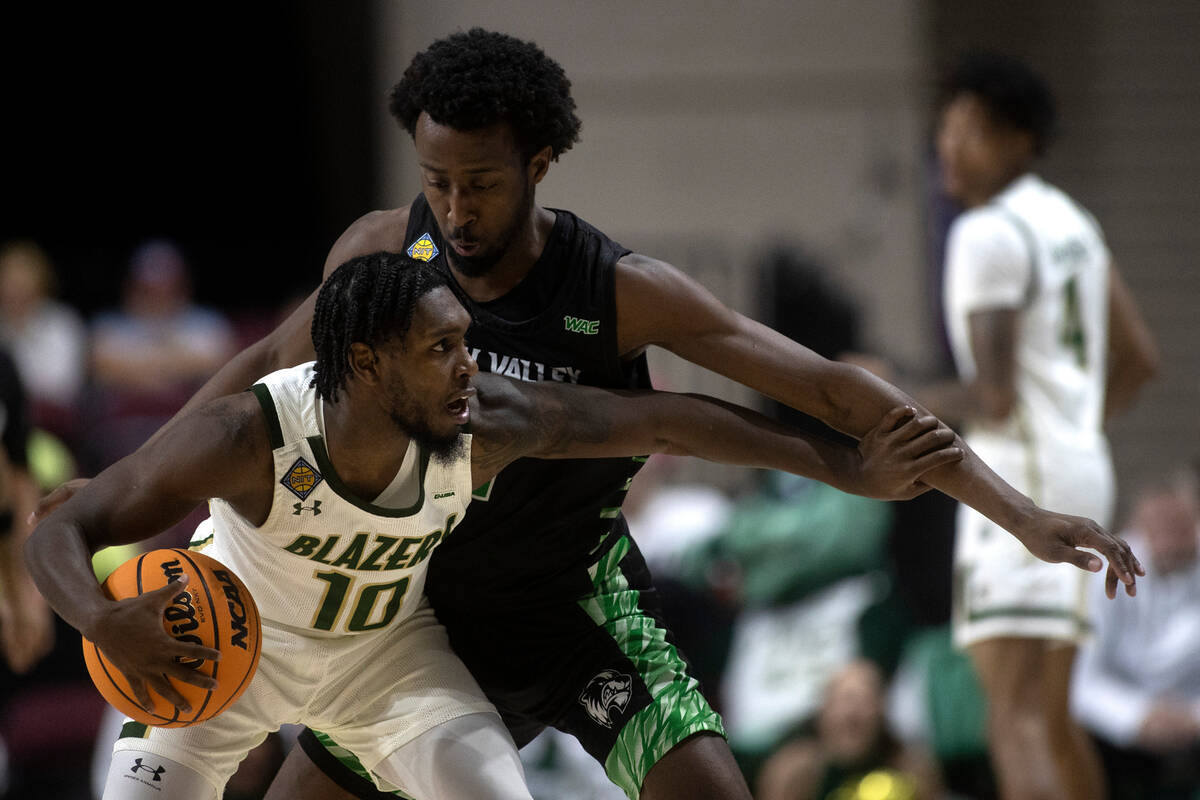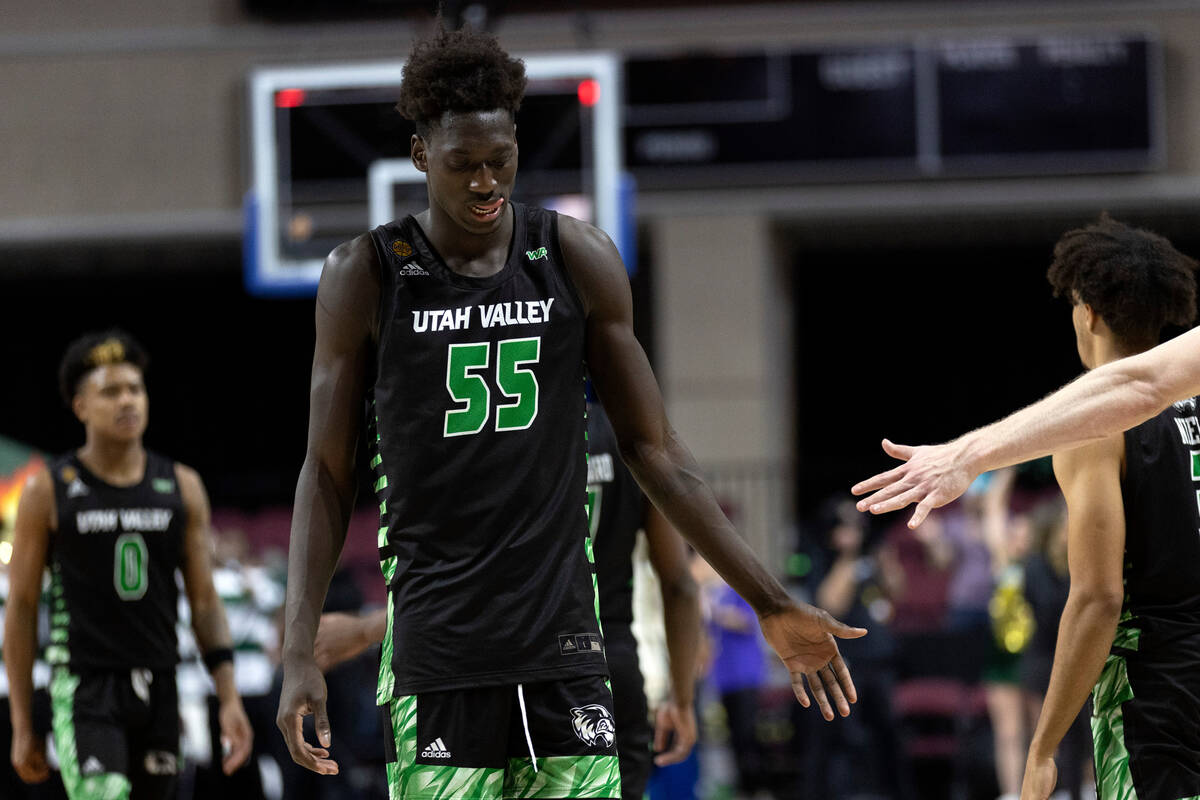 All it took for North Texas to put the clamps on Wisconsin's Chucky Hepburn after a red-hot start were some words of encouragement from Conference USA player of the year Tylor Perry.
"TP just kind of yelled at me," Kai Huntsberry said with a smile.
Whatever he said clearly worked. Hepburn missed his last seven shots after starting 5-for-5 from 3-point range, and the entire Badgers roster went cold as the Mean Green rallied for a 56-54 win in an NIT semifinal game Tuesday night at Orleans Arena.
Alabama-Birmingham (29-9) won the second semifinal 88-86 in overtime against Utah Valley (28-9) and will take on North Texas (30-7) in the championship game at 6:40 p.m. Thursday. The Conference USA foes split a pair of games during league play.
Tuesday's games continued a show of strength for the conference, with regular-season and tournament champion Florida Atlantic set to play in the Final Four on Saturday.
Ty Brewer equalled a career-high with 30 points on 13-of-17 shooting for UAB, and Eric Gaines scored seven of his 13 points in the extra session of the victory.
Both semifinal games of the first NIT session in Las Vegas came down to the final seconds.
In the first game, Hepburn wasn't alone in getting shut down by the stifling defense of North Texas. The Badgers (20-15) didn't score over the final 9:07, allowing the Mean Green to close the game on a 14-3 run.
Still, Wisconsin had one last chance. After an offensive rebound, coach Greg Gard called timeout with 5.8 seconds remaining. The Badgers made too many passes and never got a shot off, eventually hearing the final buzzer during a mad scramble for the loose ball in the corner.
"I thought the last play was just kind of awesome," North Texas coach Grant McCasland said. "I mean, we walled them up, made them make an extra pass; walled them up again and made them make another extra pass, then we had two guys dive on a loose ball, and the game is over. Man, just felt like that's how our guys attacked the entire second half defensively."
The Badgers led by as many as 14 points in the first half, but missed their last 10 shots and 15 of the final 16.
Hepburn led the way with 15 points, all in the first half. Wisconsin made just six of 25 attempts after the break and led 54-46 when Connor Essegian made a 3-pointer with 9:07 remaining.
North Texas took its first lead of the game on a short jumper by Moulaye Sissoko with 2:07 left.
Perry finished with 16 points for the Mean Green. Huntsberry had 12 points, five rebounds and four assists.
"We've been in every situation in our conference," Perry said. "So the experience and being here before, we can't be rattled. We knew Wisconsin was a good team. They were going to make their run. We just have to stay us through the course of the 40 minutes, and that's what we did tonight."
UAB also let a double-digit lead slip away, but the Blazers overcame a 5-for-23 shooting night by the nation's fourth-leading scorer, Jordan "Jelly" Walker, and held on in overtime to advance when Clark High School product Trey Woodbury's desperation heave from 75 feet was off target.
"I thought I could hit it, but it didn't go in," he said. "To the buzzer, we thought we could win it and we just continued to fight, so I'm just proud of the guys for that."
Woodbury, a transfer from UNLV, had 16 points, 12 rebounds and six assists in his final collegiate game, but it wasn't enough.
After the Wolverines took a quick lead in overtime on a pair of free throws, Gaines scored five quick points as part of a 7-0 run, and the Blazers didn't trail again.
"We have experience in tight games and we have experience against quality teams, and you just have to make sure that you execute at a high level," UAB coach Andy Kennedy said. "And ultimately teams that advance are teams that can make plays, and fortunately for us tonight we made one more play."
Brewer added 12 rebounds, and Walker finished with 17 points, five rebounds and six assists.
Contact Adam Hill at ahill@reviewjournal.com. Follow @AdamHillLVRJ on Twitter.
Up next
Who: North Texas vs. Alabama-Birmingham
What: NIT championship game
When: 6:40 p.m. Thursday
Where: Orleans Arena
TV: ESPN2
Line: UAB -1½, 126½