Steph Curry's daughter steals show again, but not everyone is thrilled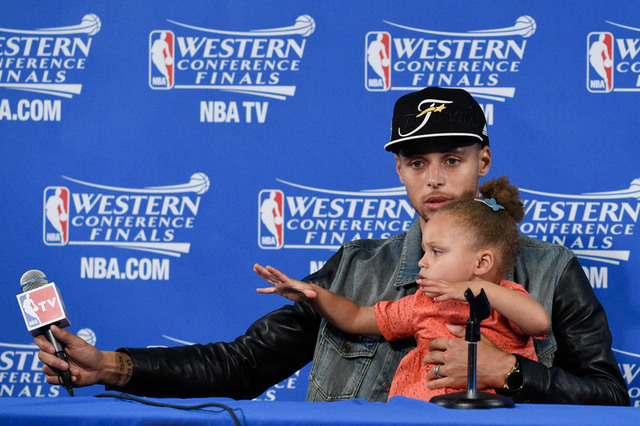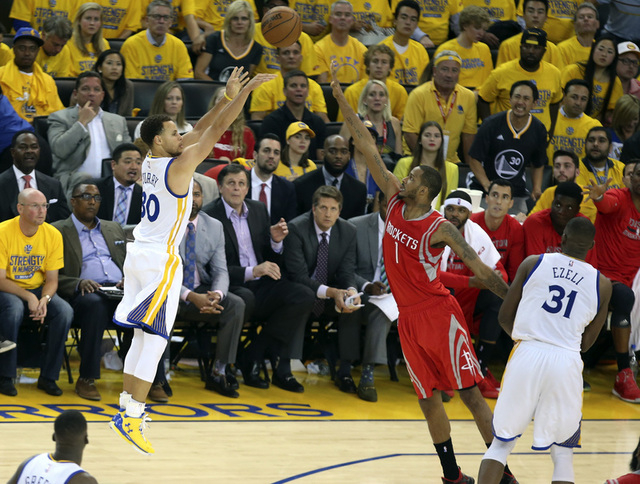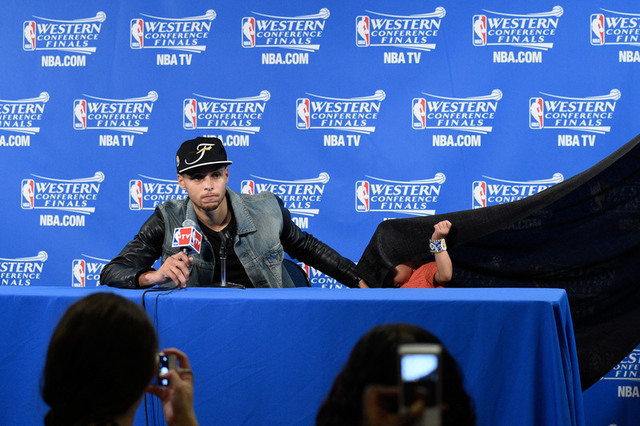 There was a legitimate debate around water coolers and on sports radio stations around the country about whether it was appropriate for Golden State's Steph Curry to bring his daughter with him to the news conference following the Warriors Game 1 victory over Houston.
Sure, the adorable Riley stole the show with her silliness and fake yawns. What warm-blooded American could resist smiling watching her antics?
A news conference is, however, a legitimate work environment and there are reporters in the room just trying to do a job.
Nobody ever feels bad for the media and to outsiders the whole process certainly appears a bit mundane, but people are working.
Both sides of the argument made legitimate points, though it was pretty obvious the vast majority of neutral observers were on the side of letting Riley Curry have her moment.
Then came Wednesday night.
Steph Curry and the Warriors wrapped up the Western Conference Finals with a home win over the Houston Rockets and it was once again time for the league's MVP to answer questions in the press room.
And there was Riley once again in tow.
This time, it felt disrespectful.
Curry knew the debate had raged on and knew some reporters had seen his inclusion of his daughter as a prop at the news conference as a blatant dismissal of the importance of their job.
While that may have been an overreaction, the message was pretty clear on Wednesday night.
Riley Curry was once again cute, adorable and hilarious. She played hide-and-seek on the stage, interrupted one of her dad's answers to ask for help putting on a bracelet and even repeatedly belted out a line for the chorus of the Big Sean hit "Blessings," after Steph had used the word "blessed."
It was great.
Except for the people trying to get their job done. The first game was probably an unfair overreaction by several media folk to what was a very genuine and organic moment. This time, Curry knew exactly what he was doing.
In the end, the offense is very minor.
Nobody can fault Curry for wanting to show his daughter off to the world and share a great moment with her.
Those who are quick to dismiss the media's complaints as nothing more than whining should probably consider how they would like to have someone's kid acting up during one of the most stressful parts of their work day.
Most likely, their feelings would be a bit different.