WCC champ Gonzaga set for unfamiliar NCAA Tournament experience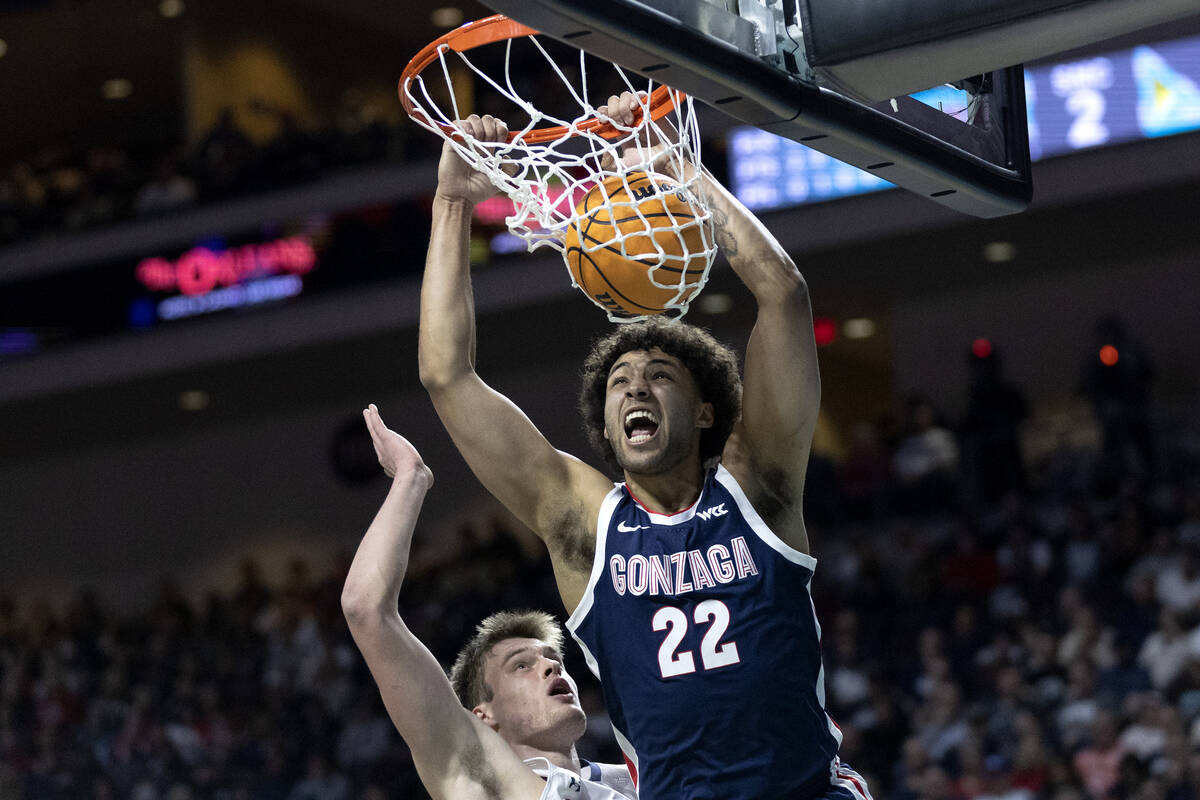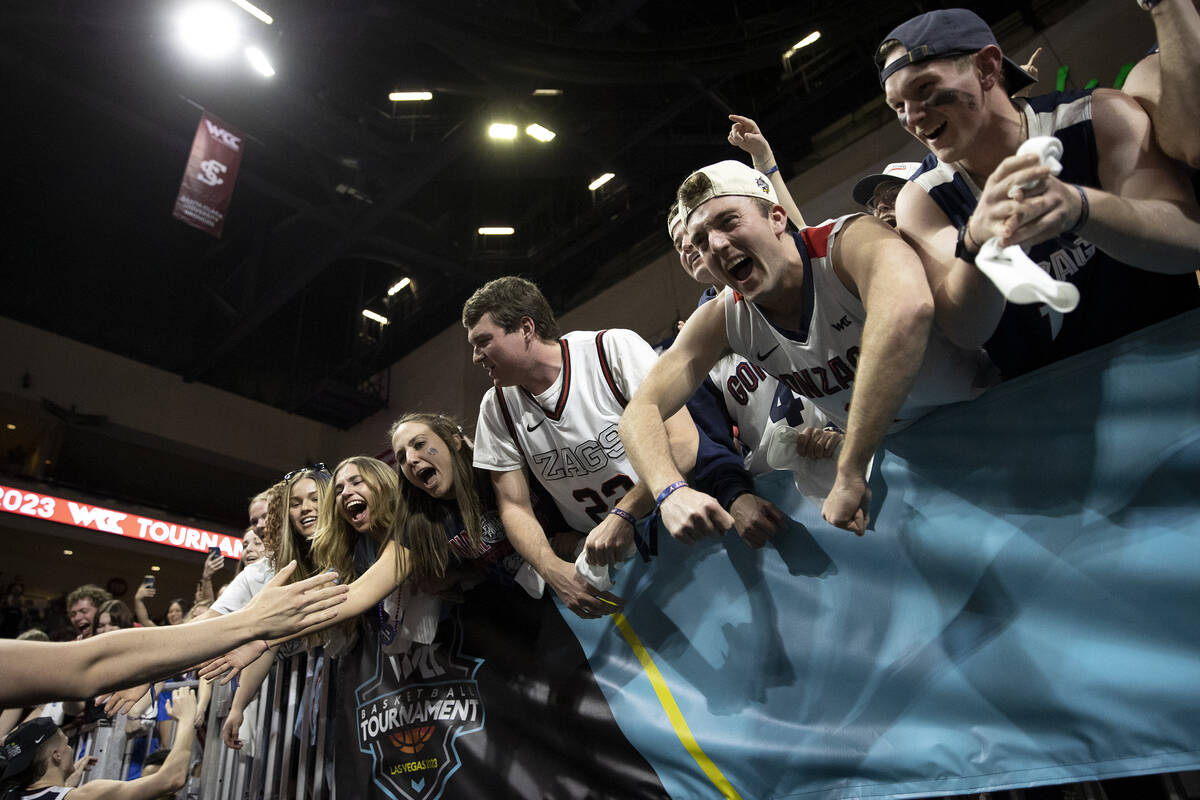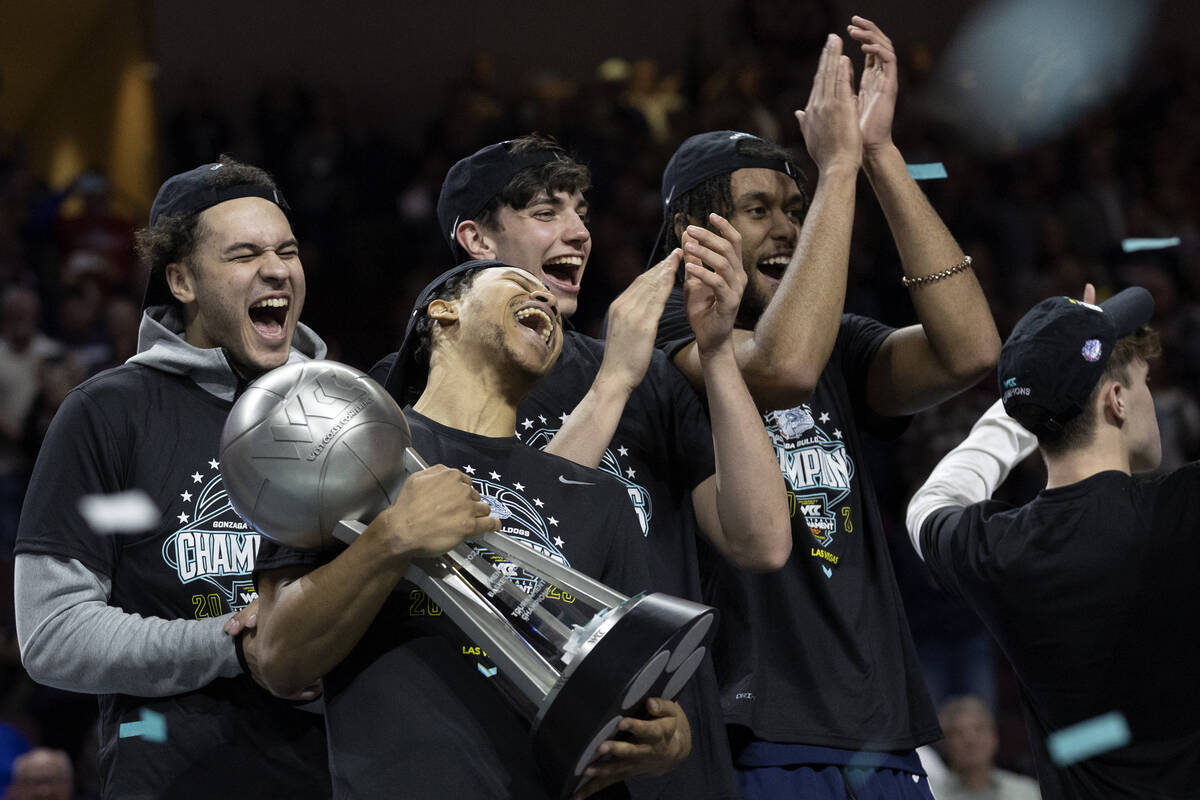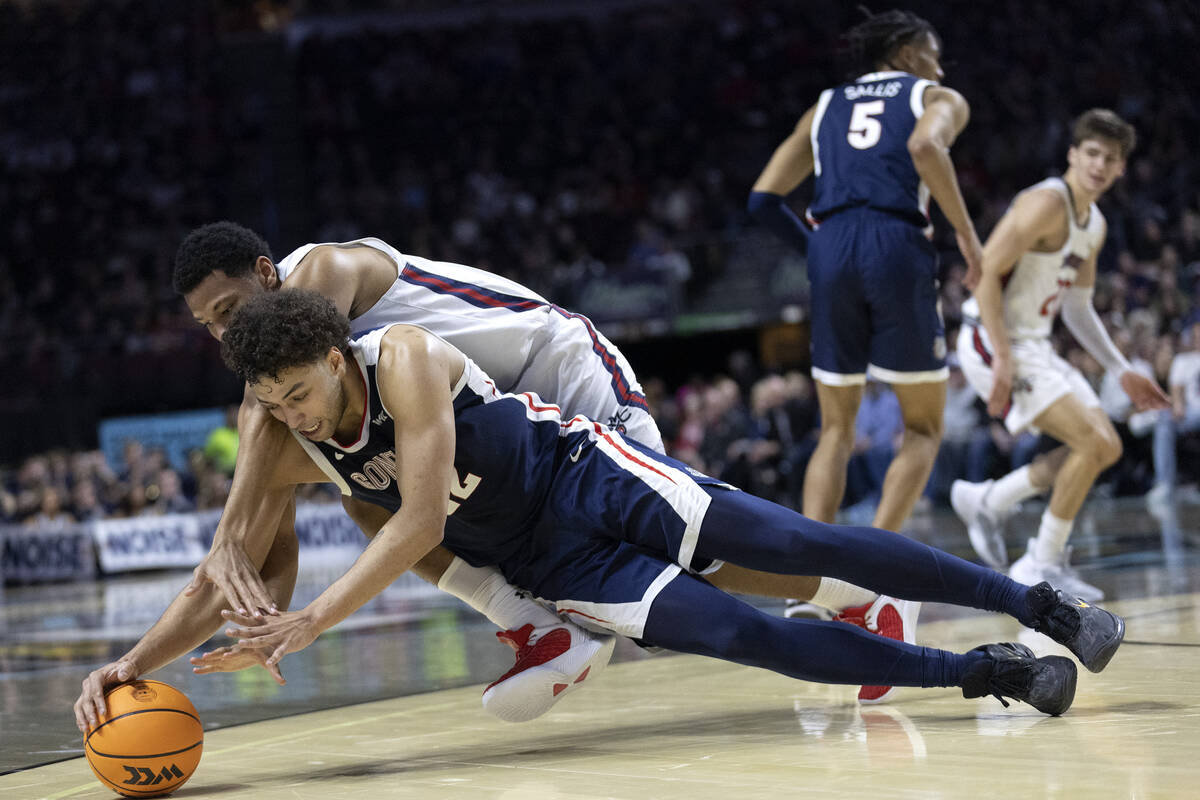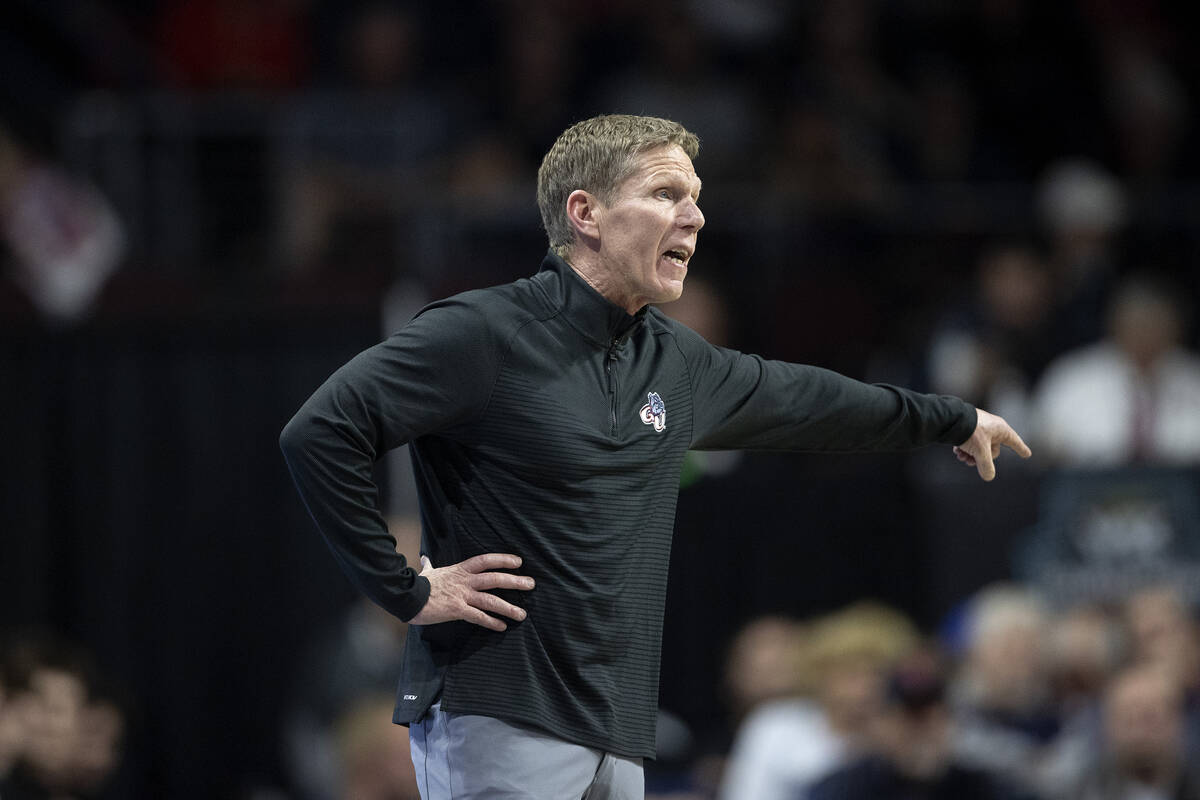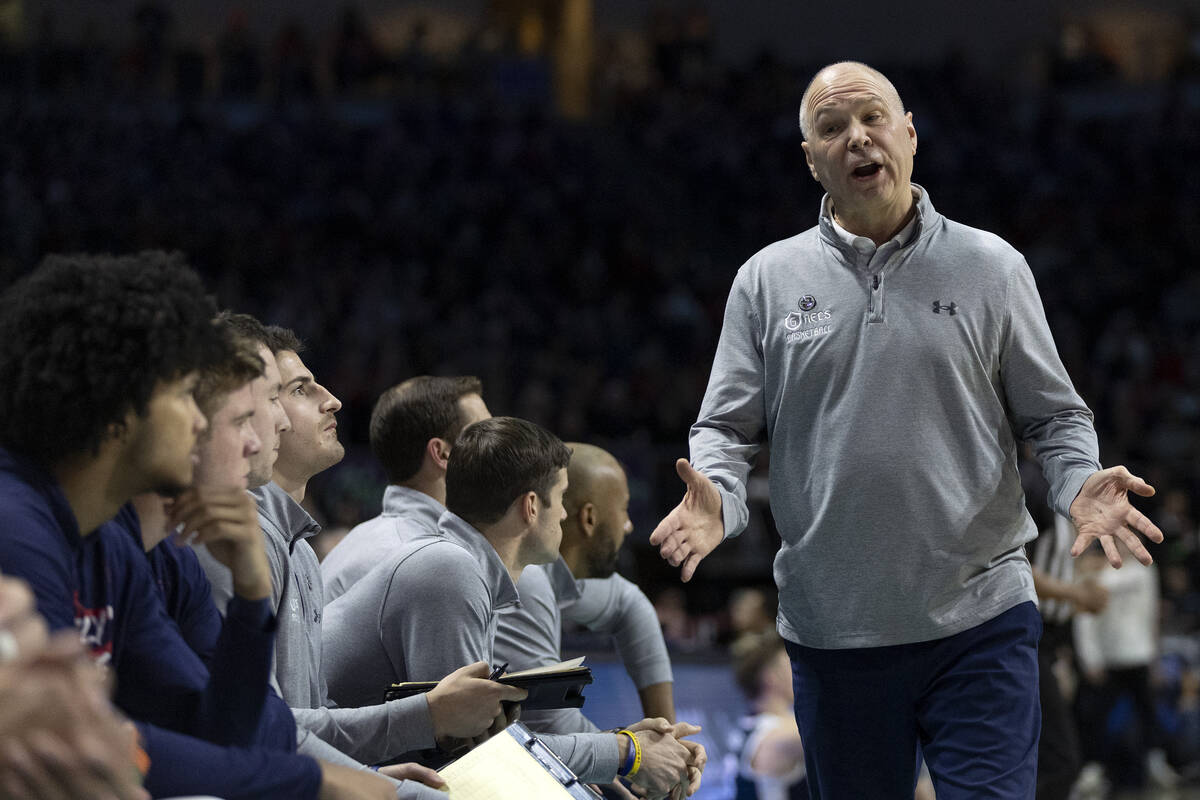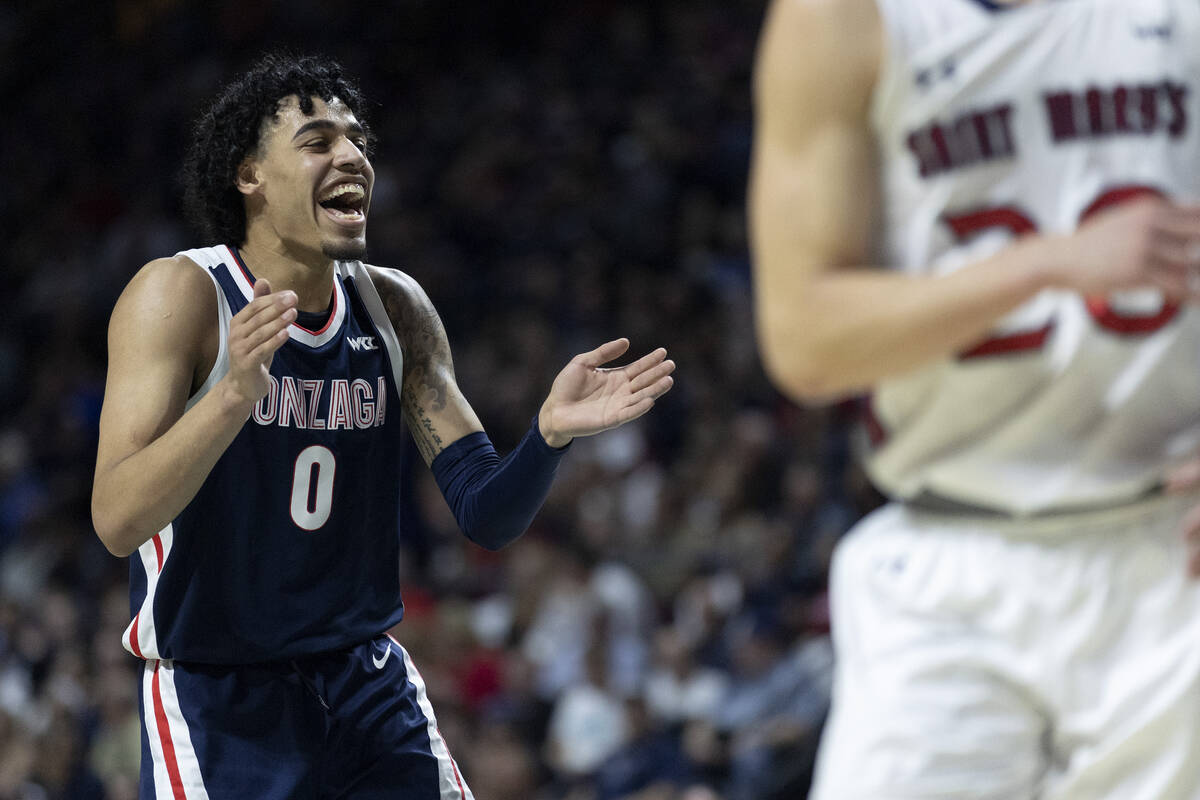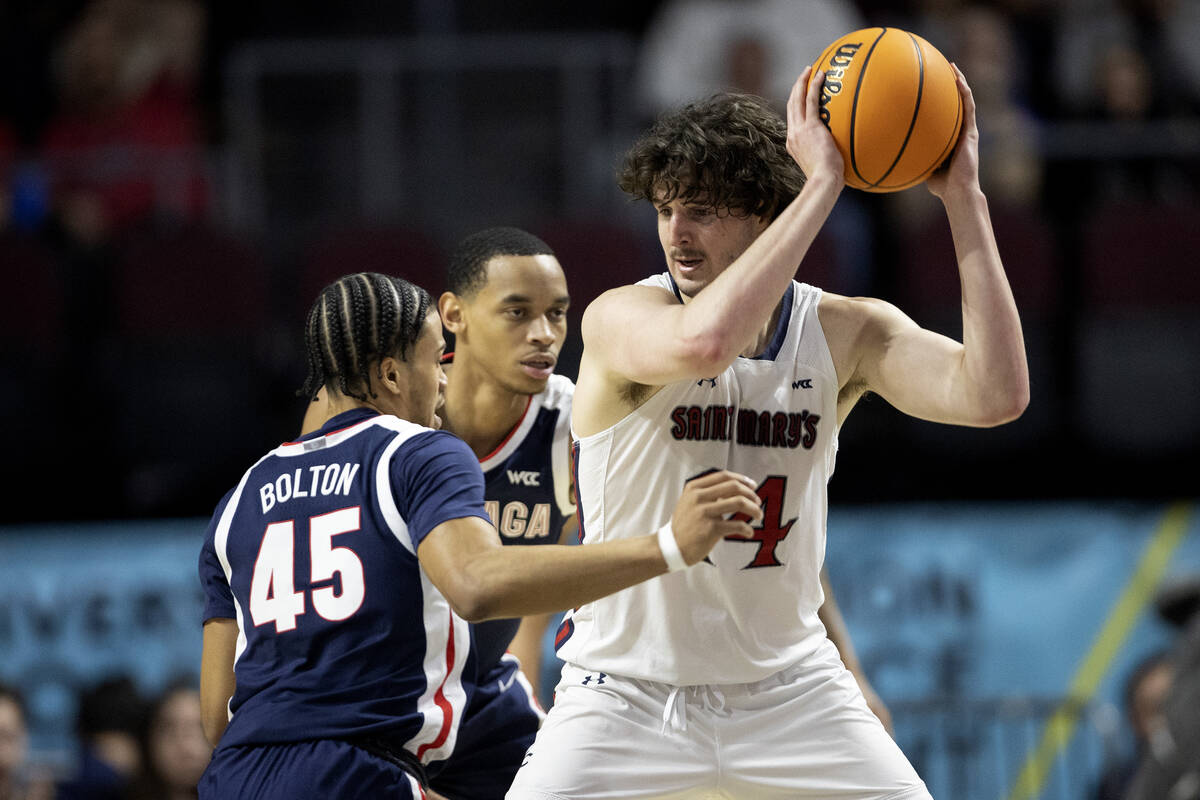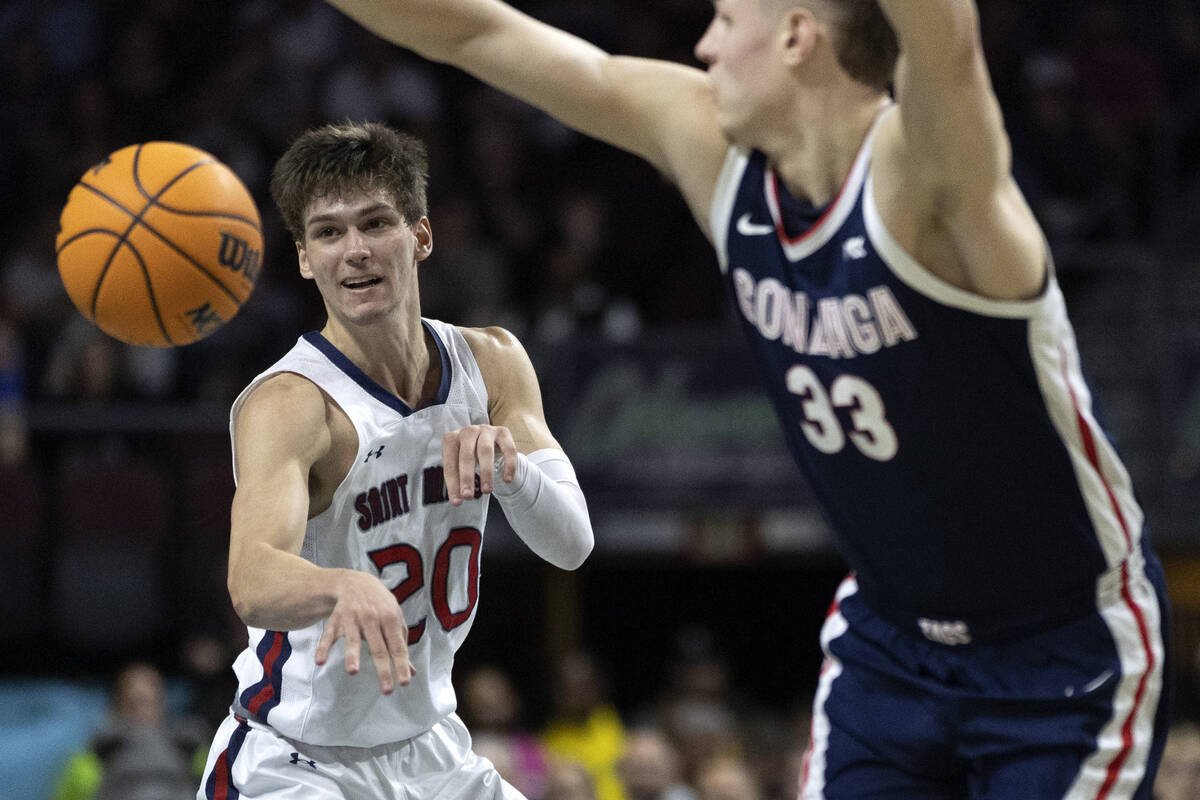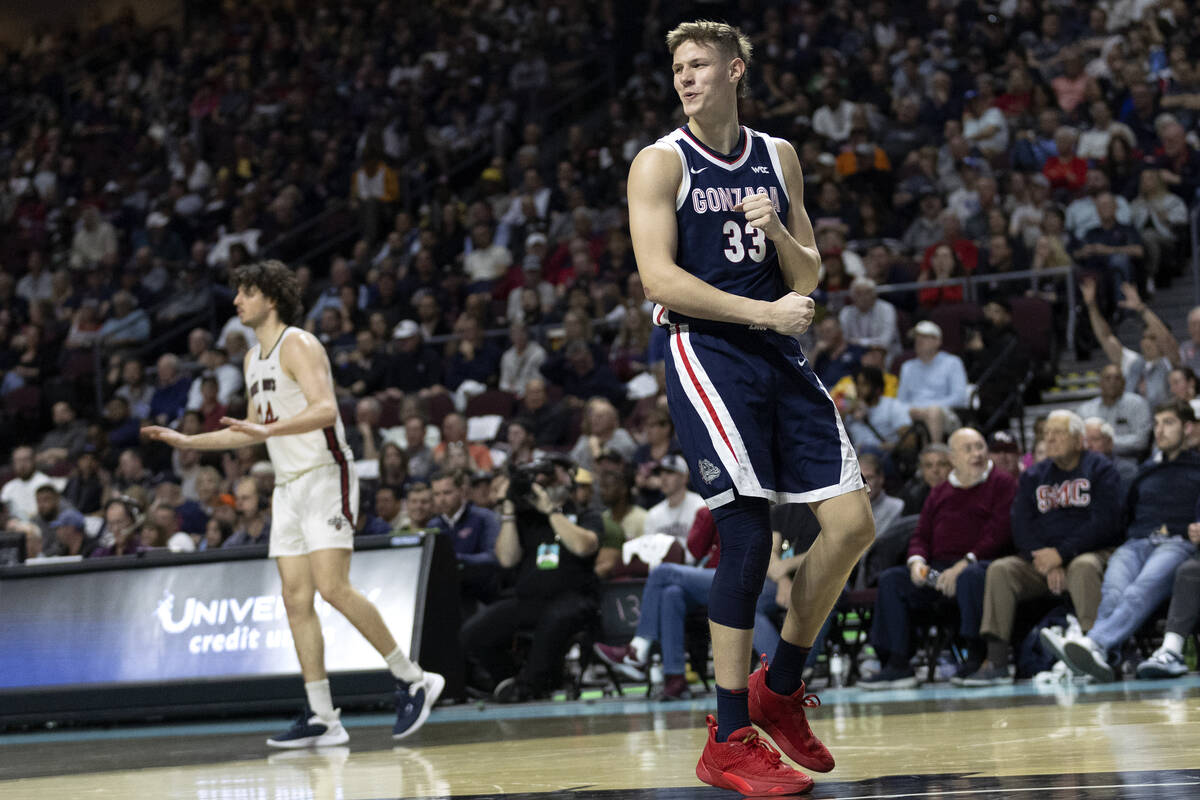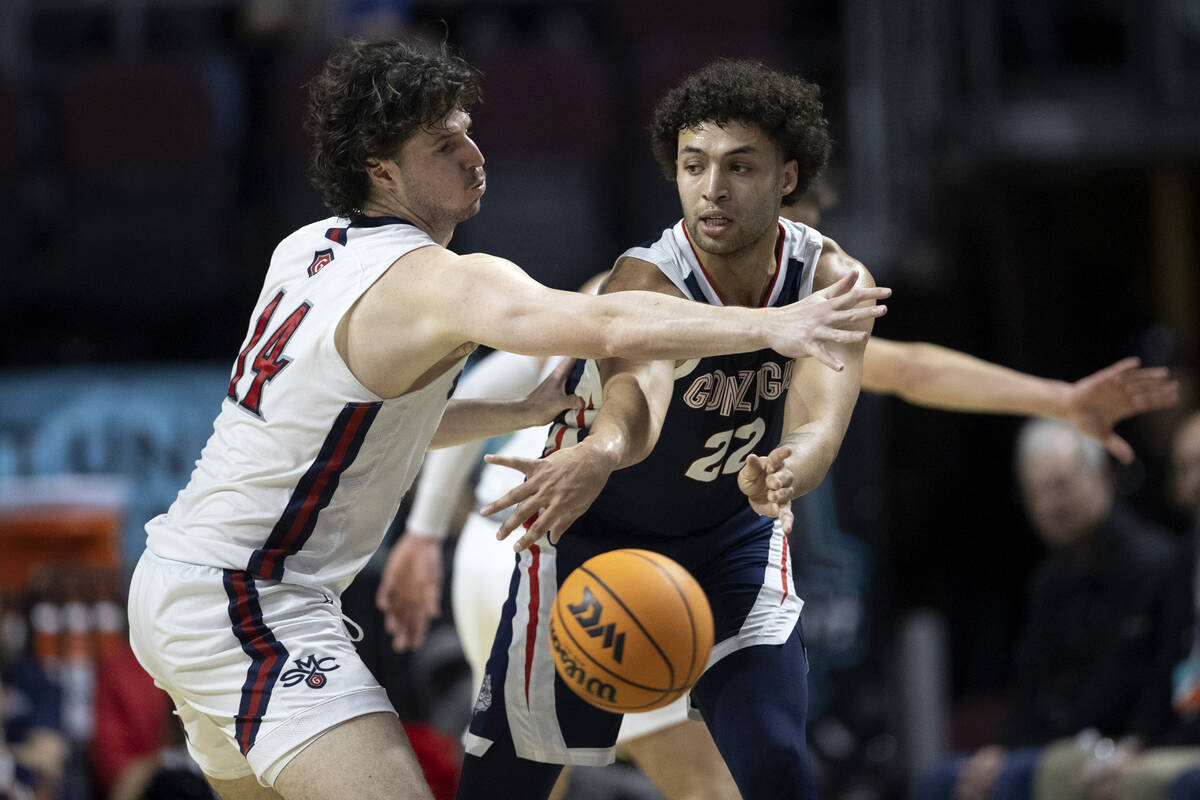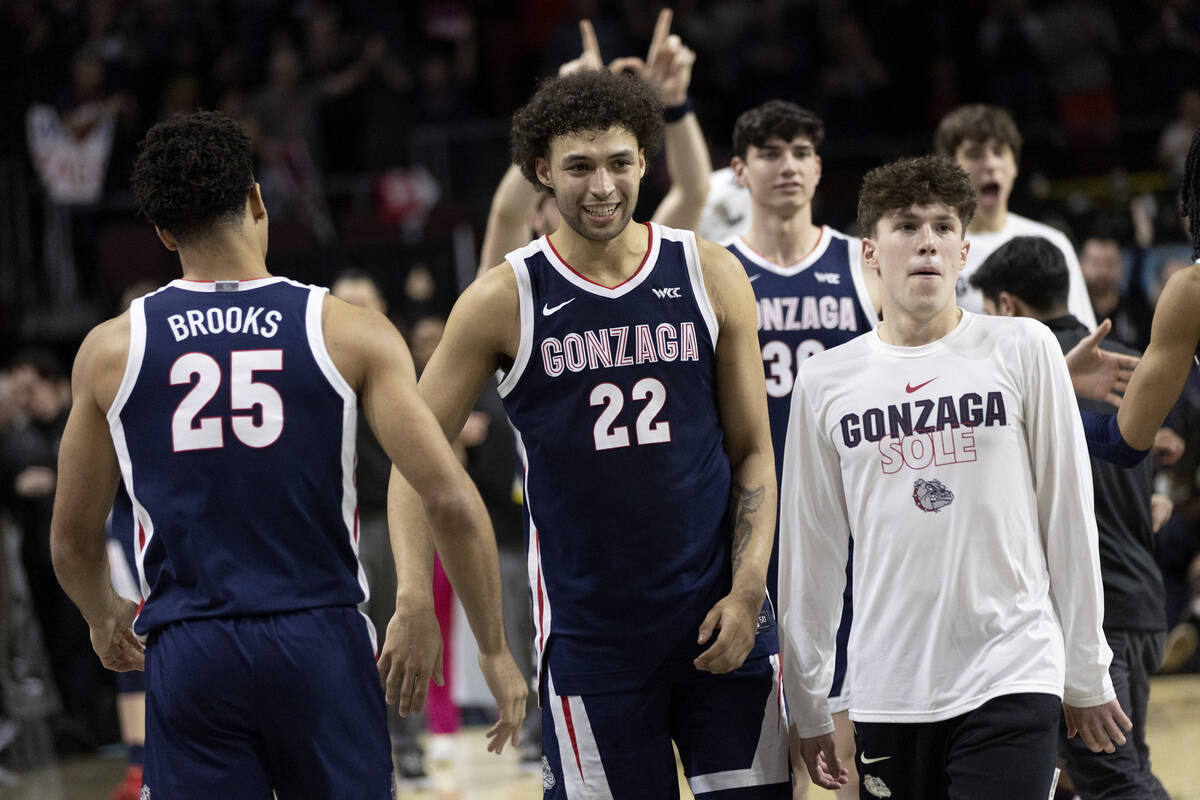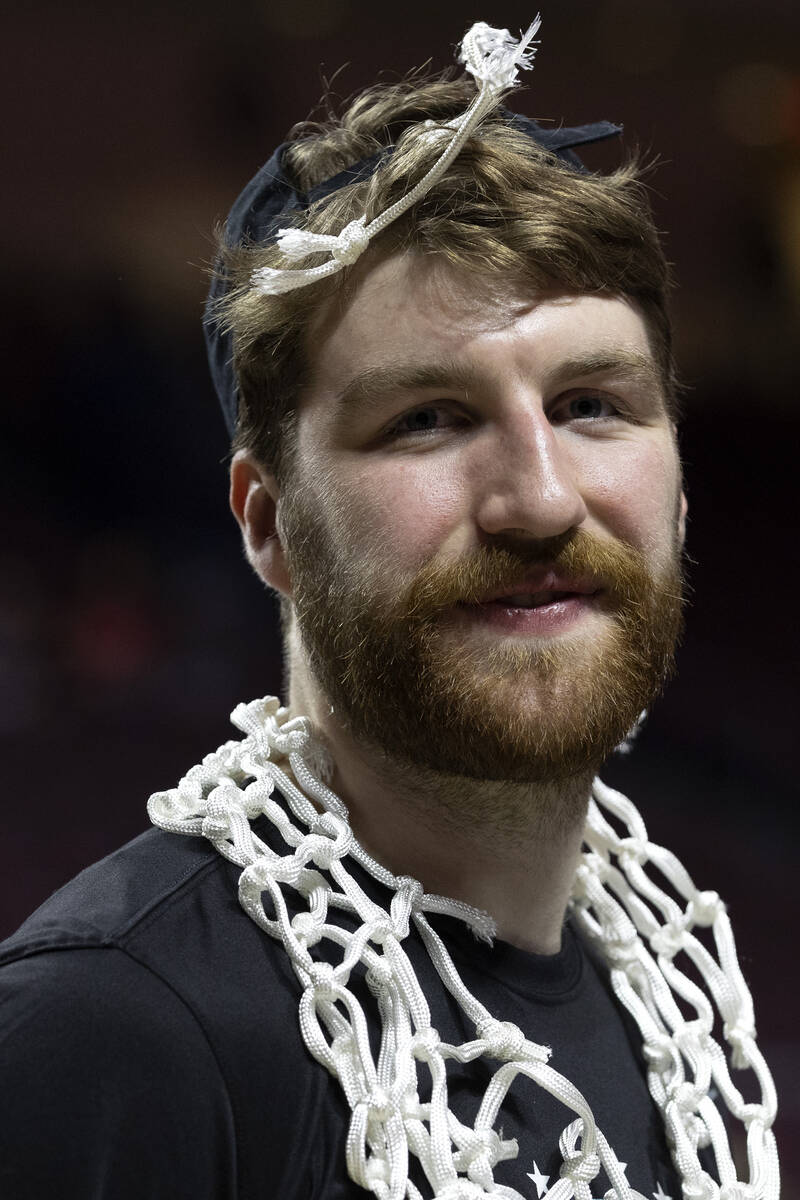 Gonzaga completed its yearly pilgrimage to Las Vegas to pick up the West Coast Conference tournament title with a 77-51 blowout victory over Saint Mary's on Tuesday night at Orleans Arena.
The Bulldogs have become accustomed to winning the event — they improved to 20-6 in WCC championship games over 26 straight appearances in the finals — but now they will tread into some unfamiliar waters.
No player on the current roster has entered the NCAA Tournament with Gonzaga (28-5) as anything but a No. 1 seed carrying massive expectations. However, the ninth-ranked Bulldogs are projected to be either a No. 2 or 3 seed when the bracket is unveiled Sunday, which would break a run of three straight tournaments as a top seed, a streak that would have almost assuredly been four had a tournament been contested in 2020.
"I love it," coach Mark Few said of the potential of not being listed on the top line come selection Sunday for the first time since 2018.
His star player, Drew Timme, is ready to embrace the challenge.
"It's like a little lighter fluid on the fire," he said. "But we're still Gonzaga. We've still got a target on our backs, and it's never easy to win no matter what seed you are because every team in that tournament deserves to be there."
Timme said how the Bulldogs performed as a No. 2 seed in their own conference tournament by virtue of losing a tiebreaker to No. 16 Saint Mary's (26-7) showed this is a team that embraces such moments.
"It's nice to be an underdog," Timme said, though the Bulldogs were a slight betting favorite Tuesday. "We were the 2 seed today. We've never been that before, where we had to wear the blue jerseys. We didn't know what that feels like in this tournament."
He certainly played like he had a chip on his shoulder. Timme hit 8 of 10 shots from the field on his way to 18 points and six rebounds in just 20 minutes to earn tournament MVP honors.
Timme, who does have another year of eligibility but is not expected to use it, became the school's all-time leading scorer in the first half with a short jumper off the glass. His 2,210 points surpass the 2,196 scored by Frank Burgess from 1958-61.
The Bulldogs shot 58 percent from the field and went 8-for-14 on 3-pointers, but it was the defensive end where they really locked down the victory. Gonzaga limited the Gaels to 28 percent shooting in the first half and 33.3 percent for the game, including 25 percent on 3s.
Las Vegas native Julian Strawther had eight points during a 14-4 run over four minutes early in the game that put the Bulldogs up double digits for good. The lead was 18 points at the half, and the game never got closer, with the margin growing to 37 with just less than four minutes remaining.
It's the kind of effort Few has been looking for from a team that lost three games in nonconference play and dropped an early WCC home game to Loyola Marymount. The program had lost only eight non-NCAA Tournament games in the last four seasons combined.
"I took winning for granted," Timme admitted. "I won so much in my career that it was a shock to me not to win. Our losses early in the year made me appreciate the little things it takes to win night in and night out.
"I think sometimes we just assumed we would win every night because we're Gonzaga. It was a grind this season, and I think that's what made us appreciate the journey and embrace the details. You can't just wake up and say we're going to be a tough team. You have to get through the dirt and the mud."
Few, who has been to two NCAA championship games since 2017, hopes that determination is what helps the program finally win its first national title.
"It took awhile for us to figure out this season," he said. "But if we keep playing defense like that and running our offense as crisply as we did against one of the best defenses in the country, against a team I think will go far in the NCAA Tournament, it bodes really, really well for us in the tournament."
Gonzaga has won nine straight and 12 of its last 13 games, with the lone loss coming in overtime at Saint Mary's on Feb. 1. ESPN's Bracketology had the Bulldogs as a No. 3 seed and the Gaels as a 6 before Tuesday's game.
"We have a job to do, and (players) one through 10, we didn't do that," said guard Logan Johnson, who scored a game-high 20 points for Saint Mary's. "All we can do is bounce back and hopefully when we get that next opportunity, we can show what we are capable of."
Contact Adam Hill at ahill@reviewjournal.com. Follow @AdamHillLVRJ on Twitter.