Bet on it: Southern Nevada sports wagering watchdog constantly on alert
Updated May 24, 2023 - 6:37 pm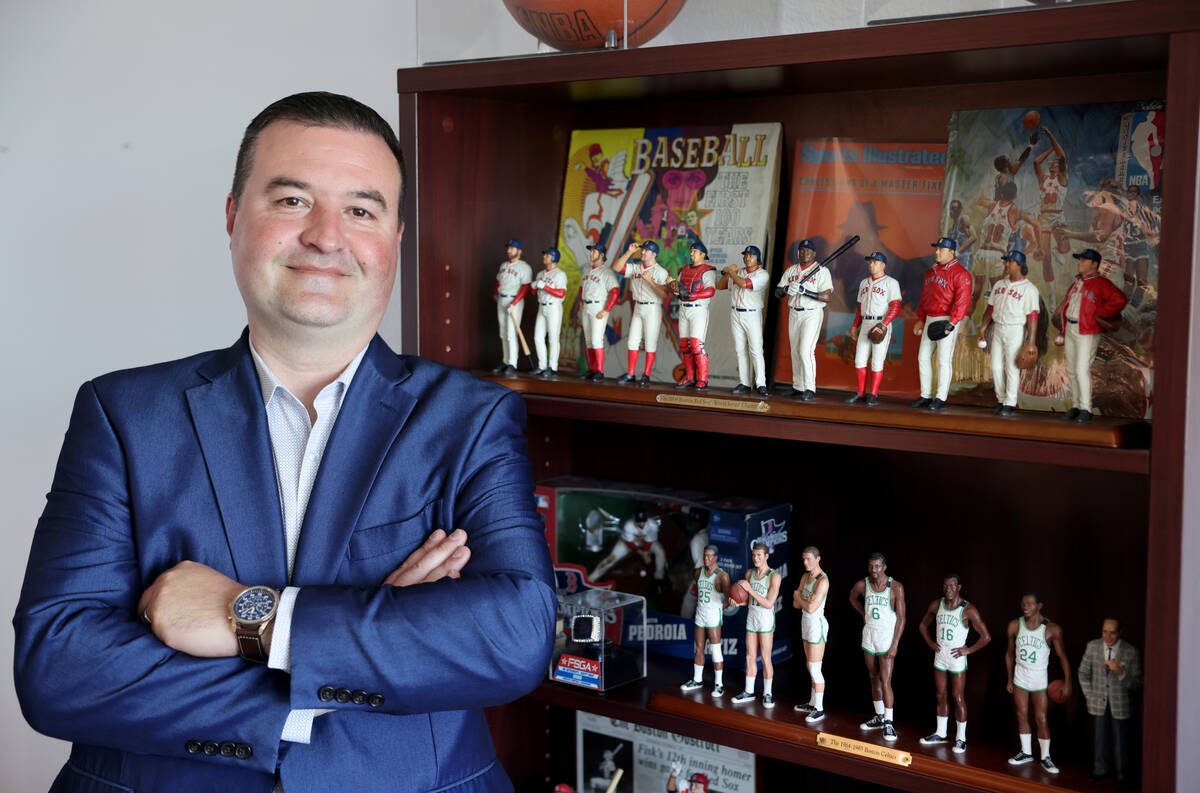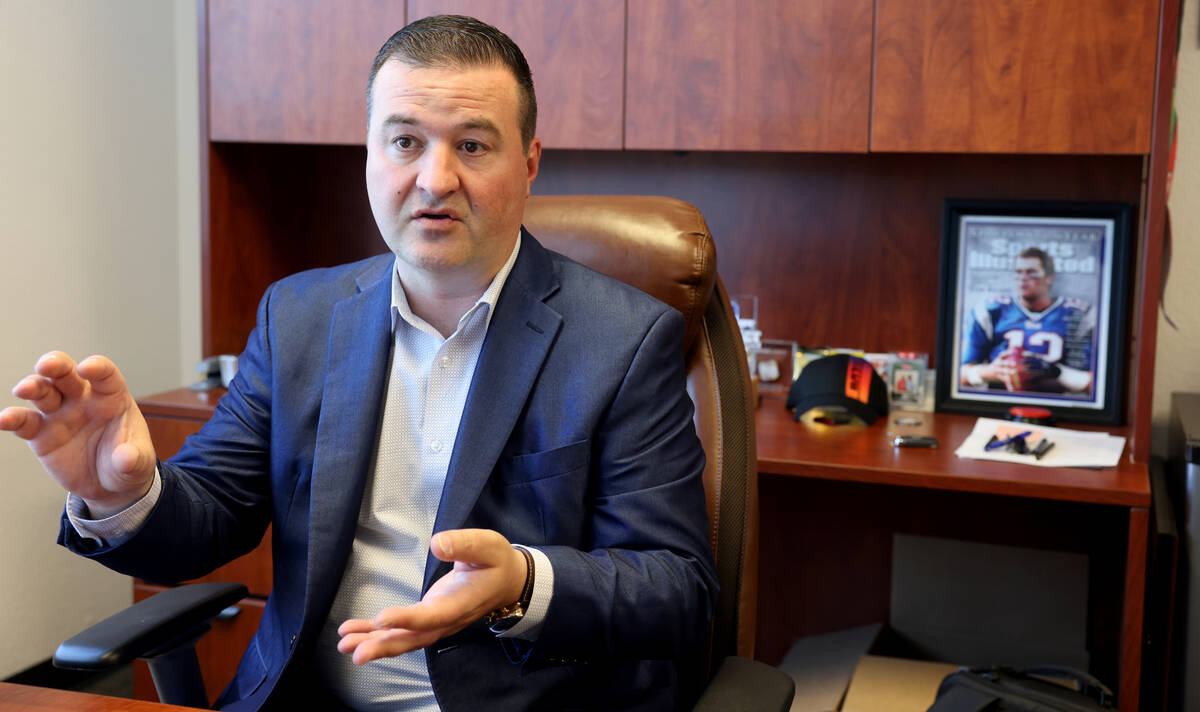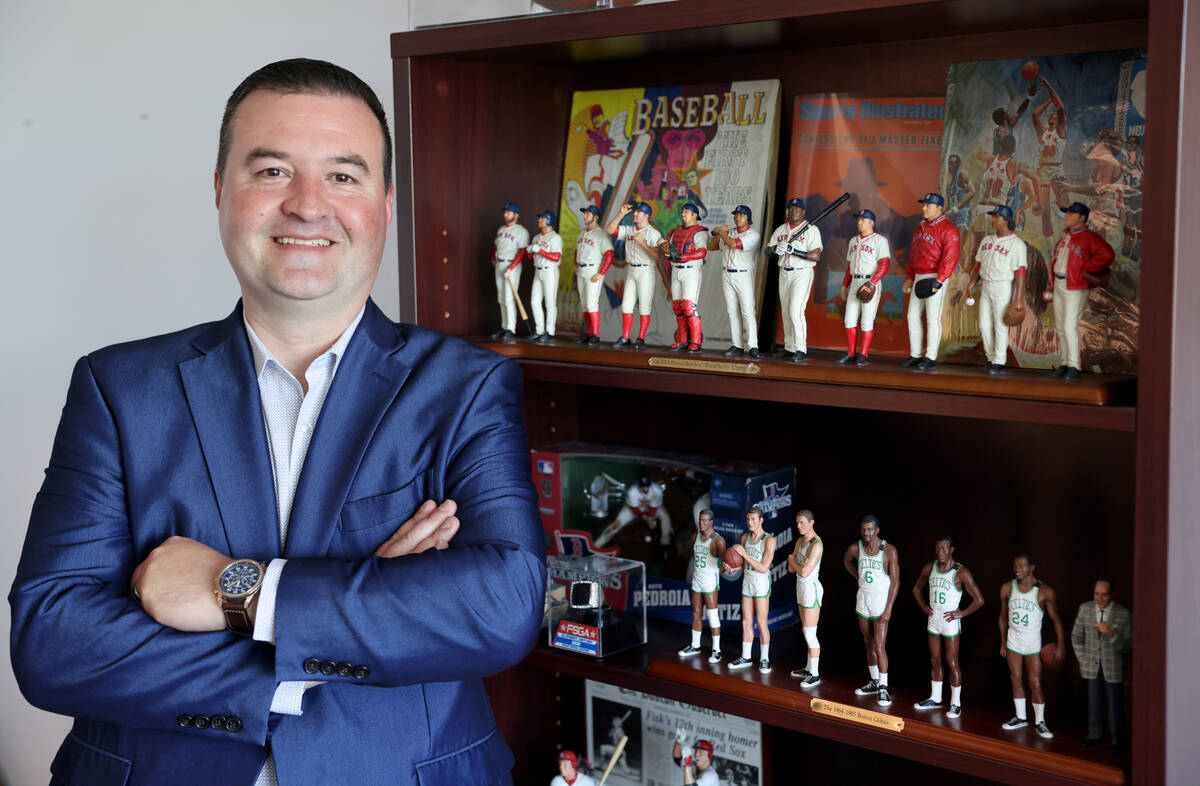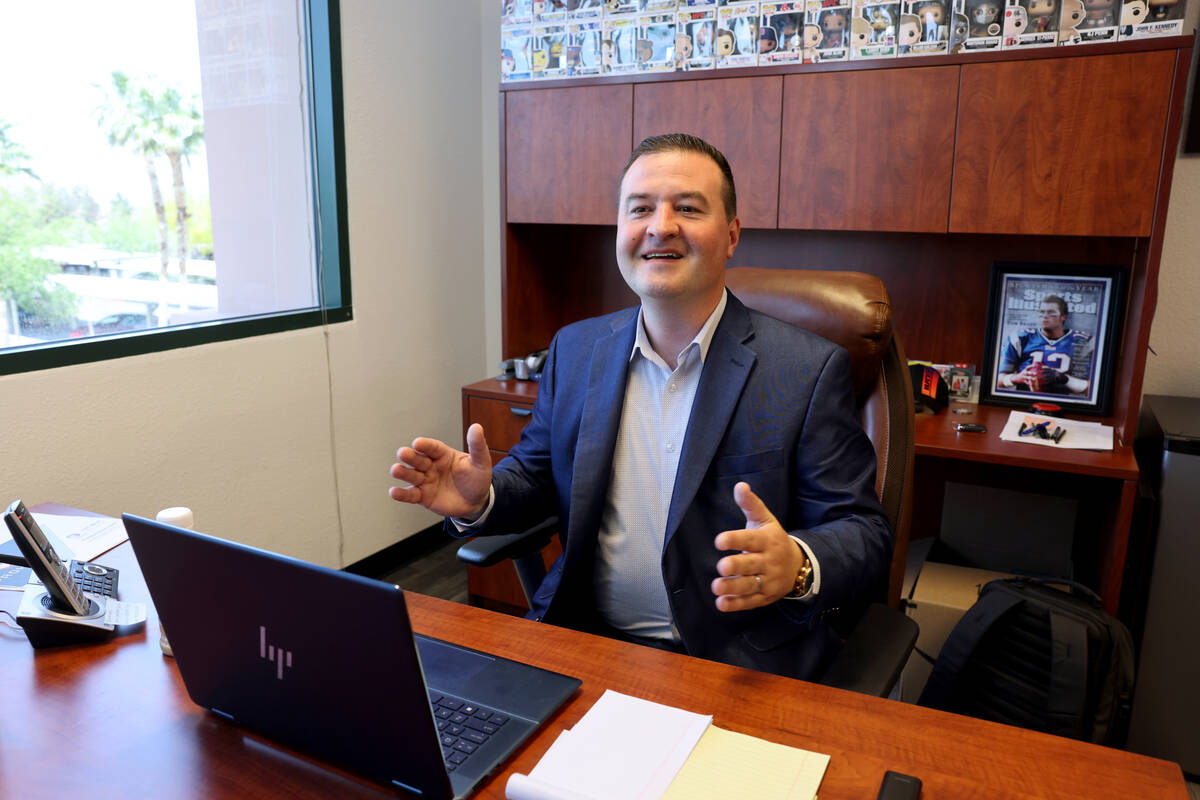 Sports betting scandals have made headlines recently in Alabama, Iowa and Michigan. But the industry watchdog resides in Southern Nevada.
U.S. Integrity, an independent sports wagering monitor based in Henderson, works with 150 clients in 36 states to detect and report suspicious betting activity.
"We're the front-end alerting system for the entire industry," U.S. Integrity co-founder and CEO Matthew Holt said. "We average 15 to 18 alerts per month, and about half of those lead to suspensions, bans or arrests related to nefarious sports betting activity.
"Some of them are international and don't always get the same headlines as American events. But they're equally important to us, our clients and the people who may have bet on those events."
The company helped expose suspicious bets placed on Alabama's April 28 baseball game at Louisiana State.
The subsequent investigation resulted in the firing of Crimson Tide coach Brad Bohannon, who was reportedly on the phone with a bettor at a sportsbook at Great American Ball Park in Cincinnati when wagers were placed on LSU based on inside information that Alabama's ace pitcher would be scratched from his start. The Tigers won 8-6.
In some cases, Holt said, his company identifies an abnormality, whether it's through tracking odds or real-time wagering data through regulated books, or from an anonymous tip or via social media.
"Whatever our system or our staff pick up, it goes to one of our analysts, and they'll investigate it in real time to determine if they think it elevates to the level of alert," he said. "If they do, they send out an alert to all regulators and operators in relevant jurisdictions with a mandated response form for those operators. Did you accept wagering on this event? Yes or no? And did you see any similar activity? If yes, please explain.
"All of those mandated response forms are due within six hours, so within six hours, we can aggregate all those reports and disseminate them out to the collective investigative agencies who might be investigating."
In other cases, including the Alabama scandal, the operators of a book send U.S. Integrity a report of abnormal activity, as regulated books have long acted as their own integrity monitors.
"We then anonymize that alert so no one knows which operator sent it," Holt said. "We send it out to all operators and regulators with the mandated response form for operators and then aggregate all their responses, build it into a comprehensive report and hand it off to the appropriate investigative agencies."
Holt said it's not the size of a bet that makes it suspicious.
"It's, 'Is this abnormal to your previous activity?' " he said. "Things that are abnormal would be an individual who normally bets $50 a game on baseball who suddenly wants to bet $50,000 on MMA. Or an account that's been dormant that maybe had a few hundred bucks in it a couple times and suddenly someone puts $20,000 into that account and wants to bet it on a tennis match."
Filling a mandate
A New Hampshire native, Holt served in the U.S. Air Force and earned a sports marketing degree from Morehead State in Kentucky before moving to Las Vegas.
He was the CG Technology sportsbook vice president and CG Analytics chief operating officer before starting U.S. Integrity in April 2018, the month before the U.S. Supreme Court overturned the Professional and Amateur Sports Protection Act (PASPA), lifting the federal ban on sports betting.
"Knowing PASPA was probably going to be repealed, we started looking at states that already had (regulations) in place," Holt said. "The New Jersey regs, for instance, have rules in them that say every operator must contract with an independent, licensed integrity monitor. And there wasn't one at the time. So we created U.S. Integrity to fill a regulatory mandate."
Nevada is one of the few states that doesn't have an integrity monitor mandate, though U.S. Integrity partners with the books that operate in multiple states.
Several Nevada sportsbooks declined to comment about their relationship with U.S. Integrity.
In its first year, U.S. Integrity signed the NBA as a client, along with the Pac-12, Southeastern and West Coast conferences.
"That sort of has skyrocketed now to where we work with almost every major professional and collegiate sports league, almost every regulated sportsbook in North America and regulators in 36 states in the U.S., as well as Alberta, Ontario and Puerto Rico," said Holt, who has seen his staff grow from three employees to almost 50 and has opened another office in New York City.
Major League Baseball recently renewed its partnership with U.S. Integrity for the 2023 season.
"Our partnership with U.S. Integrity is an important component of our extensive efforts to protect the integrity of Major League Baseball events," Marquest Meeks, vice president and deputy general counsel at MLB, said in a release.
Tip hotline, 'ProhiBet'
In what Holt described as an another effort "to stay one step ahead of any bad actors," U.S. Integrity recently launched a tip hotline called "Athlete Alert Powered by RealResponse" to allow athletes, coaches and staff to anonymously report integrity-related concerns such as the misuse of insider information, match-fixing, game manipulation and illegal wagering by texting 843-USI-TIPS.
Earlier this year, the company also launched a pilot program called "ProhiBet" that uses double-encryption technology to upload lists of prohibited bettors from the leagues, such as players and coaches.
"When there's matches in real time, the notifications go out, and the system stops bets from being placed or, in some cases, accounts from being created," Holt said. "Our goal is to bring technology solutions to the industry to solve these problems."
Had that technology been in place, it might have prevented NFL players and Iowa and Iowa State athletes who violated gambling policies from placing bets in the first place.
In late April, the NFL suspended Lions receiver Quintez Cephus and safety C.J. Moore and Commanders defensive end Shaka Toney through at least the 2023 season for betting on NFL games last season. Lions receivers Jameson Williams and Stanley Berryhill were each suspended six games for betting from an NFL facility on non-NFL games.
Earlier this month, it was reported that more than 40 athletes from Iowa and Iowa State could be facing discipline from law enforcement and the NCAA for impermissible online betting.
Holt declined to discuss details of those cases, but said technology, for the most part, is what catches people.
"Any time you log in to a sports betting app in the U.S., you're geolocated instantaneously," he said. "When there are times, especially around practice times for professional or collegiate sporting events, when the only people in the arena or stadium are the people practicing but there are all these pings from sportsbook logins, it's pretty easy to catch sometimes."
Holt said the recent scandals show that the "system is working."
"Let's use the Alabama incident," he said. "Some people will look at that and say, 'This is what's wrong with sports betting.' I look at it and say, 'This is what's right with regulated sports betting.' — the fact that this individual or individuals attempted to do something nefarious, and we caught them."
Las Vegas Sands Corp. is an investor in U.S. Integrity. The Review-Journal is owned by the Adelson family, including Dr. Miriam Adelson, majority shareholder of Las Vegas Sands Corp., and Las Vegas Sands President and COO Patrick Dumont.
Contact reporter Todd Dewey at tdewey@reviewjournal.com. Follow @tdewey33 on Twitter.