Red Rock Resort debuts 8-handed poker table play — PHOTOS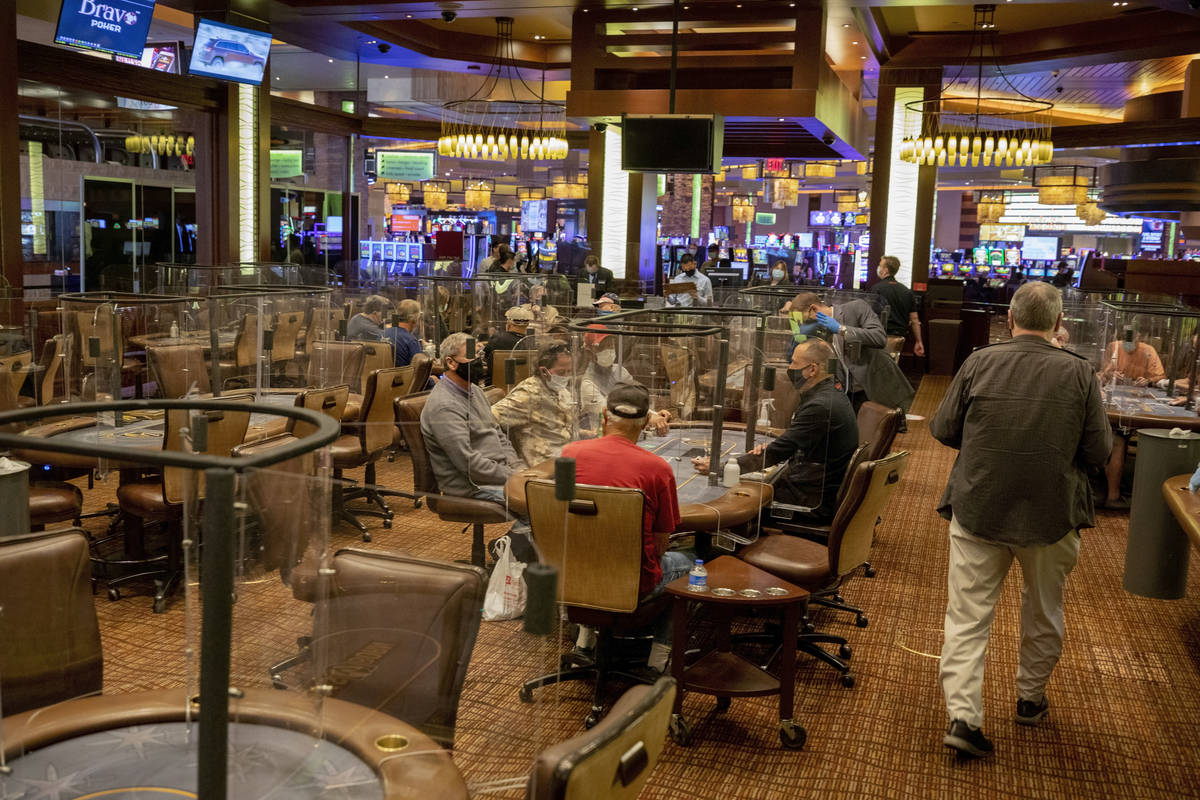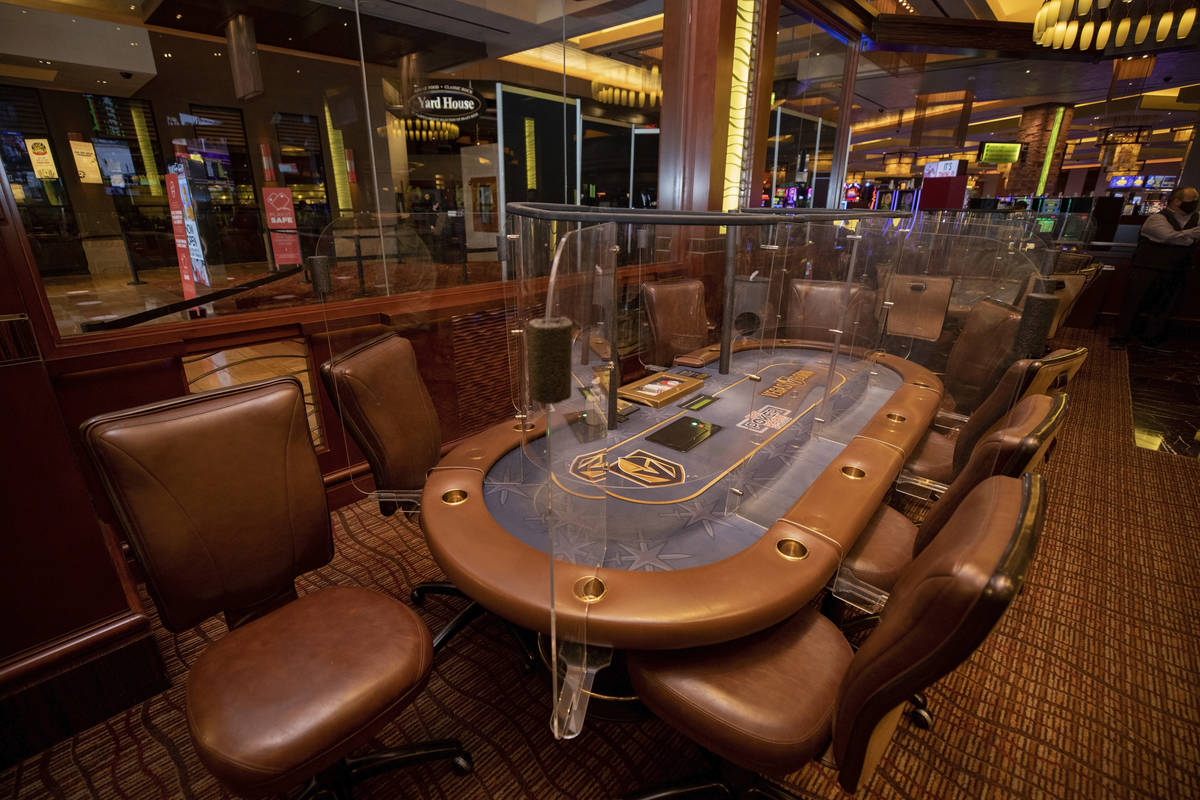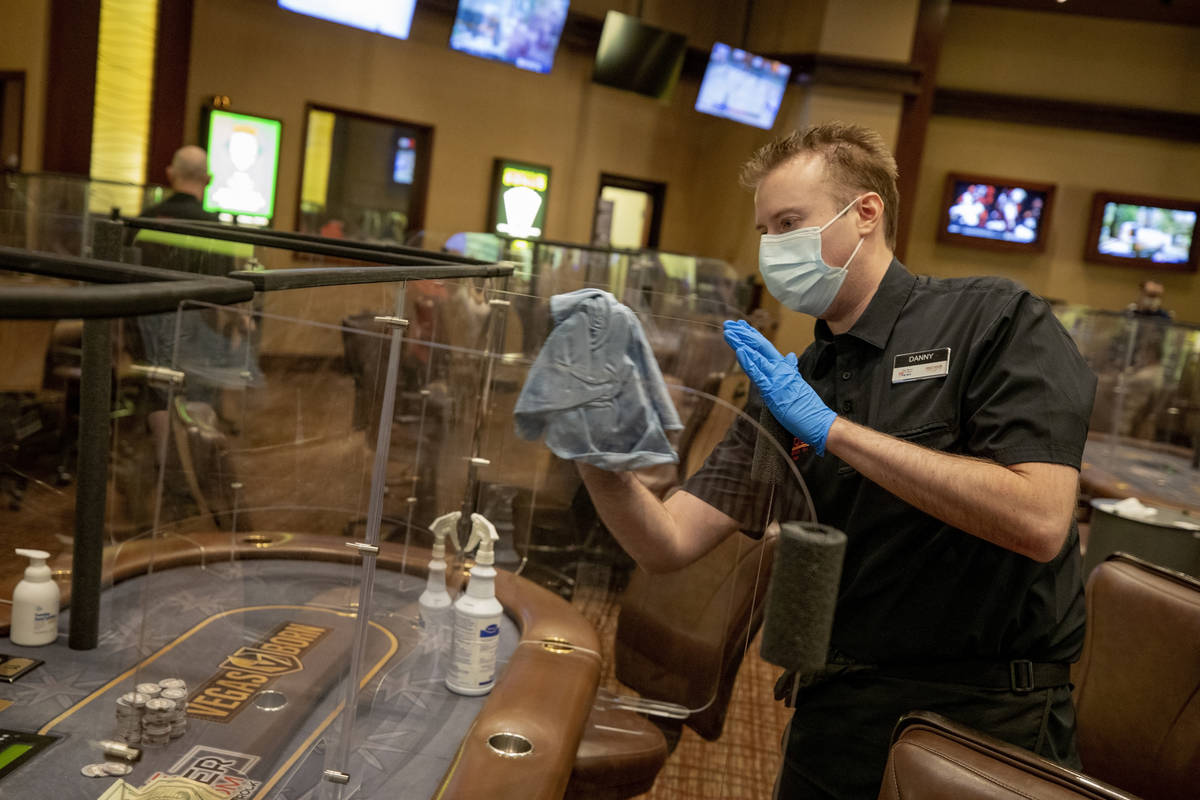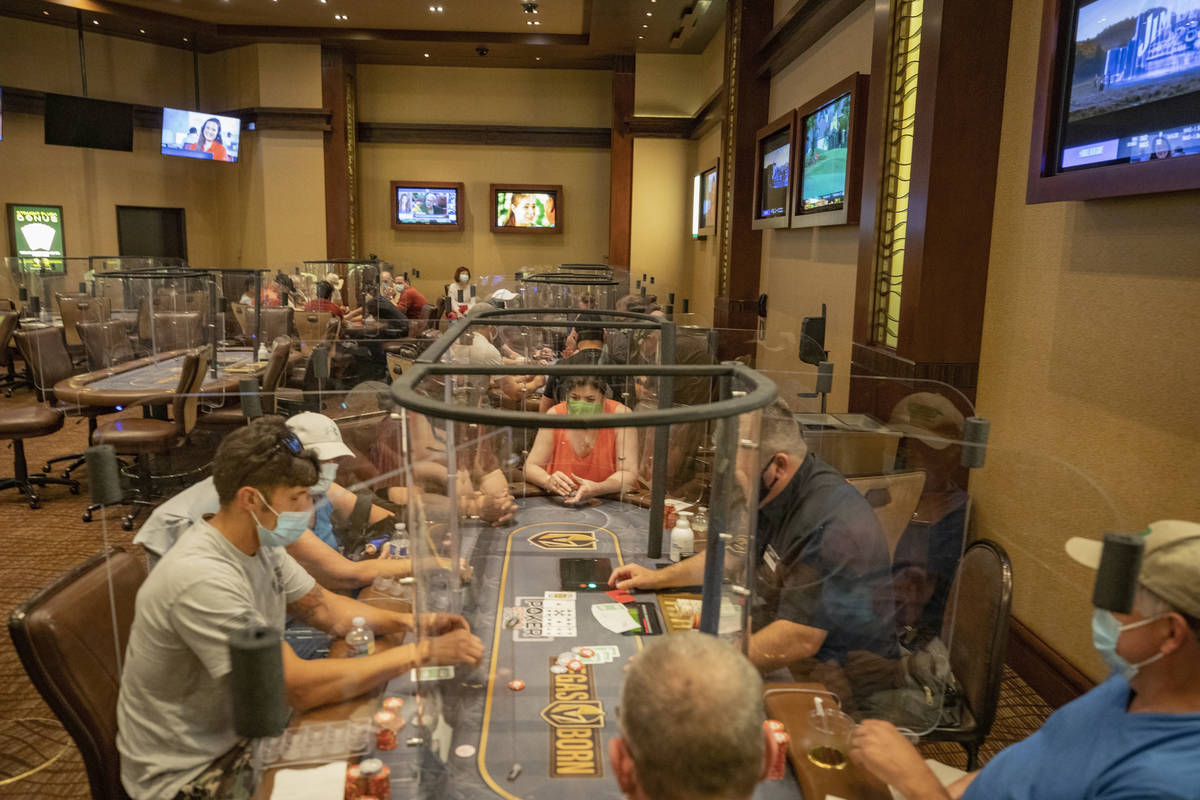 More players were able to look at their hole cards Monday at Red Rock Resort.
Red Rock was one of three Station Casinos poker rooms that were approved for eight-handed play with plexiglass dividers. Boulder Station and Santa Fe Station also added to their rooms.
The rooms, which reopened at 9 a.m. Monday, will be open 24 hours a day. There are 20 tables available for play at Red Rock, 10 at Boulder and 14 at Santa Fe. The rooms will have several of their normal promotions available.