Sharp, recreational bettors on same side in NCAA title game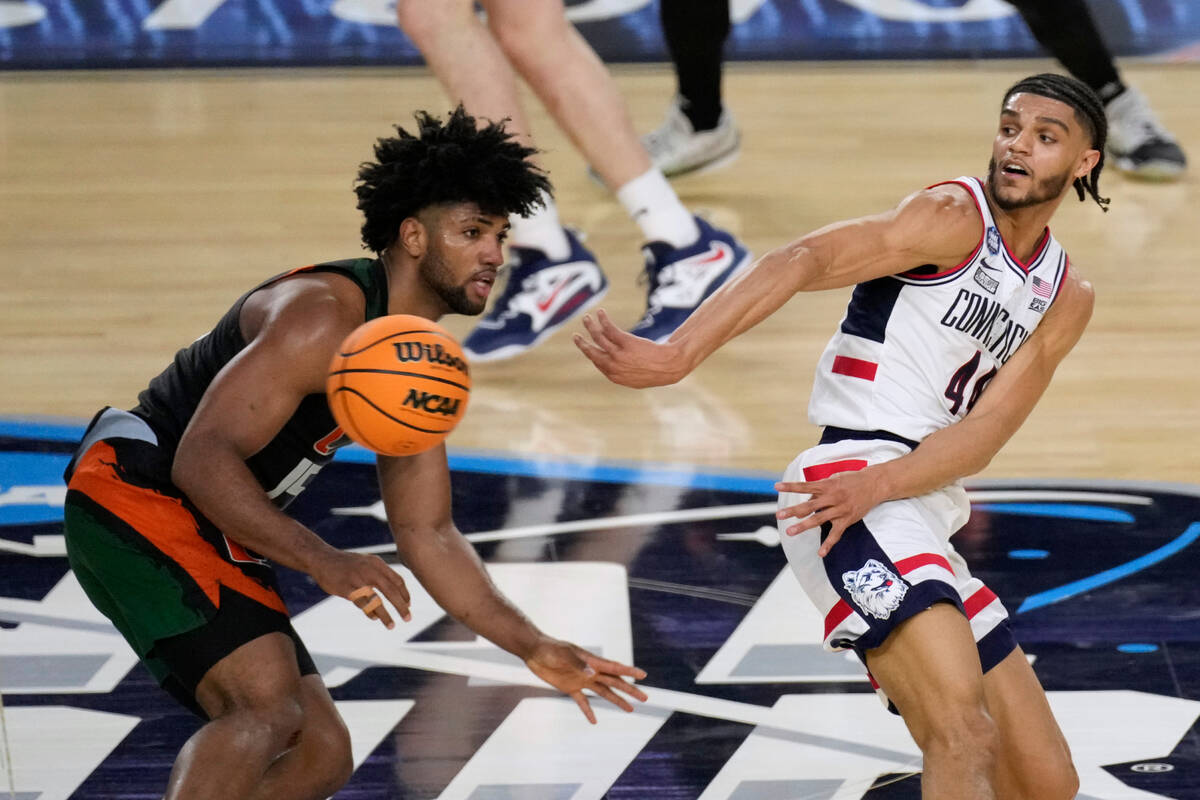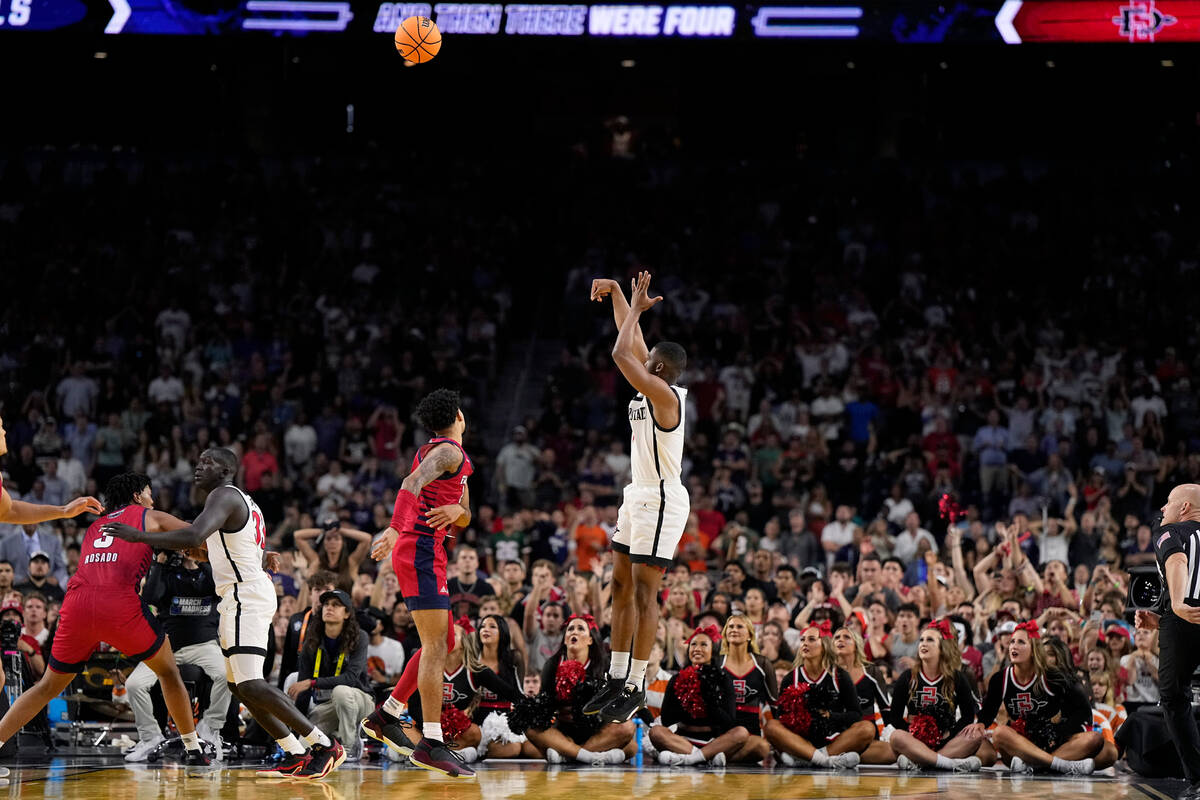 Connecticut has steamrolled its way to the NCAA title game, winning five straight games by an average of 20.6 points while going 5-0 against the spread.
Sharp and recreational bettors are banking on the Huskies to win their fifth national championship and cover again as 7½-point favorites over San Diego State in Monday's matchup.
"Money came in on Connecticut immediately when we put it up," Westgate SuperBook director John Murray said. "We opened it at 6. Right away it went to 6½, and the market was going up to 7½ and 8. I think San Diego State is a good bet at these numbers, because going into the tournament, this game wouldn't have been 7½. It would've been 3 or 3½.
"The number is inflated because of how well UConn has been playing. They've won every game, they've covered every spread and they're blowing everybody out. That's why you see this big number."
South Point sportsbook director Chris Andrews said he took sharp money on UConn -7, and Caesars Sportsbook also reported sharp action on the Huskies.
"When the line goes up right away, it's usually sharp money," Caesars assistant director of trading Adam Pullen said.
The total is up to 132½ after opening at 131. UConn is -360 on the money line at the Westgate, and the Aztecs are +320 at the South Point.
"I'm sure we'll need a UConn win, because in any championship game you get a lot of money line bets on the underdog," Pullen said. "San Diego State is a pretty juicy underdog at a little over 3-1. I assume we'll see a lot of Aztecs money on the money line. We'll probably need them to cover but not get the outright win."
San Diego State won, but didn't cover as a 2½-point favorite over Florida Atlantic in Saturday's 72-71 victory in the Final Four semifinals when Lamont Butler made a buzzer-beating jumper.
It was an ideal result for Caesars.
"A lot of times a bookmaker will talk about the middle where the favorite wins but doesn't cover," Pullen said. "San Diego State winning by one was the perfect situation. We beat the people that bet the favorite on the spread, and we beat money line bettors on the underdog."
On the flip side, Station Casinos lost on the Final Four after the book got middled on the Aztecs' win.
"Overall it was a losing day with UConn covering and San Diego State winning," Red Rock Resort sportsbook director Chuck Esposito said. "They were playing San Diego State on the money line, and a lot of people took Florida Atlantic getting a couple points.
"The Final Four games were good for bettors, but the tournament as a whole has been really good for us."
Caesars also took a hit on UConn (-5½) and the under (148½), as a bettor won $150,000 on an under wager in the Huskies' 72-59 win over Miami.
UConn has gone under in its past two games, while the Aztecs saw their 12-game under streak end against the Owls.
"UConn just looks like a juggernaut. Miami had scored at least 85 points three games in a row and didn't break 60," Pullen said. "The UConn defense has been phenomenal.
"They've just been on another level compared to these teams. The Aztecs have a great defense, but can their offense muster enough against UConn?"
While Caesars, Station and South Point will win on NCAA title futures either way, the SuperBook needs one team in Nevada and the other in the rest of the country.
"We win huge on San Diego State in Nevada, but get crushed on San Diego State outside of Nevada," Murray said. "Overall, we'd rather have San Diego State win because we have so much on UConn in Nevada."
The Last Man Standing college basketball elimination contest at Station is down to four contestants from a starting field of 2,525. The prize for the $25 entry contest is $51,000.
Contact reporter Todd Dewey at tdewey@reviewjournal.com. Follow @tdewey33 on Twitter.
NCAA Tournament props
At Westgate SuperBook
Which team will score 10 points first?
San Diego State +145
Connecticut -165
Which team will score 20 points first?
San Diego State +170
Connecticut -190
Most Outstanding Player
Adama Sanogo -140
Jordan Hawkins 4-1
Matt Bradley 10-1
Lamont Butler 14-1
Andre Jackson Jr. 25-1
Darrion Trammell 35-1
Jaedon LeDee 40-1
Treisten Newton 40-1
Field (all others) 16-1