Badou Jack leads undercard with TKO over Nathan Cleverly
August 26, 2017 - 10:11 pm
Updated August 26, 2017 - 10:14 pm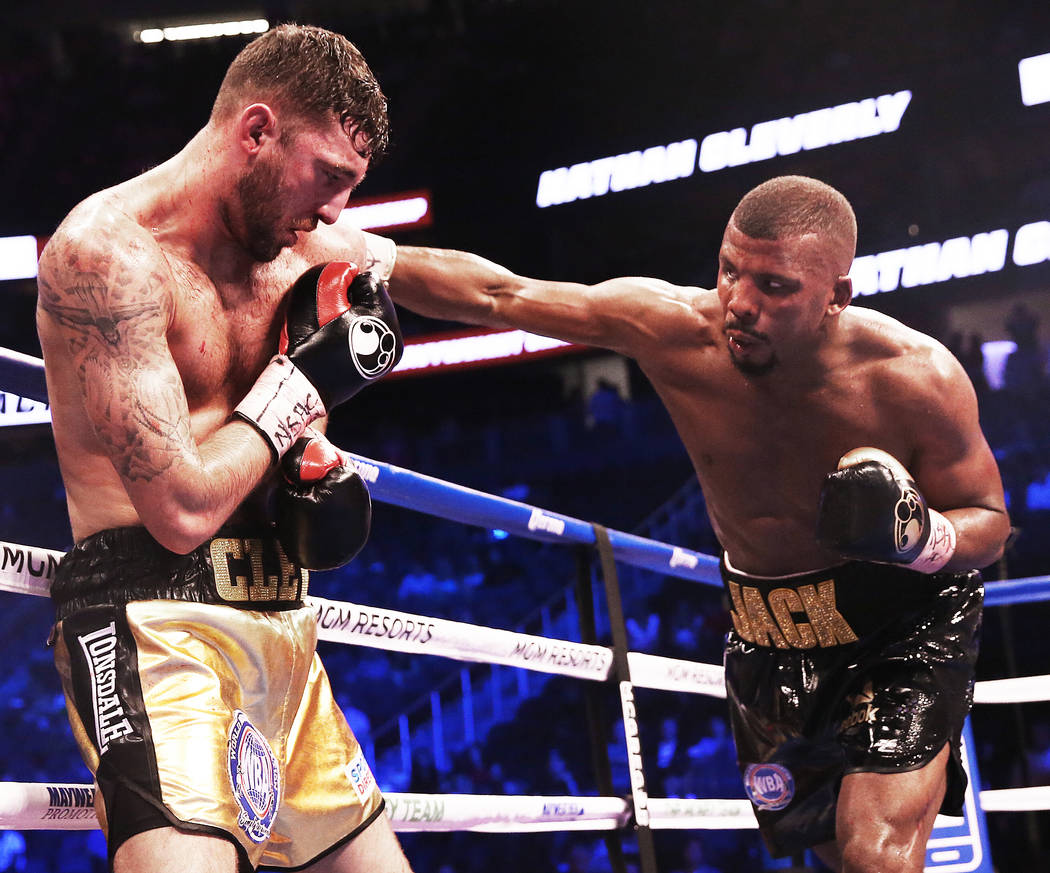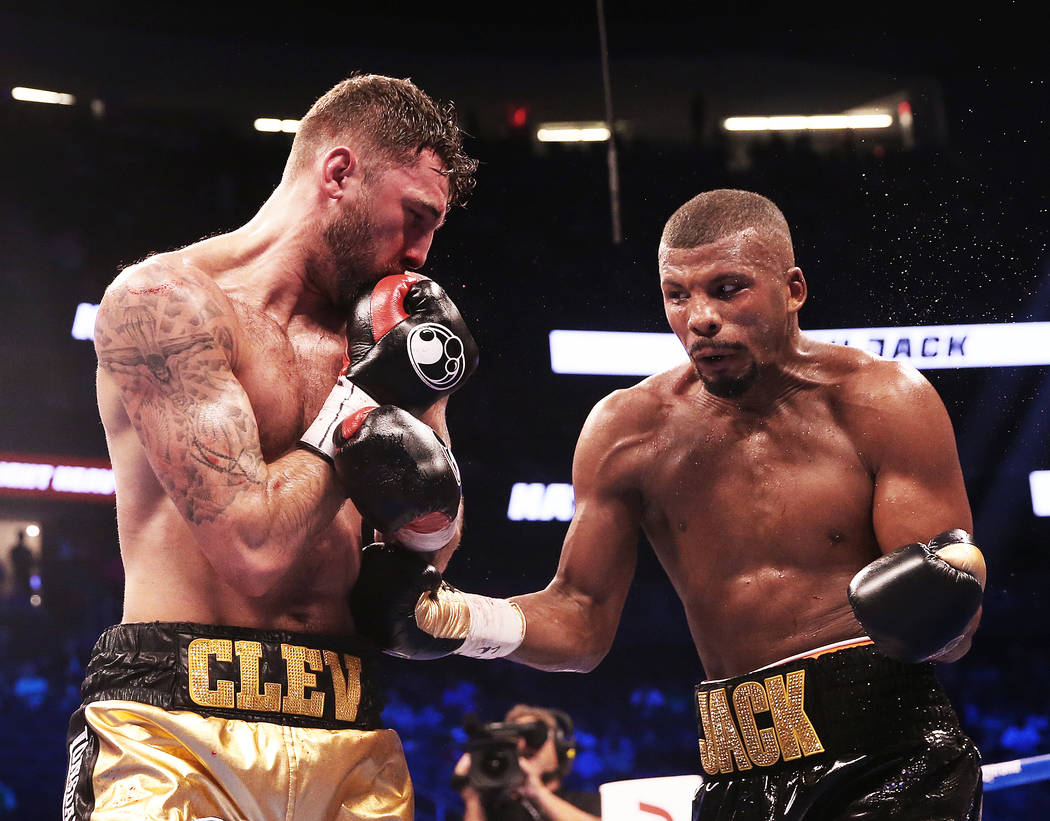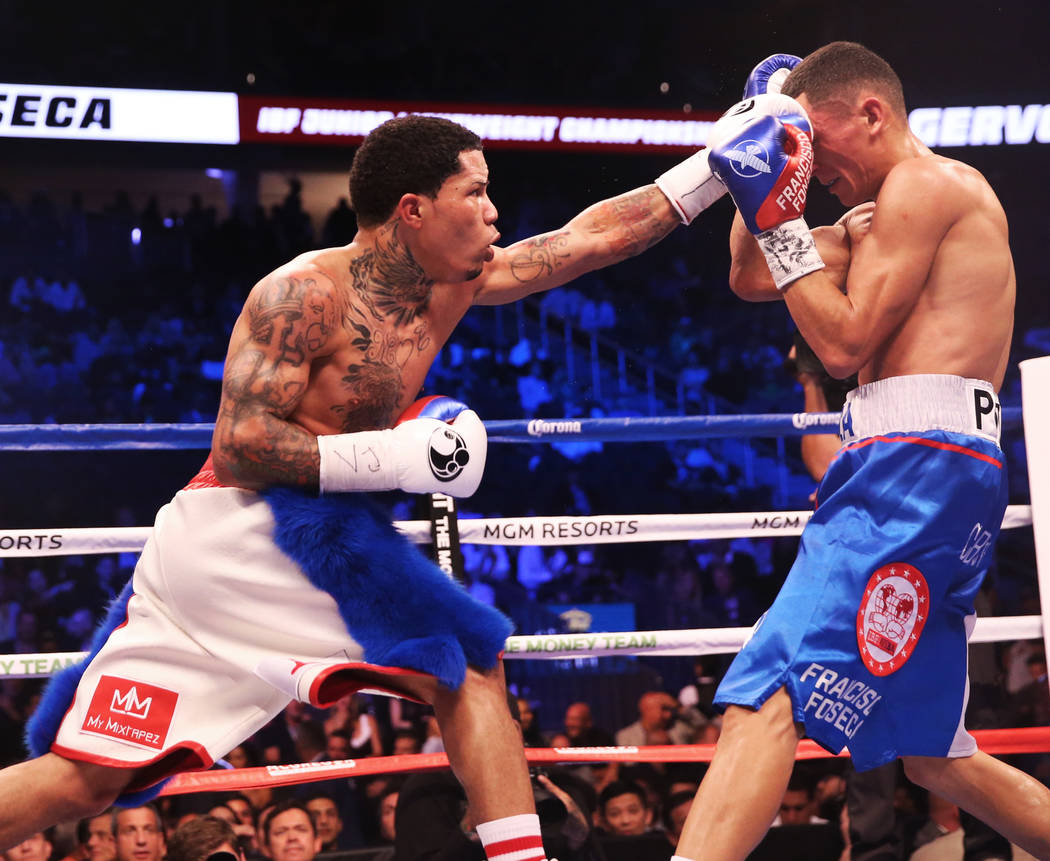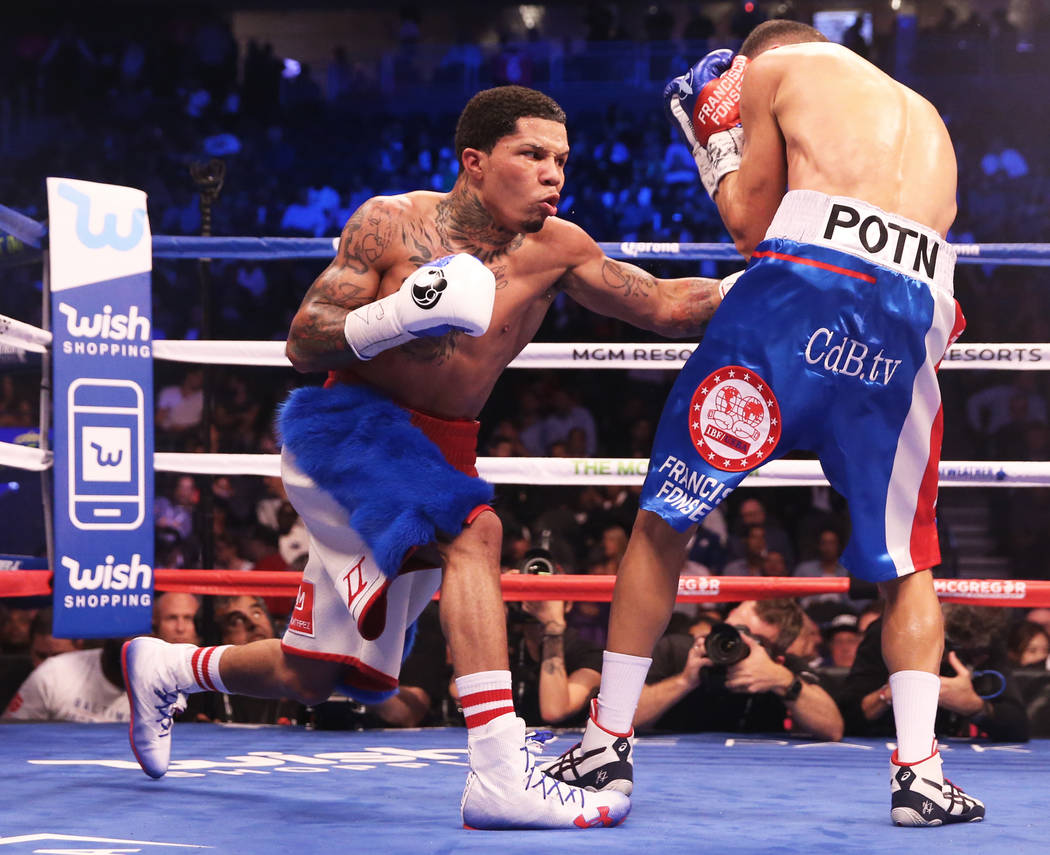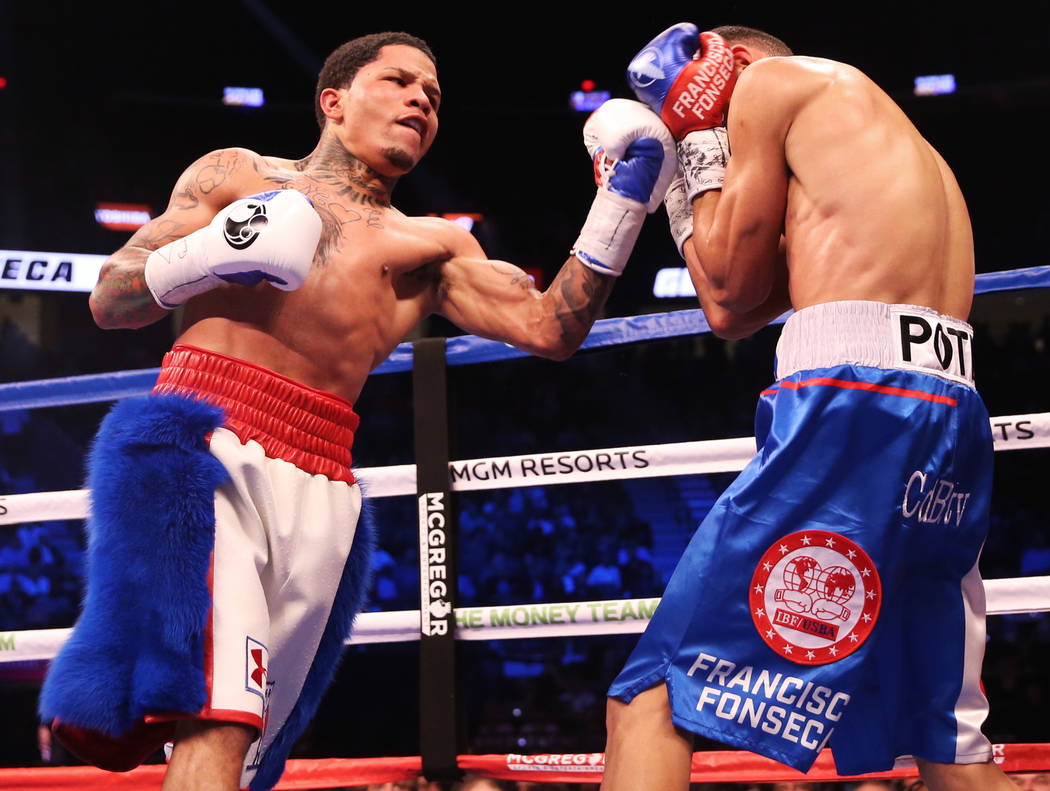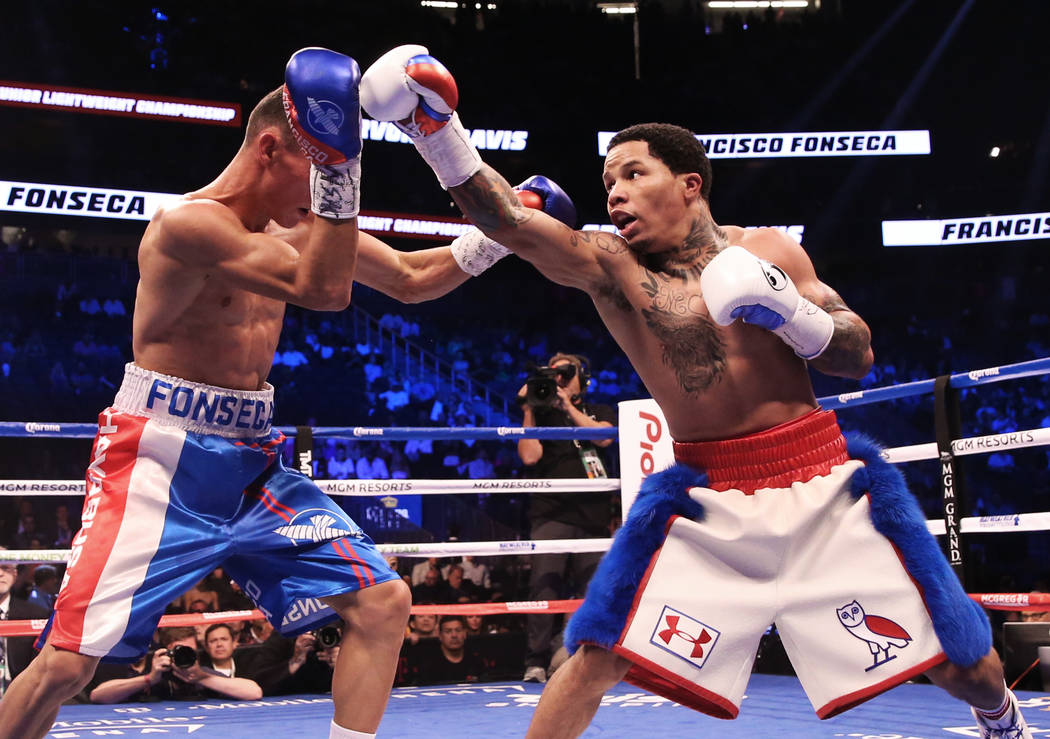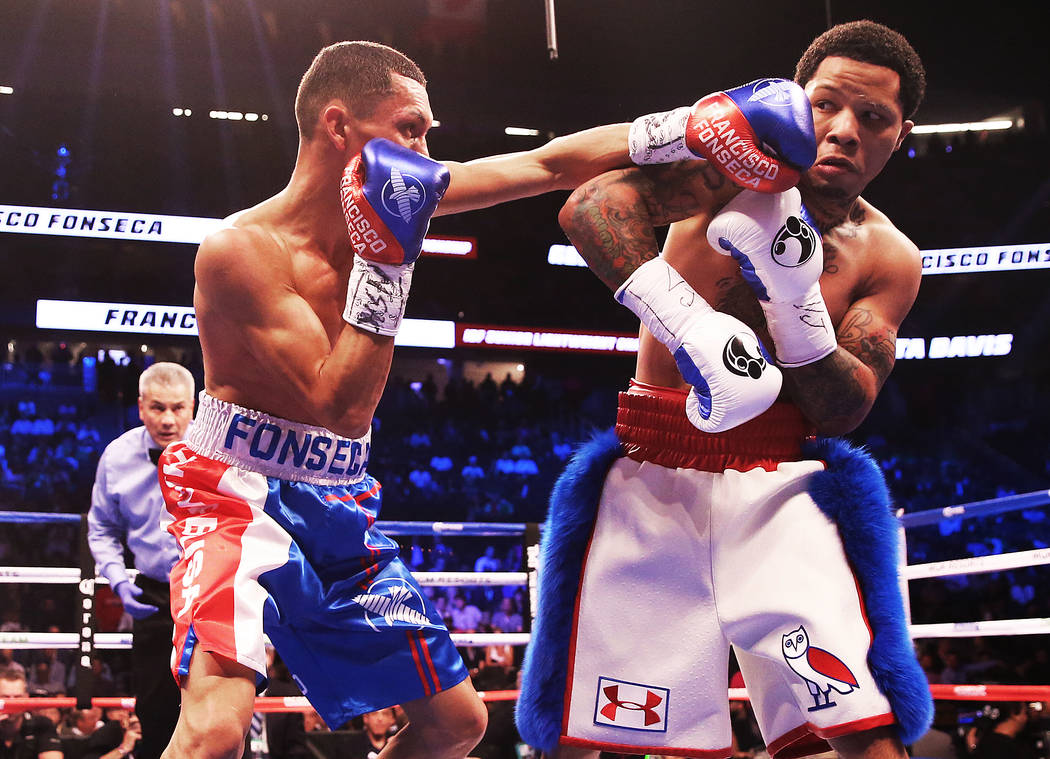 Badou Jack said last week that he was going to attempt to knock out Nathan Cleverly so the judges couldn't involve themselves in the outcome.
A technical knockout will have to do.
Jack dismantled Cleverly with quick jabs, precise body shots and ferocious power punches, scoring a fifth-round TKO to win the latter's WBA light-heavyweight championship.
"It's a dream come true," Jack said. "Can't live in the past with the judges. You've got to go for the kill.
But he wasn't done there.
Jack — who moved from super middleweight to light-heavyweight for the chance to earn bigger paydays against better fighters — said he wants a shot at Adonis Stevenson, the 39-year old lineal and WBC light-heavyweight champion.
"Let's get it on," Jack said. "Let's fight somebody real. I'd go anywhere."
Jack looked like he might be ready for Stevenson, at least on Saturday night. He set the tone against Cleverly in the first two rounds, and broke the former titleholder's nose in the third round.
"It was a downward spiral from there," Cleverly said. "I was wounded and protecting myself. It's horrible but part of the sport."
It was all but over in the fourth, and Jack looked at the referee midway through the fifth, as if to say "Are you going to stop this thing yet?"
Finally, the referee complied at 2:47 of the fifth round.
"I wanted to box him and feel him out while establishing my jab," Jack said. "Then the plan was to break him down from there. The plan was to finish him."
Controversial knockout
The boo-birds didn't deter Gervonta Davis' celebration.
Davis stopped Fransisco Fonseca early in the eighth round of the final fight on the Mayweather-McGregor undercard to preserve his unbeaten record, but his win wasn't without controversy.
It appeared that Davis clocked Fonseca in the back of the head with a hook, and punches to the back of the head are illegal.
Fonseca dropped to his knees and didn't move for several minutes, but said through a translator after the fight that he was fine, and that he thought Davis' shot was against the rules.
Davis, for one, didn't think so.
"I guess the camera didn't show the right clip of me catching him," said Davis, who missed weight and was stripped of his IBF junior lightweight title. "I actually caught him with a body blow before that punch. It hurt him, and he knew he was hurt, so he took advantage of me swinging and fell down."
Davis also had a message after the fight for his fellow junior lightweights.
"For all the 130s, I'm coming for my belt," he said. "You'll see me soon."
Tabiti tops Cunningham
Former Spring Valley graduate Andrew Tabiti was excited for the opportunity to be on the Mayweather-McGregor undercard, and he made the most of his opportunity.
Tabiti, 27, failed to knock out Cunningham, 41, but did enough to win via unanimous decision.
"It feels good. I was just jabbing him and making sure I stayed smart," said Tabiti, who won the USBA and NABF cruiserweight titles. "He's a veteran so I had to stay composed. I wanted to show that I could box. This was a step up for me and I felt comfortable in there."
Tabiti was visibly quicker than Cunningham and wore him out over the course of 10 rounds, but failed to land any consequential punches.
"I was in there trying to fight," Cunningham said. "I thought we should have gone in there and worked for our money. He didn't want to give the fans the show they deserved."
More boxing: Follow all of our boxing coverage online at reviewjournal.com/boxing and @RJ_Sports on Twitter.
Contact reporter Sam Gordon at sgordon@reviewrjournal.com. Follow @BySamGordon on Twitter.
Related
Floyd Mayweather stops Conor McGregor in 10th round
Floyd Mayweather's TKO a historic win for sports books
Conor McGregor exceeds expectations before tiring
The circus of Mayweather-McGregor is over and it was pretty good show
PPV issues cause problems for Mayweather-McGregor card
Stars of all styles hit Mayweather-McGregor bout
Explore the scene at the Mayweather-McGregor fight — PHOTOS
Floyd Mayweather vs. Conor McGregor — TWEETS