Teofimo Lopez stuns Vasiliy Lomachenko to unify lightweight titles
Updated October 18, 2020 - 12:05 am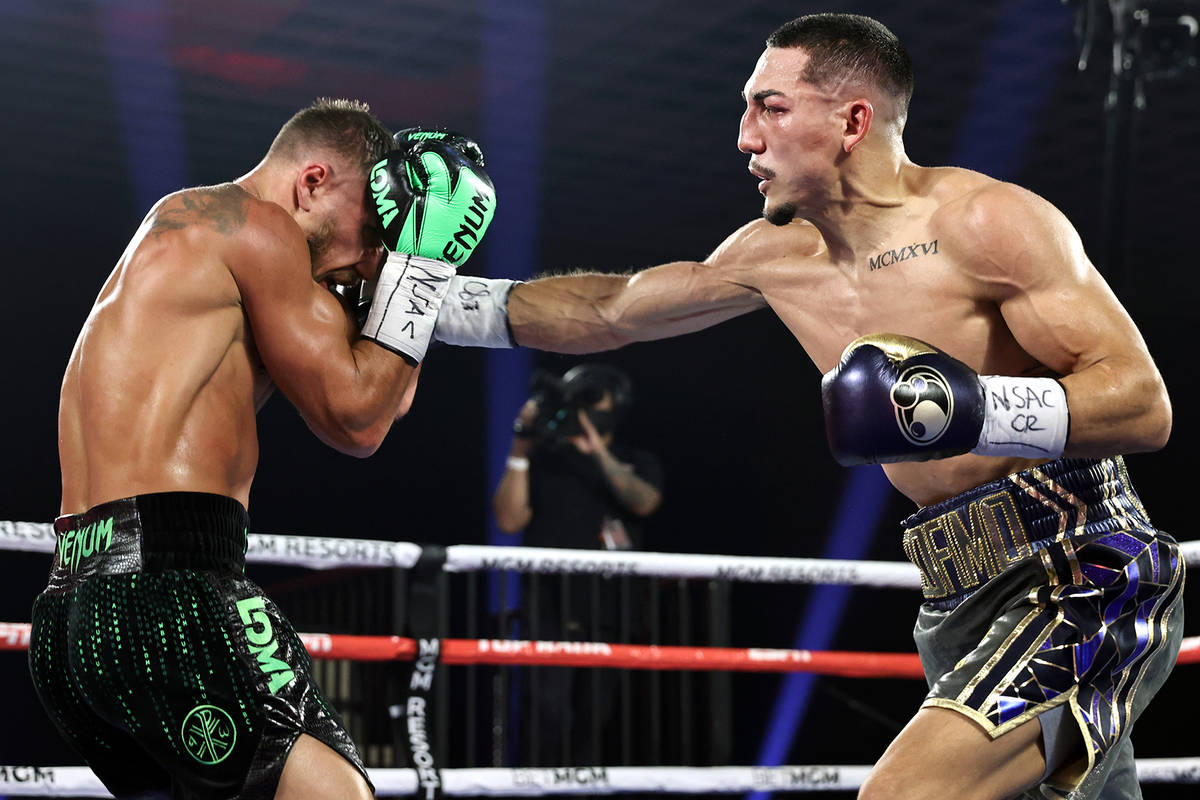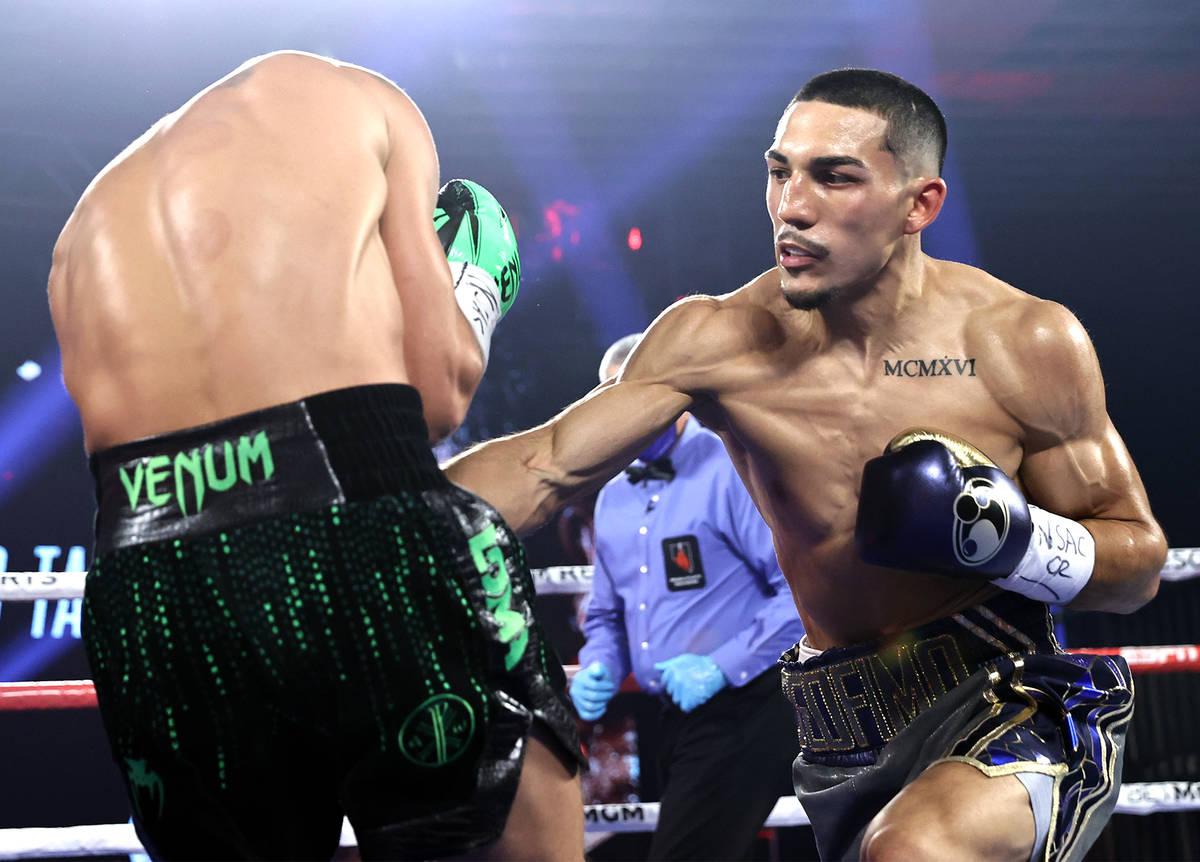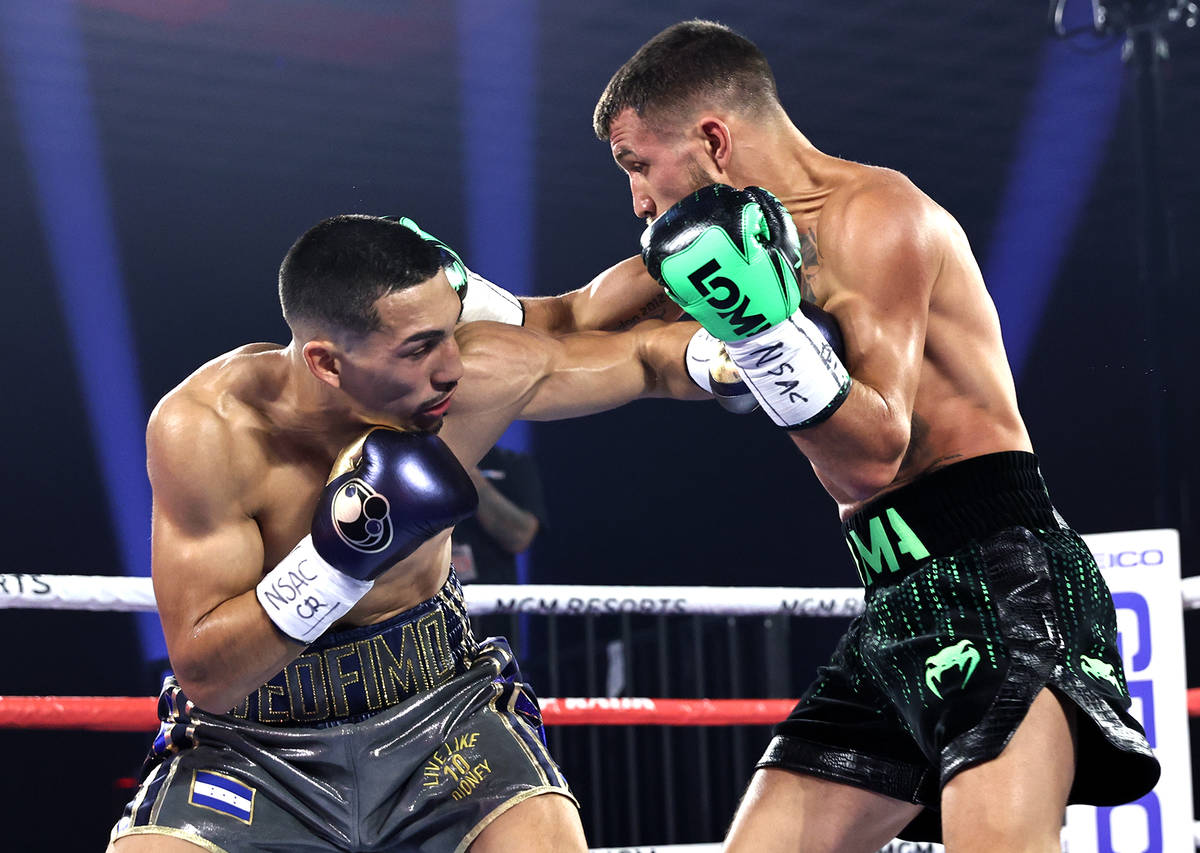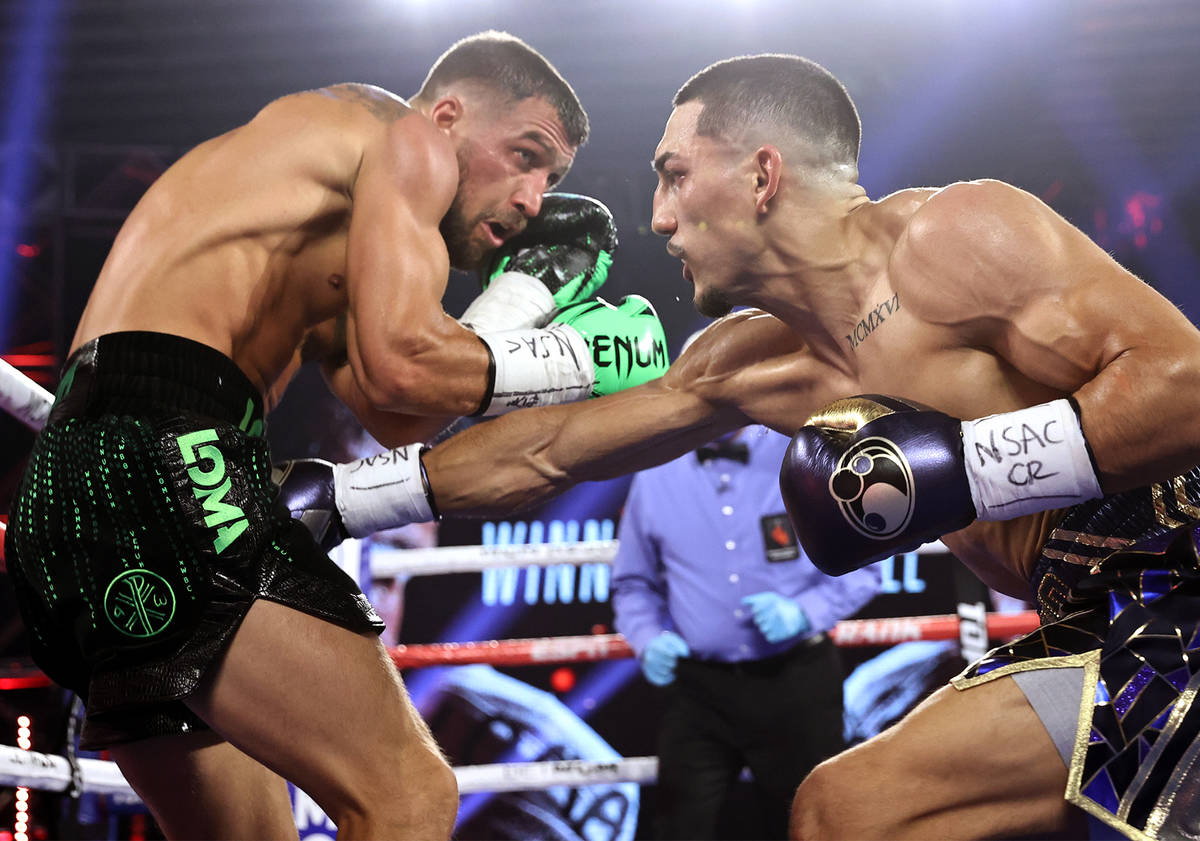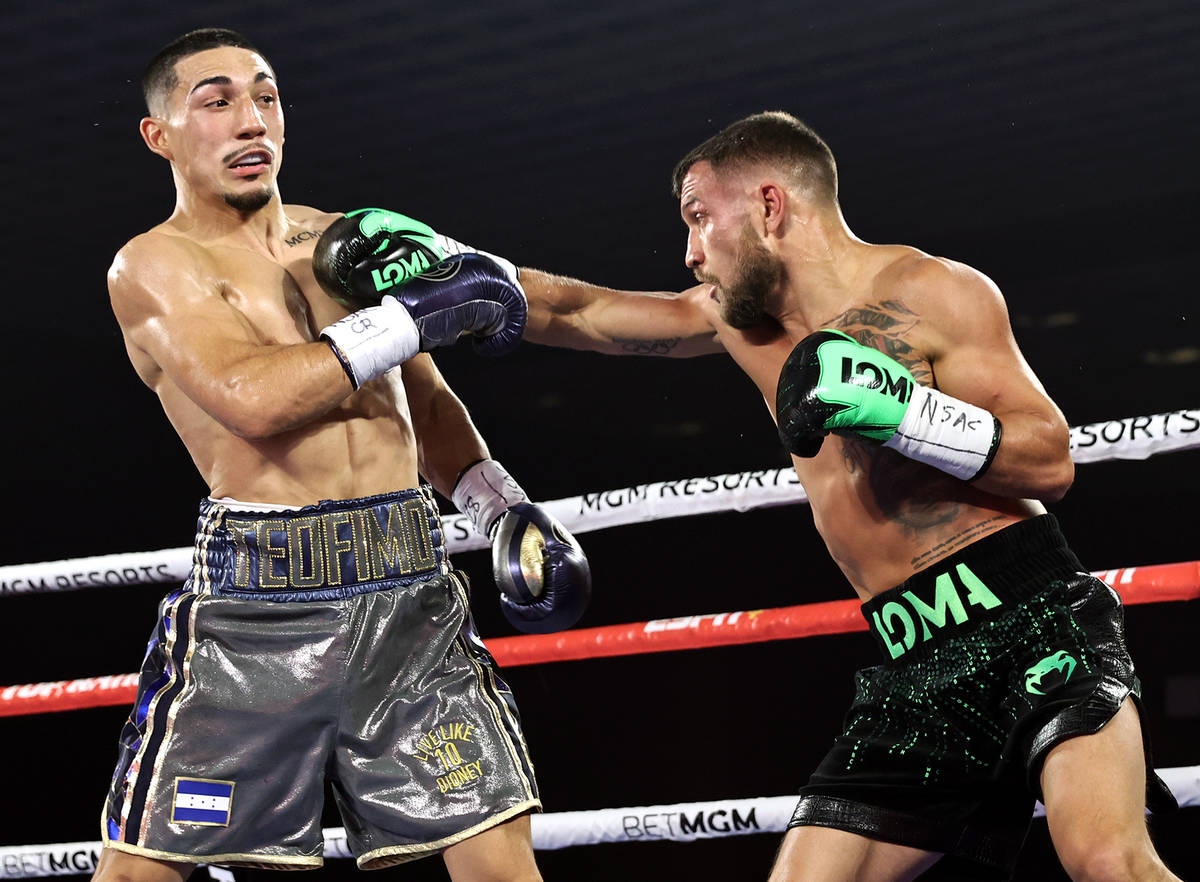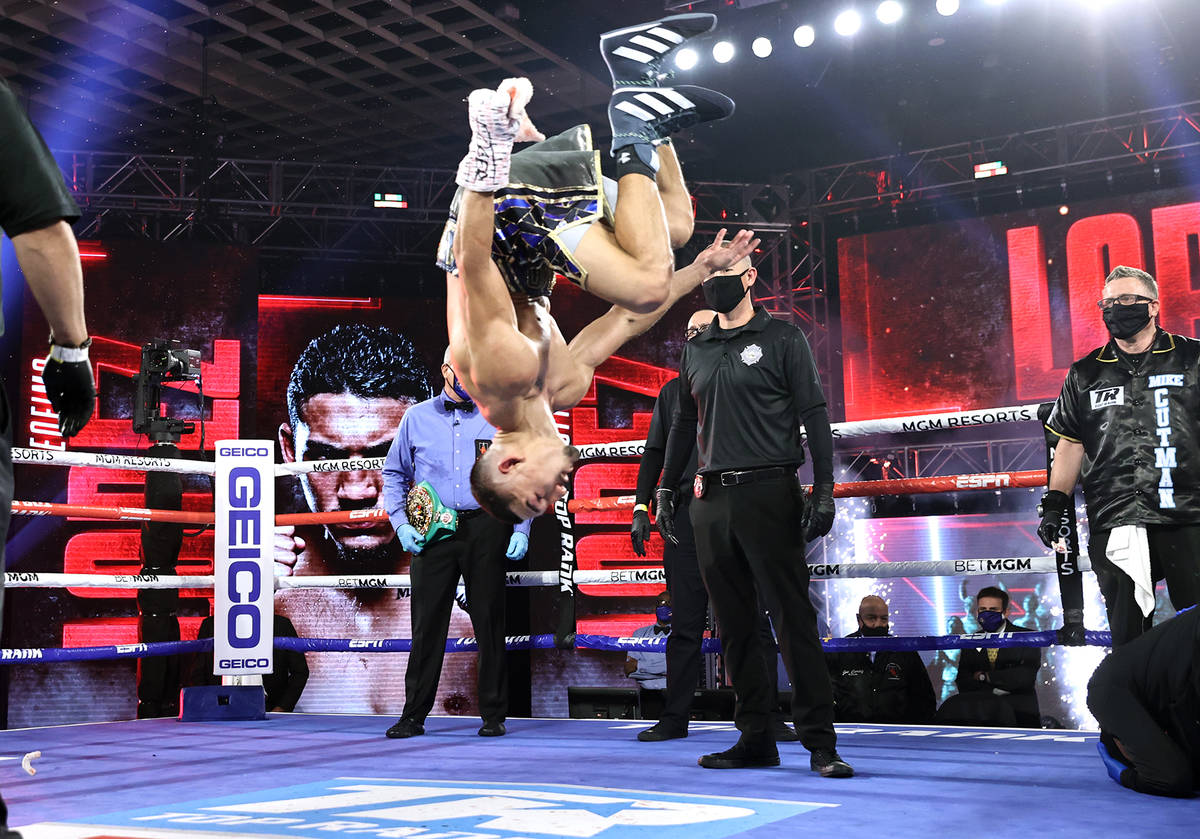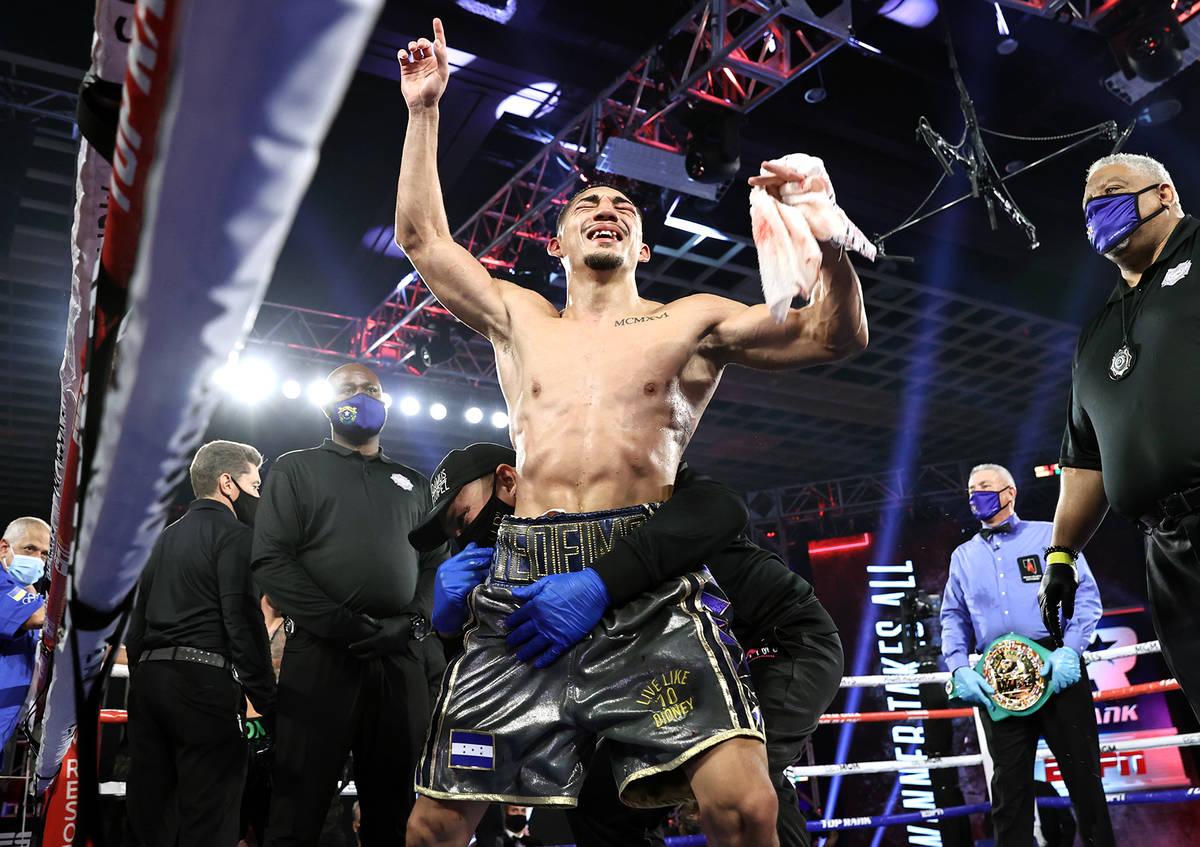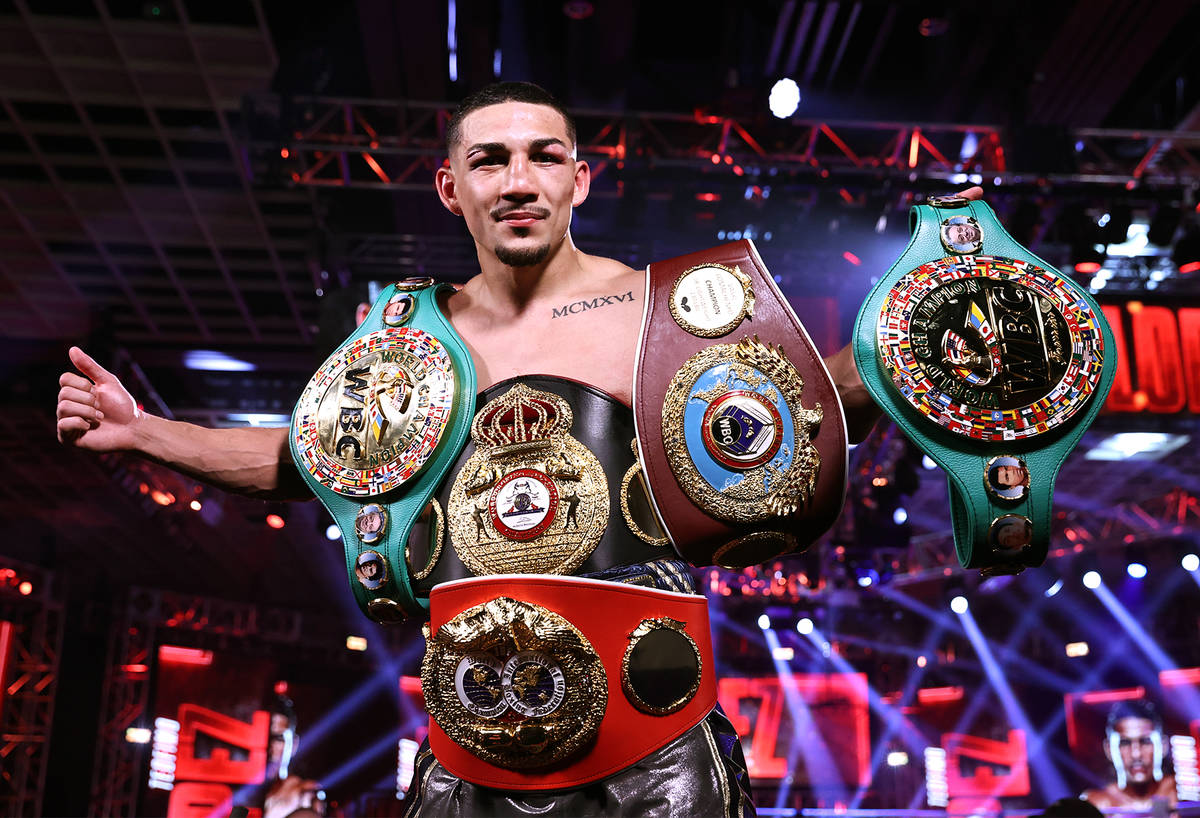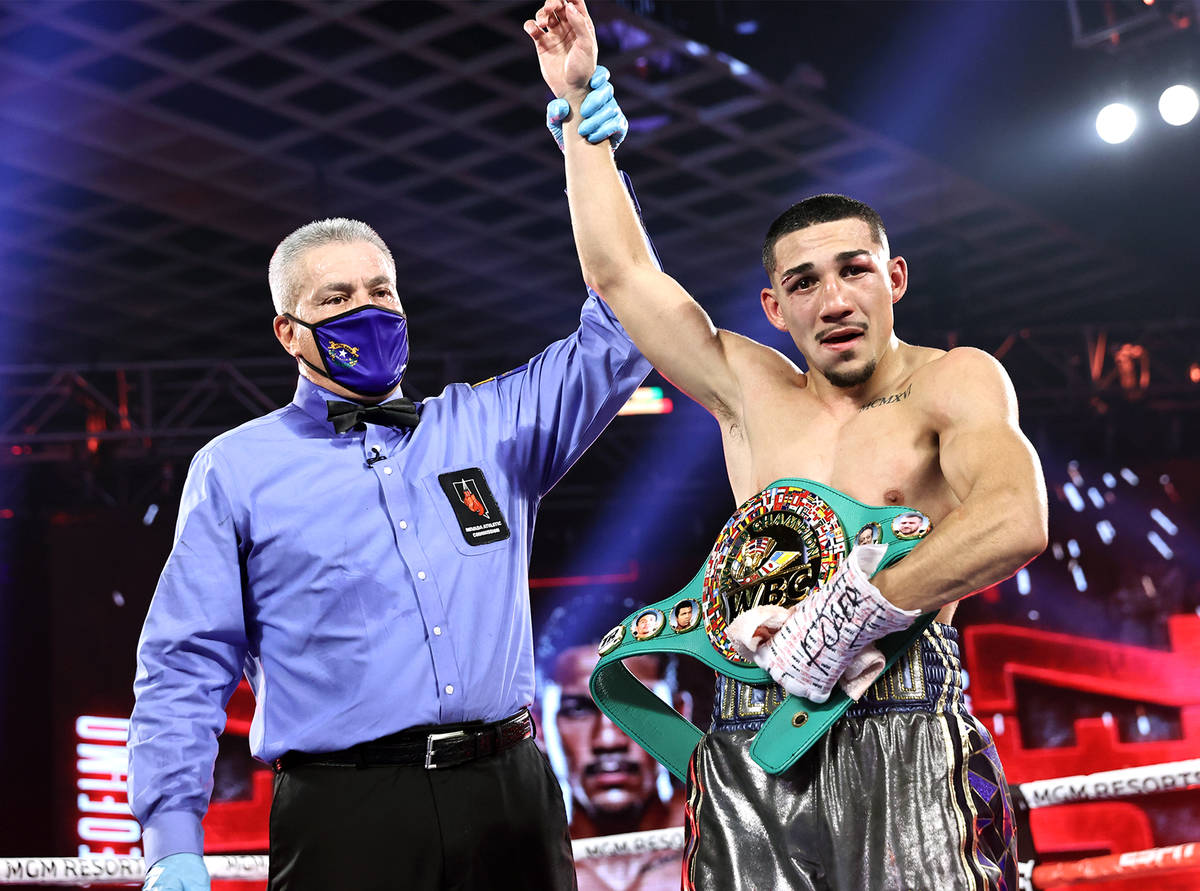 Teofimo Lopez talked the talk.
For nearly two years, he called to fight Vasiliy Lomachenko, the wily three-division champion regarded by many as the best pound-for-pound fighter on the planet. And when faced with the opportunity to dethrone the WBA and WBO lightweight champion on Saturday night at the MGM Grand, Lopez walked the walk.
Check that, he fought the fight.
The perfect fight.
Lopez, the IBF champion, didn't rely on his vaunted power against Lomachenko. He flipped the script and beat Lomachenko at his own game by out-boxing, out-thinking and out-maneuvering the 32-year-old Ukrainian for the better part of 12 rounds en route to a 119-109, 117-111, 116-112 victory.
The 23-year-old from Brooklyn, New York, lived up to his nickname "The Takeover."
He is now the unified WBO, WBA and IBF lightweight champion. He's also the WBC "franchise" champion, though Devin Haney holds the traditional WBC title.
"I earned my damn respect. That's what I think I did," said Lopez, who celebrated with a backflip in the middle of the ring. "We got the job done. I knew I would. I knew I would win the fight. … I out-boxed him. I won every round, at least most of the rounds. I'm thankful. … His time is over. I'm smart when I'm in there."
Lopez (16-0, 12 knockouts) was the aggressor all night and pressured Lomachenko (14-2, 10 KOs) with jabs and hooks to the head and body, especially in the early rounds. He built a sizable lead and used his length to keep Lomachenko at a distance, preventing him from establishing a rhythm and moving around the ring like he does so often.
The two-time Olympic gold medalist, coming off a 14-month layoff, finally found a groove in the later rounds and began effectively throwing combinations and flurries. He used his trademark footwork and hand speed to find openings and fluster Lopez, if ever so briefly.
He also cut Lopez with a headbutt in the 12 round, but Lopez maintained his composure and continued fighting his fight, using a final flurry late in the 12th round to cement his championship pedigree.
Lopez connected on 183 punches to Lomachenko's 141, including 148 power punches to Lomachenko's 78, per CompuBox. The 148 power punches were the most anyone has landed against Lomachenko.
"He's a great boxer … and we needed that today. We showed the world that my son is not only a puncher," said Lopez's father and trainer, Teofimo Sr. "We just made the best boxer in the world look like nothing. We're here to stay for a long time."
With Lomachenko behind him, Lopez can shift his focus toward an increasingly bright future as one of the planet's best pound-for-pound fighters himself. He could stay at the 135-pound weight class and fight the likes of Haney, Ryan Garcia or Gervonta Davis. But he has a naturally bigger frame and could opt to move to the 140-pound weight class and eventually 147.
WBA and IBF junior welterweight champion Josh Taylor and WBC and WBO champion Jose Ramirez are set to fight for all four belts early next year and could be viable opponents, too.
Lopez Sr. said Haney would be the ideal opponent.
"I don't think any of these guys will step up to the plate," the younger Lopez said. "And if they do, they better be ready. … Just put them in front of me, and I'll beat them.
"I'm not satisfied with this. I definitely want to collect more. When I go to sleep and wake up, I'm just going to move onto the next thing."
Berlanga continues streak
Super middleweight Edgar Berlanga pounced on top of the turnbuckle after stopping Lanell Bellows to share a sentiment with anybody willing to listen.
"I'm a (expletive) monster," the 23-year-old boasted.
Frankly, he's right.
Berlanga (15-0, 15 KOs) unleashed a flurry of powerful punches to secure a technical knockout 1:19 into the first round. Bellows (20-6-3, 13 KOs) hadn't been stopped since turning professional in 2012. But he, too, couldn't make it out of the first round.
Berlanga has stopped all 15 of his opponents by first-round knockout.
"I just wanted to make a point and prove a point to the people out there," said Berlanga, who hails from Brooklyn, New York, and is of Puerto Rican descent. "I'm just a phenomenal fighter, man. I'm a monster. And that's all I've got to say."
Barboza Jr. decisions Saucedo
Junior welterweight Arnold Barboza Jr. was bigger and stronger than Alex Saucedo.
And, according to the judges, he was better, too.
Barboza (25-0, 10 KOs) earned a 97-92, 97-92, 96-93 decision over Saucedo (30-2, 19 KOs) to preserve his unbeaten record and continue his trek toward a title shot. The 28-year-old from South El Monte, California, was dropped for a second in the seventh round, but controlled the pace and tempo as the more aggressive fighter.
"I want a championship fight," Barboza said. "No more messing around. No more tuneup fights."
Contact reporter Sam Gordon at sgordon@reviewjournal.com. Follow @BySamGordon on Twitter.