Brett Lashbrook goes all in to make Las Vegas a soccer town
Updated July 18, 2017 - 7:28 pm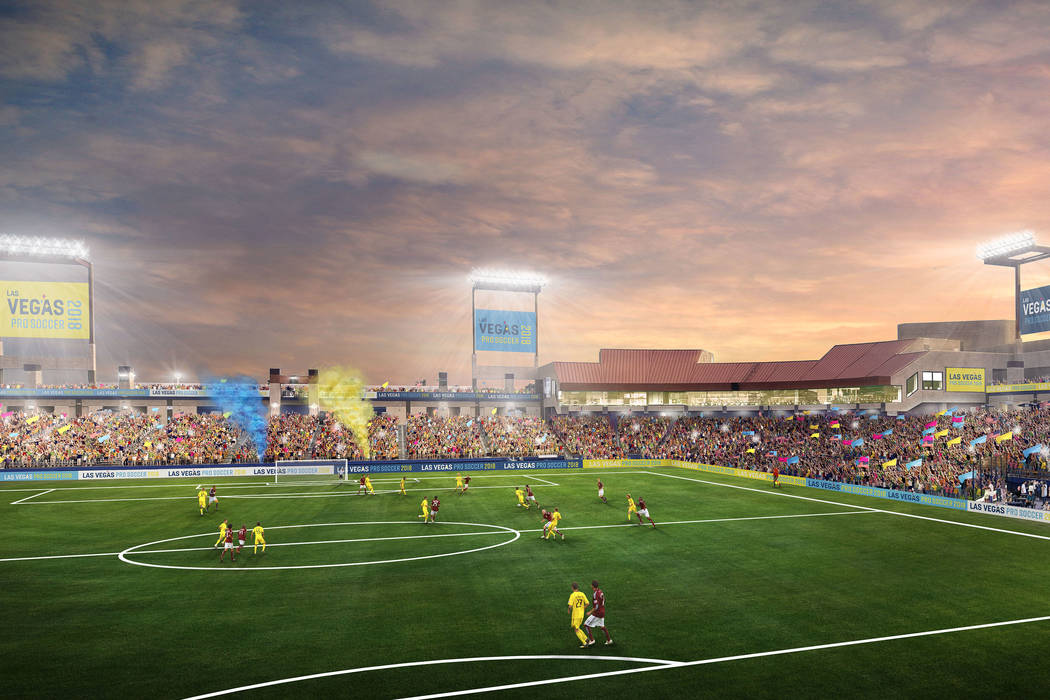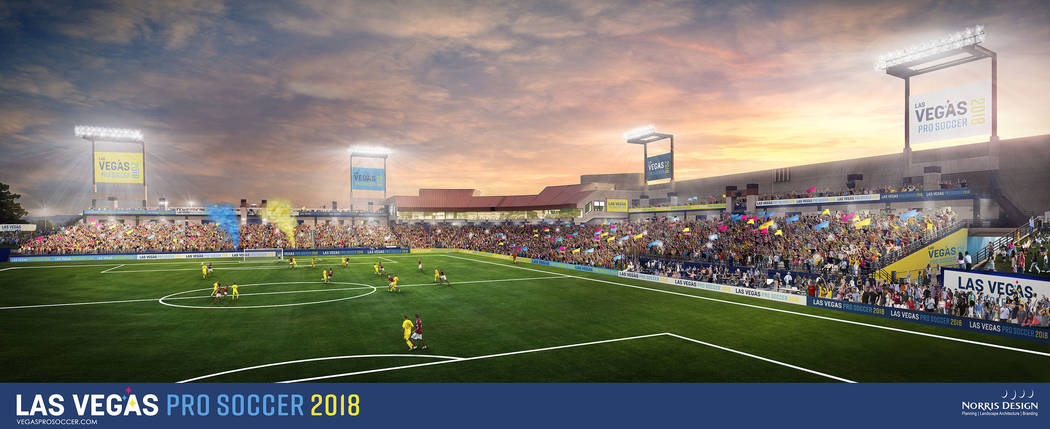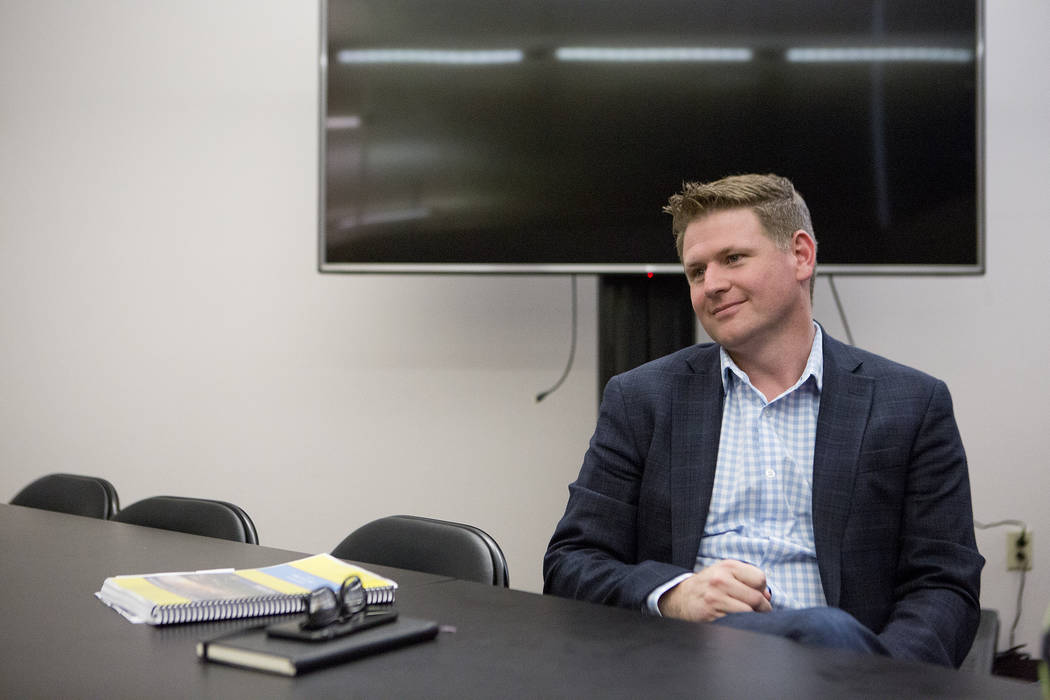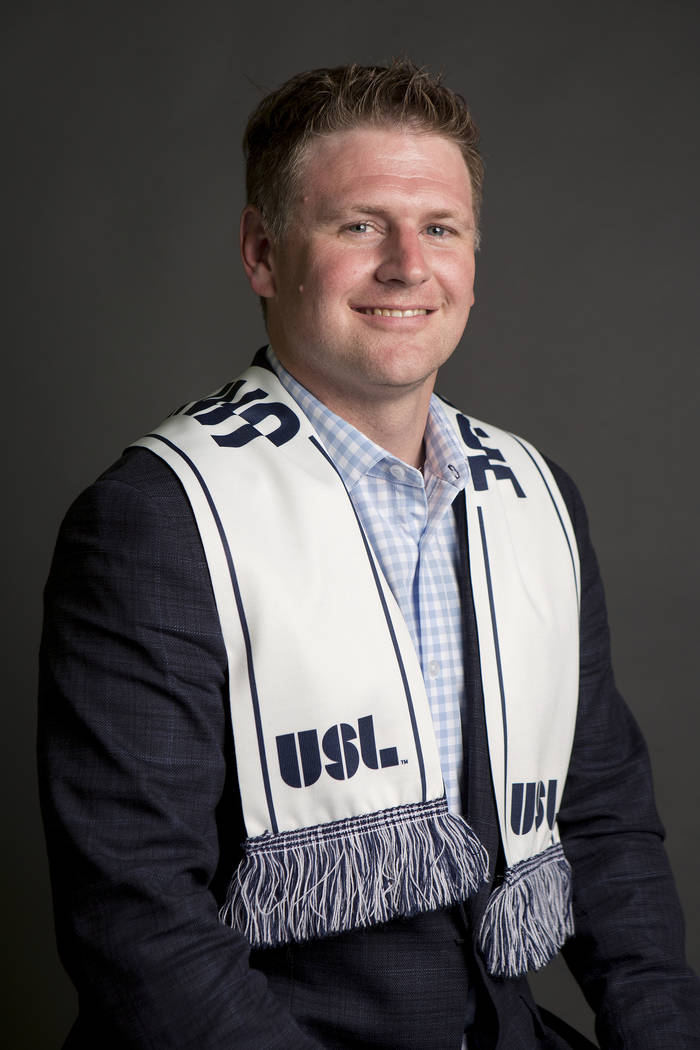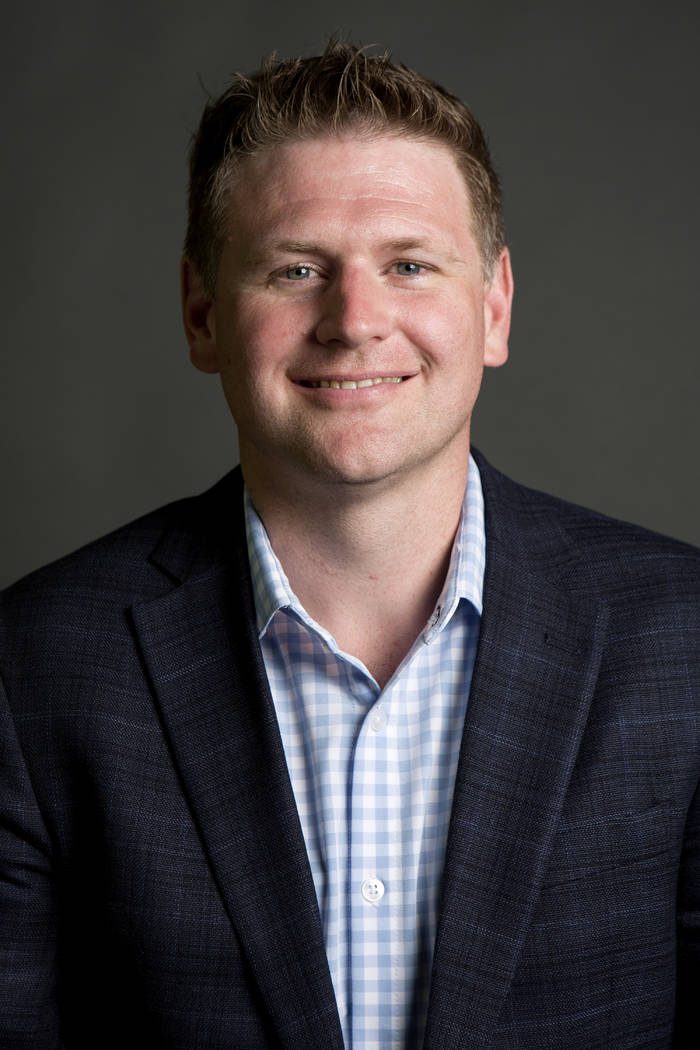 Brett Lashbrook's resignation as chief operating officer for the Orlando City SC in 2015 wasn't unforeseen because of an ownership change and front office shakeup, but his exit still had an abrupt feel.
Two years earlier, Lashbrook was called upon to help the central Florida city secure a stadium deal to start the process of turning the United Soccer League club into a Major League Soccer franchise.
Lashbrook delivered. He turned Orlando City into the 21st MLS franchise and left the Lions with 14,000 season ticket holders as they embarked on an inaugural season that opened with 62,000 fans at the Citrus Bowl.
Orlando City officials expressed their gratitude for Lashbrook's contributions and cited "to pursue other opportunities" as the reason for his resignation.
That was true, but Lashbrook also wanted to be closer to his ailing mother in Las Vegas.
Lashbrook, 39, moved to Southern Nevada two years ago and pursued his other opportunities by being a consultant for the USL and an advisor for the Tampa Bay Rowdies, who are in the mix for an MLS expansion franchise.
The former legal consultant for the MLS has always been one to lend a helping hand, but he always had an itch for running his own soccer operation. His new home provided that opportunity.
"I came out here thinking I'm not going to stay long term, but I needed to come out for my mother and decided to take some time off," said Lashbrook, whose mother is in good health today. "I started getting more calls for consulting projects.
"Then it turned into, 'Hey, everything we were doing in other cities, why couldn't it work here?' We have the money. This is home now. Why is nobody doing it? It's an untapped market."
Earlier this year, Lashbrook founded the Las Vegas Soccer LLC and received approval to join the USL as soon as the 2018 season if he found a place to play home games.
Lashbrook now awaits Wednesday's Las Vegas City Council vote on a stadium lease agreement to have the potential USL club play at Cashman Field and bring the first professional soccer franchise to Southern Nevada.
Committed to Cashman
The proposal calls for a 15-year stadium lease agreement between the city and Las Vegas Soccer LLC to run from Jan. 1 through 2032. The USL team would share Cashman with the 51s baseball team, the primary tenant.
"I think we're cautiously optimistic," Lashbrook said about the proposal passing. "We're incredibly excited about the opportunity and what we think we can accomplish."
Lashbrook grew up in Kansas City, but he has spent his past 17 Christmases in Las Vegas since his family decided to move West.
With contributions from his family members, Lashbrook was able to privately fund Las Vegas Soccer LLC and isn't seeking public money.
Lashbrook's minor league club will be charged rent of $6,000 per event, and that includes any other soccer events that don't involve the USL.
The 51s have expressed interest in building a new stadium in Summerlin. Lashbrook doesn't plan on following them if that's the case.
"We love Cashman," Lashbrook said of the 10,000-seat stadium in downtown Las Vegas. "One hundred percent we would stay in downtown. It's the heart of the city. This is not a tourism play. This team is for Las Vegas, by Las Vegas, of Las Vegas."
The proposed lease agreement allows the city to terminate it if the city enters into an agreement with an NFL, MLB, NBA or MLS team for the Cashman site or with a developer for another use. Ownership of Cashman Field was transferred last month from the Las Vegas Convention and Visitors Authority to the city.
Lashbrook said he would consider tearing down the right-field wall at Cahsman to add seats and suites if the 51s decide to leave.
MLS the end game?
Lashbrook does have visions of possibly having his USL club turn into an MLS team, but he's not letting himself think that far ahead. He's committed to making the USL franchise work in Las Vegas and drawing 10,000 fans to Cashman on a nightly basis.
Las Vegas has struck out on multiple attempts to join MLS. With the help of Lashbrook, who spent seven years as special assistant to MLS Commissioner Don Garber, Las Vegas is better suited for making another bid in the future.
"This is a major-league city," Lashbrook said. "The last 10 teams to join the MLS, six of them started out in the USL. This pathway and blueprint has worked before. We need to show that Las Vegas has an appetite for soccer, which we strongly believe it does."
Lashbrook said he wants fans to help pick a team name and is taking submissions on VegasProSoccer.com.
"We want to hear from the fans," Lashbrook said. "Again, we want it to be their team. It could be a Euro name, an American-ized name or an animal. I'm open to ideas."
Fans can also place a season ticket deposit of $20 on the website. Game tickets are expected to start at $15.
Lashbrook said he wants to create a fun, affordable experience that begins with festivities on Fremont Street and ends with fans throwing flares at Cashman while chanting for 90 minutes.
Contact Gilbert Manzano at gmanzano@reviewjournal.com. Follow @GManzano24 on Twitter.
Brett Lashbrook file
Lashbrook, 39, awaits a Las Vegas City Council vote Wednesday for having his USL soccer franchise play home games at Cashman Field as soon as the 2018 season.
*The founder and owner of Las Vegas Soccer LLC
*Former chief operating officer for Orlando City SC
*Joined Orlando in 2013 to help the city secure a stadium deal and MLS franchise
*Former MLS legal counsel and special assistant to commissioner Don Garber
*Legal consultant for NHL's Phoenix Coyotes during 2006-07 season
*Undergraduate from Missouri and law degree from Marquette
*Raised in Kansas City and moved to Las Vegas in 2015 where his family has resided for 17 years