Liberty crushes Basic for another Sunrise title — VIDEO
November 18, 2016 - 10:34 pm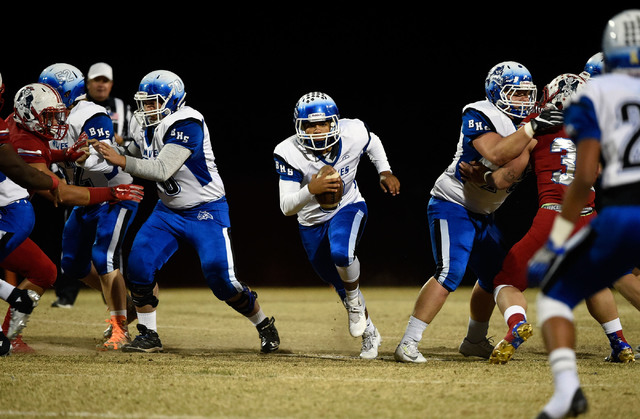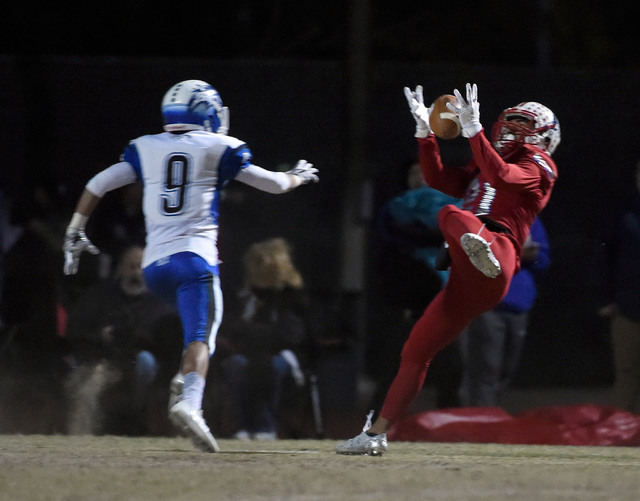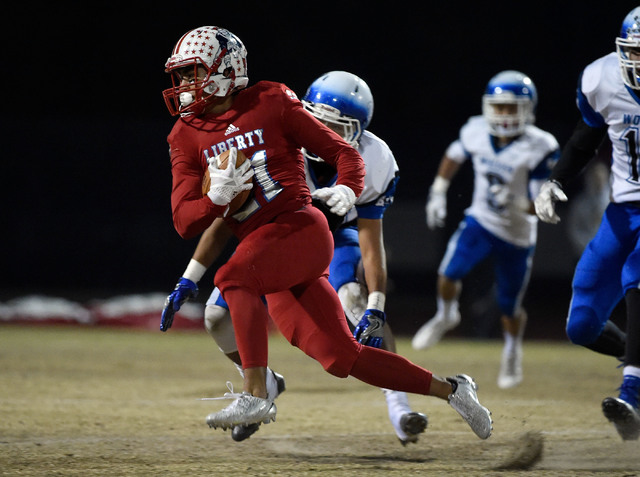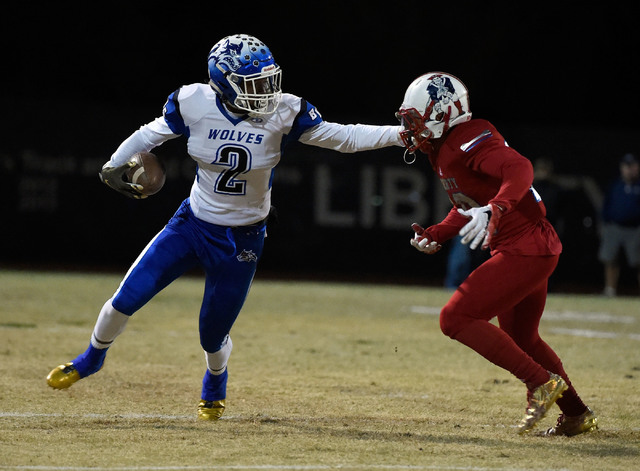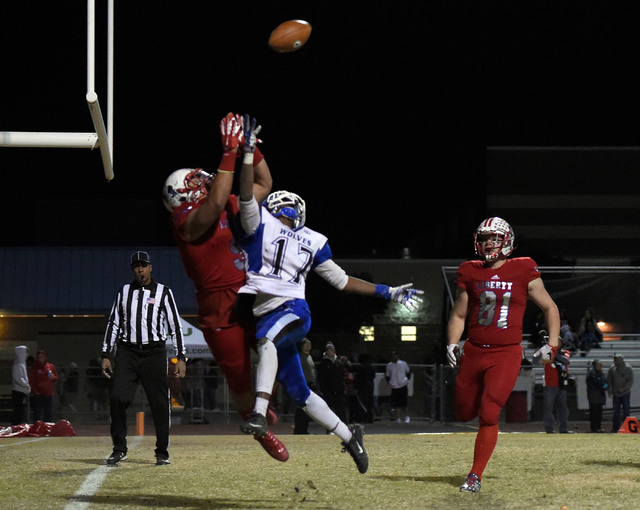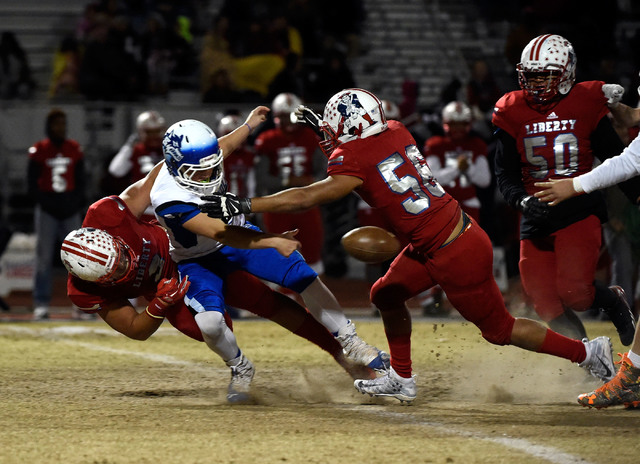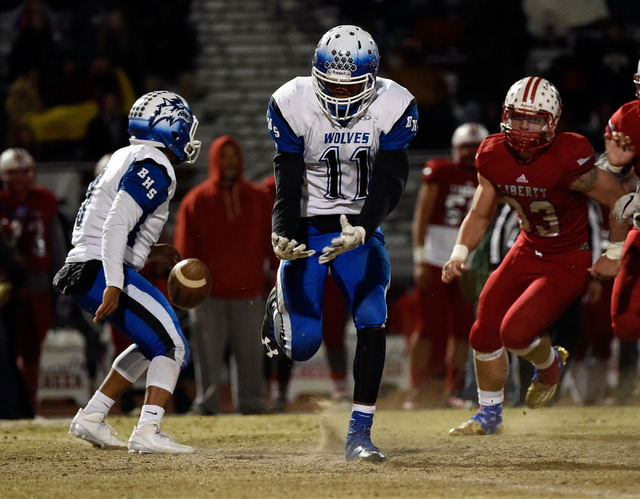 Fireworks went off in the background as Liberty hoisted another Sunrise Region championship trophy Friday night. The Patriots had set off plenty of their own during the game.
Kenyon Oblad threw three touchdown passes as Liberty rolled to a 58-14 win over visiting Basic to capture its seventh consecutive Sunrise title.
"This is just something that we expect to do," said senior receiver Darion Acohido, who scored two touchdowns. "But we want more."
Liberty (11-1) plays Damonte Ranch (12-1) in the Class 4A state semifinal Nov. 26 in the Reno area.
Basic (8-4) took advantage of a first-quarter interception to drive 45 yards, capped by a 14-yard touchdown pass from Aaron McAllister to Frank Harris, to tie the game at 7 with 6:18 left in the period.
But Liberty's starting defense wouldn't give up much the rest of the night. Crishaun Lappin had three sacks, and the Patriots kept the Wolves from getting into any offensive rhythm. Basic finished with 165 yards of offense.
"We just executed coach's game plan," Lappin said. "That's what happens when you execute the game plan."
Liberty answered Basic's touchdown with a 39-yard field goal by freshman Dillon Fedor, and then the floodgates opened.
"Our emotions never shifted," Acohido said. "We stayed calm. They expected to give us some revenge, but we knew what we had to do."
Acohido caught a 10-yard TD pass from Oblad on the team's next possession. Acohido looked to be stopped at the 5-yard line, but his knee never touched the ground, and he regained his footing and scored to make it 16-7 with 1:23 left in the quarter.
Then the defense and the running game took over.
Bryson Delacruz had a 31-yard TD run to make the score 23-7 with 10:03 left in the half. An interception by Alan Mwata gave Liberty the ball at the Basic 8, and Ethan Dedeaux scored on his second 8-yard TD run to make it 30-7 with 8:32 left in the half.
Lappin then forced a fumble, as he sacked freshman backup quarterback Paul Myro, and defensive lineman Jaden Brown scooped up the ball and rumbled 30 yards for a score to make it 37-7 with 6:35 left in the half.
"Our defense has been great all year," Liberty coach Rich Muraco said. "I give the credit to my defensive coaches. They come up with a good scheme. They get a lot of different blitzes, a lot of different pressure looks, and it's hard to handle."
Acohido caught a 21-yard TD pass from Oblad to trigger the running clock before the end of the half.
Liberty rushed for 145 yards in the first half as the team focused more on the run.
"It was probably our best running game of the season, and it meant a lot," Acohido said. "We have to run the ball better going up to Reno. It's going to be cold, we're not expected to throw that much, so we have to run better."
Oblad completed eight consecutive passes after the interception and finished 14 of 19 for 175 yards. Acohido had five catches for 54 yards and almost returned a kickoff for a touchdown on the game's final play.
"It's just part of leaving the legacy," Acohido said of the region title. "We just had to keep it going for all the people that's played here."
Contact prep sports editor Damon Seiters at dseiters@reviewjournal.com or 702-380-458. Follow @DamonSeiters on Twitter.
Complete coverage of high school sports