Patriots owner says Aaron Hernandez told him he was innocent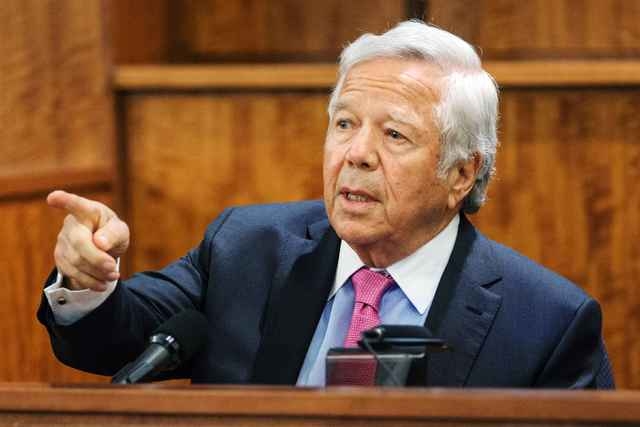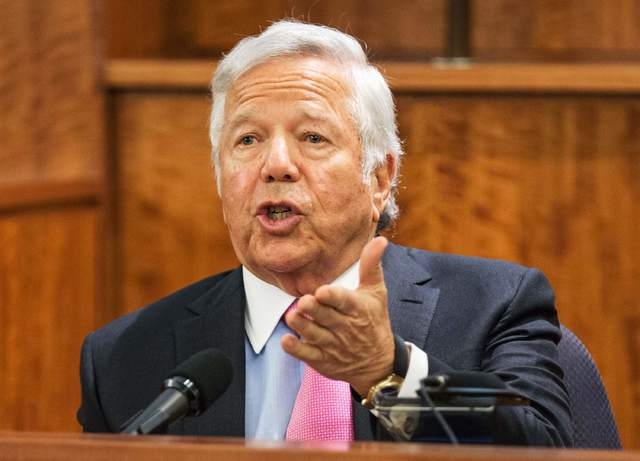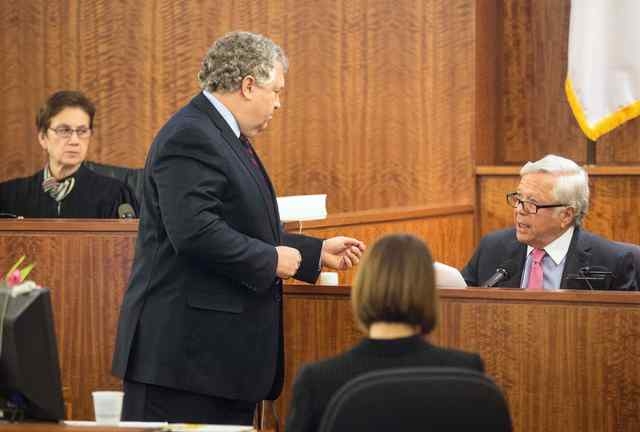 New England Patriots owner Robert Kraft was called to testify in the murder trial of former tight end Aaron Hernandez in Fall River, Mass., on Tuesday morning.
Kraft took the stand and apologized for a head cold. He said Hernandez denied any involvement in the murder of Odin Lloyd, and told the team he was at a club at the time.
Kraft said two days after the murder, when Hernandez came to the team facility, the 25-year-old "hugged and kissed me and thanked me for my concern." Kraft said that was a usual greeting with Hernandez.
Prosecutors questioned Kraft about if and where he worked. The owner said he does "whatever they ask me to do" at One Patriot Place in Foxborough, Mass.
The defense team cross-examined Kraft about his level of trust in Hernandez, and where it must've been to sign him to a $40 million contract extension in 2012.
"I don't get into the details, I just knew we signed him," said Kraft.
Team security director Mark Briggs followed Kraft to the stand and testified that he asked Hernandez if he was innocent.
"He swore on his baby's life that he was telling the truth," Briggs told the prosecution.
Briggs stirred the courtroom and caused a sidebar at the bench when he said he asked Hernandez why he "lawyered up."
Briggs repeated what Hernandez said of his whereabouts to Kraft — that he was at a club. Cell phone records introduced earlier in the trial indicate Hernandez was near his home and not at a club around the time of Lloyd's murder.
Patriots coach Bill Belichick is on the witness list and could be called by prosecutors.
RELATED:
Aaron Hernandez's fiancee says he told her he didn't kill Odin Lloyd
Aaron Hernandez was upset at victim 2 days before killing, witness says
Valet says he saw Aaron Hernandez with gun before killing
Aaron Hernandez sent urgent text to friend on night of murder
Aaron Hernandez, alleged victim got drunk together before killing
Witnesses recall seeing body of Aaron Hernandez's alleged victim