Seahawks GM not sure Marshawn Lynch wants to return in 2015
February 10, 2015 - 4:11 pm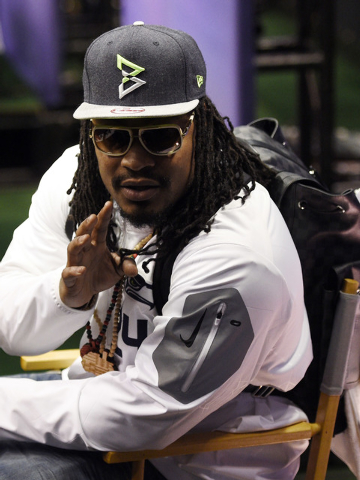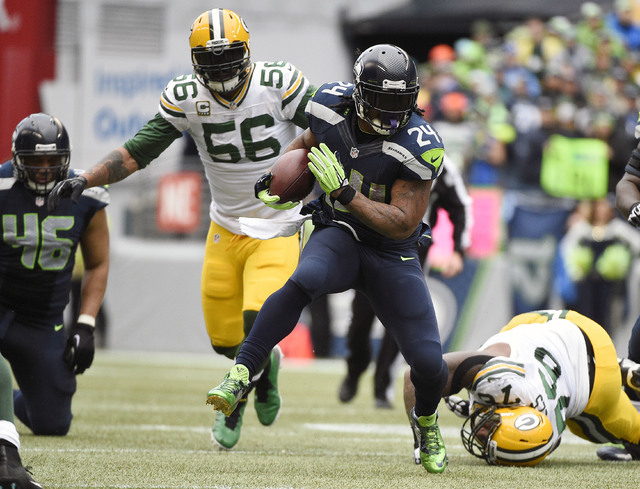 Seattle Seahawks general manager John Schneider wants running back Marshawn Lynch to return to the team next season. Whether Lynch wants to play in 2015 is becoming the burning question for Seattle's front office.
"Obviously, with think he's a hell of a player. We want to have him back. He knows that. His representatives know that," Schneider said Tuesday on 710 ESPN in Seattle. "He knows that if he's back he's not going to be playing at the same number he's scheduled to make. He's a guy that is a heartbeat guy that we'd love to have back. Now, whether or not he wants to play next year, I can't answer that. I don't know if he knows at this juncture."
Schneider told The Sports Xchange during Media Day at the Super Bowl that the Seahawks were not able to "get inside a player's heart" when discussing how much football Lynch, 28, has left. Offensive coordinator Darrell Bevell said the same day that he didn't want to imagine what the scheme would look like without the team's leading rusher next season.
Lynch did not report to minicamp and was a late arrival to training camp. Schneider admitted to TSX that the team was nervous about Lynch's future last August.
Barring an unexpected quick resolution to his contract situation, the Seahawks could go through much of the offseason without a clear indication of where Lynch stands.
The Seahawks reportedly offered a two-year deal that would pay Lynch more than $10 million next season. He is in the final year of his current contract.
"I think he needs to find out where he's at," Schneider said. "It's hard for these guys. It's a long season. We've played a lot of football these last two years, and especially the way this guy runs the ball, it's taxing on his body. So he has to reset himself and get in that mind frame of, 'OK, I'm ready to get moving here again and get prepared for another season of this.'"
Schneider allowed Tuesday that a decision might not happen overnight. However, he said last month that Lynch has earned the confidence from coach Pete Carroll and the organization to return to his home in Oakland, Calif., and return to the team in top shape. Schneider said each time Lynch leaves, he comes back stronger and with better springs than the year before.