5 reasons why Chiefs will defeat Eagles in Super Bowl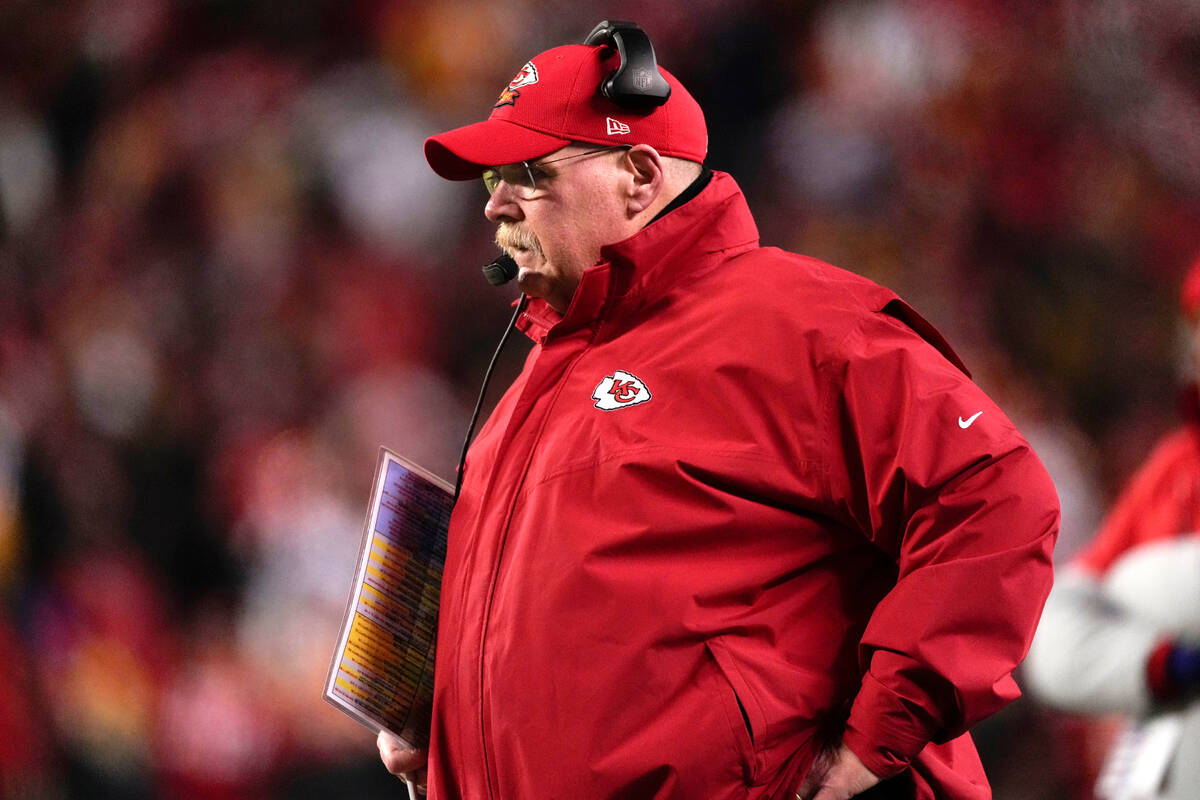 Here's five reasons why the Chiefs will defeat the Eagles on Sunday in the Super Bowl:
1. The Mahomes edge
Patrick Mahomes is the NFL's best quarterback. You can slow him. You can stymie him. You might even get the best of him for a series or two.
The Jaguars even had him on the injury ropes in the divisional round after Arden Key fell on his ankle so hard that it sent Mahomes to the sideline for almost an entire half.
He came back to beat Jacksonville and then the Bengals in the AFC championship game playing on a high ankle sprain, adding to a legacy that rises in prominence and stature every time he takes the field.
Remember when everyone assumed he would take a step back when star receiver Tyreek Hill left for South Beach, only to lead the NFL in completions and passing yards while overseeing the league's best offense?
The joke was on us.
As it will be on the Eagles.
In an evenly matched game, Mahomes is the ultimate difference-maker, especially if it comes down to the final possession. He's at his best in those moments, no matter the stage or the venue.
2. Kelce poses nightmare scenario
Is there any player right now who can rip the heart out of an opponent so many different and painful ways as Travis Kelce?
Remember when the Raiders limited him to seven catches for 25 yards in October? Great day, right?
Whoops.
Of those seven grabs, four went for touchdowns, as Kelce destroyed the Raiders in the red zone.
It's just what he does and who he is. He can run. He can outmuscle defenders. He runs great routes. He and Mahomes can practically read each other's minds. He can go up and get the ball. And with the ball in his hands, he is lethal.
Kelce can beat a team everywhere on the field. He's a one-player mismatch. And even when teams slow him, he can still knock them out.
3. Jones will wreak havoc
Chris Jones is the most versatile defensive lineman in the NFL. He's so dangerous because he can play every position on the line and always seems to square off against the weakest link on every offensive line he faces.
What makes Jones so difficult to block is he's quick and fast, and there might not be a stronger defensive lineman at the point of attack. His ability to overpower blocks and split double teams makes him impossible to negate for an entire game, and he has a way of making plays when the Chiefs absolutely need them.
4. Reid in his element
Nothing against Eagles coach Nick Sirianni, one of the best young minds and leaders in the NFL.
But who knows how the second-year coach will react in a close game. His team has been so dominant that he has faced few critical decisions.
But this is a fact: Chiefs coach Andy Reid has been there and done that. He already has the answers to questions that haven't been asked.
And as vaunted as the Eagles' defense has been, it's a scary proposition when Reid has two weeks to decipher an opponent and come up with ways to attack them. He's 27-4 after a bye week.
From a preparation standpoint to a tactical standpoint to in-game decisions at the most urgent times, figure on Reid to outsmart Sirianni and create a big edge for the Chiefs.
5. Butker back on track
Harrison Butker, the Chiefs' normally sure-footed kicker, suffered an ankle injury in the season opener that played a big role in him missing six of 24 field-goal attempts. But in his past three games, he has hit all nine of his PATs and all six of his field goals.
Butker has performed well in big games, so the stage won't be an issue. If it comes down to a late kick, he can be the difference.
Contact Vincent Bonsignore at vbonsignore@reviewjournal.com. Follow @VinnyBonsignore on Twitter.