Top-ranked IMG Academy rolls past mistake-prone Liberty, 35-0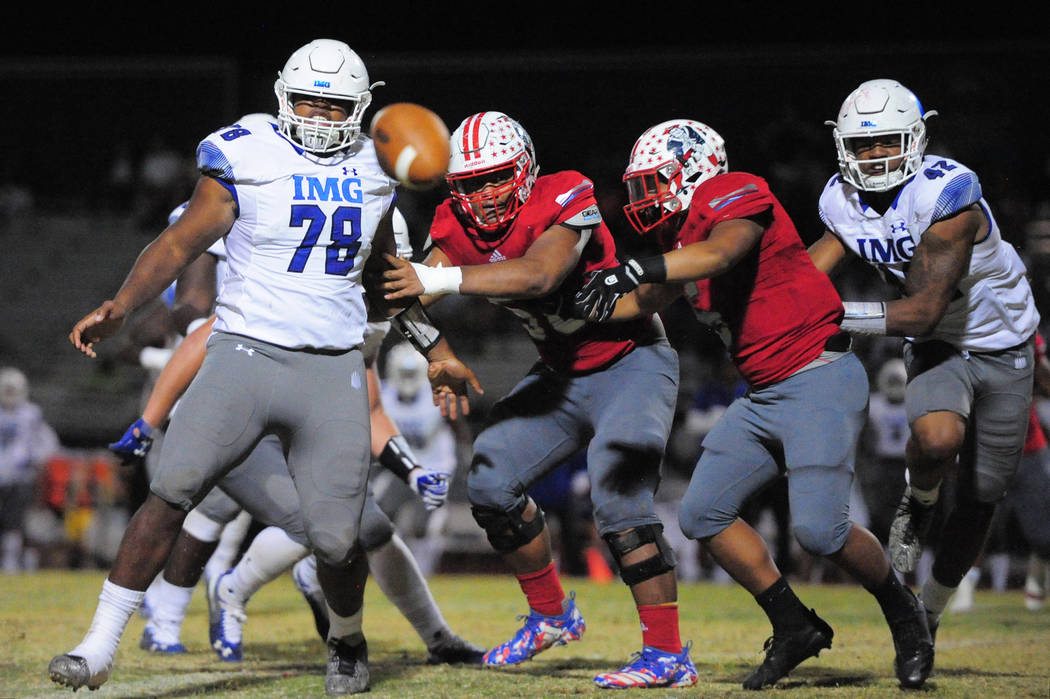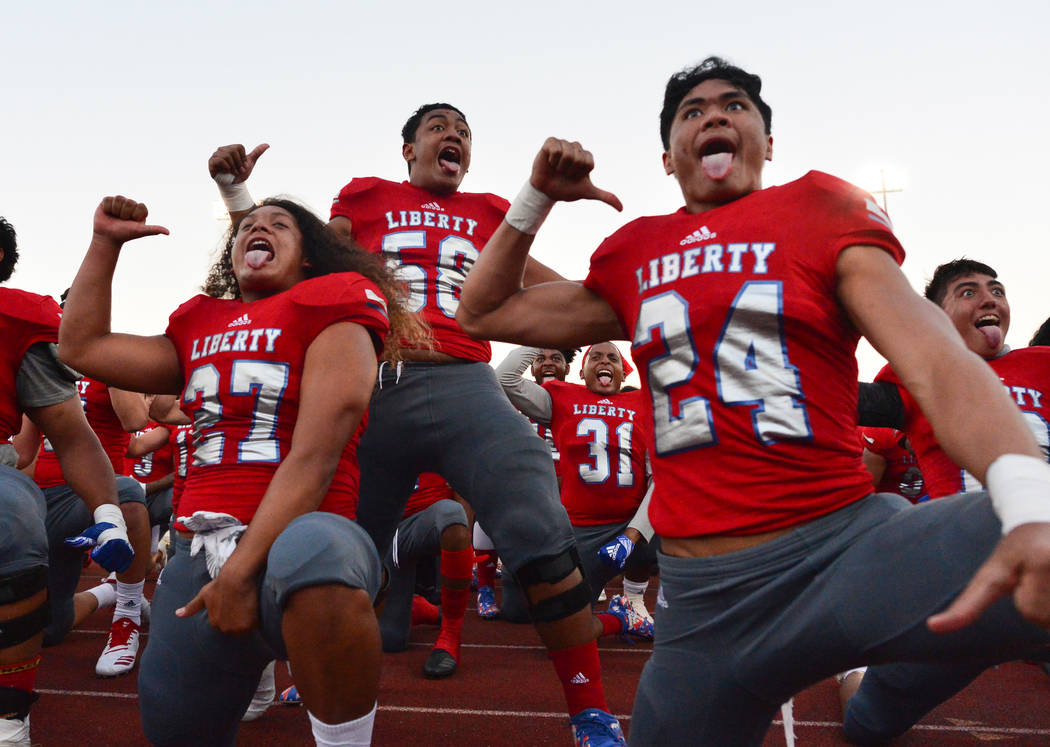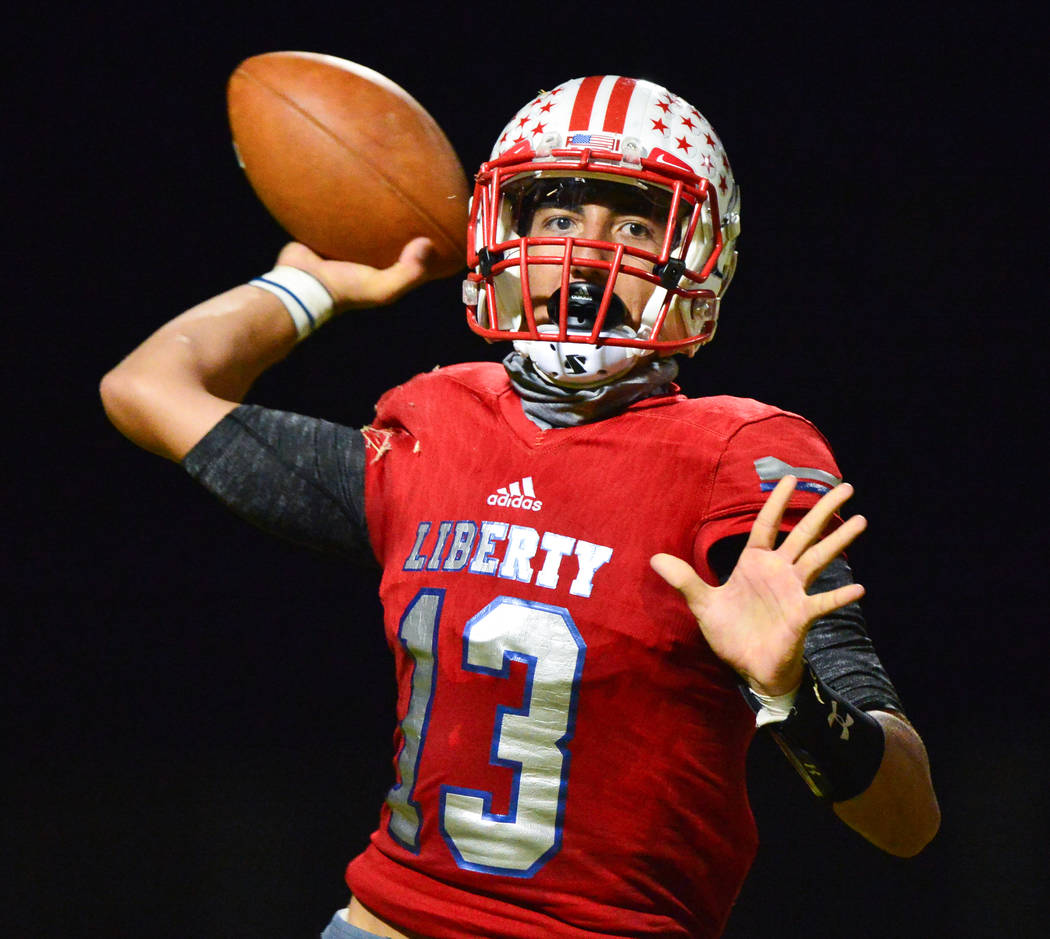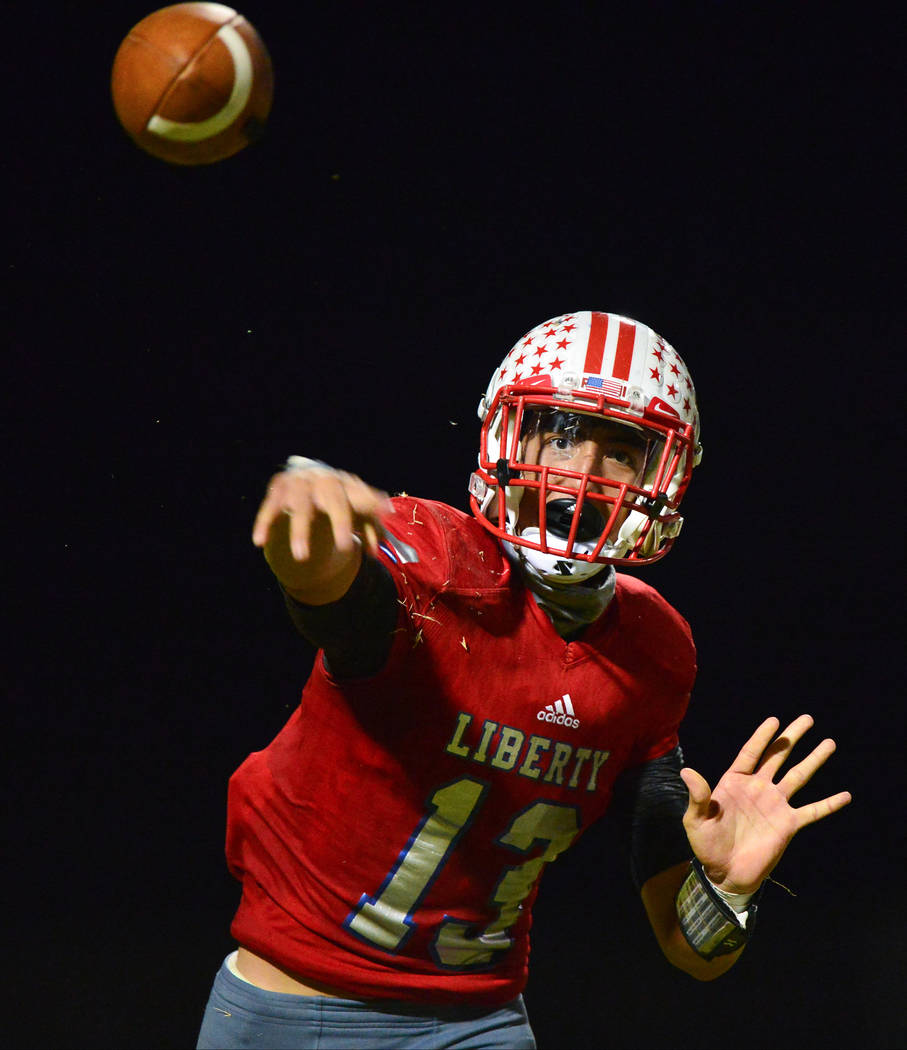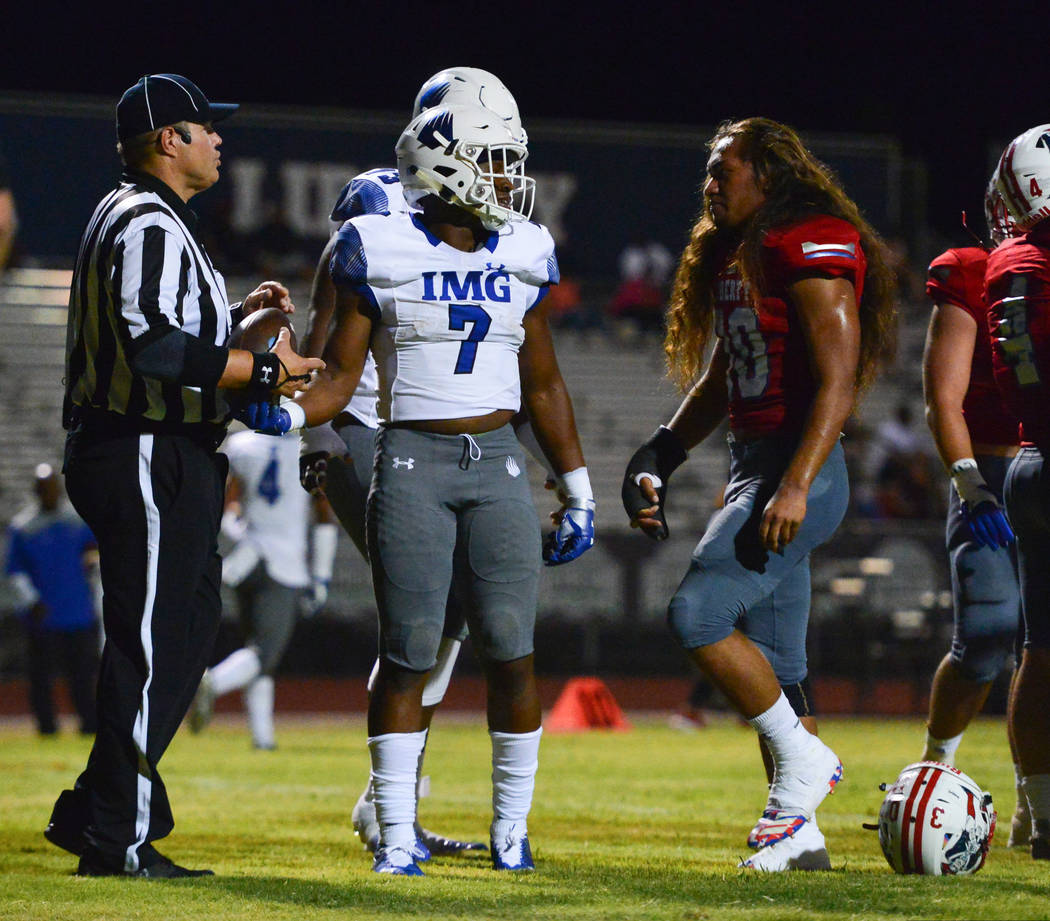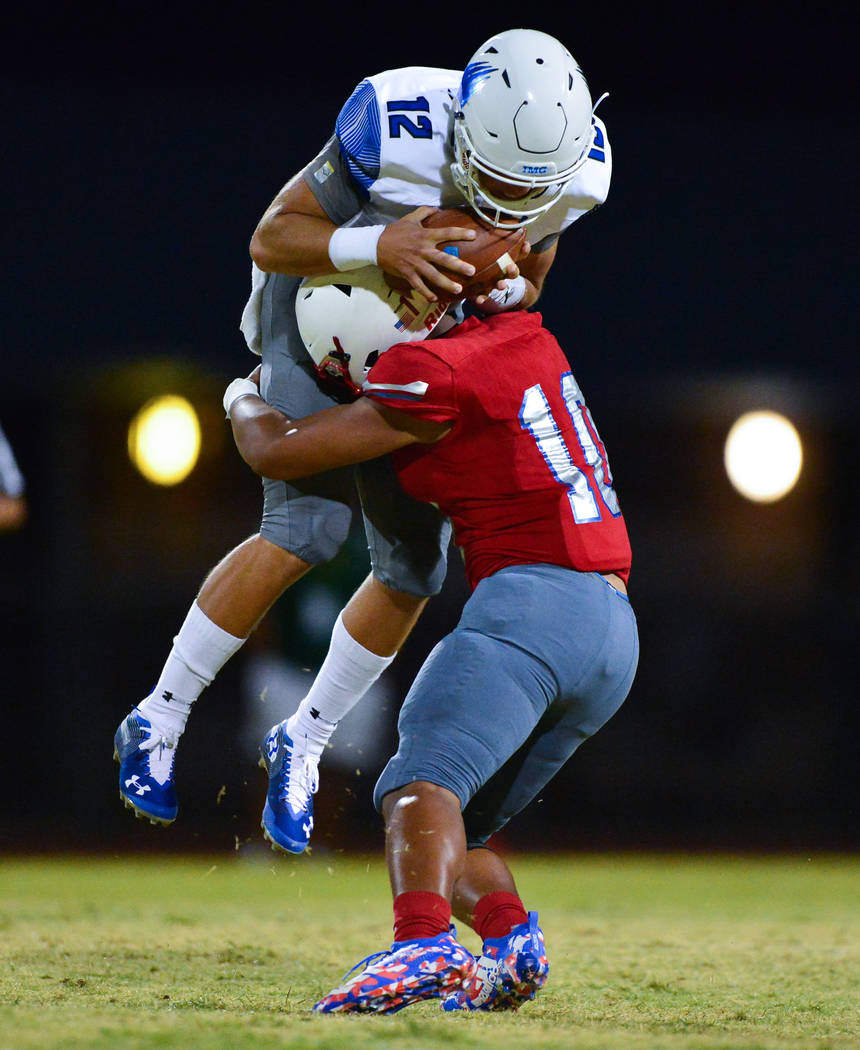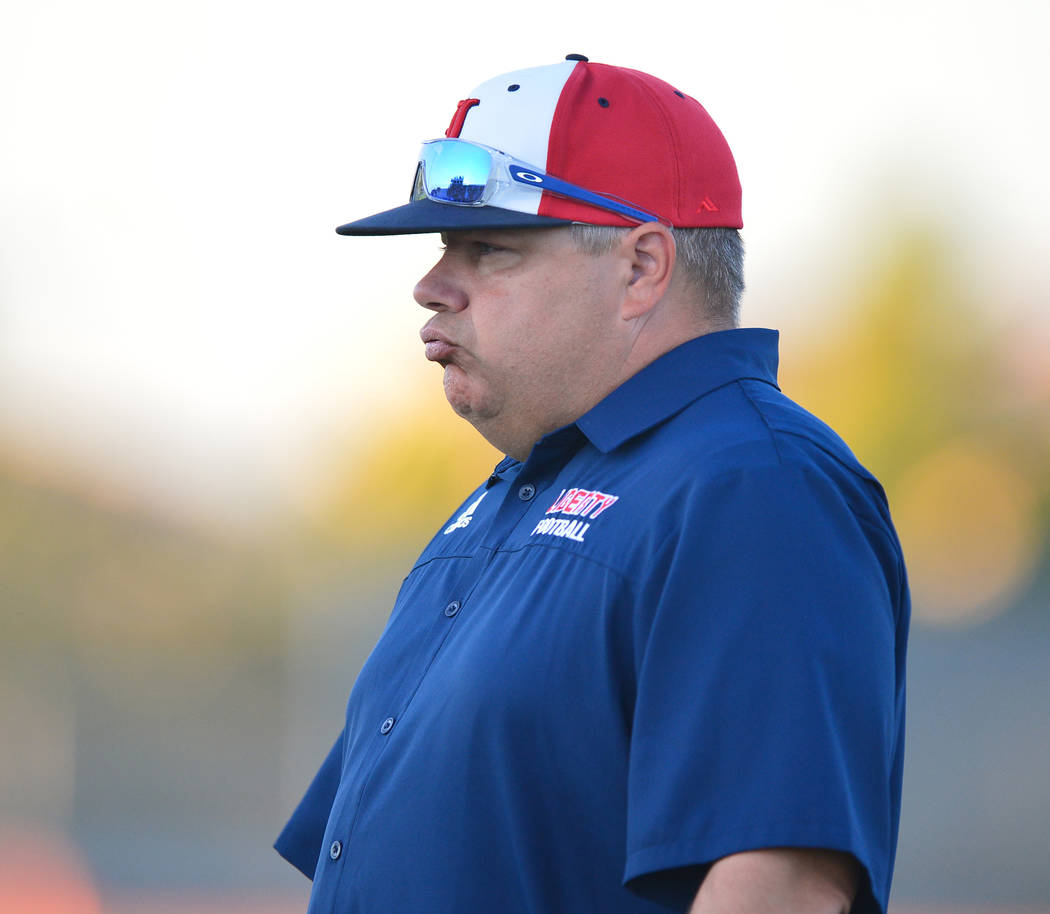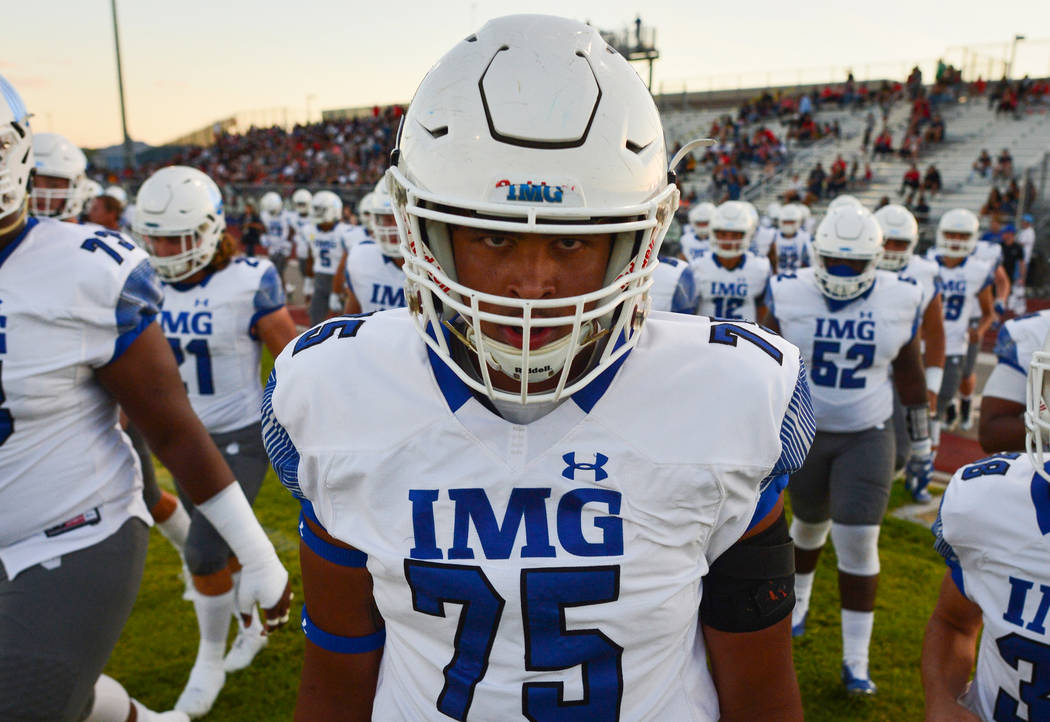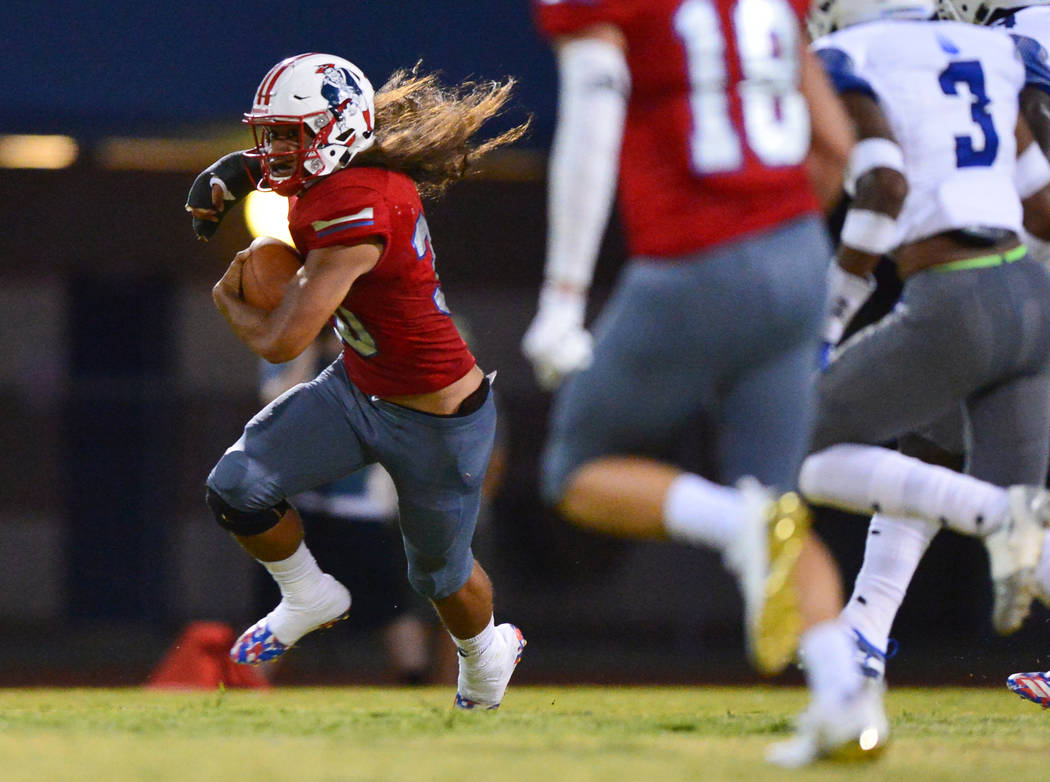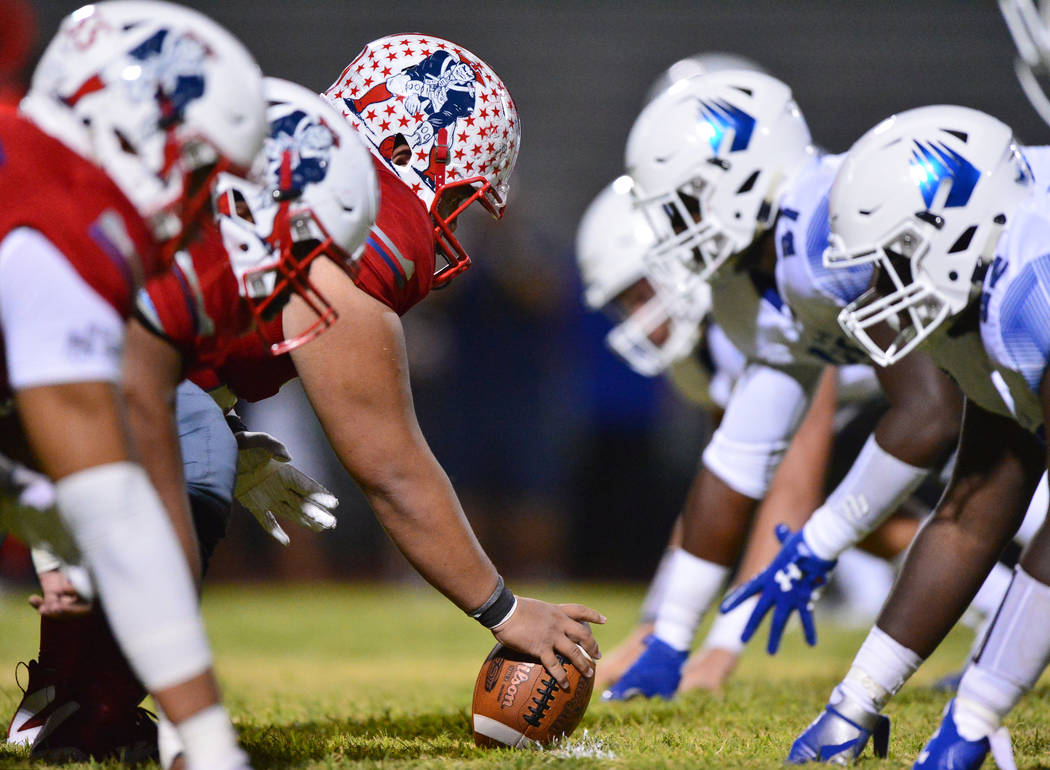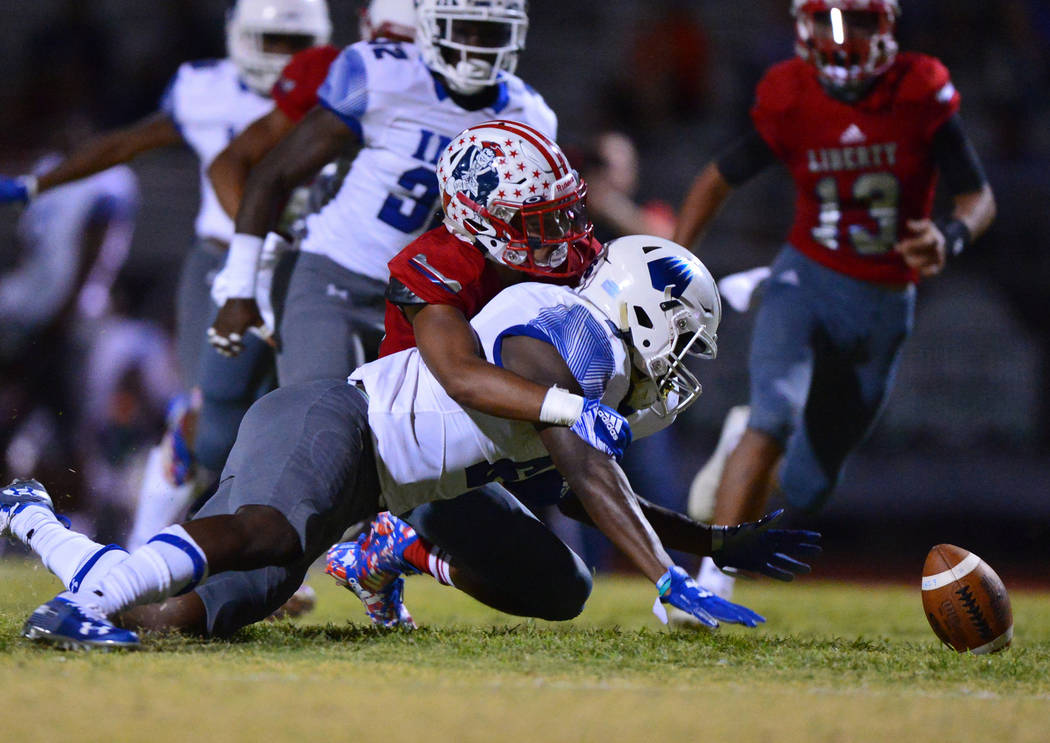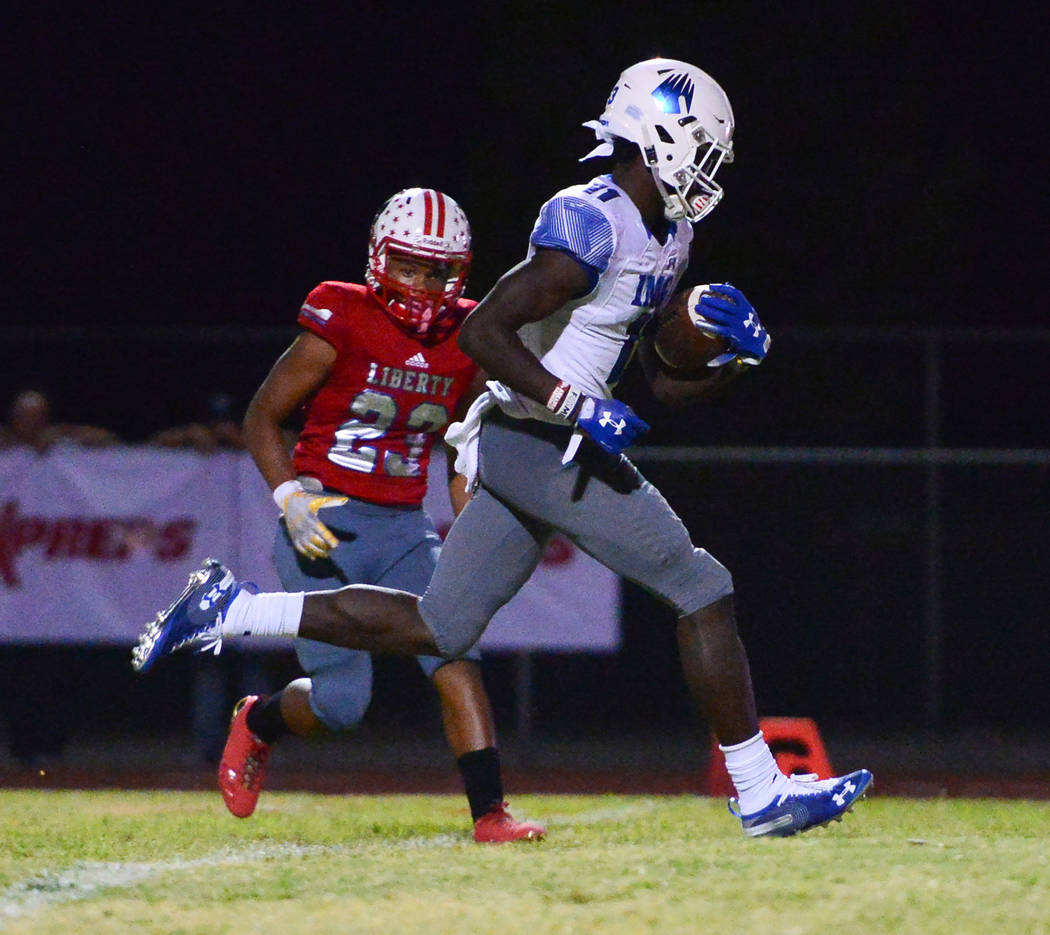 Kevin Kelley of Pulaski Academy in Arkansas made a name for himself as the high school football coach who never punts.
That strategy might not have been a bad idea for Liberty on Friday night.
Miscues on three Liberty punts led to 21 first-half points, and IMG Academy (Florida) rolled to a 35-0 road win over the Patriots.
"Our special teams, which has been really the strength for us the first two weeks, were just absolutely atrocious," Liberty coach Rich Muraco said. "I'll take full blame for that, because I'm the special teams coach."
The special teams mistakes started on the first Liberty possession when Toa Tai's punt was blocked and the Ascenders (3-0), ranked No. 1 in the nation by USA Today, recovered at the Patriots 47.
Three plays later, David Baldwin tossed a swing pass to Trey Sanders for an 8-yard touchdown and 7-0 lead with 8:42 left in the first quarter.
Muraco turned to kicker Dillon Fedor on the next punt attempt, but the snap sailed over his head and he covered the ball at the Liberty 1. Baldwin scored on the next play for a 14-0 lead with 6:26 left in the quarter.
"It's kind of demoralizing, because you know that you're playing the top-ranked team in the country, or one of the top teams in the country, and you've got to play a perfect game or a near-perfect game," Muraco said.
Things didn't get any better the next time Liberty (1-2) tried to punt, as Fedor mishandled the snap and IMG's Michael Redding recovered at the Patriots' 8.
That set up a 1-yard TD run by Noah Cain for a 21-0 lead with 8:22 left in the first half.
"If it wasn't for that, they would have had to at least earn their touchdowns instead of giving the short field to them," Muraco said.
"It's another reason why I like these kind of games. Because against a lesser team, you can make those kind of mistakes, you can still rally and win. You spot a team like that 14 points (in the) first quarter because of special teams, it's really tough to come back from."
Liberty also struggled to move the football. The Patriots were without starting quarterback Lonenoa Faoa (concussion). Leading rusher Zyrus Fiaseu was limited to three carries and played with a cast on his broken right hand. Liberty finished with 107 yards of offense.
"Now that we're done with the national schedule and we get into the local teams — we've got a tough game coming up against Desert Pines — I feel like our offense will find its rhythm," Muraco said. "Noa was out today, he'll be back for Desert Pines. A big part of our plan the whole week was to run Zyrus, and he broke his hand on Wednesday and that kind of changed everything."
The Patriots were solid defensively. Along with the three touchdowns after special teams mistakes, the Ascenders also returned a fumble for a touchdown, so the Liberty defense essentially allowed one score.
"We want to play these kind of teams because we want to challenge our kids, and we want to see who's going to step up, who's going to compete," Muraco said. "Obviously they're on another level. They're a prep school. They get kids from all over the country that come in and play football there."
More preps: Follow all of our Nevada Preps coverage online at nevadapreps.com and @NevadaPreps on Twitter.
Contact prep sports editor Damon Seiters at dseiters@reviewjournal.com or 702-380-4587. Follow @DamonSeiters on Twitter.
Box score:
IMG Academy (Fla.) 35, Liberty 0