Budweiser ad celebrates Las Vegas' love for Golden Knights — VIDEO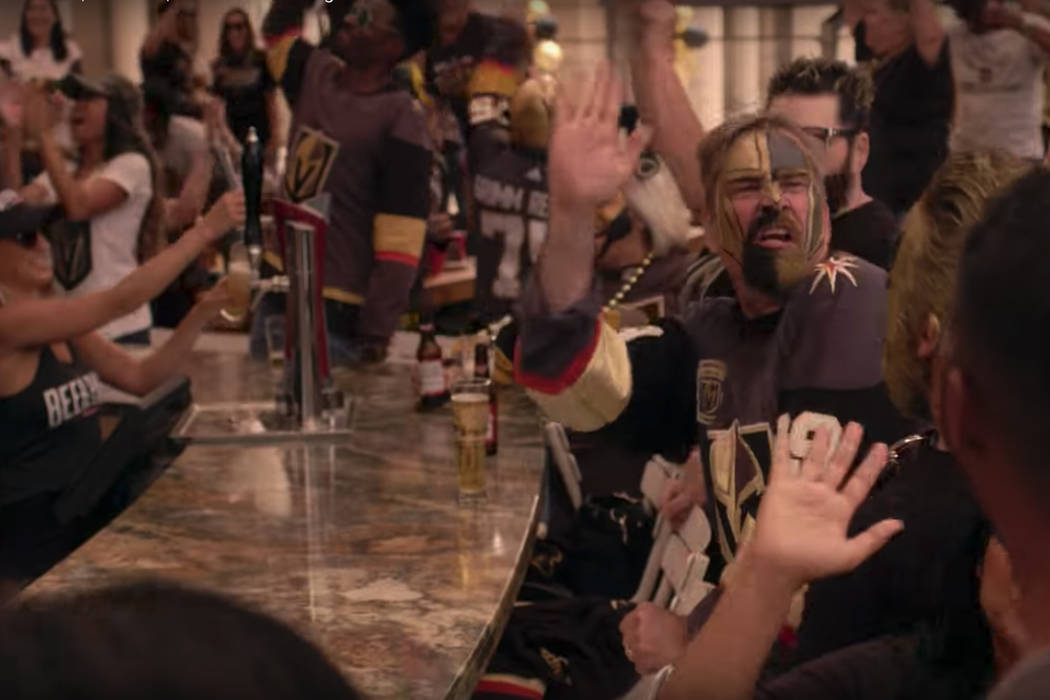 "This was about more than raising a trophy. This was always about lifting a city."
Budweiser's newest ad closes with a moving statement that captures the sentiment felt by Golden Knights fans throughout the Las Vegas Valley today.
The video follows Thursday night's Stanley Cup Final where the Golden Knights fell to the Washington Capitals.
The two-minute clip released on Budweiser's social media channels Friday morning opens with a slew of audio clips from various newscasters lambasting the expansion team as a mistake on the NHL's part, as the team with the worst odds ever: 500-1.
A voiceover by Dan D'uva, the voice of the Vegas Golden Knights, introduces the first game of the season, only five days after the Las Vegas shooting. The camera pans various images of "Vegas Strong."
Clips of the Knights' early successes are interspersed with scenes of fans at sports bars and Toshiba Plaza.
Then, more familiar images: a jersey-clad Lady Liberty, the giant hockey puck near Caesars Palace, a Golden Knights tattoo.
In quick succession, the video follows the Knights' journey to the Stanley Cup playoffs. It's followed by scenes of Las Vegas locals cheering, embracing and chanting, "Go Knights go!"
Watch the video below:
Related
Golden Knights, Las Vegas will forever share an impenetrable bond
Las Vegas sports books avoid record losses on Golden Knights
Close again, James Neal proud of how Knights 'did great things'
Contact Janna Karel at jkarel@reviewjournal.com Follow @jannainprogress on Twitter.