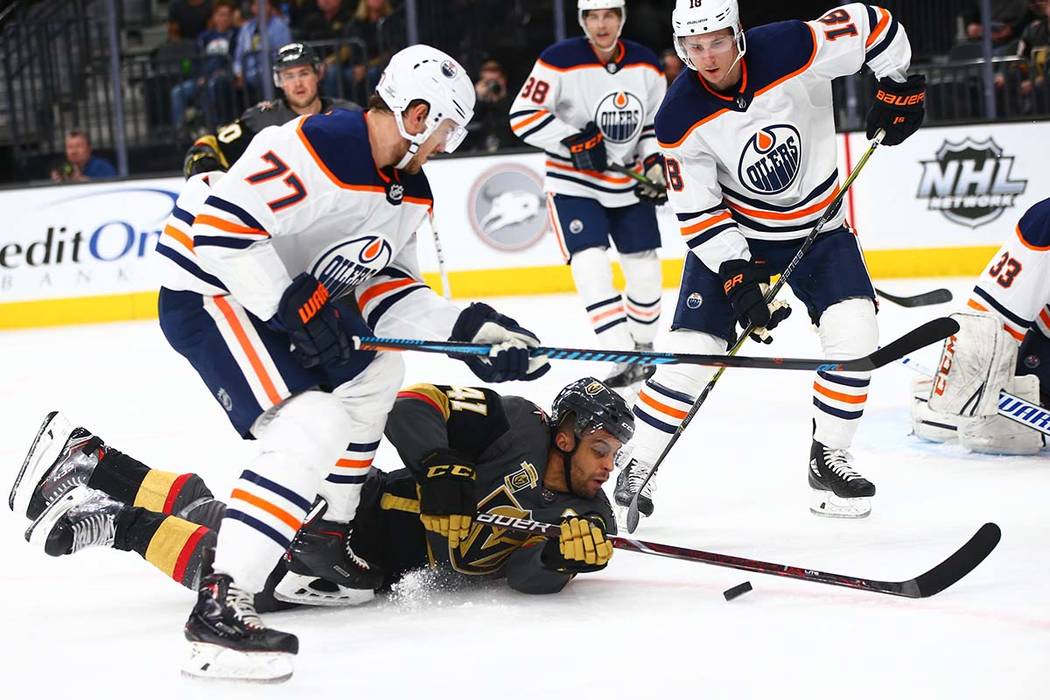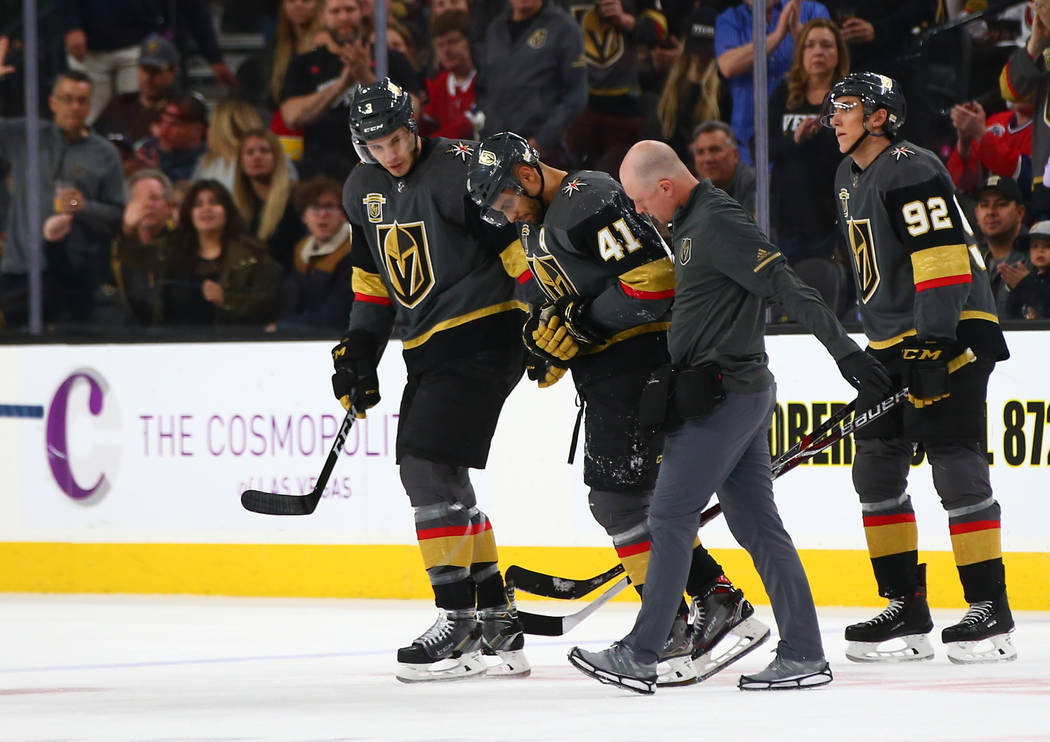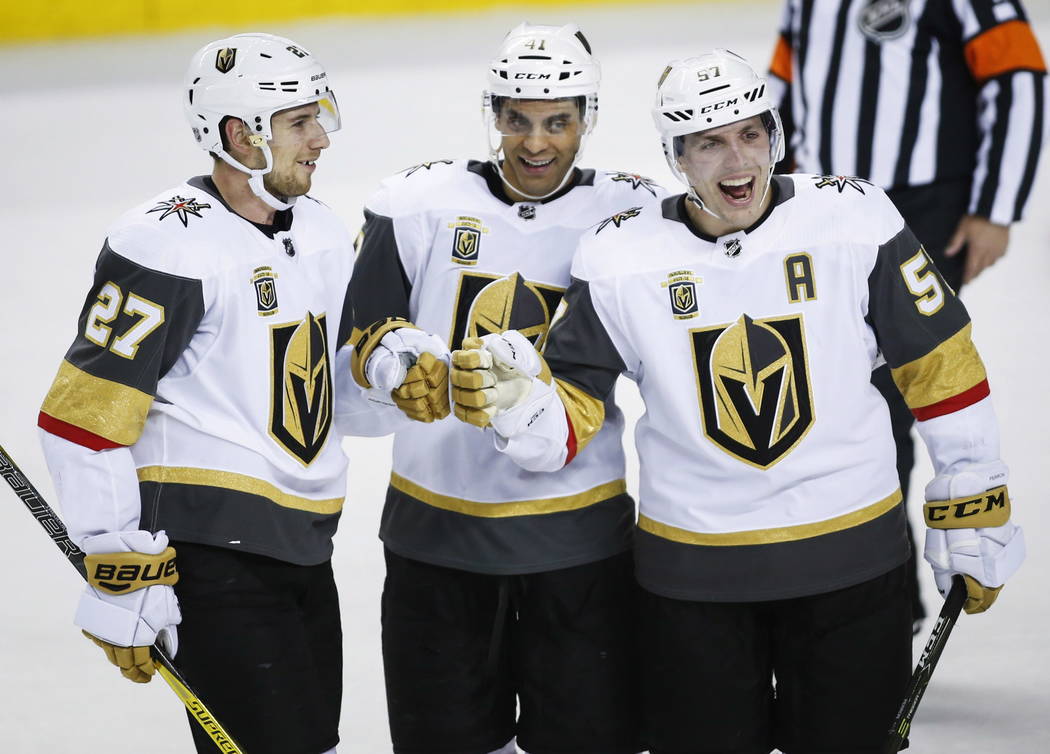 COLUMBUS, Ohio — Pierre-Edouard Bellemare appears ready to play, and the Golden Knights are eager to have the veteran center back.
Bellemare suffered an upper-body injury Feb. 17 against Montreal and missed seven games after being placed on injured reserve. But he skated without restrictions Monday at the team's practice at Nationwide Arena, and Bellemare hoped to be in the lineup Tuesday when the Knights face the Columbus Blue Jackets.
"We'll see how I feel," Bellemare said after practice, where he skated with Tomas Nosek and Ryan Reaves. "You never want to be on the sideline. It's not fun not being out there. But you can learn a lot watching from upstairs. The game's a lot slower and you can see how the other guys are playing."
Coach Gerard Gallant said the Knights have missed Bellemare.
"I'd love to have him back," Gallant said. "You see what he's done all year for us. He's an important guy. But we don't want him back until he's ready to go."
'Tight-lipped' on injuries
General manager George McPhee wasn't tipping his hand as to whether forward James Neal or defenseman Nate Schmidt would play Tuesday, or the status of defenseman Luca Sbisa and forwards Oscar Lindberg and Will Carrier.
"I try to protect the players," McPhee said. "The answer is, you just don't know. Some come back quicker than others. Some take longer than expected."
Neither Neal nor Schmidt was in Columbus on Monday.
"We're a tight-lipped organization when it comes to injuries," he said.
Lindberg hasn't played since taking a hit to the head from Los Angeles' Kyle Clifford on Feb. 26. Sbisa was hurt the following night against the Kings and has missed the past two games. Carrier hasn't played since Feb. 4.
Haula gets day off
Erik Haula took Monday off to recover after hurting his right arm following an open-ice collision with New Jersey's Kyle Palmieri in the second period of Sunday's 3-2 win over the Devils. Haula returned to the game and wound up playing 14:06.
"He had a stinger," Gallant said of Haula, who's expected to play Tuesday against the Blue Jackets. "We just wanted to give him a maintenance day."
Ryan Carpenter and Tomas Hyka skated with David Perron in Monday's practice in place of Haula and Neal.
Contact Steve Carp at scarp@reviewjournal.com or 702-387-2913. Follow @stevecarprj on Twitter.