Golden Knights sell out of season tickets for 2018-19
Updated May 4, 2018 - 8:54 pm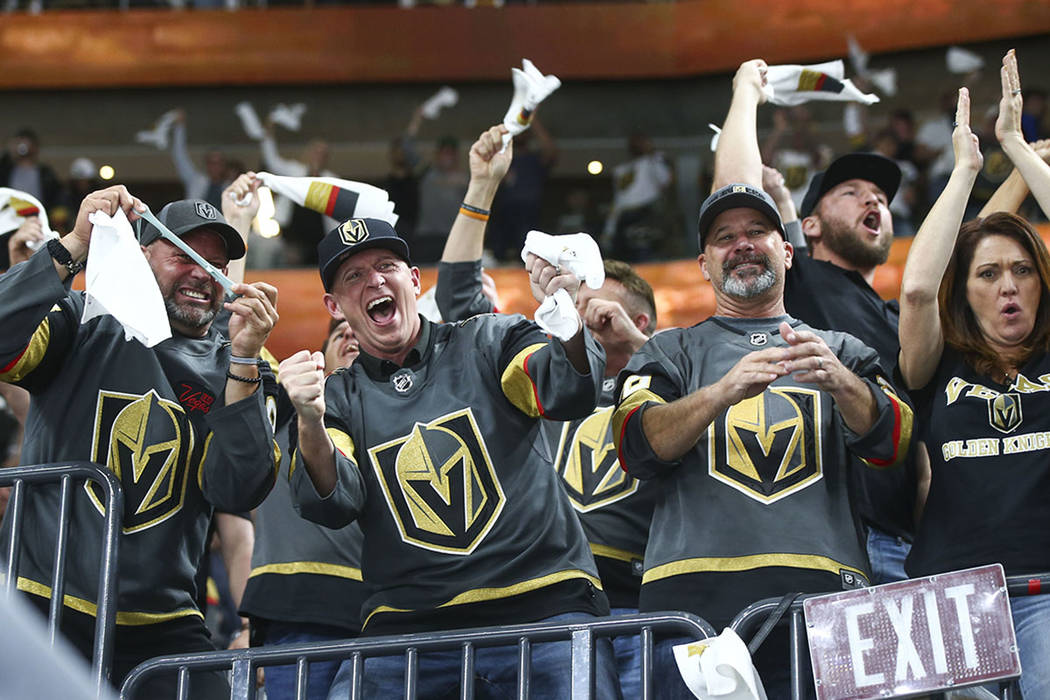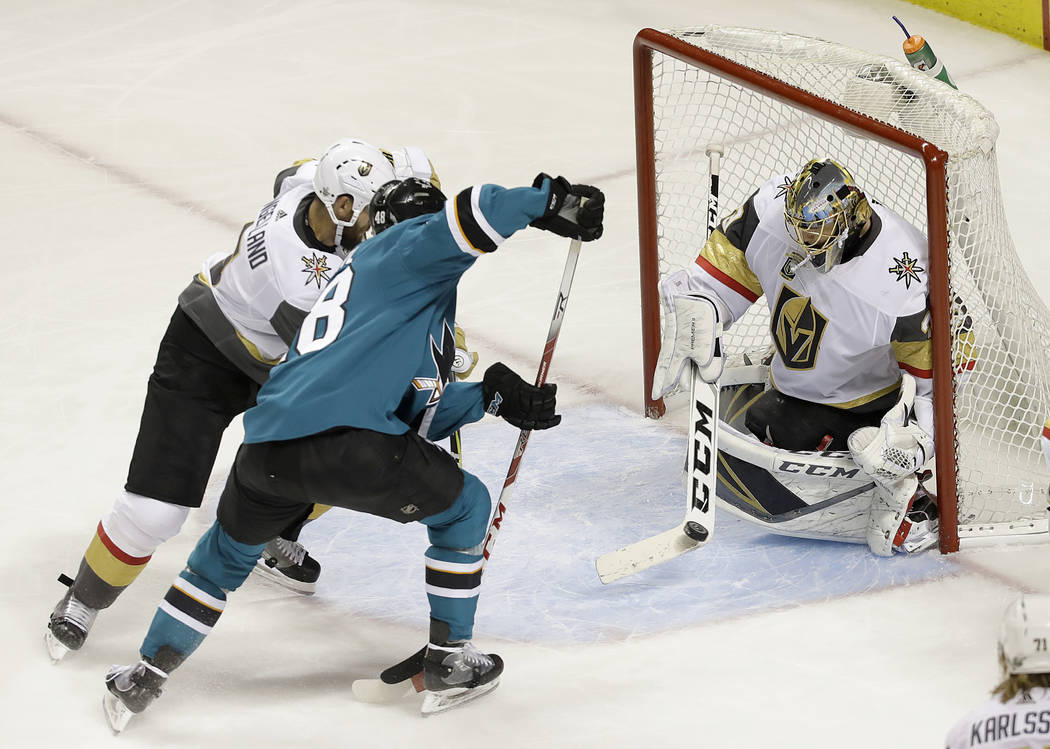 The Golden Knights haven't finished their extraordinary run into the Stanley Cup playoffs, but the team has already sold out its season tickets for next year.
In fact, they've been out for more than a month.
Todd Pollock, the team's vice president of ticketing and suites, said Friday the team "reached our capacity" for season ticket sales for the 2018-19 campaign by mid-March.
He said 80 percent of the seats inside T-Mobile Arena — which has a seating capacity of 17,500 for hockey games — are set aside for full-season ticket holders. Other seats will go on sale this summer when the NHL releases team schedules.
But, Pollock said: "We no longer are selling full-season tickets."
The early sellout appears to be another sign of the booming business the Knights have built, alongside league-leading merchandise sales and lucrative ticket prices, after the team shattered expectations for first-year NHL teams.
The Knights won more than 50 games this season, by far the new record for an expansion team; took the Pacific Division title; swept the Los Angeles Kings in the first round of the playoffs; and are now playing the San Jose Sharks in the Western Conference semifinals.
Pollock said the team has been taking season ticket deposits for 2018-19 since last October, when the current season began. He said the typical price increase is about 7 percent, and that among buyers with a one-year package for only the inaugural season — comprising about 25 percent of season ticket holders — "well over 90 percent" renewed their tickets.
The team has not disclosed the average price of a 2018-19 season ticket.
For now, Knights playoff tickets are some of the most expensive, if not the priciest, in the NHL.
On average, it can cost more than twice as much to get tickets on resale sites for games at T-Mobile this round than for the Sharks' home games at SAP Center, industry pros said Thursday.
On Vivid Seats, for instance, the average sales price for Game 5 at T-Mobile on Friday was $328, compared with $153 for Game 6 at SAP on Sunday.
Moreover, on StubHub, a dominant resale site, the Knights were the top-selling NHL team during the regular season and have been the best-selling so far in the postseason.
The Knights have taken steps to limit the resale market for their tickets. Season ticket holders, for example, were able to secure better discounts on playoff seats if they stuck with the "Knights Vow" to not sell their tickets on StubHub. But there was no shortage who fans who opted out of that pledge.
Pollock declined to say exactly how many fans dismissed the Knights Vow, but he said it was somewhere between 15 percent and 30 percent of season ticket holders.
Contact Eli Segall at esegall@reviewjournal.com or 702-383-0342. Follow @eli_segall on Twitter.